Last November, I walked into Goodwill and spied this dresser.
I knew Sonia was needing a dresser, since she no longer shared a room with Zoe, and this one looked easy to sand and paint.
No ornate details, lots of nice, flat surfaces.
Simple designs are so, so much better for rehab projects.
I texted Sonia to get approval, paid the $25, put it into my van, and brought it home.
A minivan is quite a furniture-hauling beast, incidentally. Mine has held many a bed, dresser, and side table…and also a sofa!
Since I bought this in November, Sonia has just used it as-is until now. Winter is too cold for painting outside, and I don't have space indoors to do it.
But once I got finished with Sonia and Zoe's beds, I decided to ride the painting wave and tackle Sonia's dresser right away.
Here's what it looked like before we hauled it outside for sanding.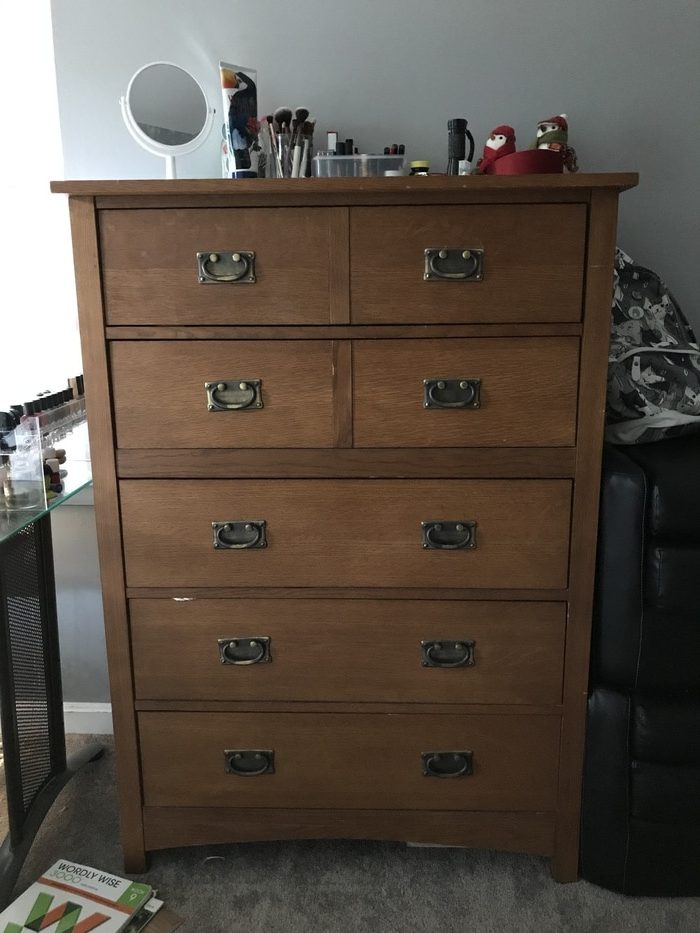 I sanded everything down with my Bosch orbital sander.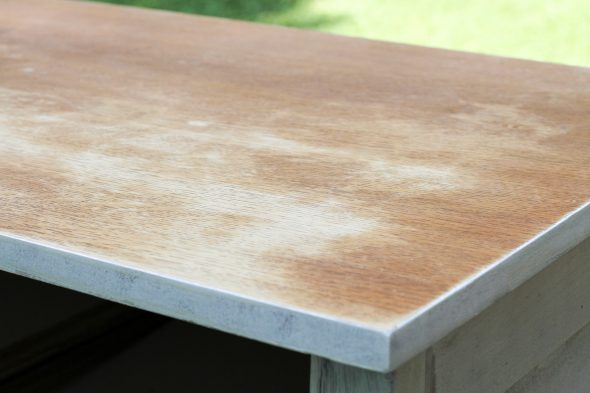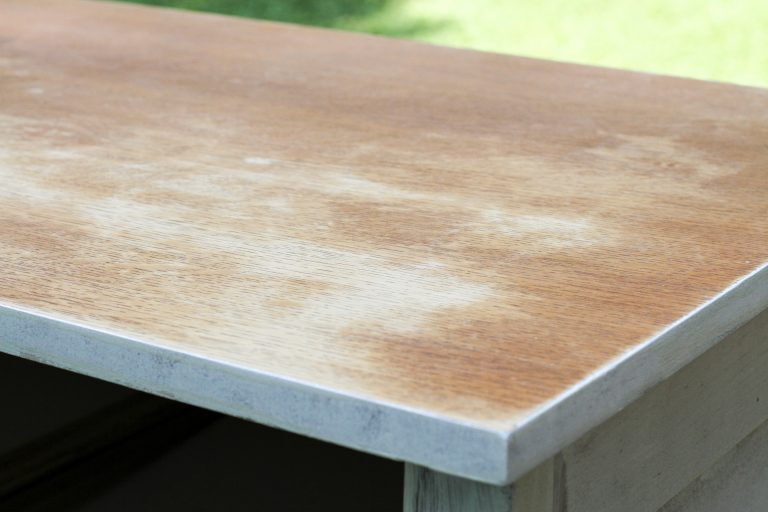 Then Sonia and I primed all the surfaces with white Zinnser primer.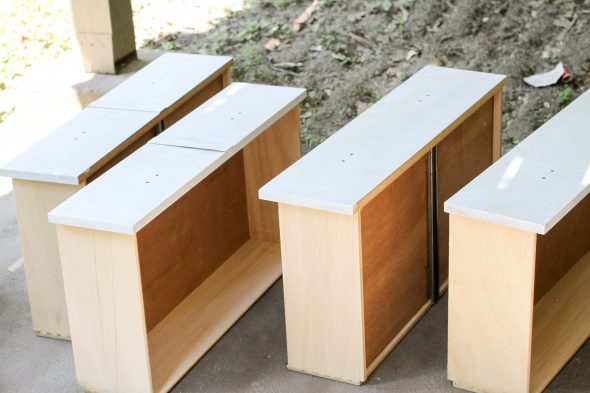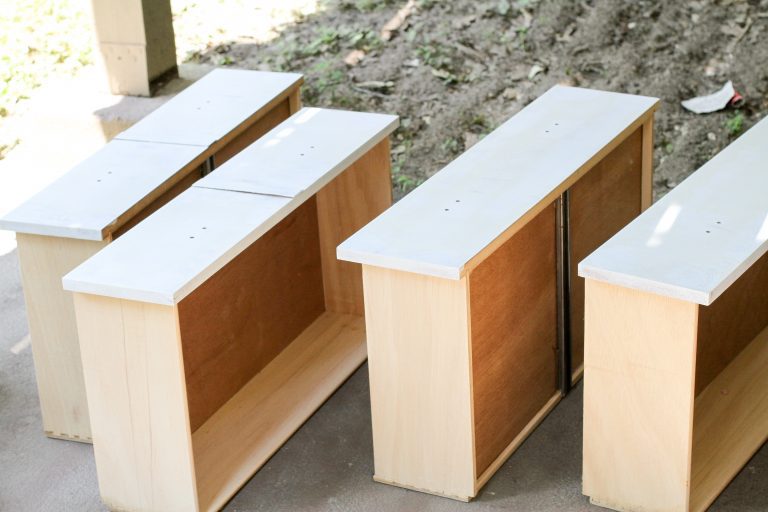 (obviously the top is not primed in the above photo)
I mainly use a tiny roller and small paintbrush for furniture painting.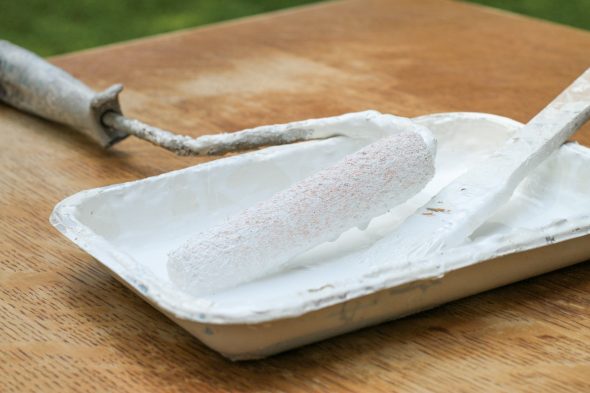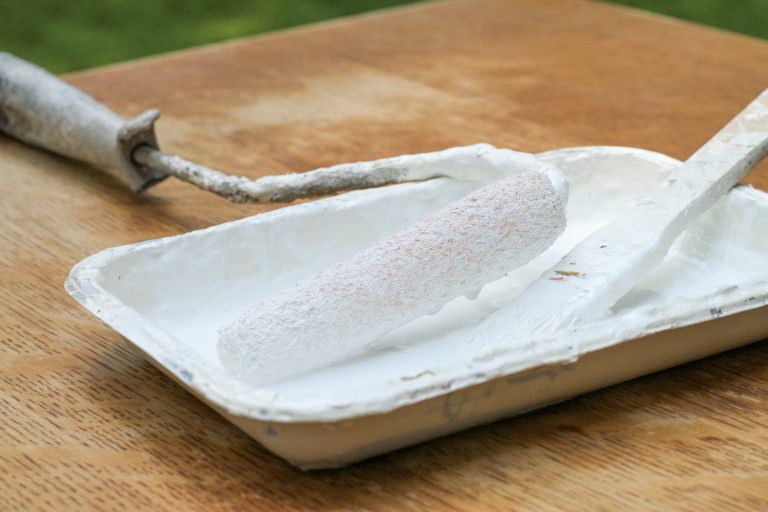 After one coat of primer, I gently sanded any rough spots and then did two coats of Benjamin Moore Advance paint, which is the same stuff I used on my kitchen cabinets.
After that was all dry, Sonia and I went shopping for hardware.
Unfortunately, the old hardware holes were a really odd size, so I realized we'd have to drill new holes for any other hardware.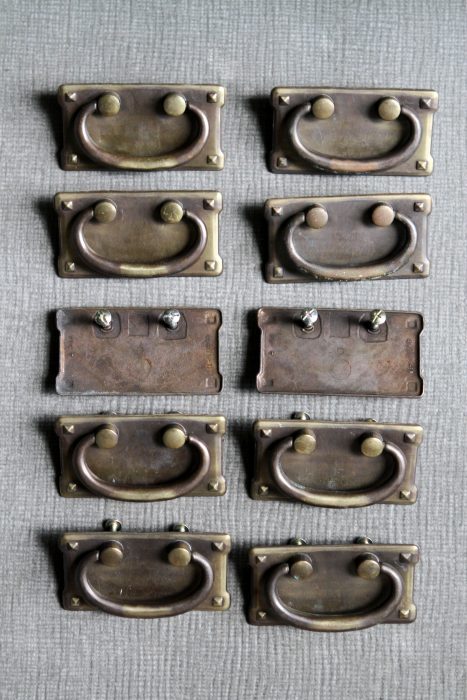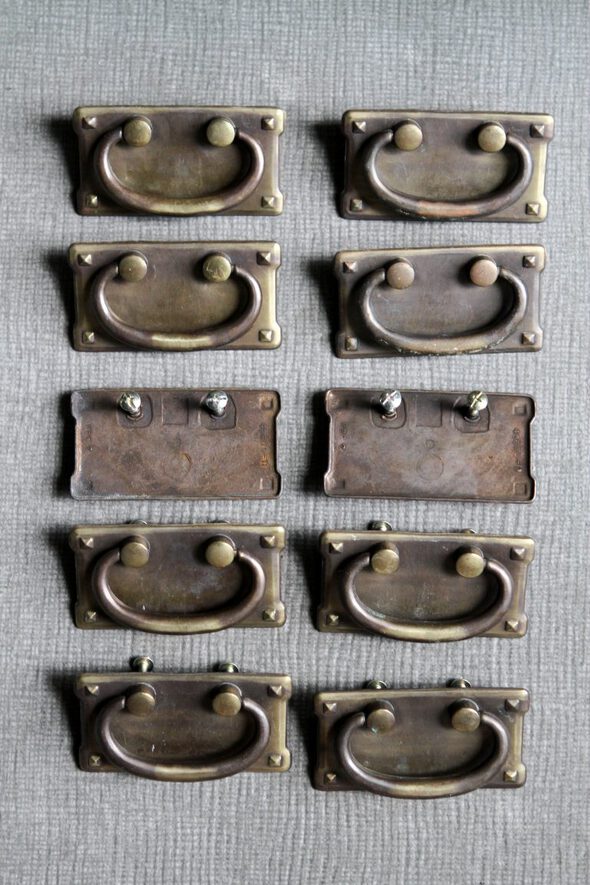 Also, one of the drawer slides needed a repair, so I took the drawers over to my dad's house.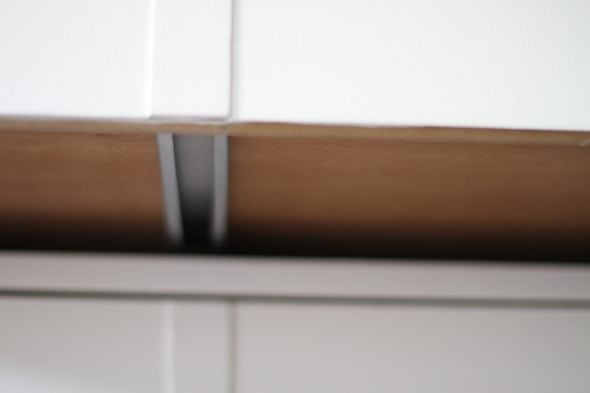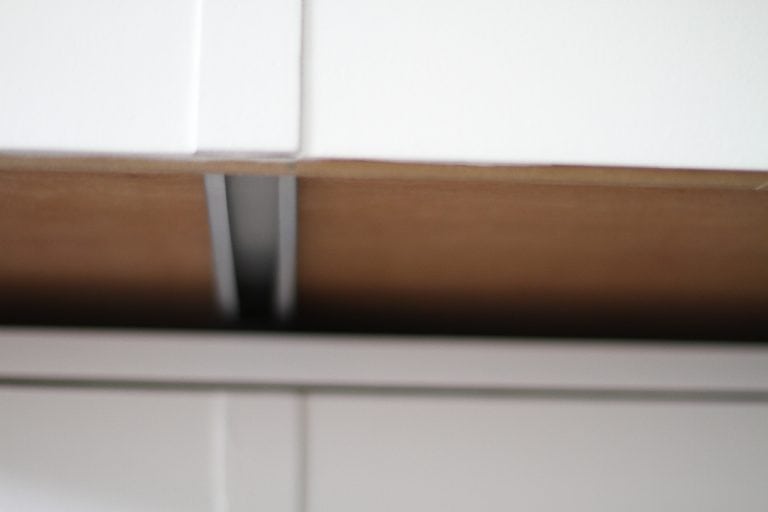 Sometimes, you decide you need whiskers. 😉
He fixed the drawer slide for me and made a template for the new drawer holes. Since we picked a cup-shaped pull, the old holes are hidden very nicely.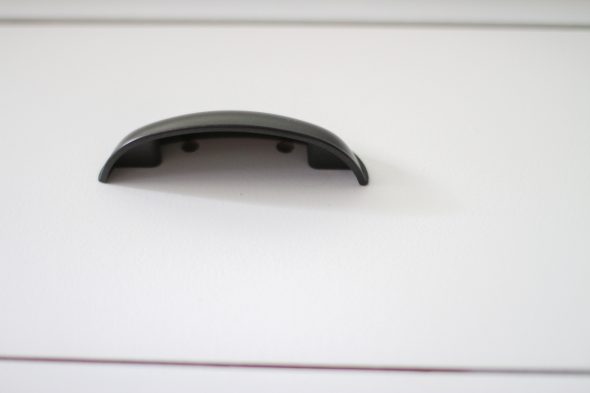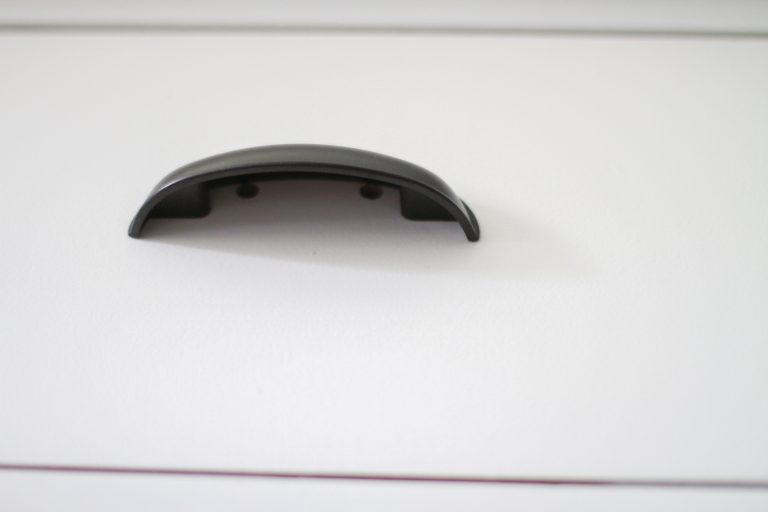 I had to lie on the floor with my camera in order to take this picture, actually. No one will ever see the old holes.
(By the way, I sold the old pulls for $27!)
To make the drawers slide better, I slid candle wax all over the wooden runners and my goodness, that worked so well.
The drawers slide like a dream now.
So.
Just for review, the original dresser: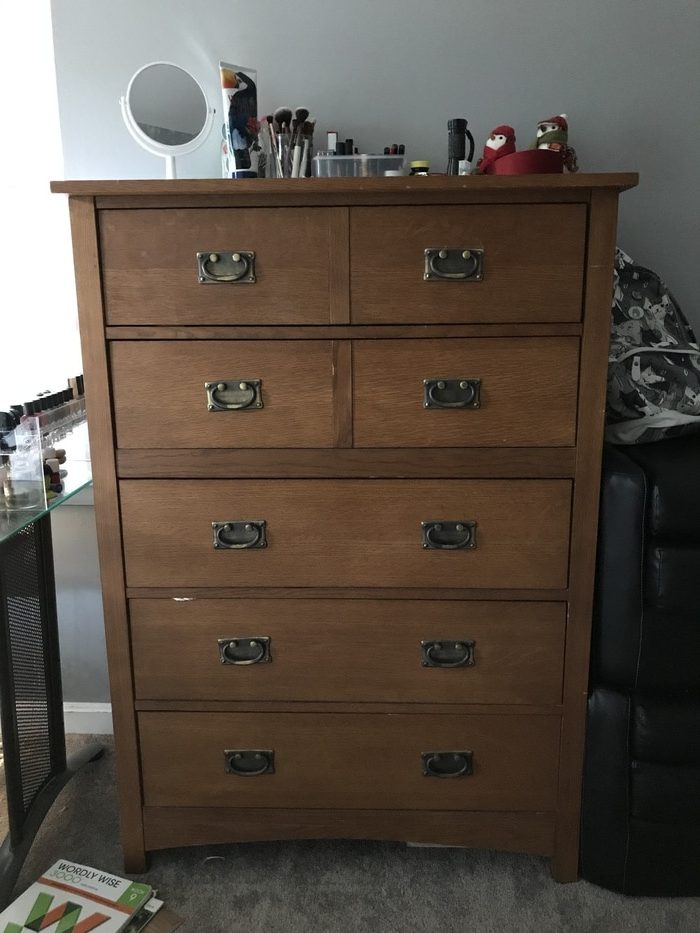 And the current dresser: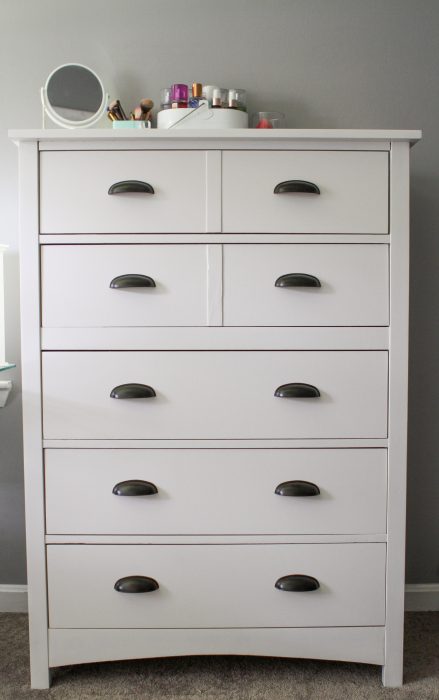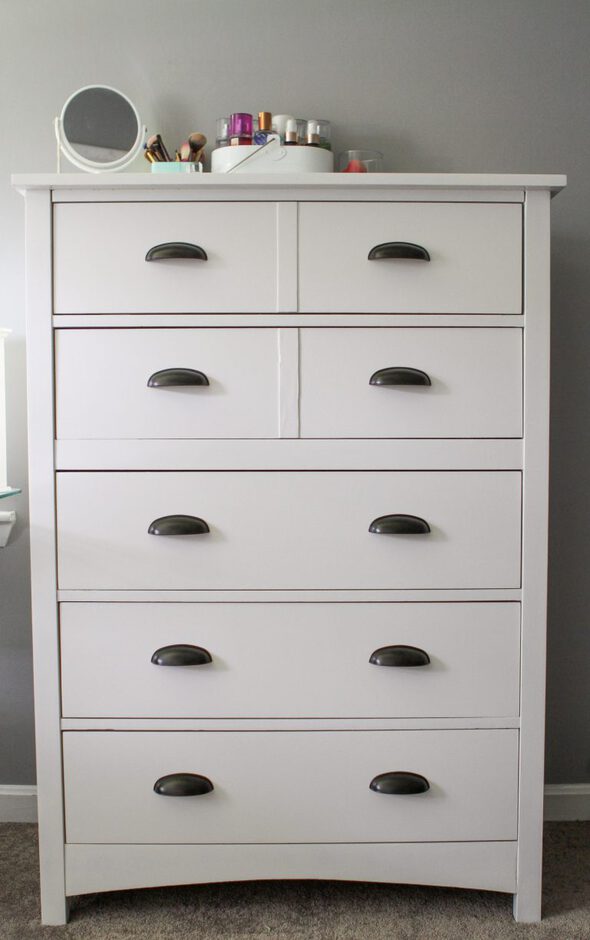 I really love these bronze cup pulls. They are not at all what I was anticipating we'd choose, but I'm so glad we did!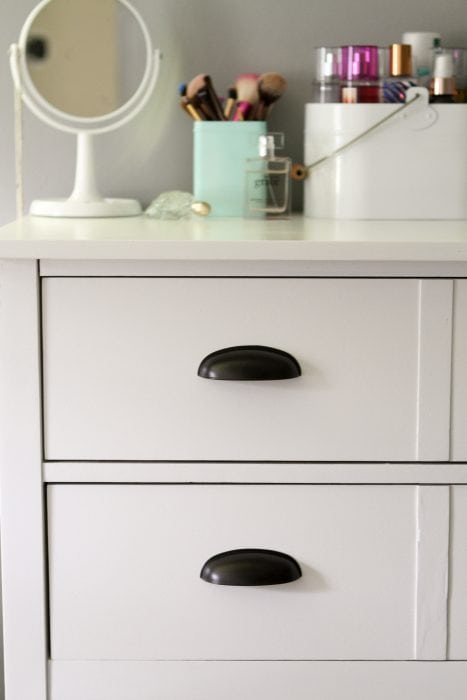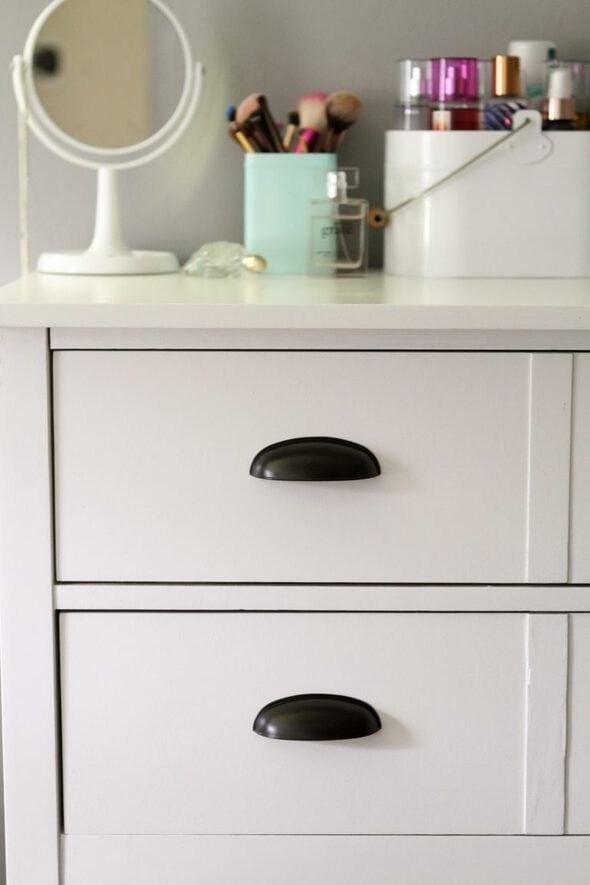 The dresser matches Sonia's room and her stuff so much better than it did before.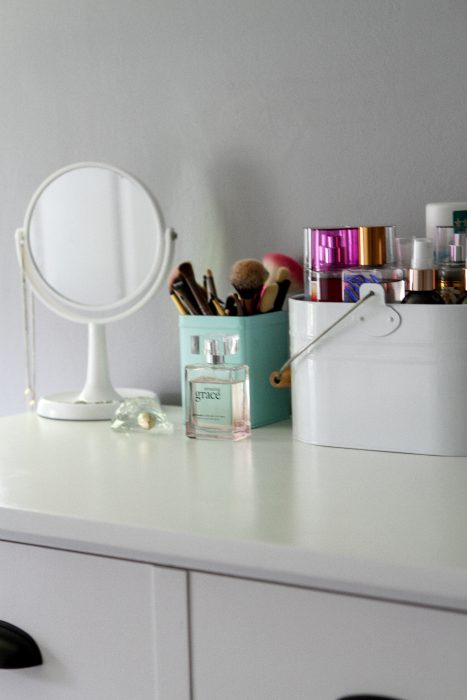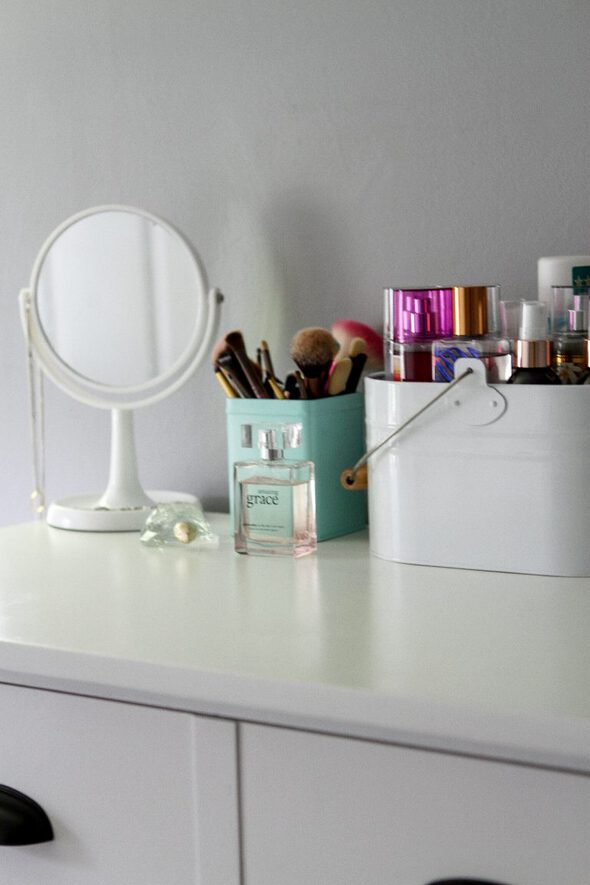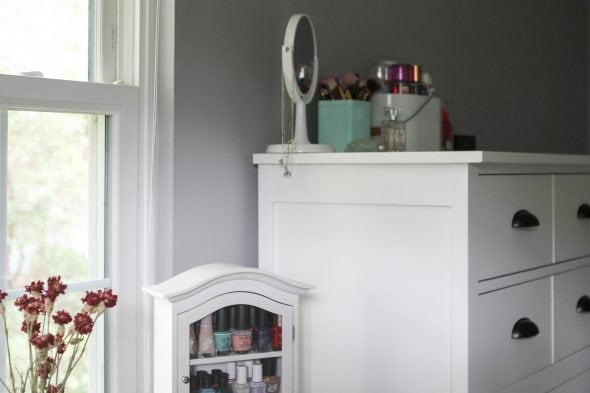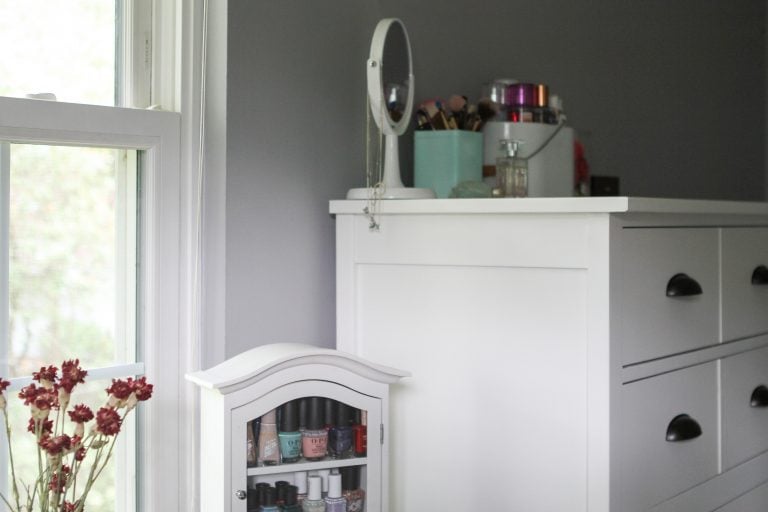 Sonia's spray-painted tea tin looks super cute on the white dresser, doesn't it?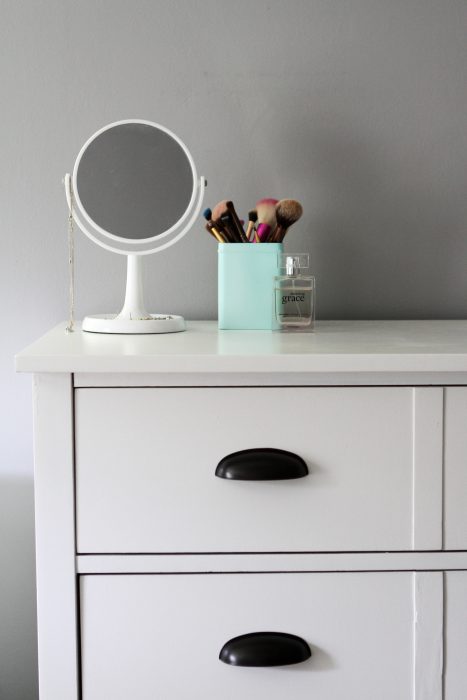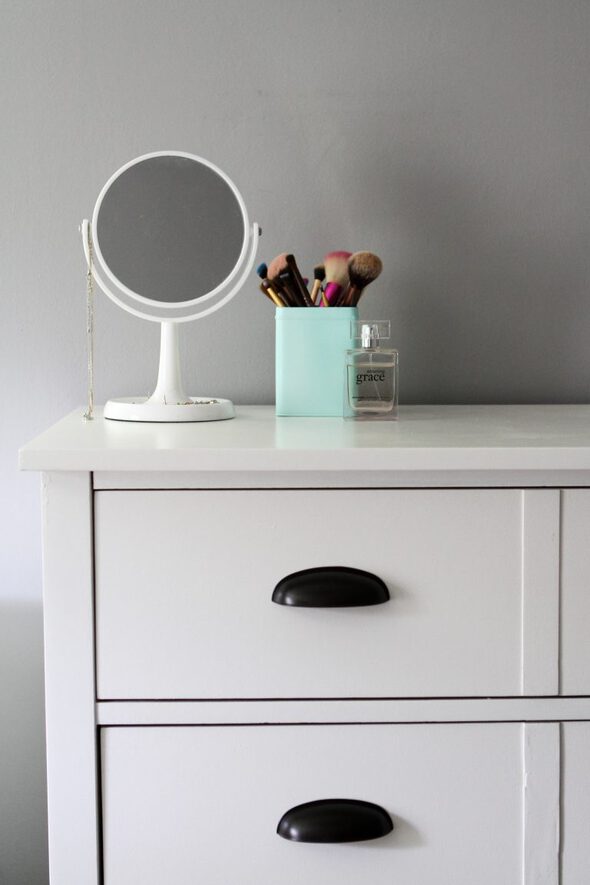 I'm really, really happy with how this dresser turned out.
And the bulk of the work took me only one day; much better than the bed painting!
And now it's onto the other painting projects on my bucket list…
Browse my other furniture painting projects