1. I sold Sonia's old drawer pulls. (I can't believe it!)
So, my friend Katy (The Non-Consumer Advocate) saw that I was switching out Sonia's dresser drawer pulls, and she suggested I list them on eBay.
This had not occurred to me, and I was skeptical, but I did it anyway. Katy IS an eBay expert, after all.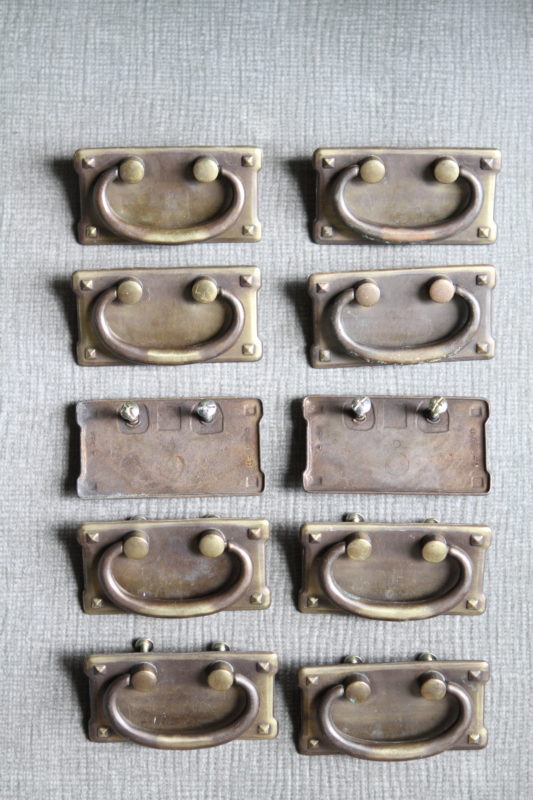 And six weeks later, someone paid me $27 for these Basset drawer pulls.
What makes this funny is that I only paid $25 for the dresser in the first place.*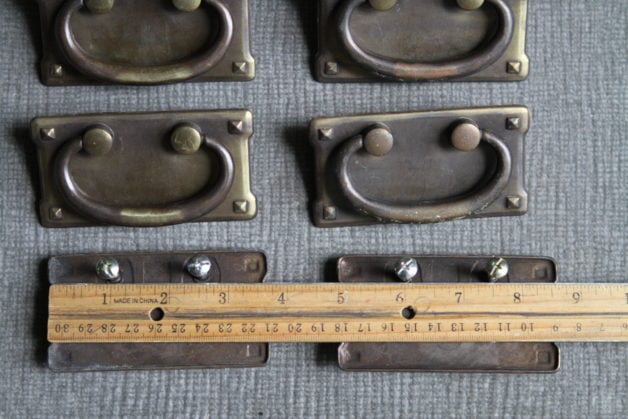 Thanks for the idea, Katy!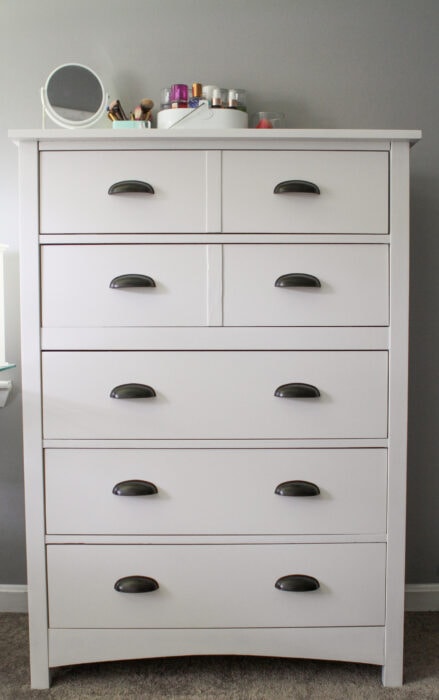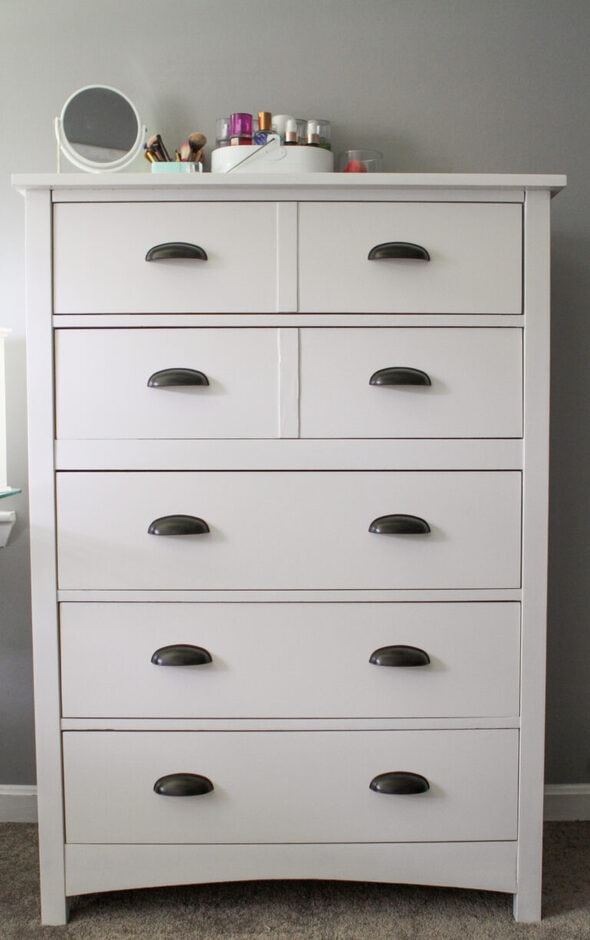 *Of course, I bought new pulls and I also paid for paint, so the dresser wasn't totally free in the end. But still, this is pretty satisfying.
2. I've sold $130 worth of books on eBay.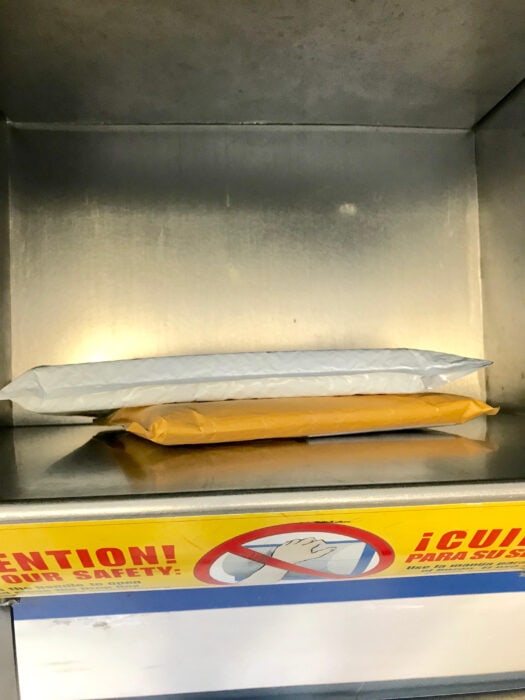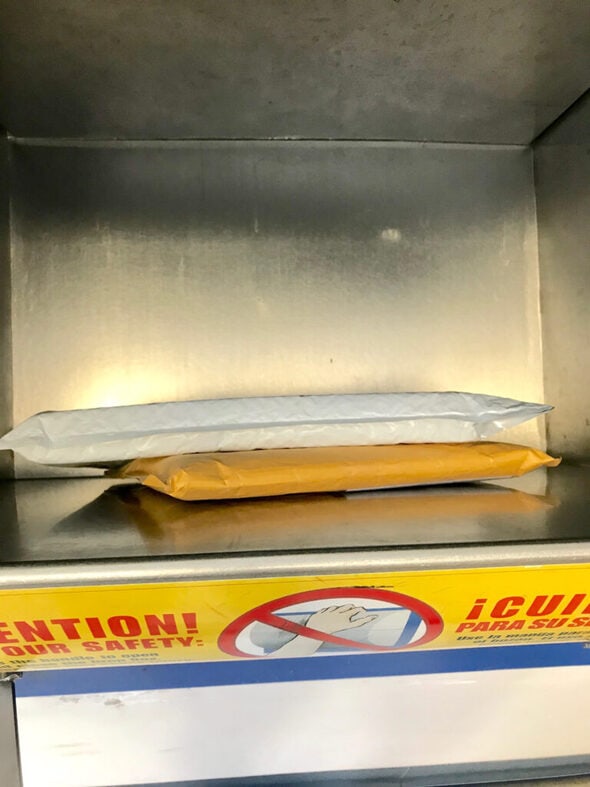 While decluttering the office, Mr. FG and I found a bunch of books that we no longer needed.
So, I went on an eBay listing spree, and as a result, I've sold $130 worth of books.
There are still more active listings, and I still have a pile I need to list, so this total should definitely go up in the near future.
(More photos of Sonia's dresser and my painting process are right here.)
3. I bought another box of peaches for $10.
The bruised peach life has been pretty good for me lately!
We used these for a peach caprese salad and grilled peaches.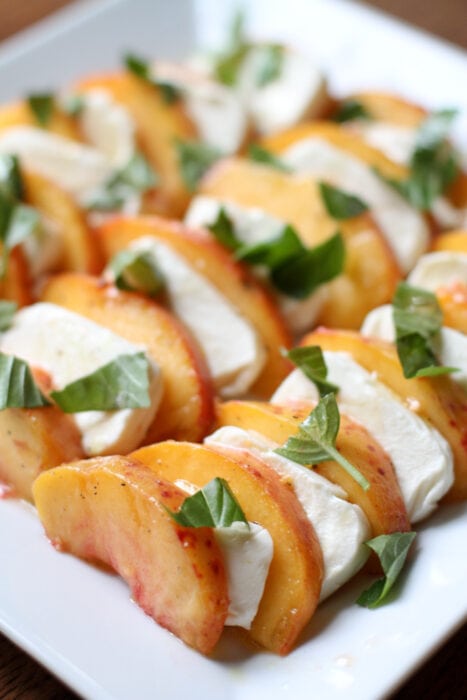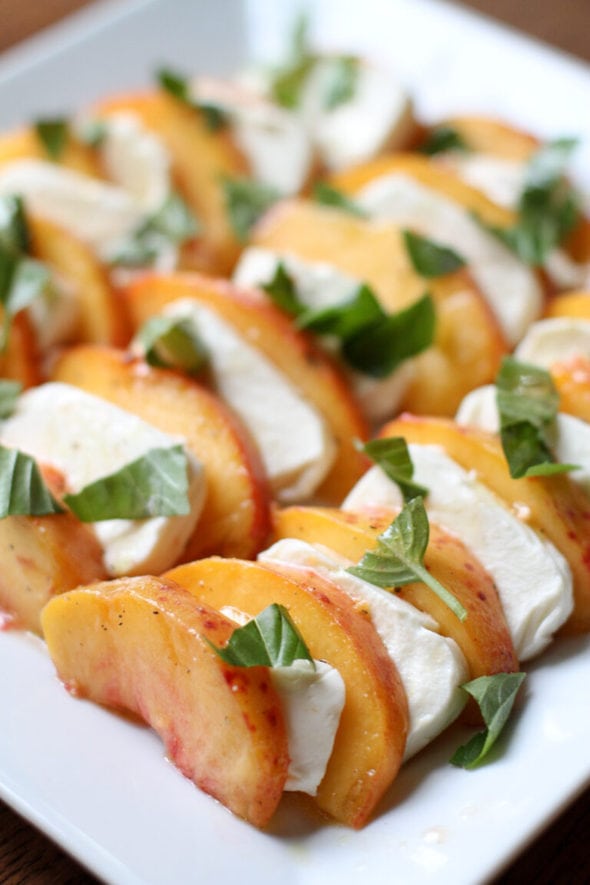 And I made a pan of Smitten Kitchen's peach shortbread bars for a family gathering.
(The bars were good but I will use more peach next time.)
The rest of the peaches we've just been eating, and I'll probably freeze the last few today.
4. I won a set of teacher's guides on eBay.
I mentioned this in a previous post, but I was watching a set of 7 teacher's guides that go for $20 apiece new.
I ended up getting the whole set for $26! That's a sight better than $140, even once you add in the $14 for shipping.
And of course, I will sell these when the girls and I are done with them, so I imagine I will end up breaking even in the end.
5. I'm splitting a hotel room for FinCon.
I'm heading to my first ever blogging conference today, and I'm splitting a hotel room with another attendee to help keep costs down.
The good thing about attending a conference for budget-minded people is that it's not hard to find a roommate anxious to split costs. Ha.
What frugal things have you been up to lately? Share in the comments!