Antique lovers, you will probably want to leave the room for this post. Consider yourselves warned. 😉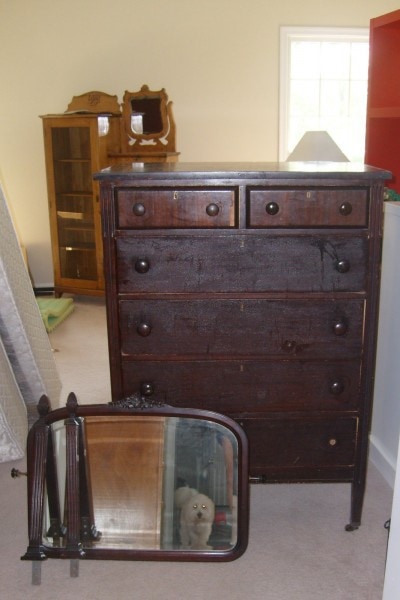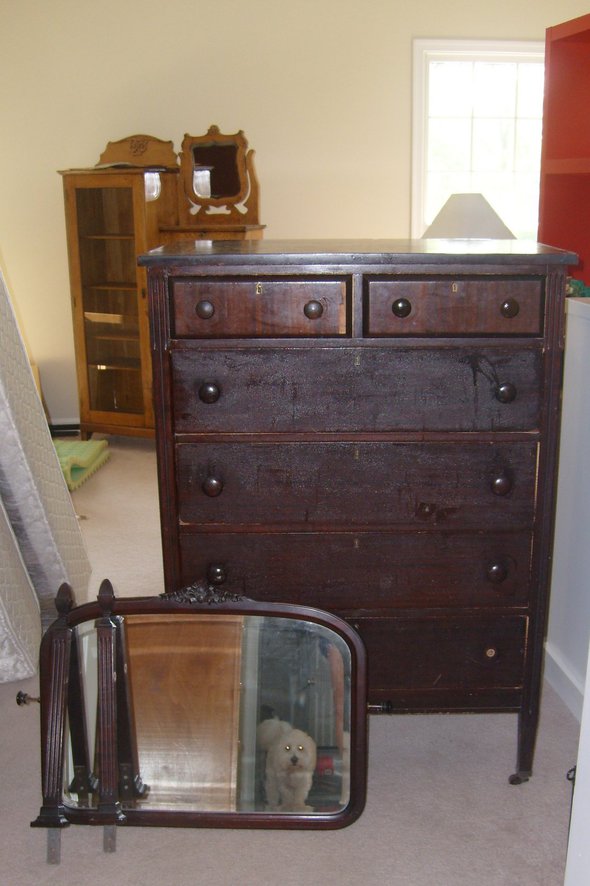 I'm about to post pictures of an antique dresser that I (gasp!) painted.
In my defense, I got it from freecycle, and it would have been against the freecycle code of ethics for me to sell it (so I'd never have gotten any money from it anyway.)
Also, the veneer was not in good shape…the top was missing several chunks of veneer, and the veneer was also peeling off the top two drawers. So, to restore it to a level where one could stain it would have taken a lot more money than I wanted to put into it.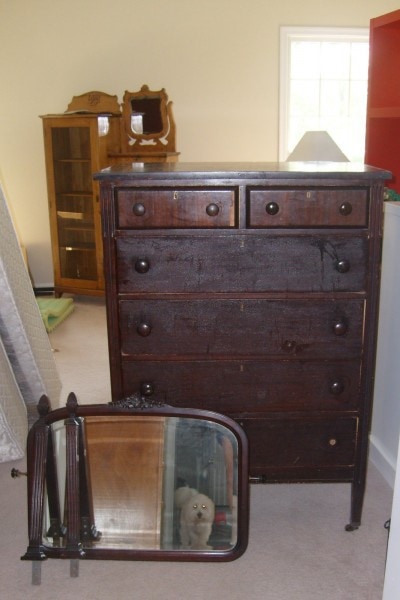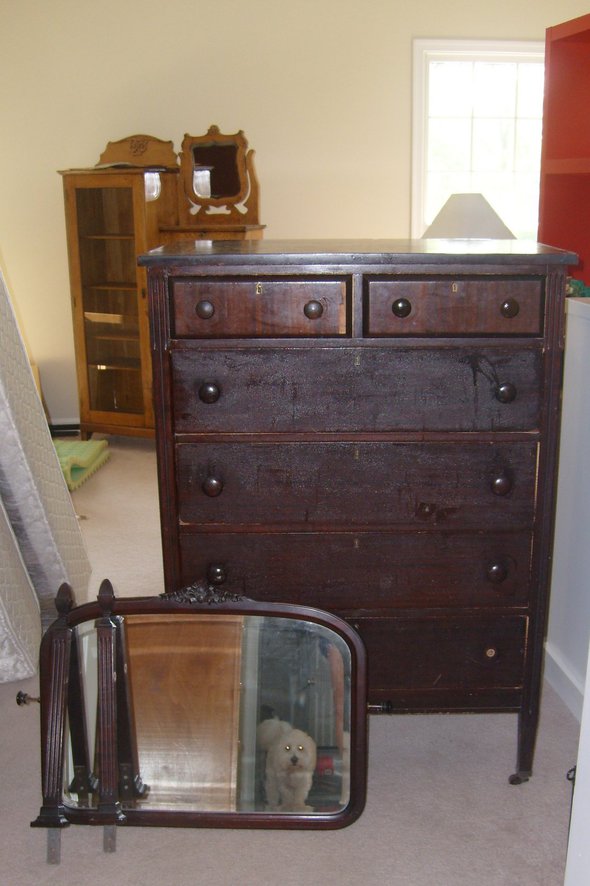 I fixed the veneer on the top, removed the veneer from the top two drawers (some was missing from the one, and I had to take it off the second one in order to remove the lock), sanded it, painted it, bought new hardware, took out the locks and spray painted them silver (they were gold before), and took the wheels off the bottom.
Here's an after shot of it.
And here's a picture of the top, so you can see the neat grain pattern in the veneer.
I'm pretty pleased with how my veneer patching came out…I glued some broken pieces of the veneer onto the top before I sanded it all down, and it's not very noticeable at all.
This replaced a particle board Ikea dresser and another freecycled and painted dresser has replaced the other Ikea dresser, but that's another post for another day.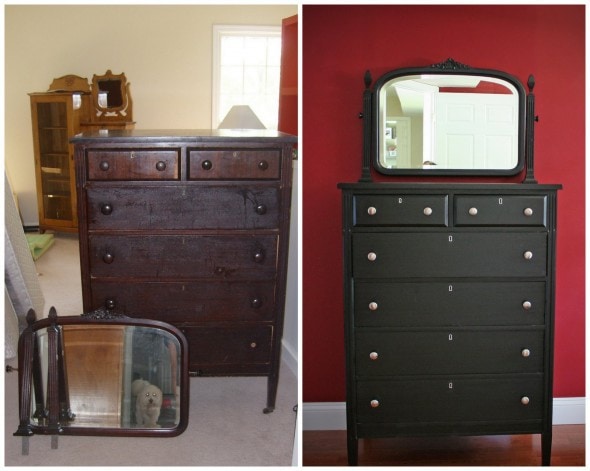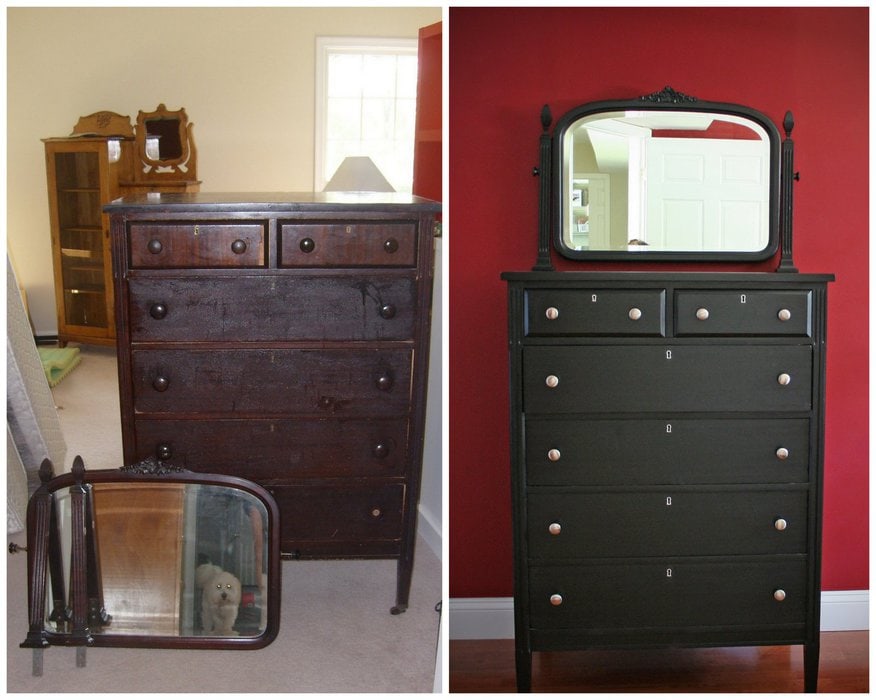 I spent about $16 on hardware (LOVE the multipacks of knobs at Home Depot!), less than $4 on paint, and $3 on a can of spray primer.
I already had the can of silver spray paint for the little lock pieces, so there was no new cost involved there.
So, for $23 and about 8 hours of labor, I now have a dresser that looks pretty stinking good compared to what it looked like before.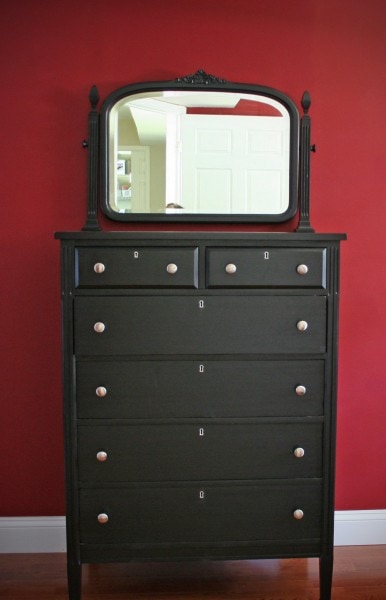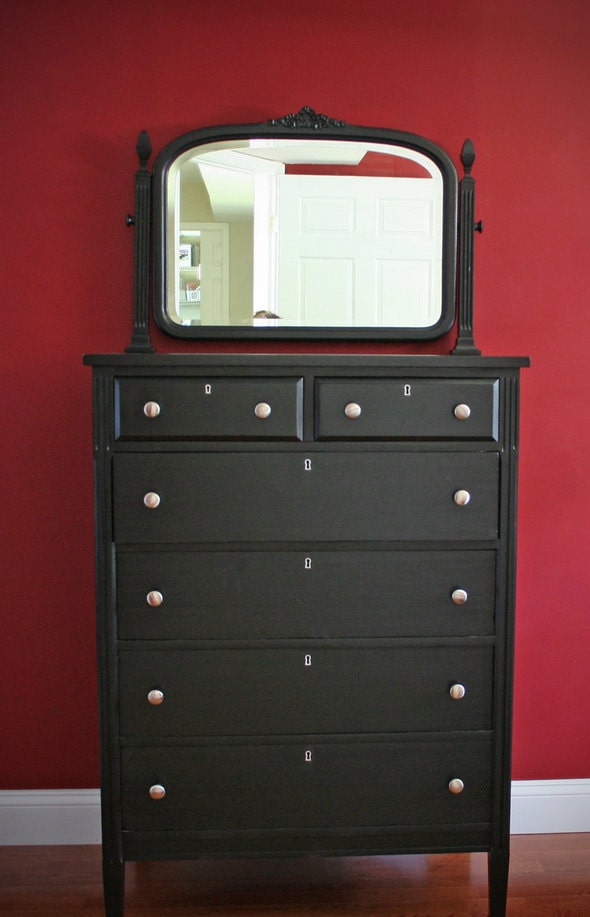 I love paint.
_________________
Here's the step-by-step process I use to paint wooden furniture, including a list of supplies.