Those of you know know me in real life will not be surprised by this because for the last several months, I've been on a roll with the whole furniture painting thing.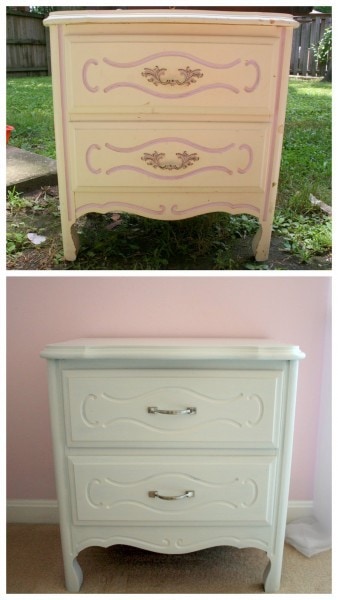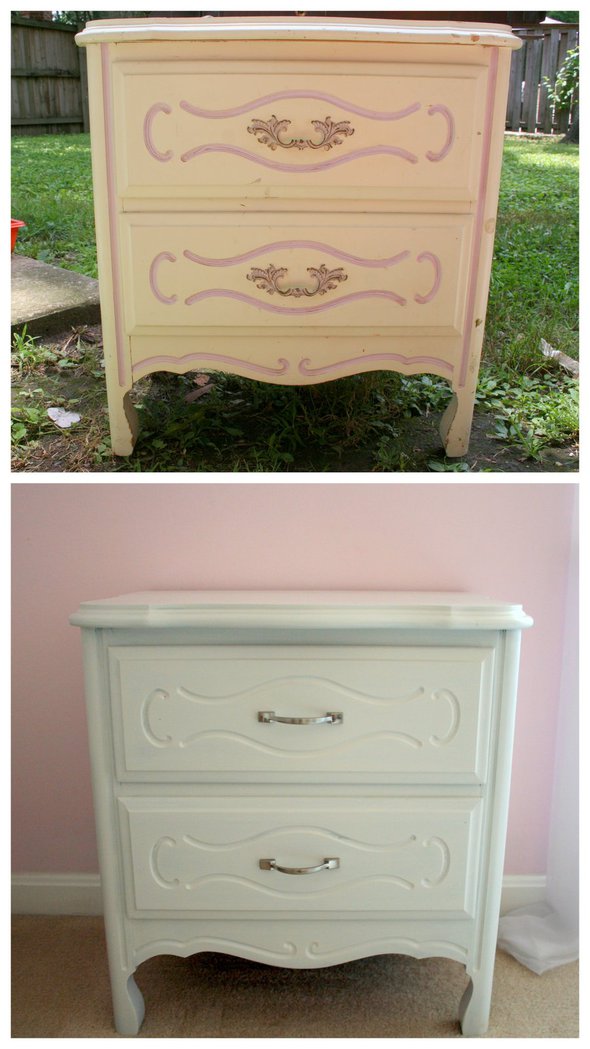 For some reason, we've been blessed to receive an awful lot of solid-wood furniture recently on Freecycle…since March, we've gotten four dressers, a desk, a chair, and two nightstands.
Oh, and a wooden file cabinet too!
Anyways, my latest acquisition was a little nightstand. Here's what it looked like before: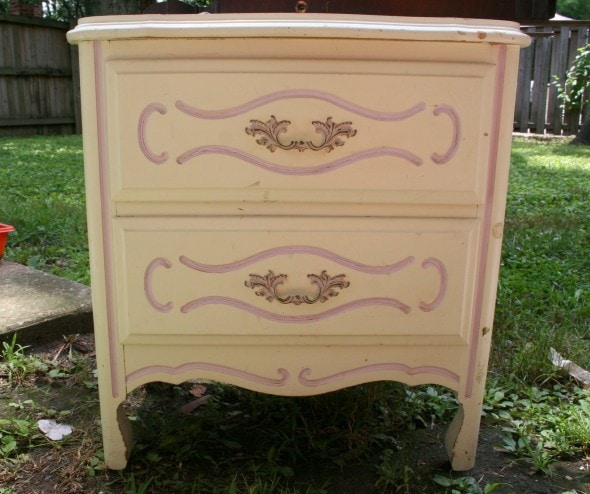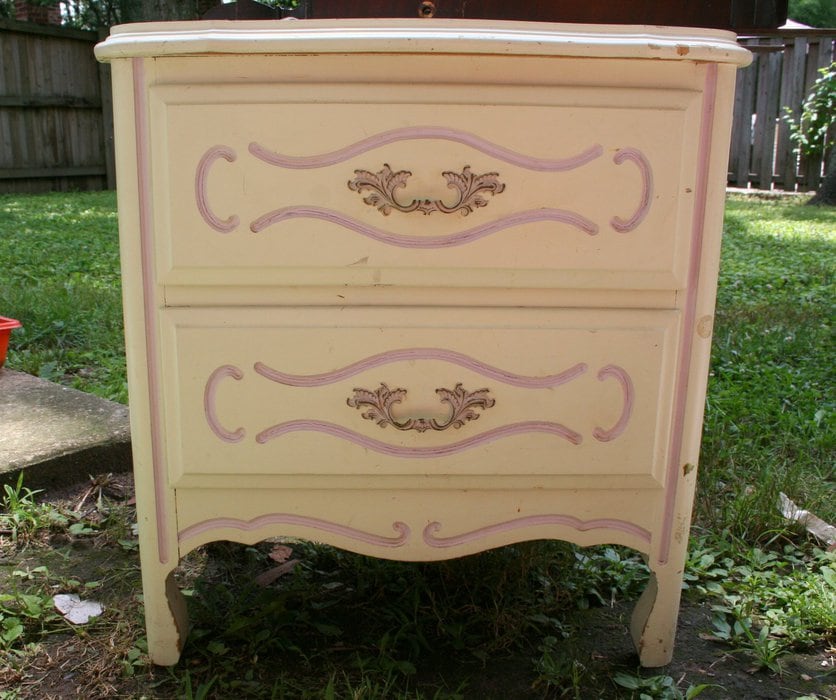 and here's what it looks like now, with new paint and new hardware: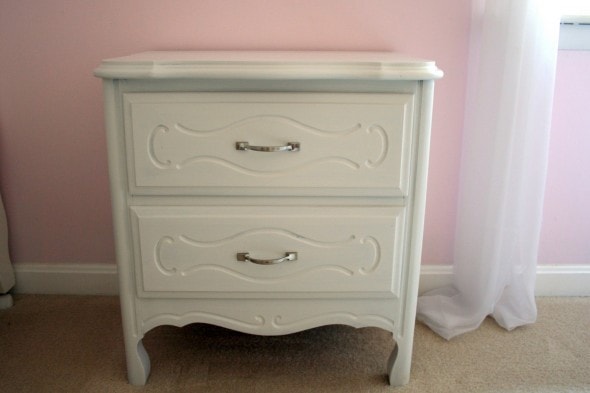 I'd probably have chosen some rounder hardware, but I wanted it to match the hardware on the dresser in that room, which is also from freecycle. Here's a picture of what that looked like when I brought it home:


That's actually a very flattering picture…in real life, it looked a lot more beat up. I wanted it to be white, to match the crib in the room, so I painted it(of course!).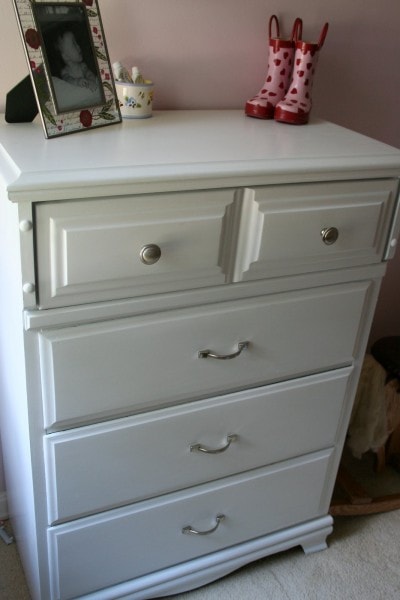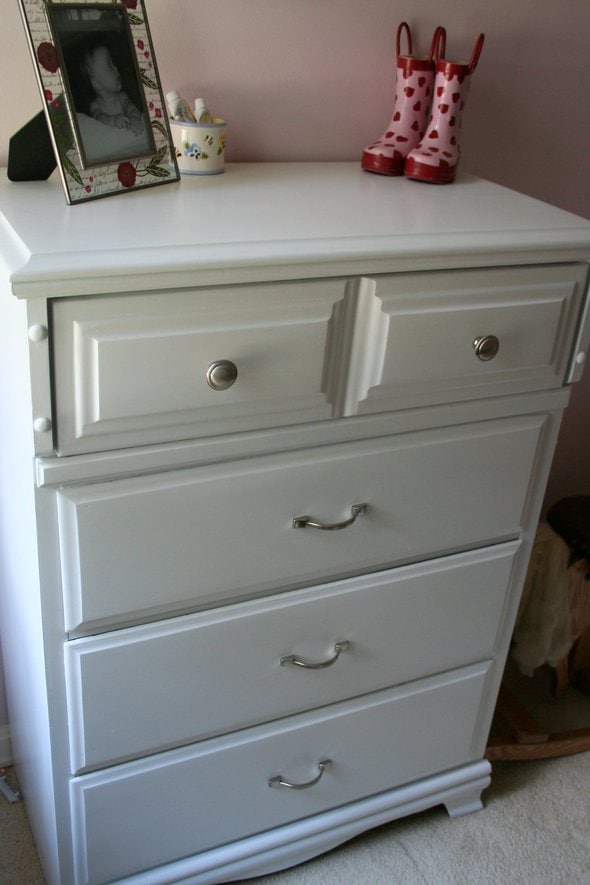 So, now Zoe has two pieces of solid-wood furniture (with dove-tailed drawers, even!) in her room, for the cost of primer, paint, and hardware.
($8 on paint, $3 on primer, and about $13 on hardware, and I still have more white paint left).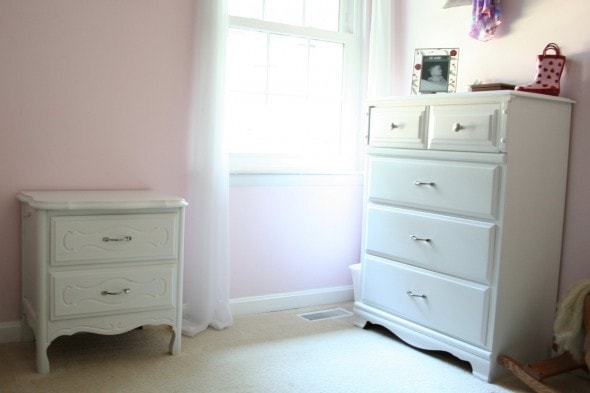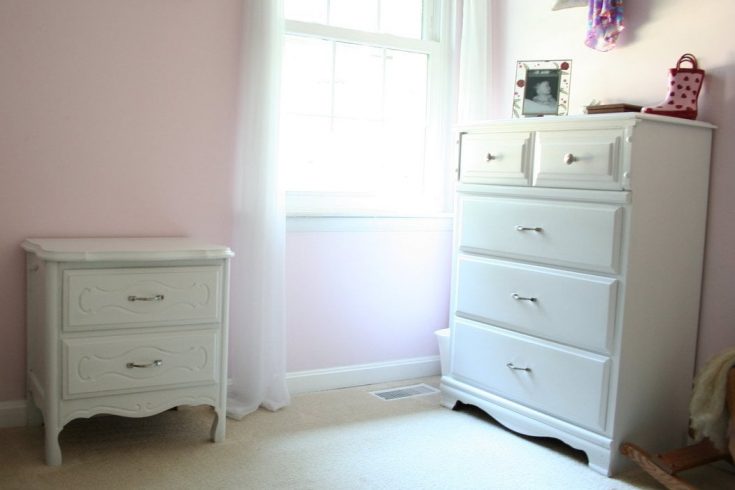 Freecycle rocks.
We were going to buy a solid wood dresser and paint it (which would have cost at least a couple hundred dollars), and even then we'd still have had to buy the primer, paint, and hardware.
The nightstand didn't really save us any money per se (it's holding her books and her diapers, which were in baskets before), but her room does look neater without the baskets, which makes me happy.
_______________
P.S. Here's how I paint wooden furniture (I share my fave paint and primer, plus the sander I use.)