I'm finally finished painting the two nightstands that I bought at Goodwill recently, so I thought I'd share pictures.
First, here's what our old Ikea nightstands looked like. We had two, and this one was in the best shape. The other one came from an antique store (I know…what kind of antique store sells Ikea furniture??) and it was in far worse condition than this one.
Here's what the Goodwill nightstands looked like when I got them.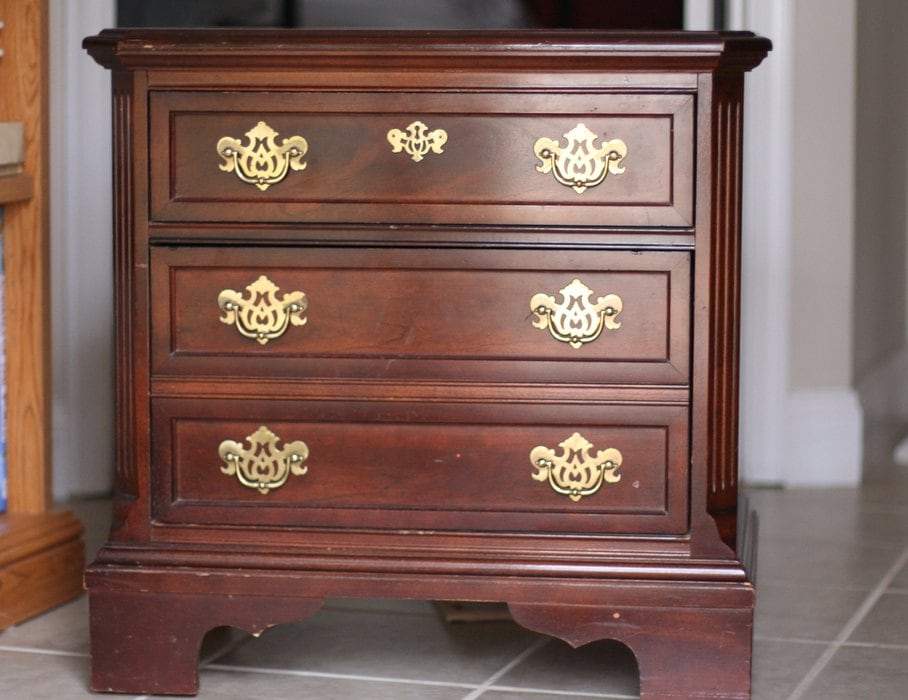 And here's one prepped for priming.
Ta-dah! No more Ikea nightstands! In fact, there's no more Ikea furniture in my bedroom. I feel very grown-up now.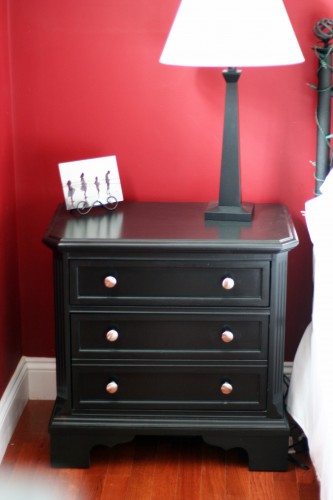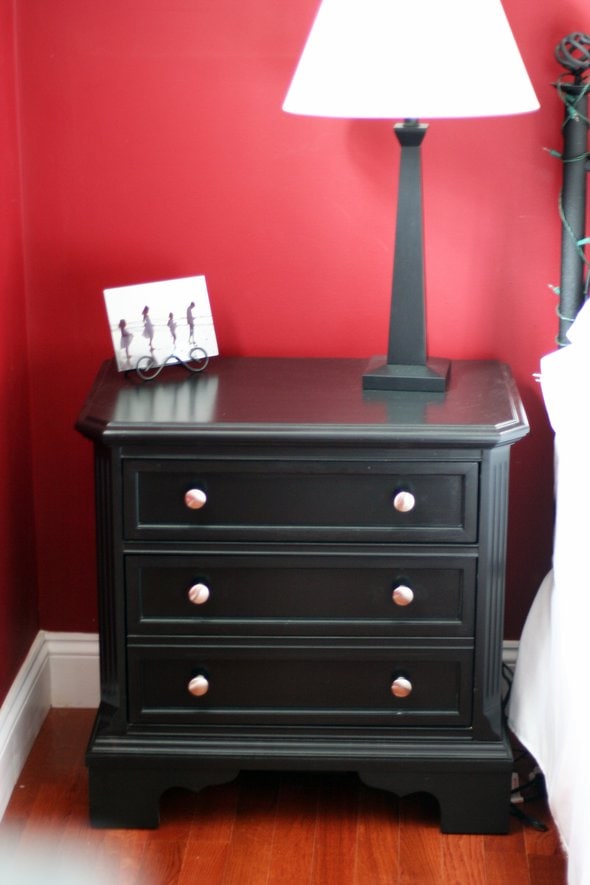 Ahhh, much better.
Here's the method I used to paint the nightstands, complete with a list of supplies.
You can see a picture of the grain on the top in this post(it's the last picture).
In case you're interested, the two Ikea nightstands now reside in my son's room, where they hold toys. The toys used to be held by a flimsier plastic three-drawer contraption, so this is a definite improvement. The Ikea nightstands are sturdy, and I couldn't care less if the kids abuse them(which they will, of course).
The three drawer plastic unit is now in my crawlspace, where it's being used to organize all my gift wrapping supplies. They used to all be mixed together in a cardboard box, and it was nigh onto impossible to find anything. Now everything is neat and accessible.
Thanks to all of this rearranging, nothing was thrown away except for a cardboard box (which was recycled, of course). However, I do still have the old hardware from the nightstands that I need to deal with…I'm going to offer them on Freecycle, and hopefully someone will want them so that I don't have to throw them away.
So, I currently have no painting projects waiting for me, which is a nice feeling.
Actually, scratch that…I do plan to paint my son's bed at some point. It's wooden and I painted it white when he was small. Now that he's going on ten, however, I think a black bed would be more appropriate. Plus a black bed would match his black dresser and his (new to him) black nightstands better. I'm sort of burnt out on painting for the moment, though, so I think that project will wait until late spring or early summer.
_______________________
Update: I did paint his bed black, and I love how it turned out. See before and afters here.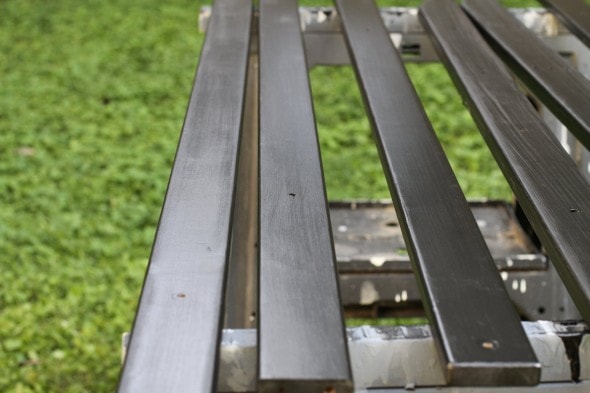 Update the Second: I redid Joshua's room and painted a Craigslist loft bed black for him. See before and afters here.