Post originally published in 2009; updated September 2020.

I got this nightstand from freecycle for exactly $0.
(it IS freecycle, after all!)
Zoe already had a nightstand from freecycle, which I'd painted white: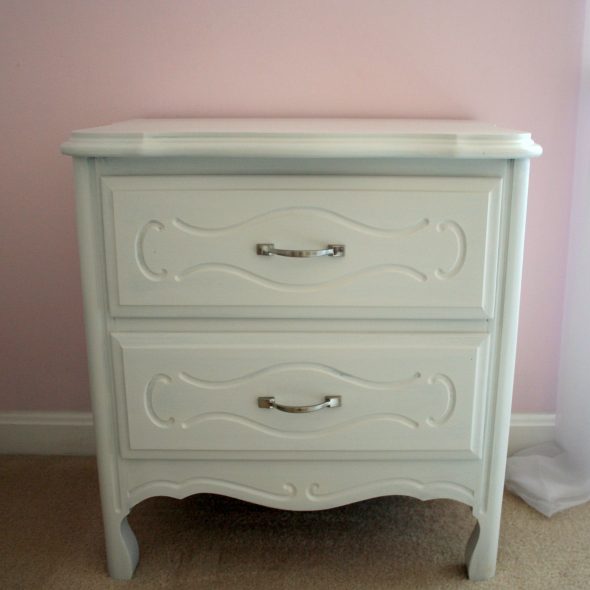 but it didn't really match her dresser (uh, also from freecycle!) that well.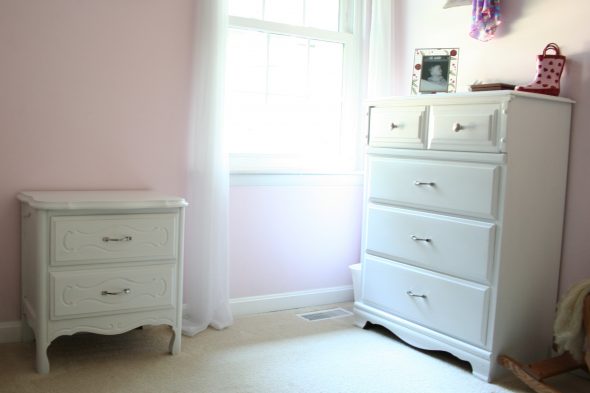 The lines of this one were much more similar.
This new one was a little rough looking, but I knew it would be fine with some paint.
If you'd like a summary, here are all the details on how to paint wooden furniture.
Let's walk through the process!
I sanded it first.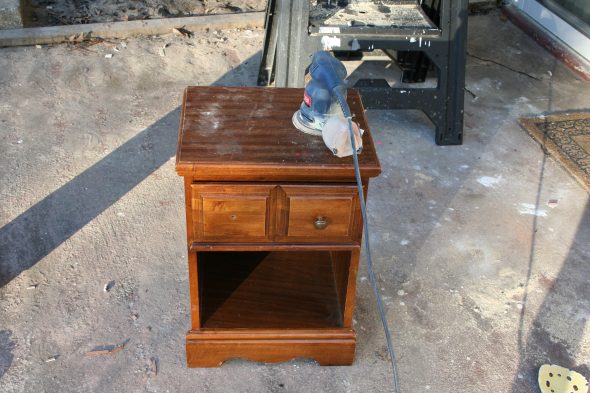 The actual wood parts sanded up very nicely.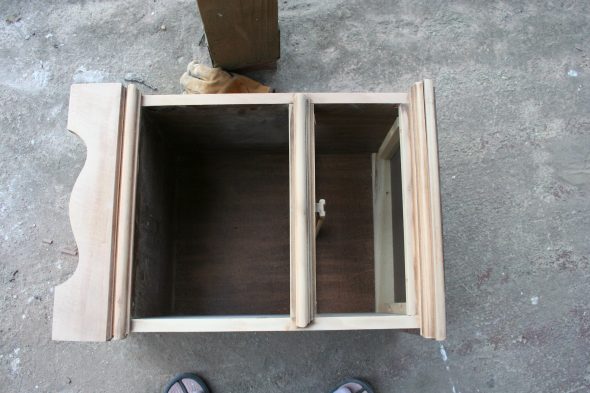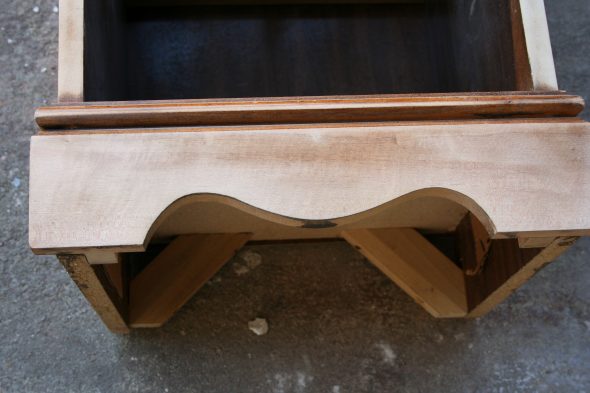 The top and sides were more of a plasticky veneer, so I could only scuff those. But that's fine; as long as the shiny finish is removed, the primer will stick.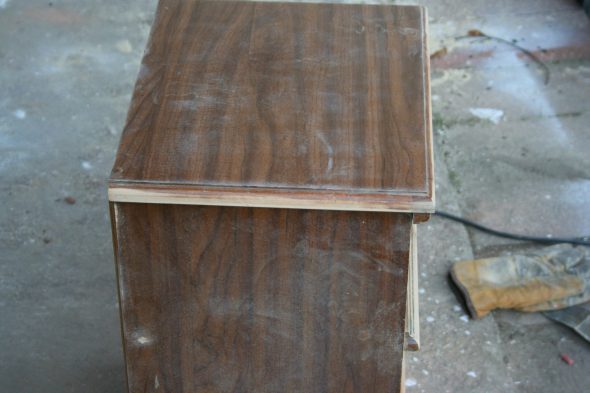 I sprayed some primer on next.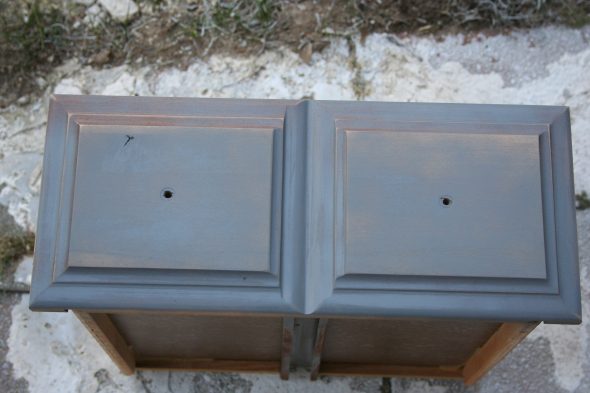 Why did I use gray primer instead of white?
Umm, I don't know. I should have used white primer.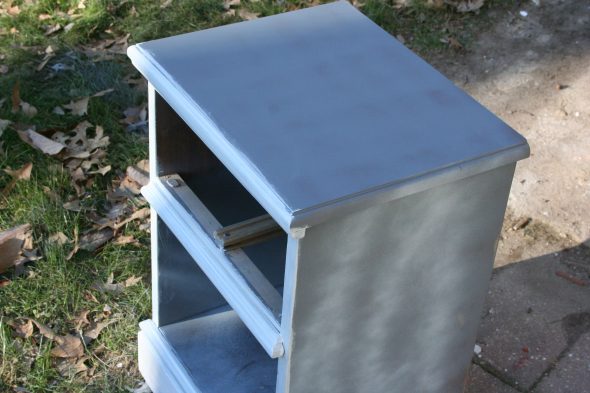 Once the primer dried, I brushed on two coats of paint.
Since this was missing a knob, I obviously had to replace the hardware.
I poked around in the toolbox and lo and behold, there were two silver knobs that matched the two silver knobs on the larger dresser!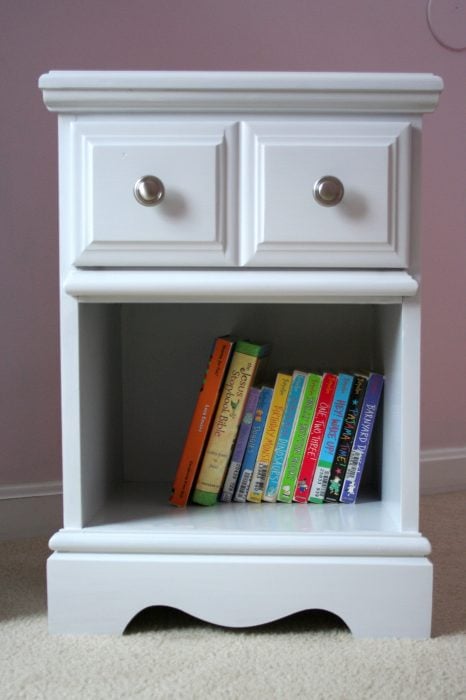 I had to do a little caulking to fill in some gaps. See the dark area on the left side, right below the top?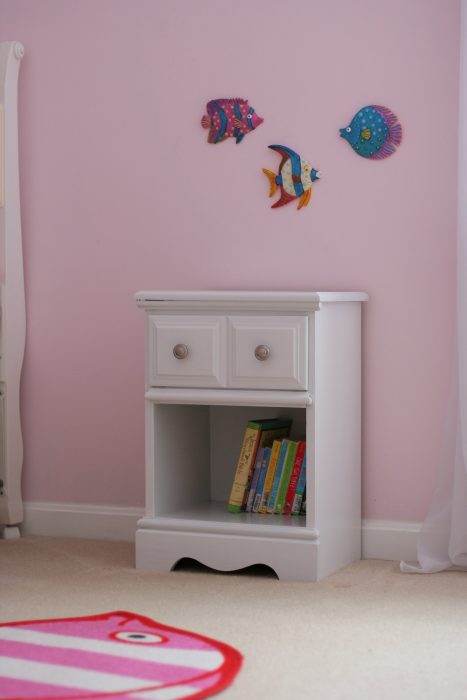 I filled it with caulk, let it dry, brushed some paint over it, and then it looked much better.
As a reminder, here's what it looked like before.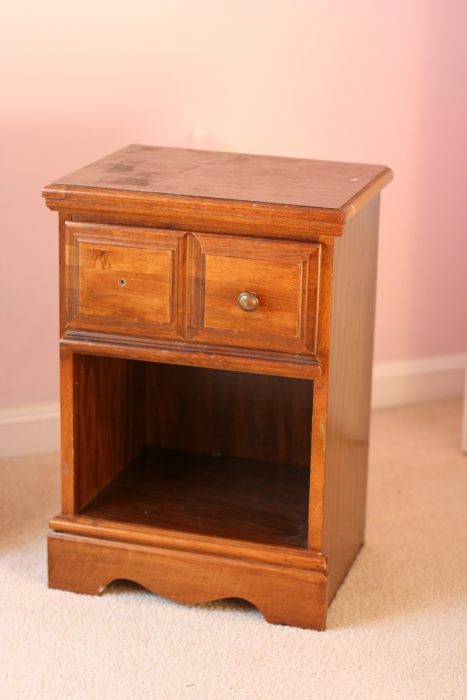 After sanding, priming, and painting(and also a bit of caulking), here's what it looks like now.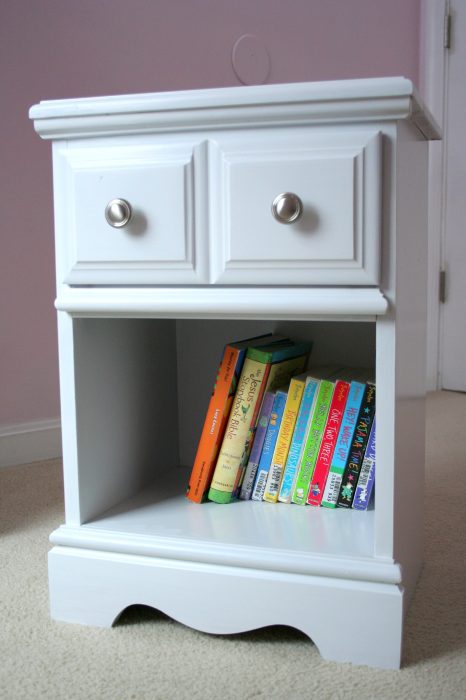 Here's what the old nightstand looked like in her room.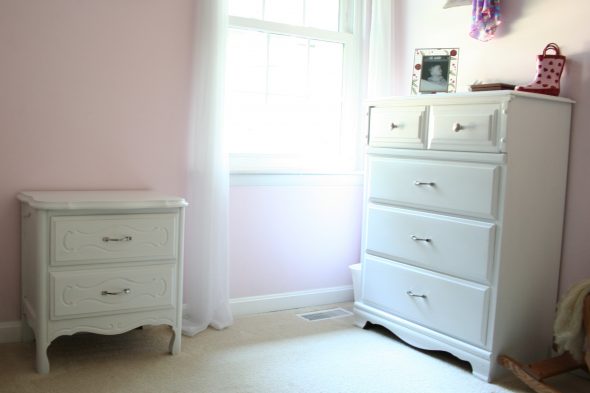 And here's what the new one looks like.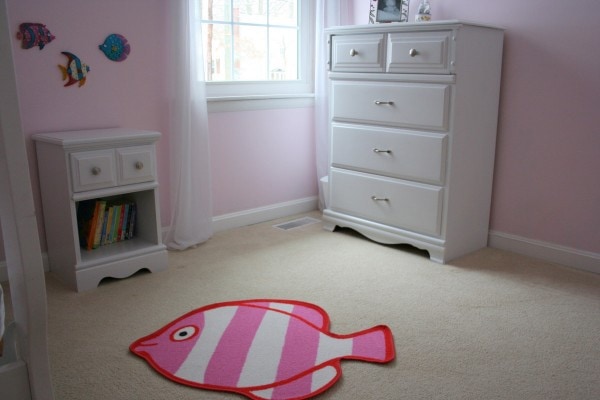 Just to show how surprisingly well they match…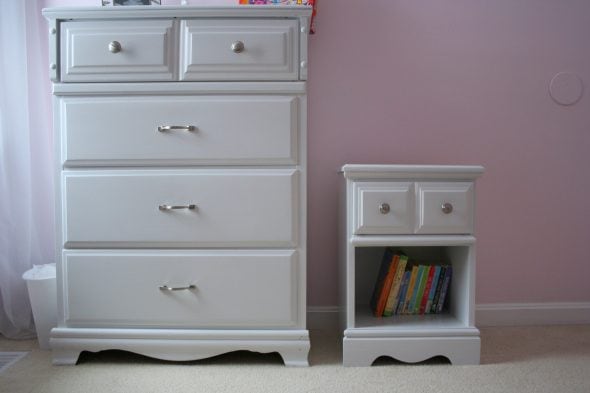 Happily, this project cost me nothing out of pocket.
Nightstand: $0
Sandpaper, primer, and paint, already had on hand: $0
Hardware, extras from the toolbox: $0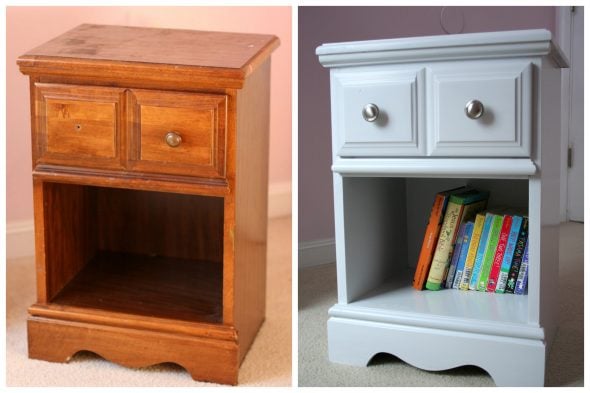 Never fear: the old nightstand went to a good home! It was part of a set I'd gotten from freecycle, and I'd painted the dresser to give to my sister in law.
So, now that we didn't need the nightstand, I sent it off to her and now she has a matching set.
Updates!
Here's what Zoe's room looked like once I added a craiglist bed (which I painted white, of course).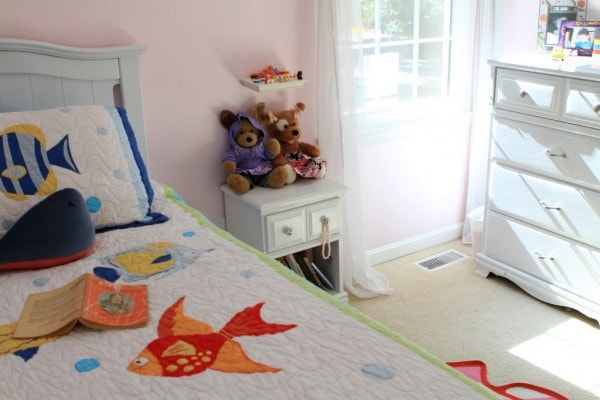 That room now belongs to Lisey (it's redecorated, but still has the white painted furniture.)
Before and afters from us turning it into a teen room are all right here.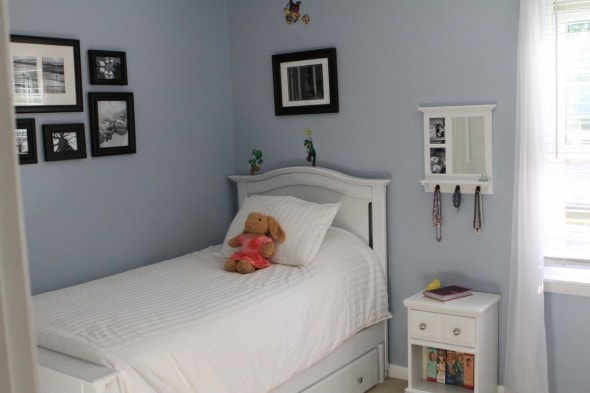 P.S. Here's the painting method I used on this nightstand.