I bought this bed off of craigslist years ago.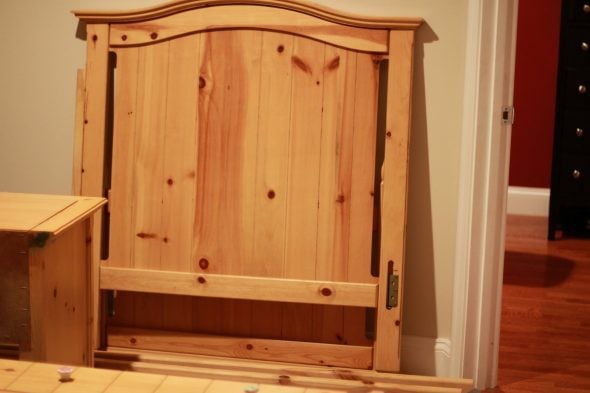 and I painted it white,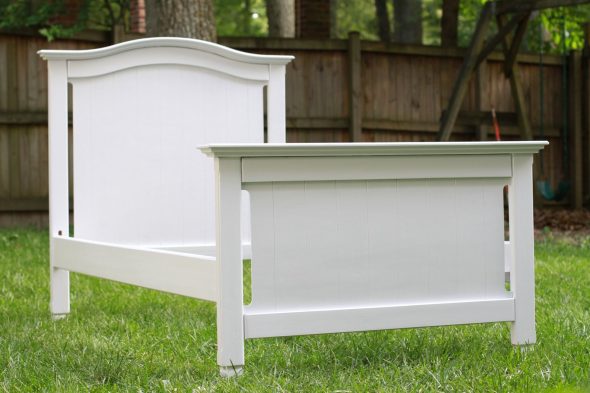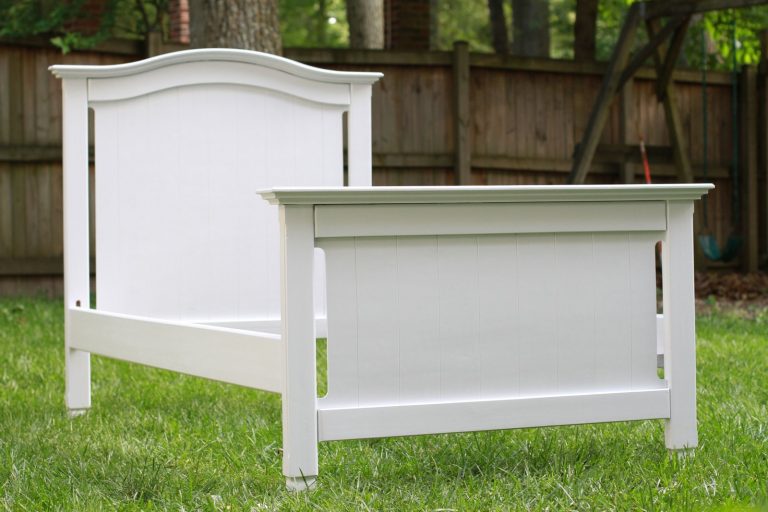 so Zoe could switch from her converted crib (poor kid was six at the time!) into a twin bed.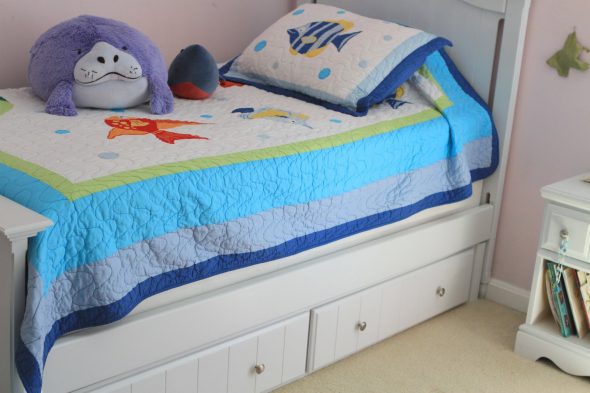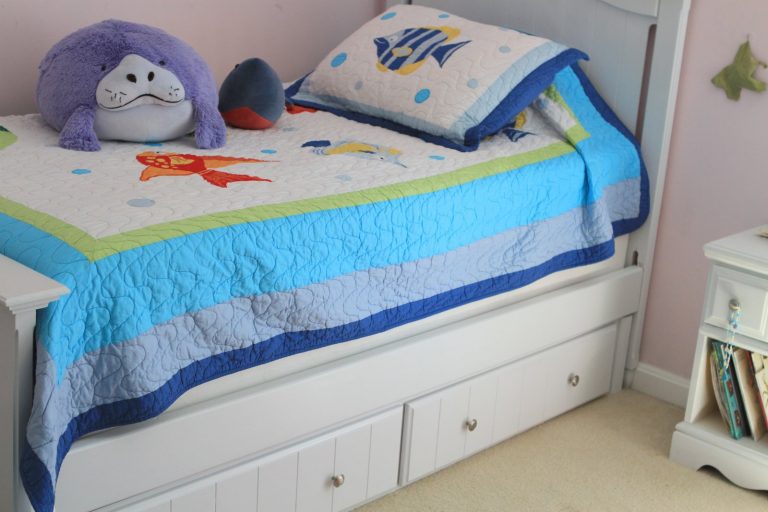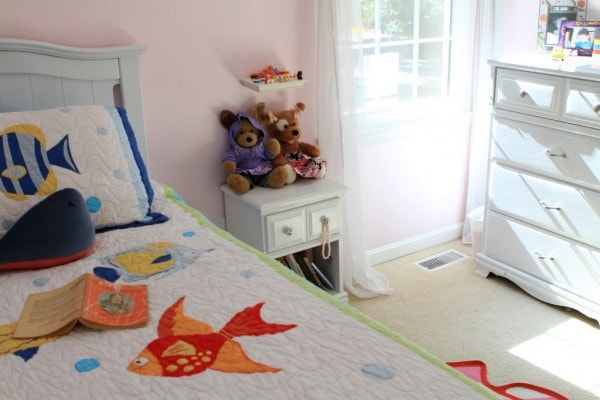 A year later, we moved Zoe in with Sonia and moved Lisey into this room.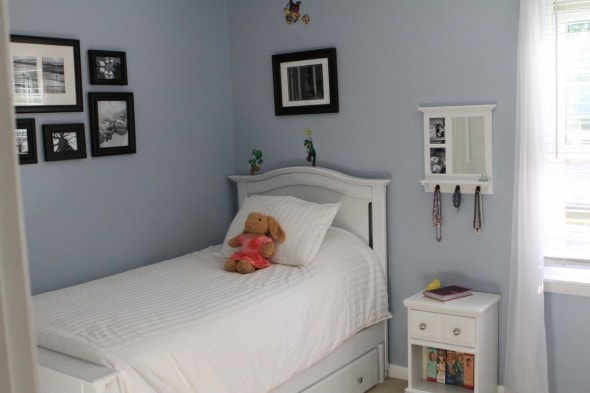 I painted the bed in 2012, and after this many years, the headboard paint was getting pretty worn. I think I maybe didn't do quite as good a job of sanding this part of the headboard as I should have. Who knows.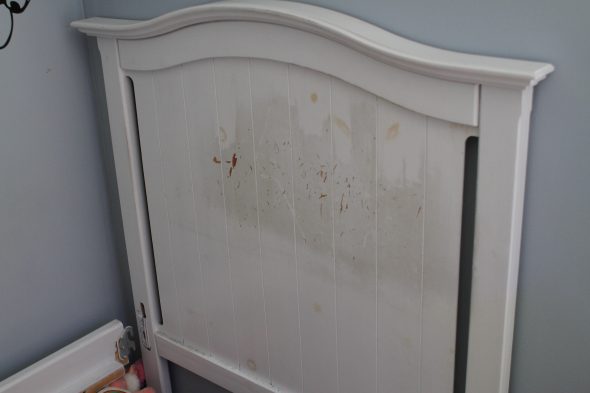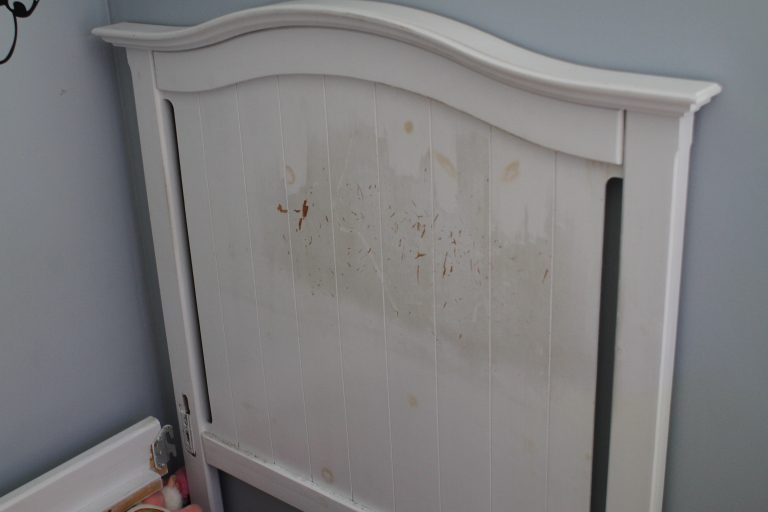 The side rail, which Lisey always props her feet up on, was wearing too.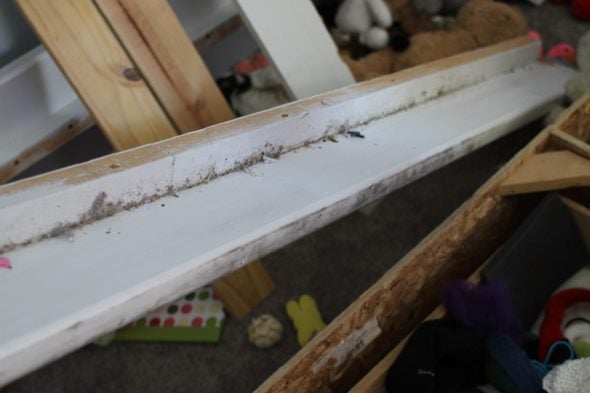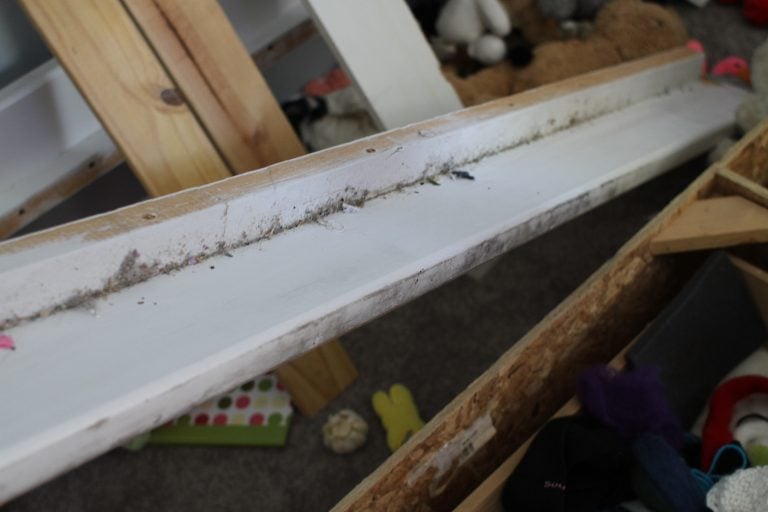 So, I took the bed apart and put the offending side rail and headboard up on sawhorses.
I sanded them down with pretty fine grit sandpaper, using my orbital sander (love that thing! $59 and totally worth every penny).
I did not sand all the way down to bare wood on the whole thing…I just scuffed up the worn parts and went over the area where the worn parts met the intact paint as well.
Then I spray primed the whole sanded area using white primer.
And then I did multiple thin coats of my favorite furniture paint in semi-gloss white.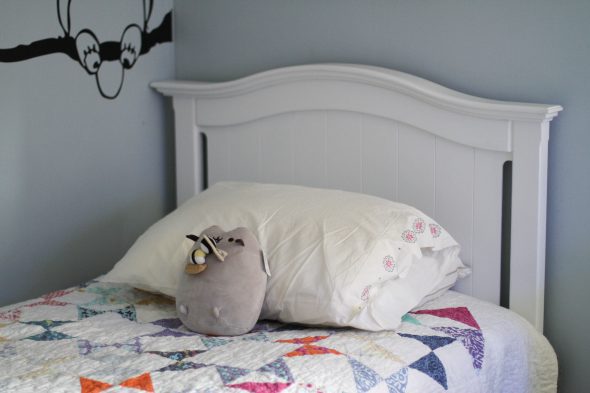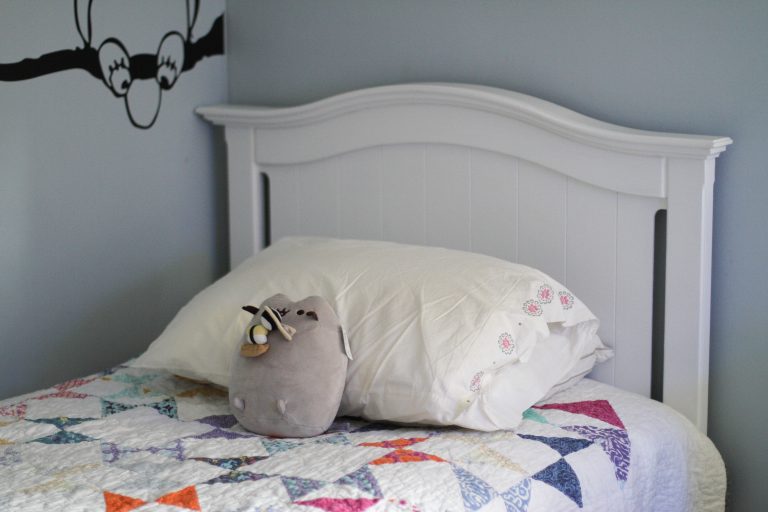 Happily, I had a partial can left on my shelf so I just thinned it with water and I was good to go!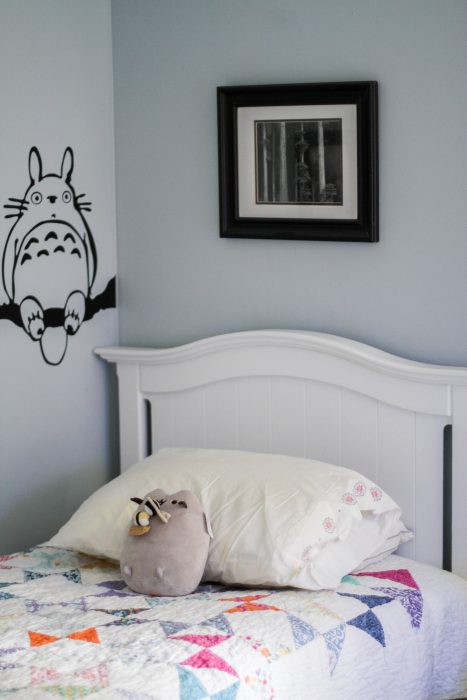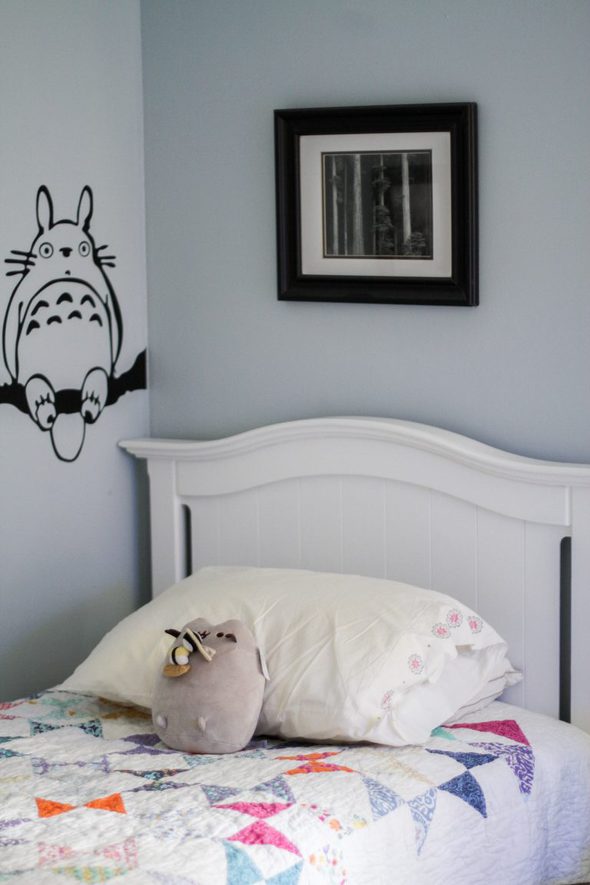 Her headboard is all nice and fresh now. Yay!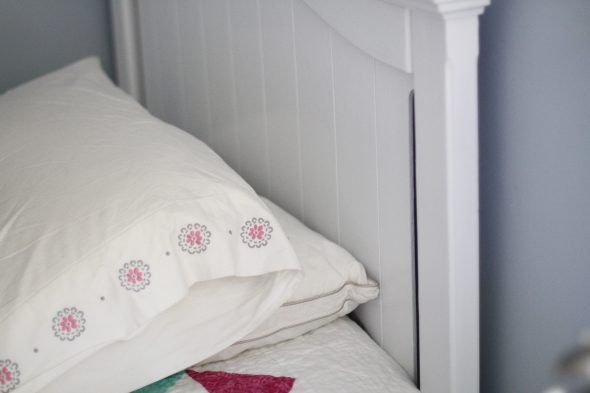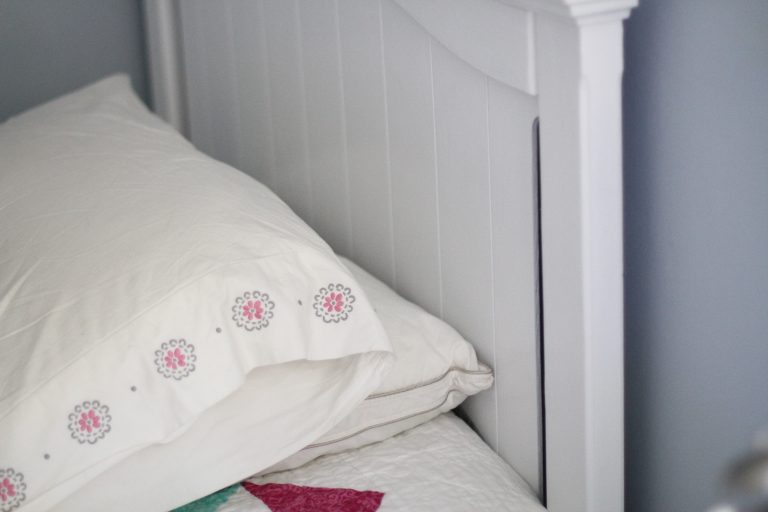 And so is the side rail.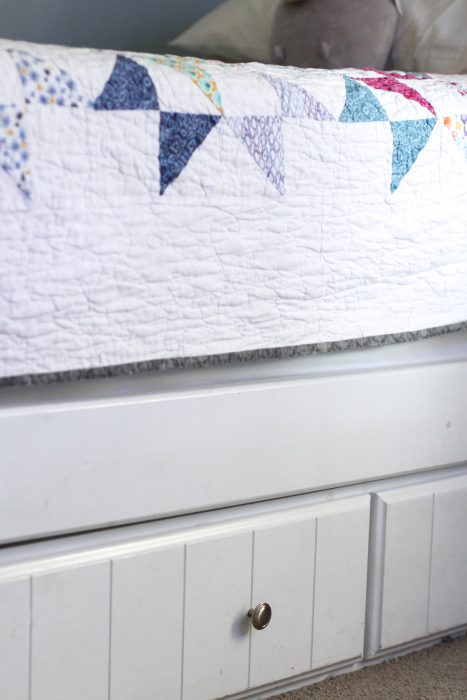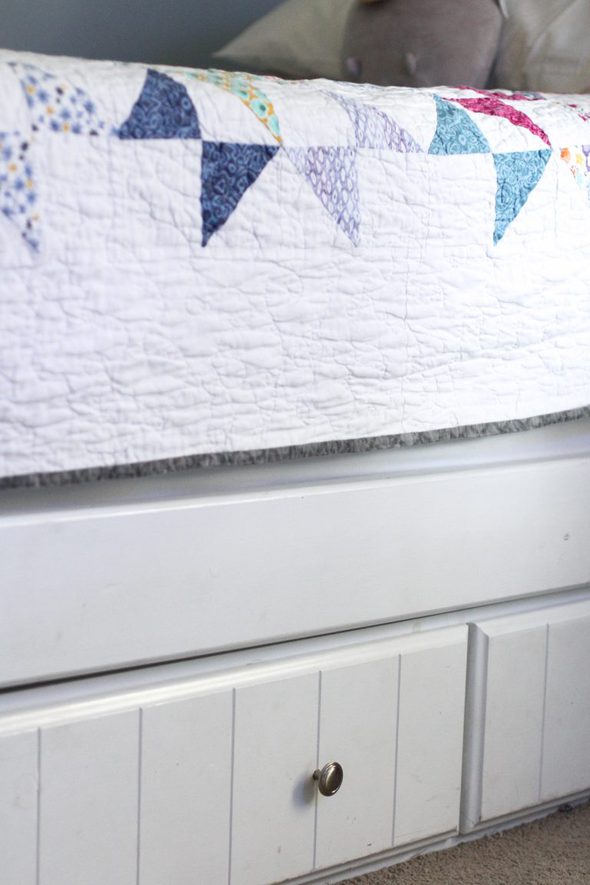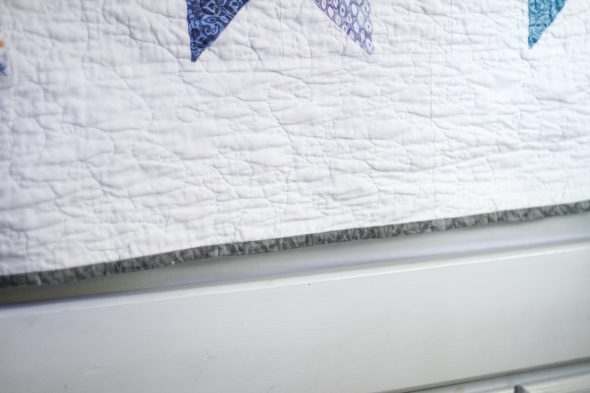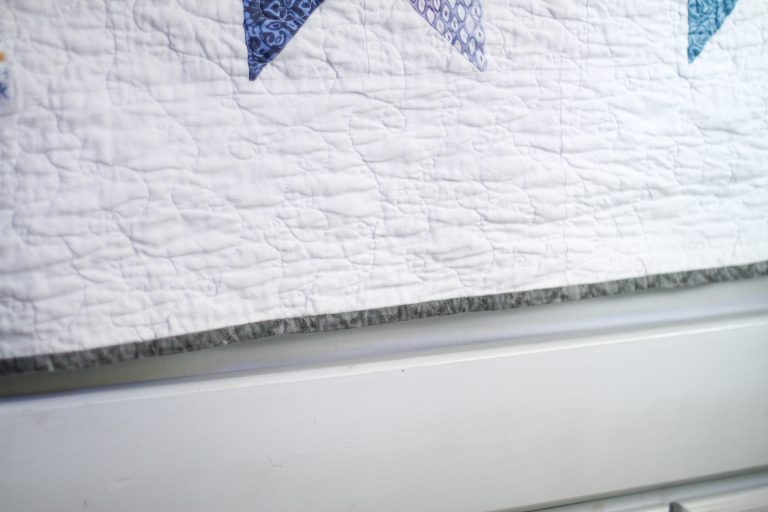 That's a lot better!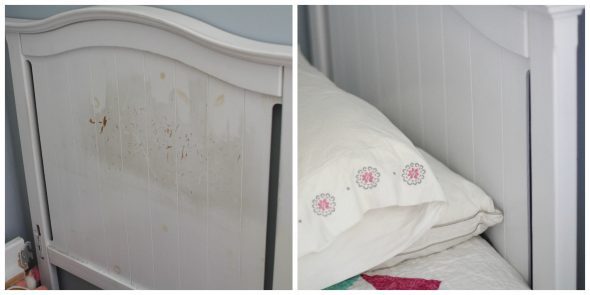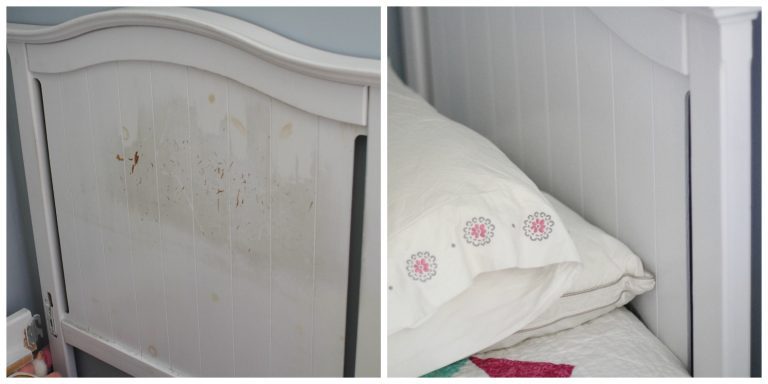 Oh, and I forgot to mention…I used this little caulk trick on a couple parts of the bed this time.
I hadn't learned about it when I painted the bed the first time, and it definitely made a difference in some of the gaps.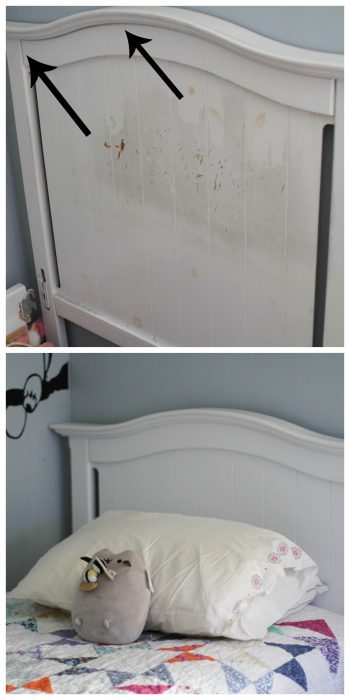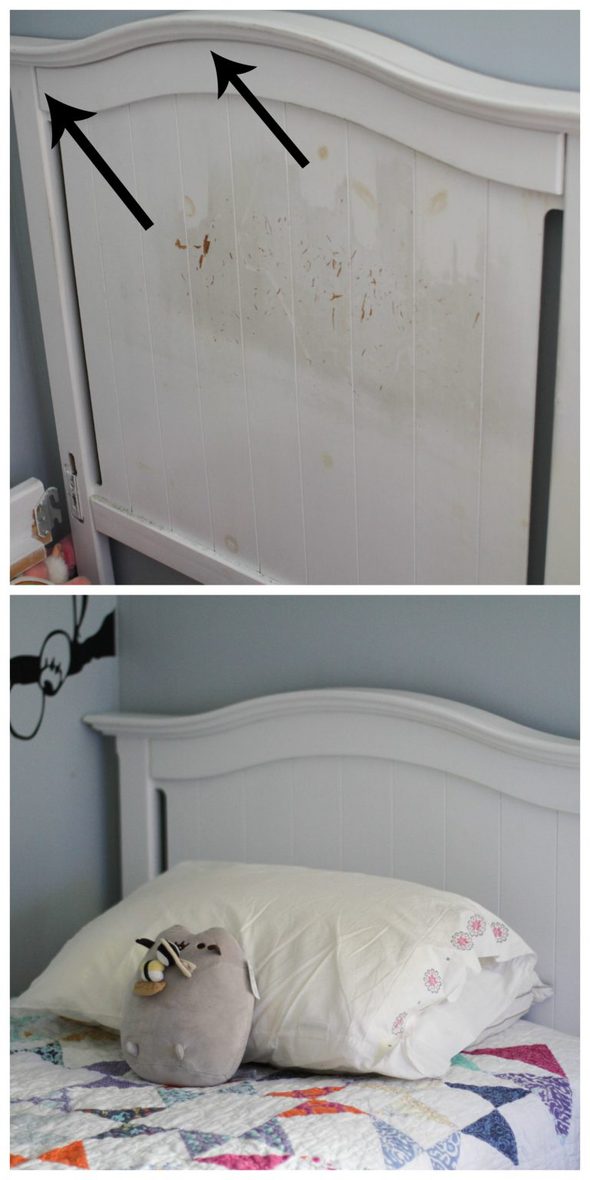 Super handy when you're painting furniture a light color!
So.
I showed you my soffit painting, today I showed you the bed, and I just took pictures of my bathroom painting project, so I'll share the before and afters of that with you soon.
P.S. Sonia knitted a large blueberry muffin this week.
Save