Poor girl. Apparently while her back was turned, some other neighborhood kids made off with it.
We tried putting the word out in the neighborhood, but heard nothing.
Luckily, it was a board that Zoe had bought on Facebook marketplace for $40. If she'd paid brand new prices, this would be even more frustrating.
So….
1. We found a new longboard on craigslist.
This one was only $30, and it's actually a slightly better size for Zoe.
Of course, she'd prefer that her first one never got stolen, but this is a pretty good solution.
2. I helped Sonia spray paint a tea tin.
She was wanting to use some vanilla comoro tea tins for makeup brushes and pencils, but the tins are a little ugly on their own.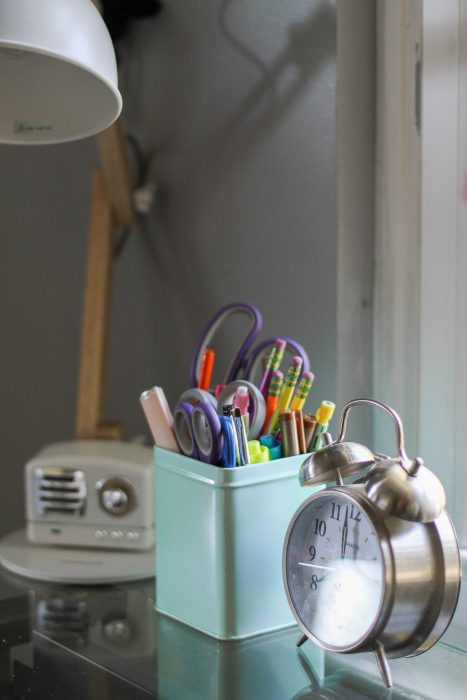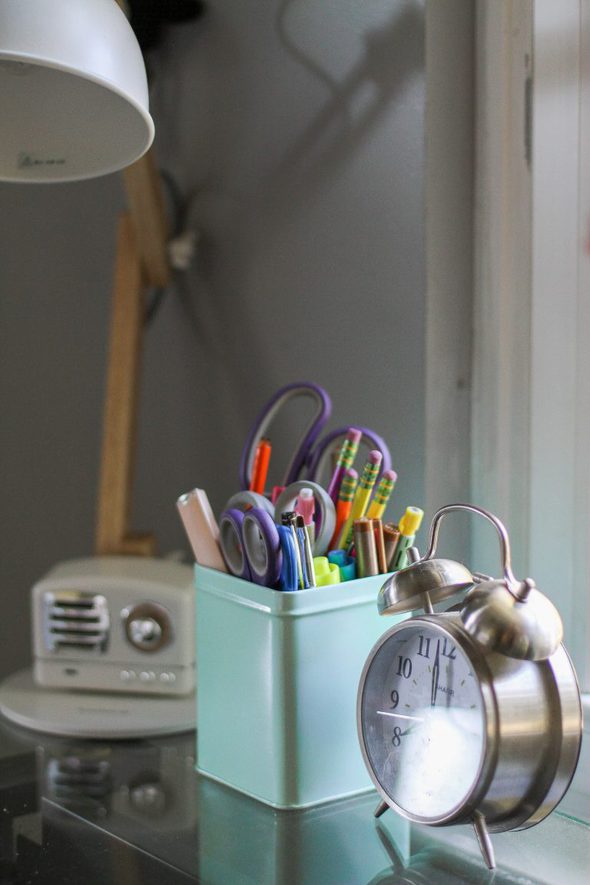 So we got a can of vintage-y mint green (Ocean Mist by Rustoleum, but buy it locally! It's expensive on Amazon.) and I taught her how to spray paint.
(The lamp is Tomons from Amazon and the Sharp twin bell alarm clock is also from Amazon.)
3. I fixed two bent forks.
We had two with bent prongs, and I use a needle-nose pliers to bend them back into shape.
Hopefully they'll stay straight now.
4. I made banana bread.
Three inedible bananas went into this loaf. Yay!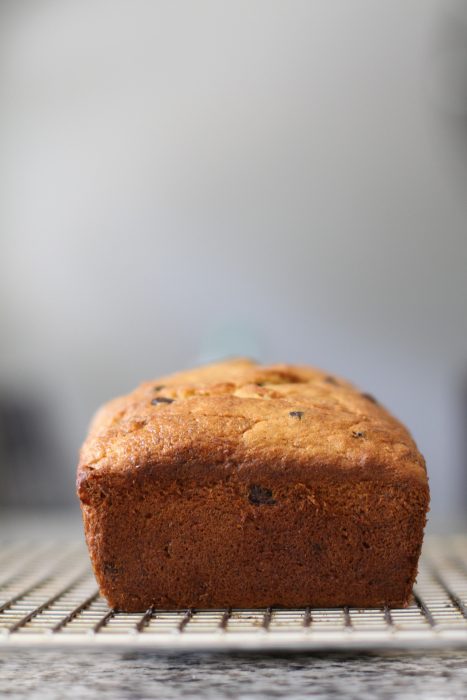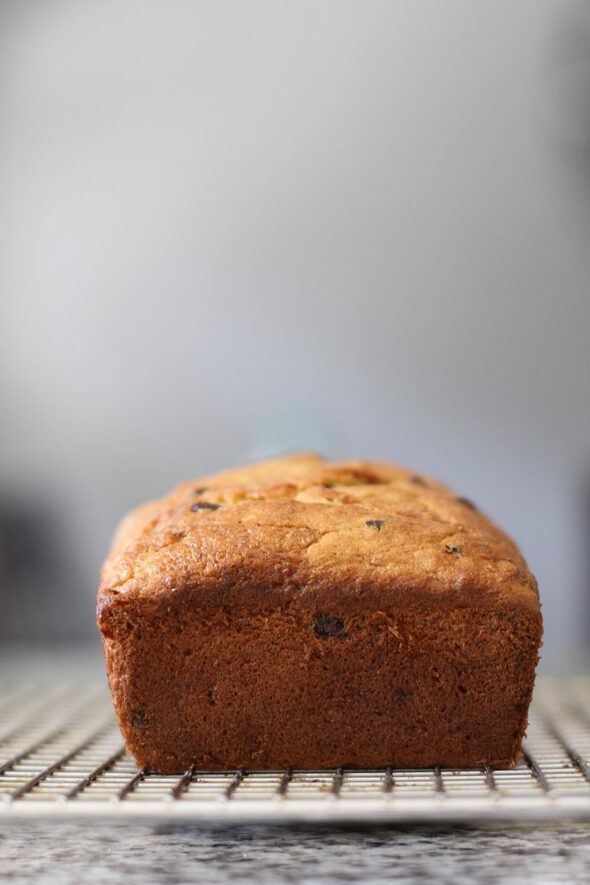 5. I got started on the bed painting!
Yesterday I took the beds apart, sanded them, and got them all primed.
And yes, I did have Sonia and Zoe help. Gotta make sure the next generation doesn't think they need whiskers. 😉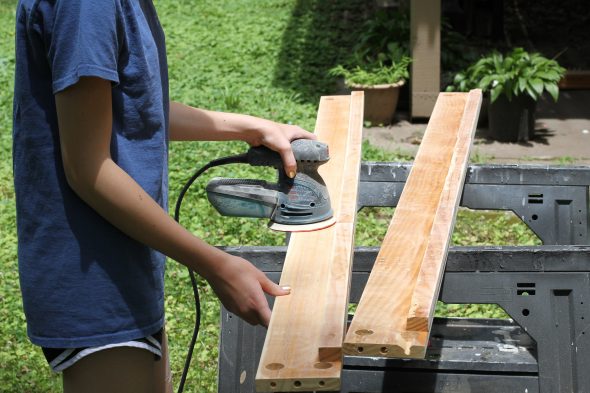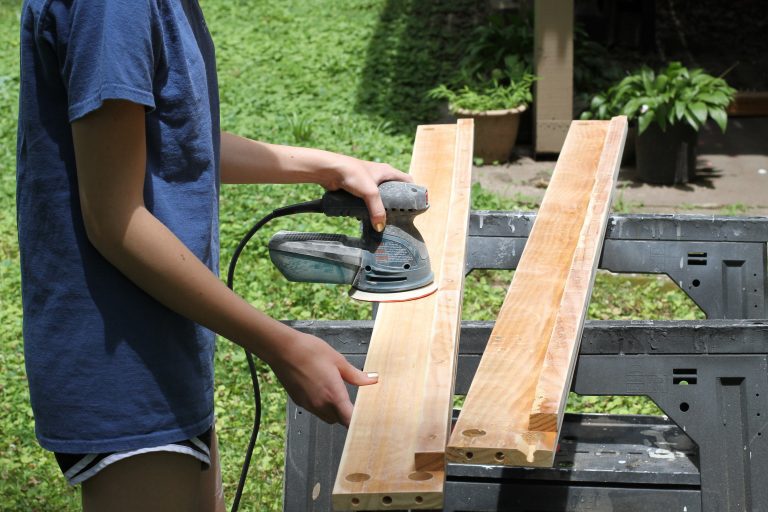 What frugal things have you been up to lately? Share in the comments!