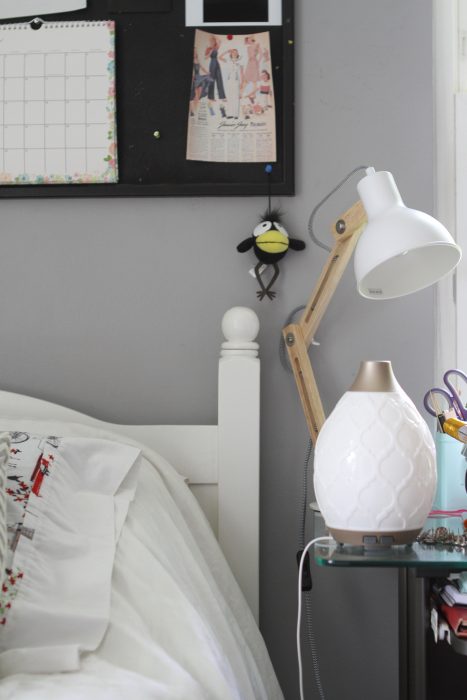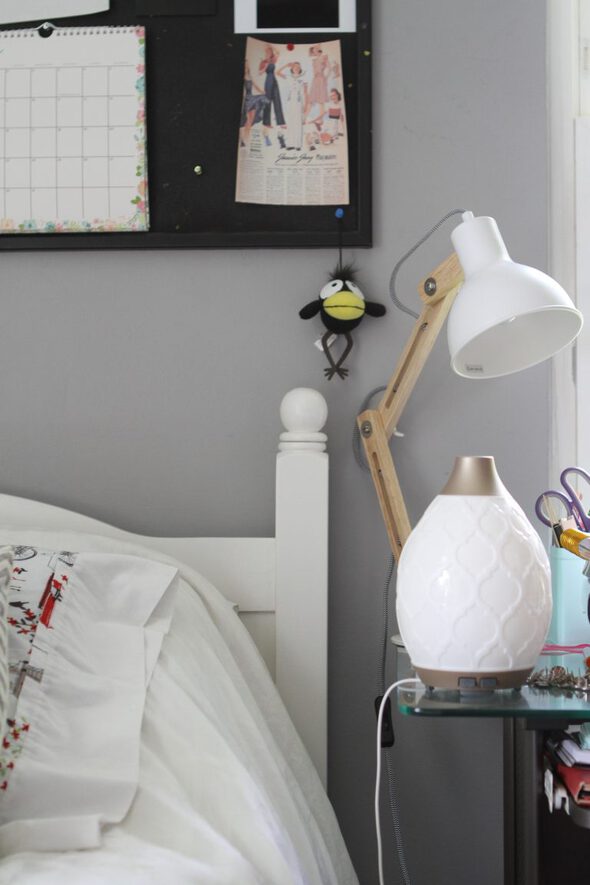 Way back in 2003, when I was pregnant with Sonia, we bought a bunkbed, and at various points since, all of my kids have used it!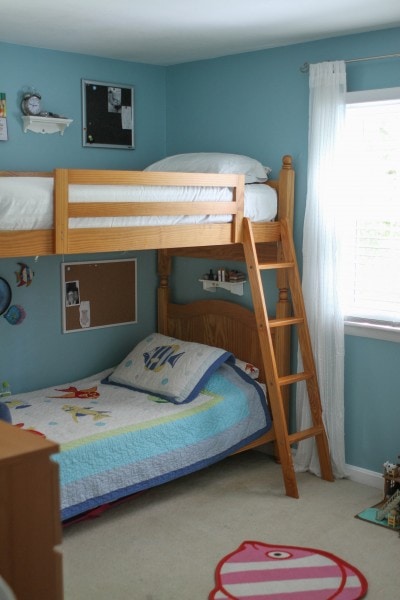 Once Sonia and Zoe both got their own rooms, we unstacked the bunkbeds.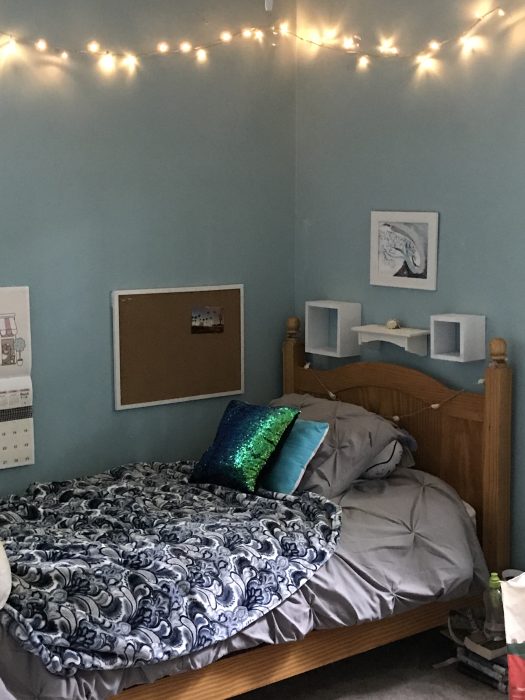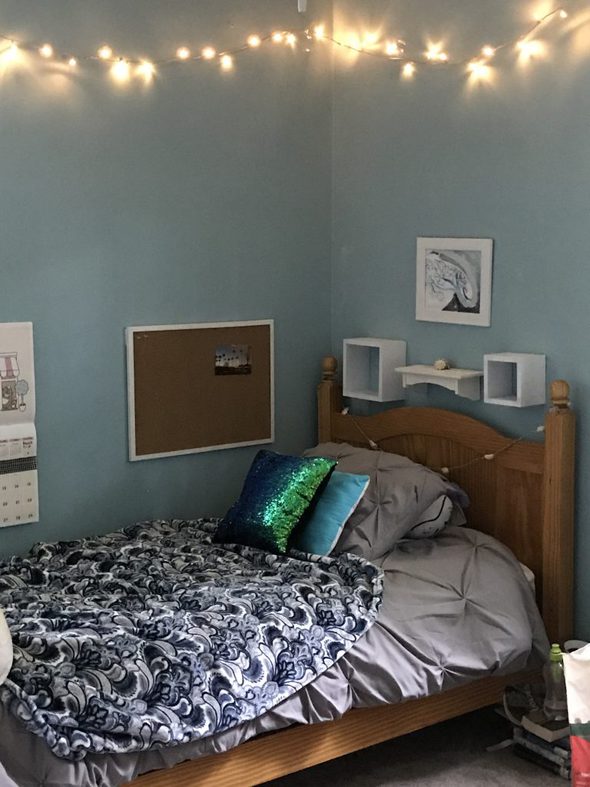 I wasn't about to paint the beds in the cold of winter, so I put this on my summer to-do list.
I took the beds apart, which required me getting underneath Sonia's with a drill.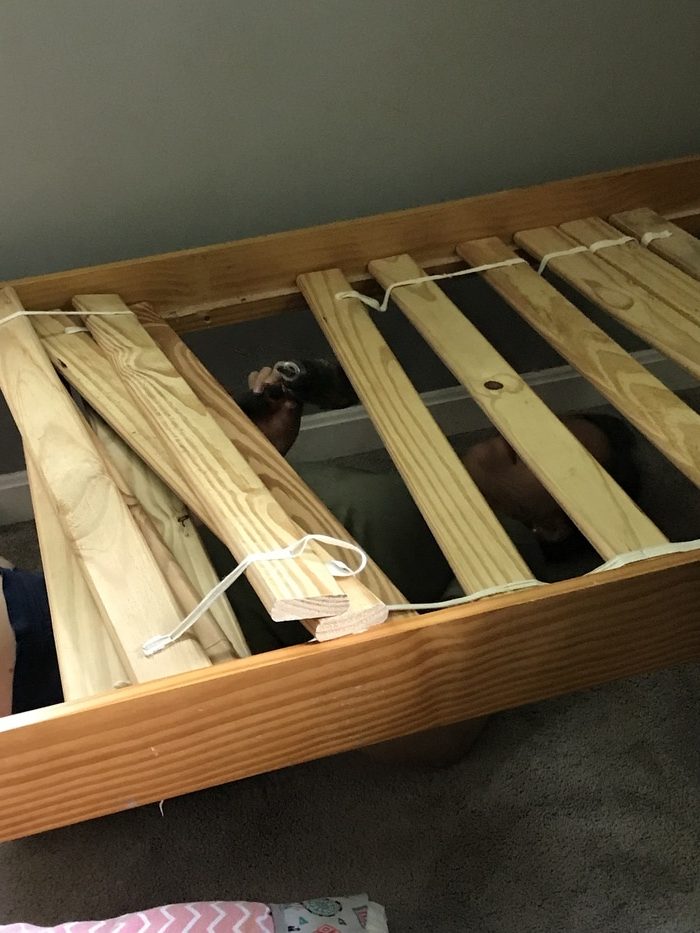 I had Sonia and Zoe help me sand these down, using my Bosch orbital sander.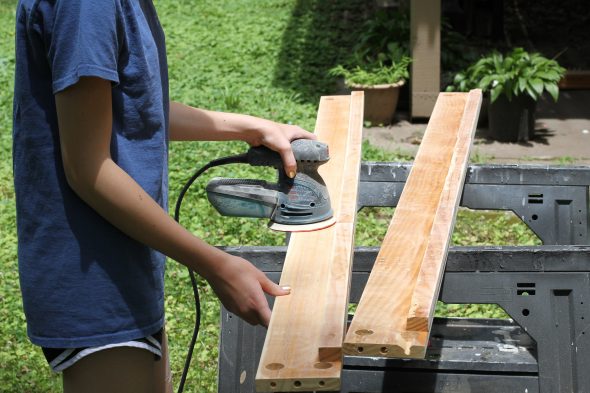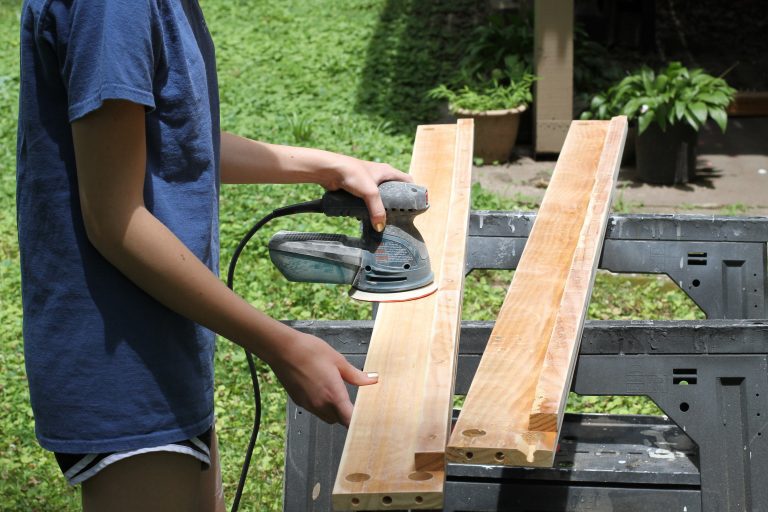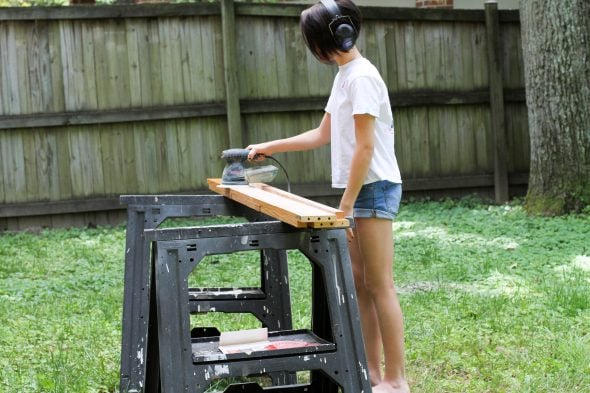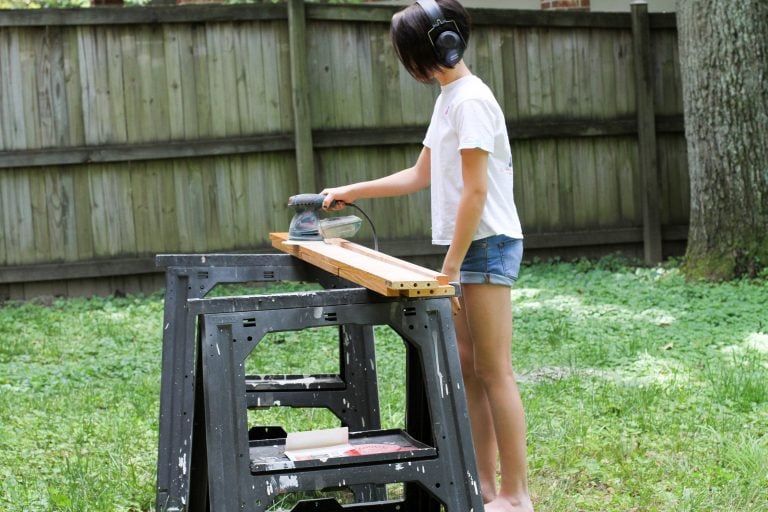 A nice thing about refinishing is that you can even out colors. These had fade marks from where the top bunk rail used to be.
I also was able to fill the screw holes left from the rail and the ladder (both not necessary once the beds were unstacked.)
Also…a certain unnamed child chewed part of the top bunk when said child was small and the bed was quite new.
So, I was glad to finally be able to sand that damage down and paint over it!
After sanding, I primed everything with Zinnser water-based primer.
And then it was time for paint; Benjamin Moore Advance, satin sheen, in Cloud White.
Once all the painting was done (two coats, three in places that were especially hard to cover), I let the pieces dry for a day or two, just to let the paint get nice and hard.
And then I put the beds back into Sonia and Zoe's rooms.
Zoe's Bed
Zoe's now matches all the rest of her white furniture.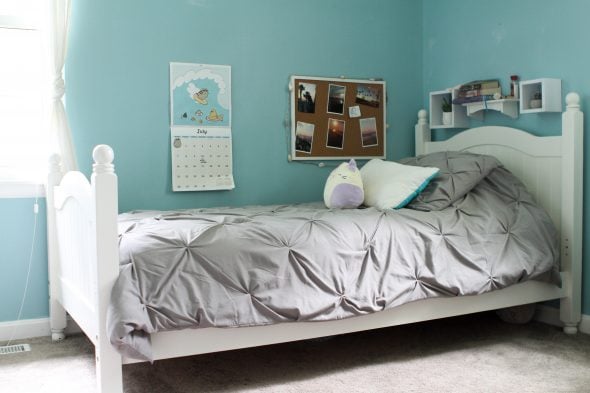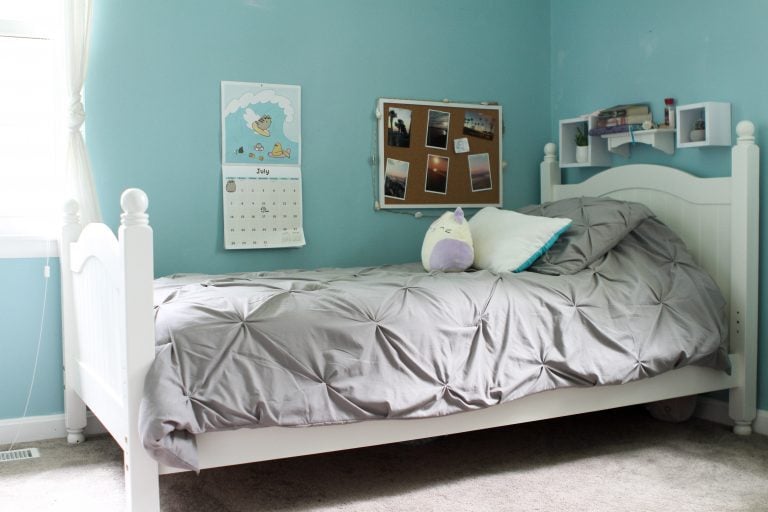 (The things around her bed are hung low because they had to be when her bed was a lower bunk. We'll rearrange them when we paint her walls.)
She's getting rid of this wall color this month, but the white bed does look great with it!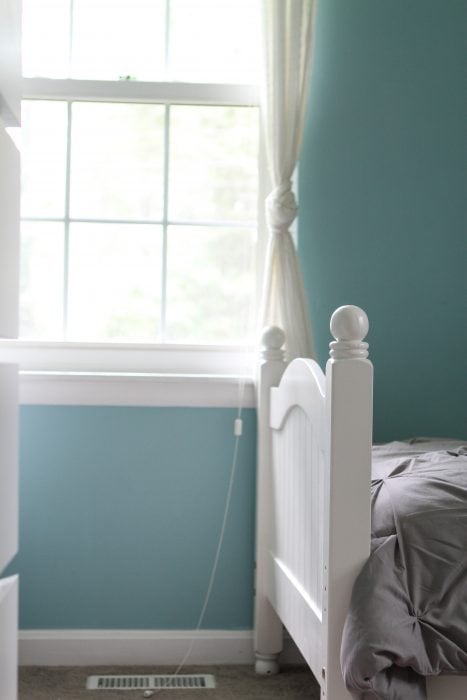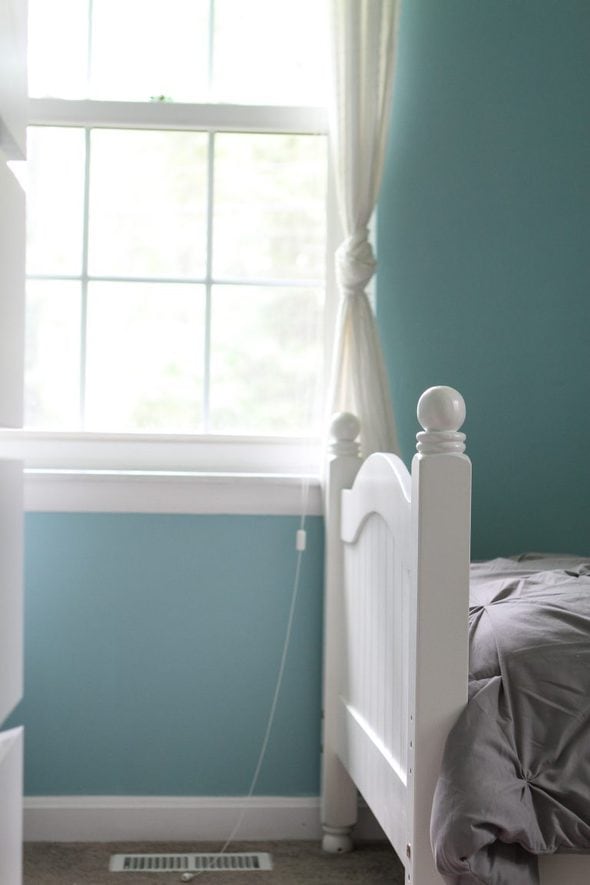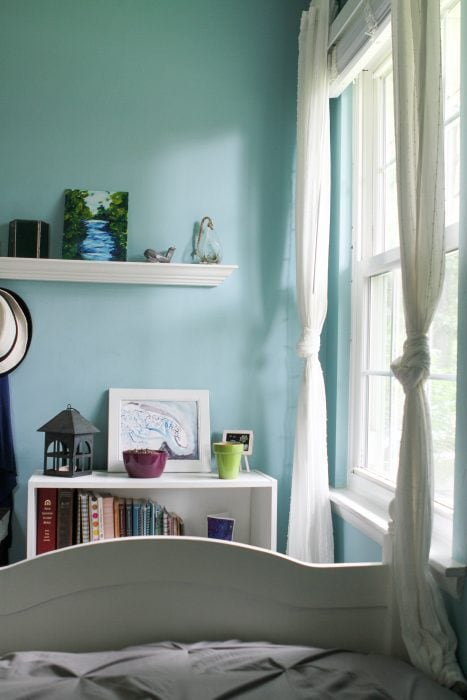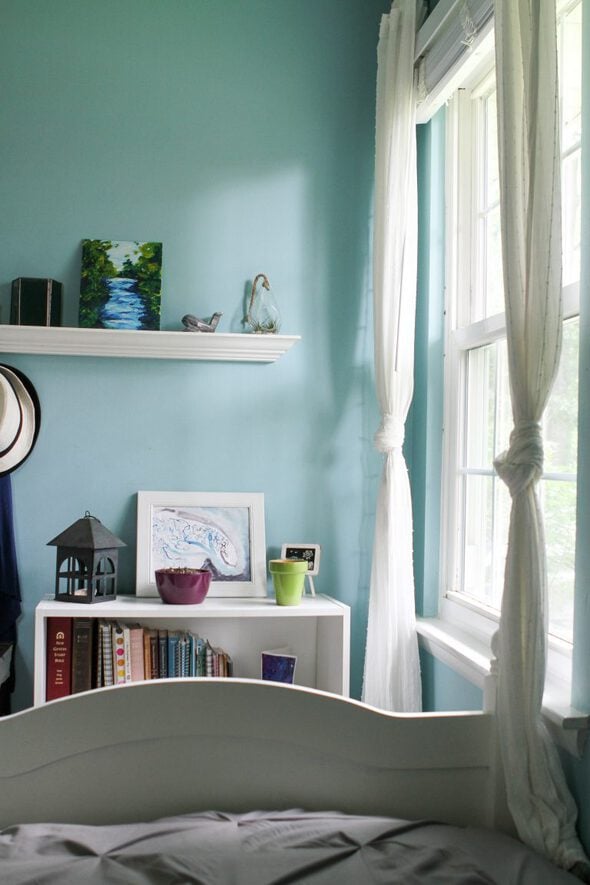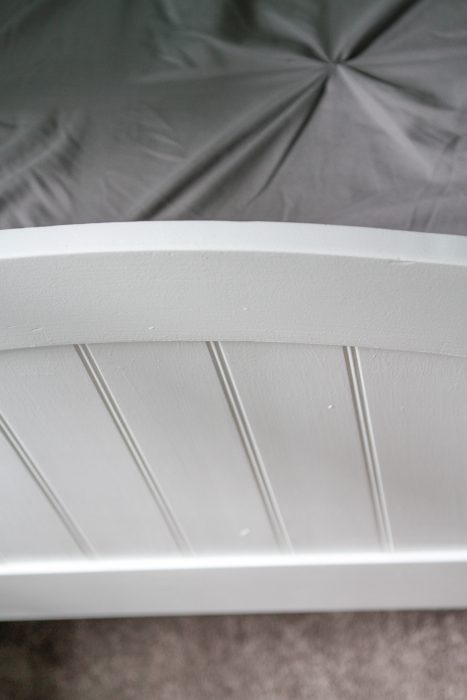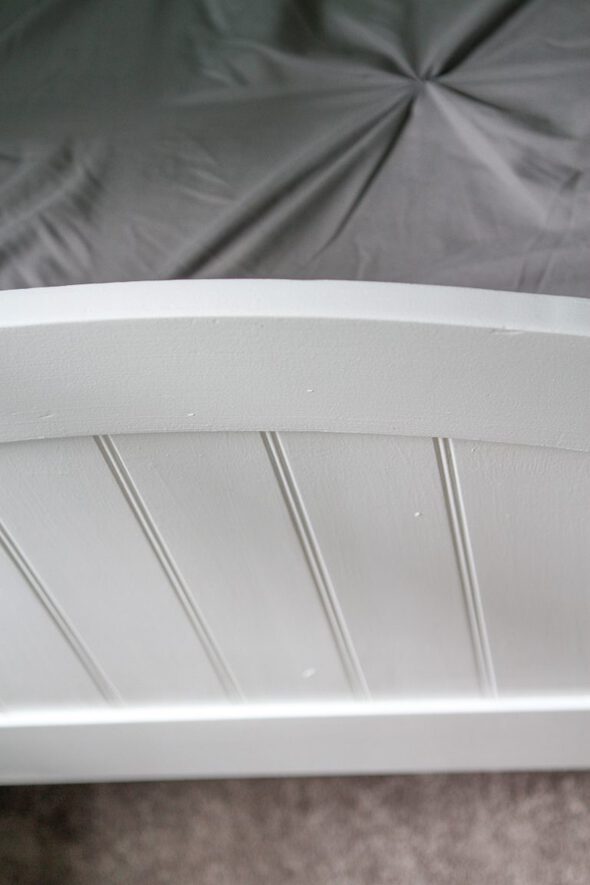 Sonia's Bed
Sonia's is lookin' good with her gray walls.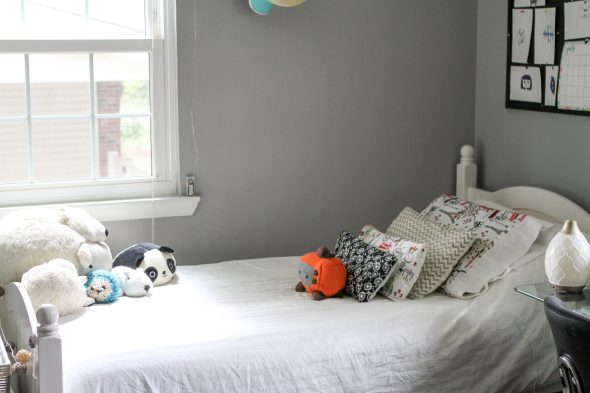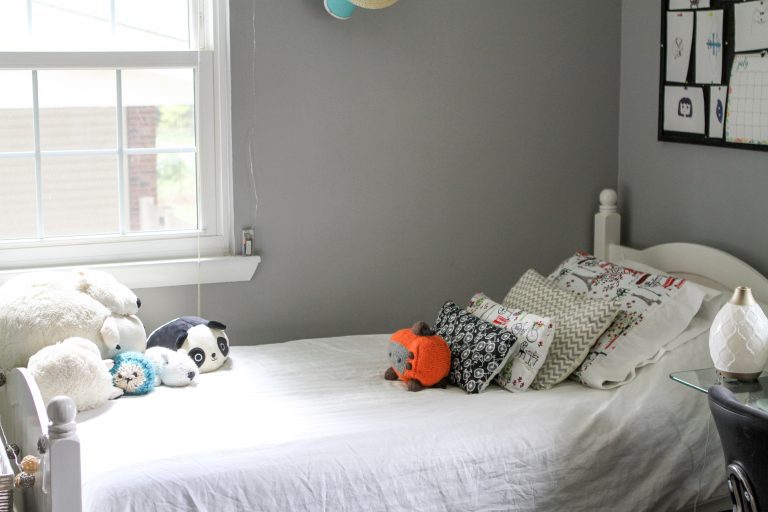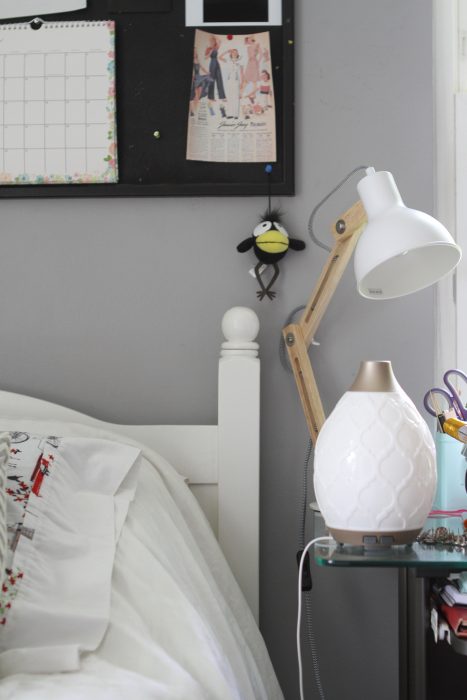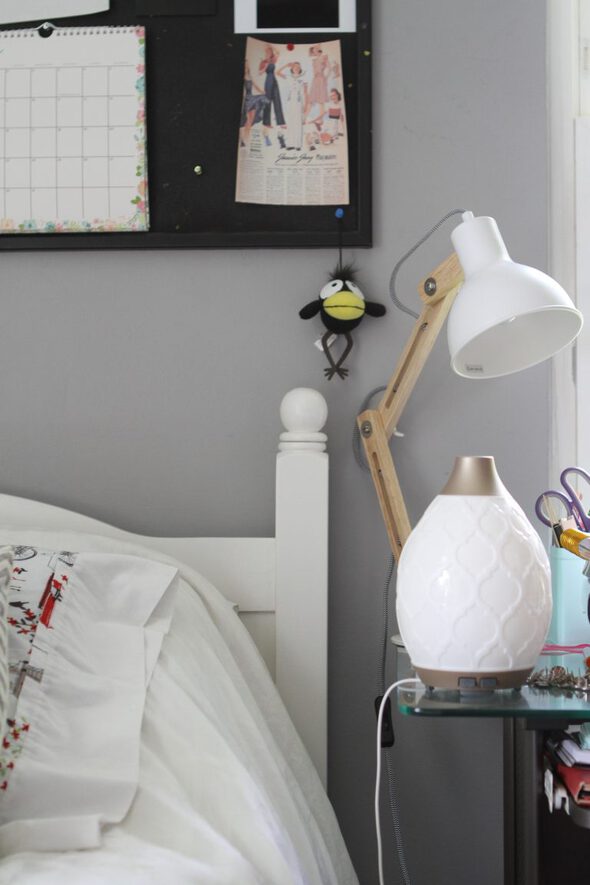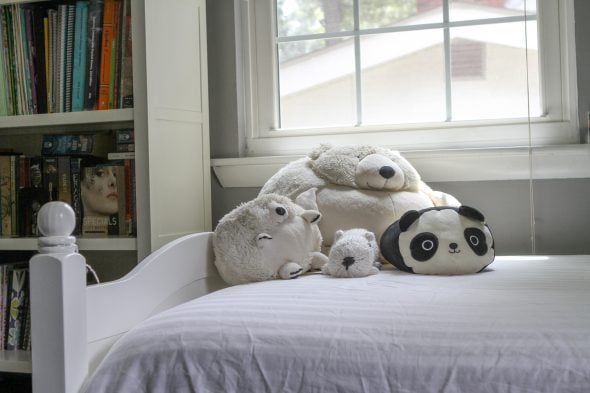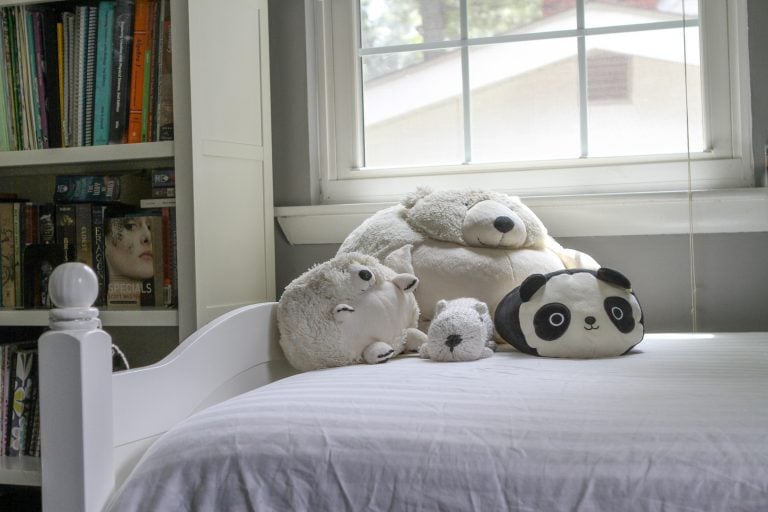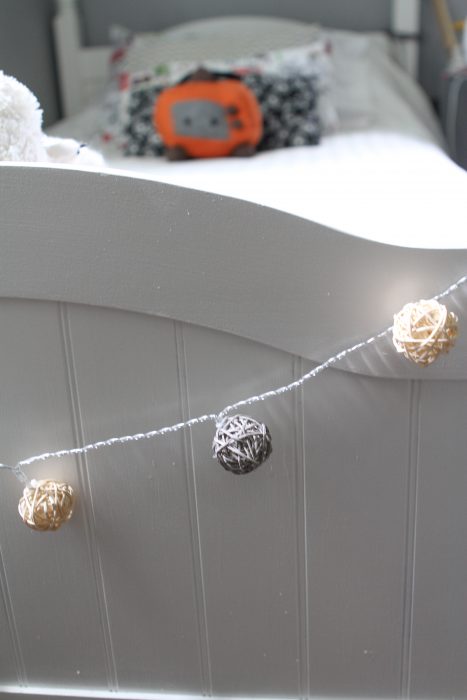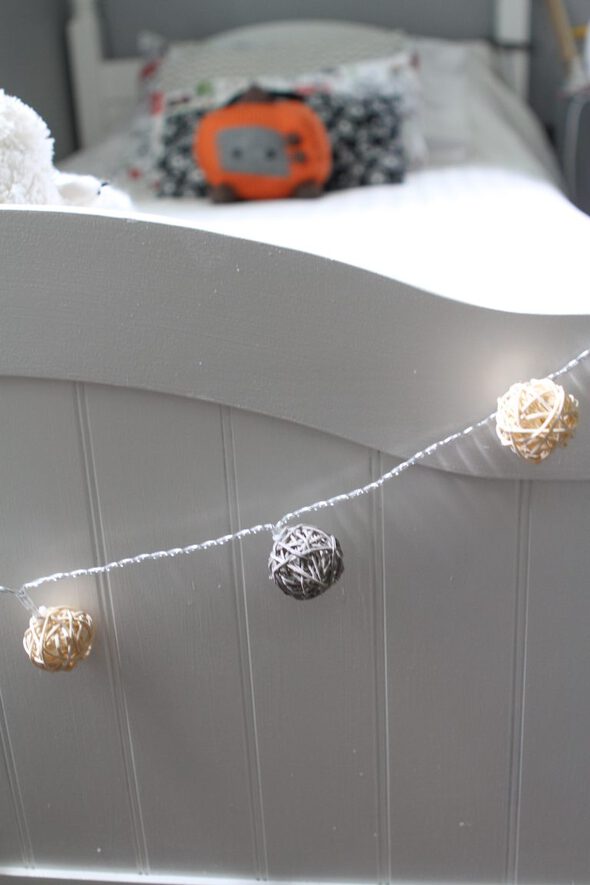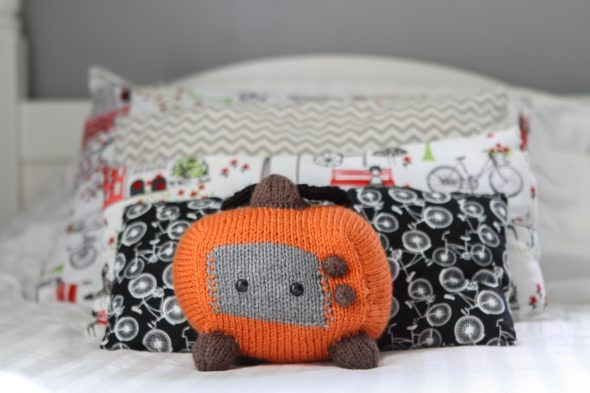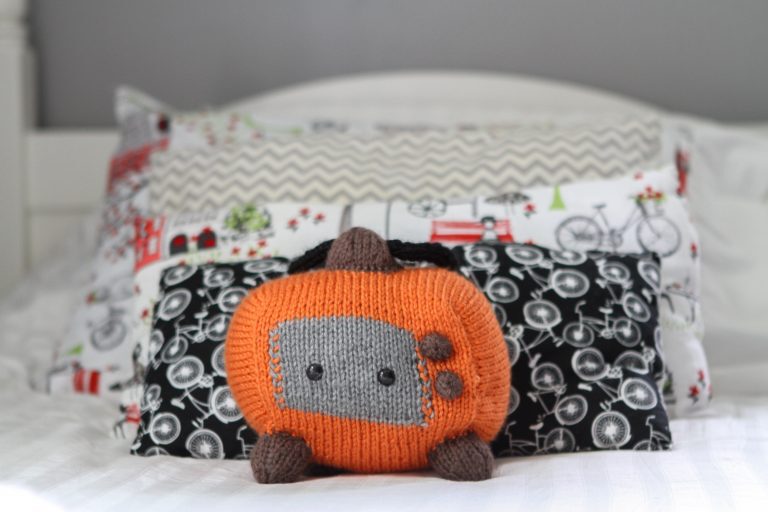 When we got this bed in 2003, I put the included finials in a bag and I've stored them ever since, on the off chance we'd un-stack the beds one day.
And I'm really glad now that I did!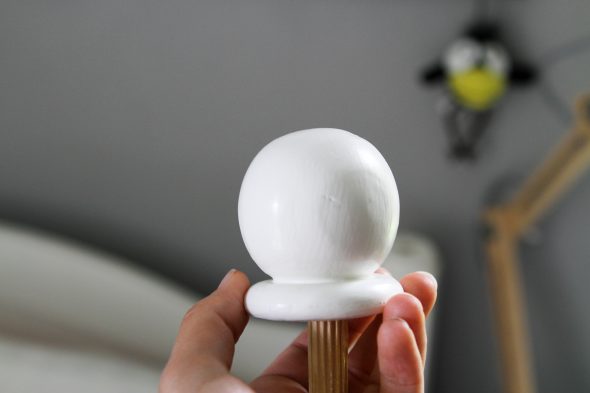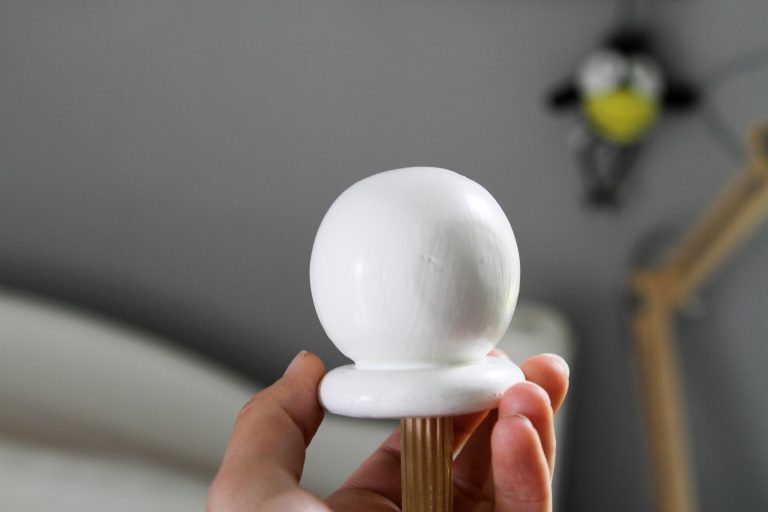 This project took me two days to complete, mainly because I had to sand and paint both sides of the headboards and footboards.
That means a lot of extra sanding, painting, and drying time.
But it's done, and now the girls both have beds that look new and that match their rooms so much better than before.
I got Sonia's dresser painted as well, so keep an eye out for that later this week!
Browse my other furniture painting projects