I started to wonder if I'd ever be able to say this, but I am: The cabinet project is done.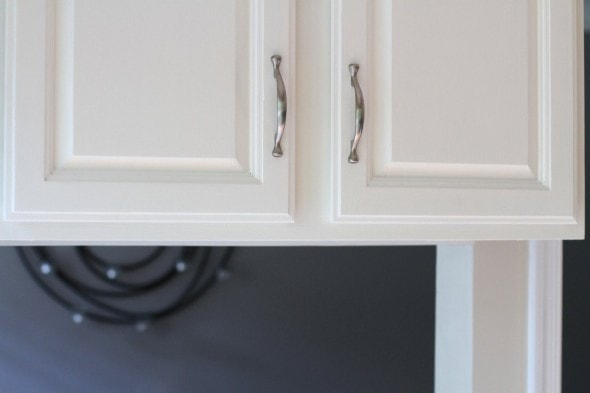 (ok, except for some cabinet touching-up…but that's so minor and not life-disturbing, I feel it hardly counts)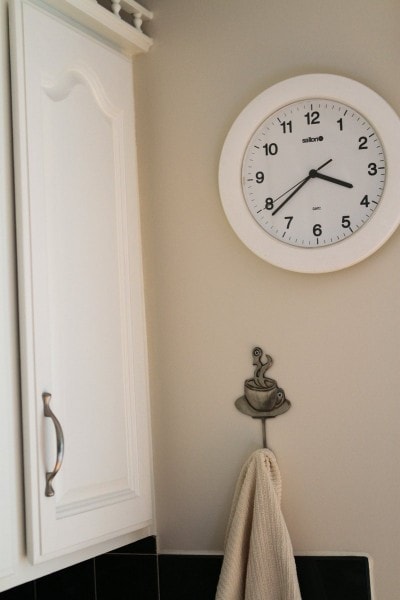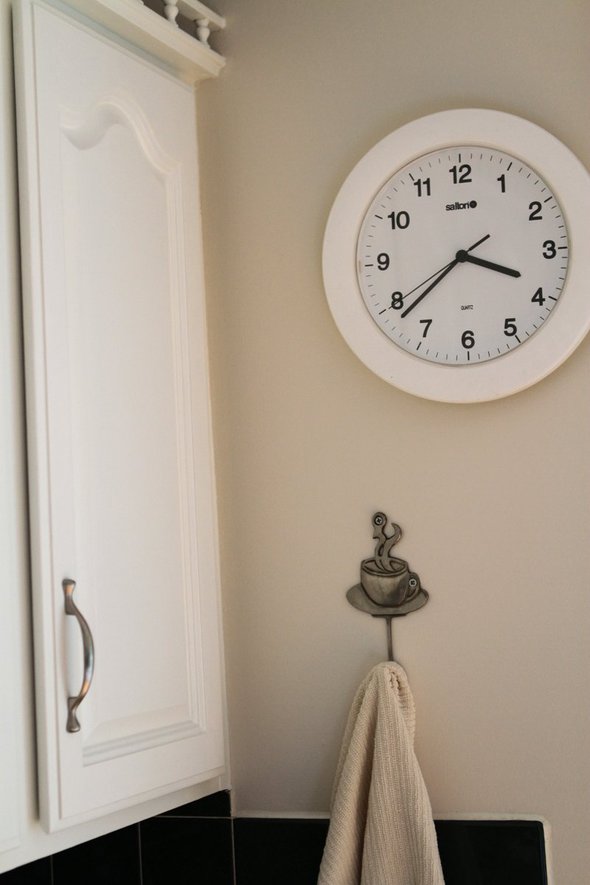 I'm super-duper happy to have my kitchen back together and super happy to have the painting supplies and shop vac and drill and sander out of there.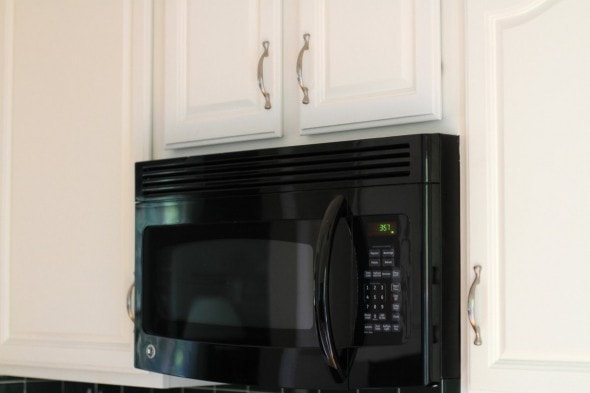 It's pretty awful to have all of your kitchen stuff not in the kitchen.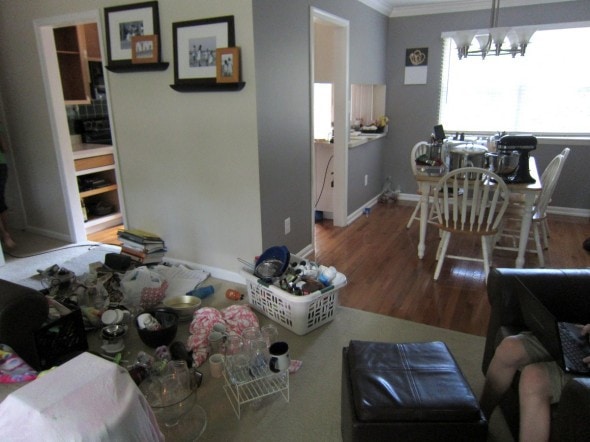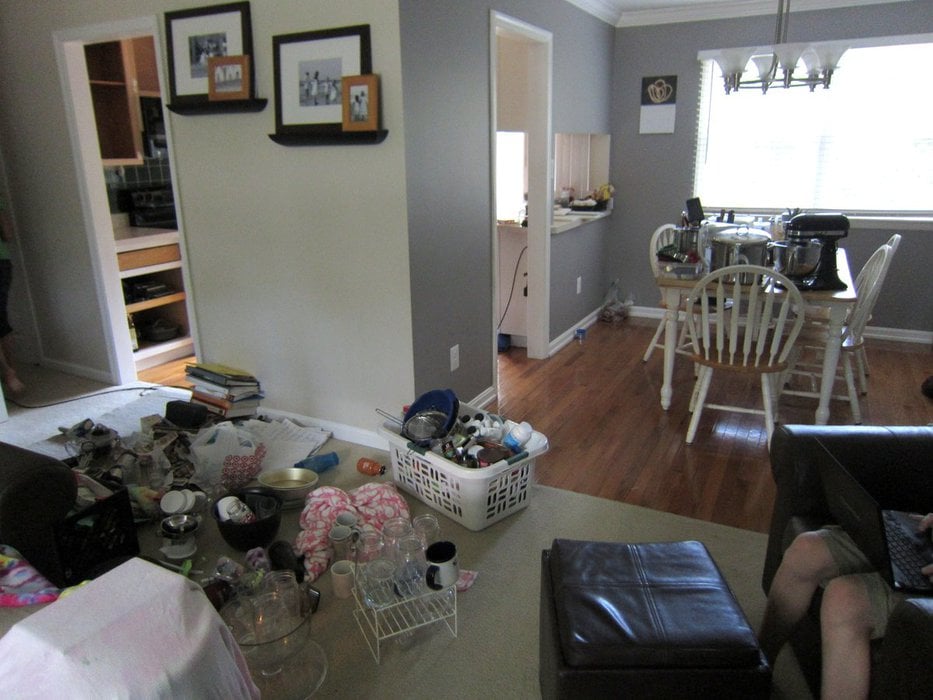 And I am very much NOT a fan of the no-doors look. Maybe that works for people who have more beautiful stuff than I do, but in my kitchen, it was a super cluttery look. 😉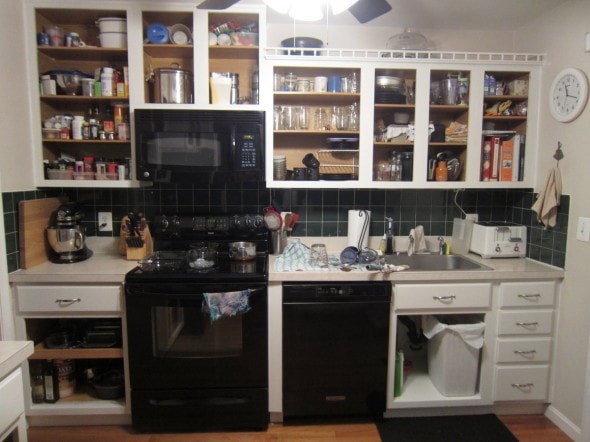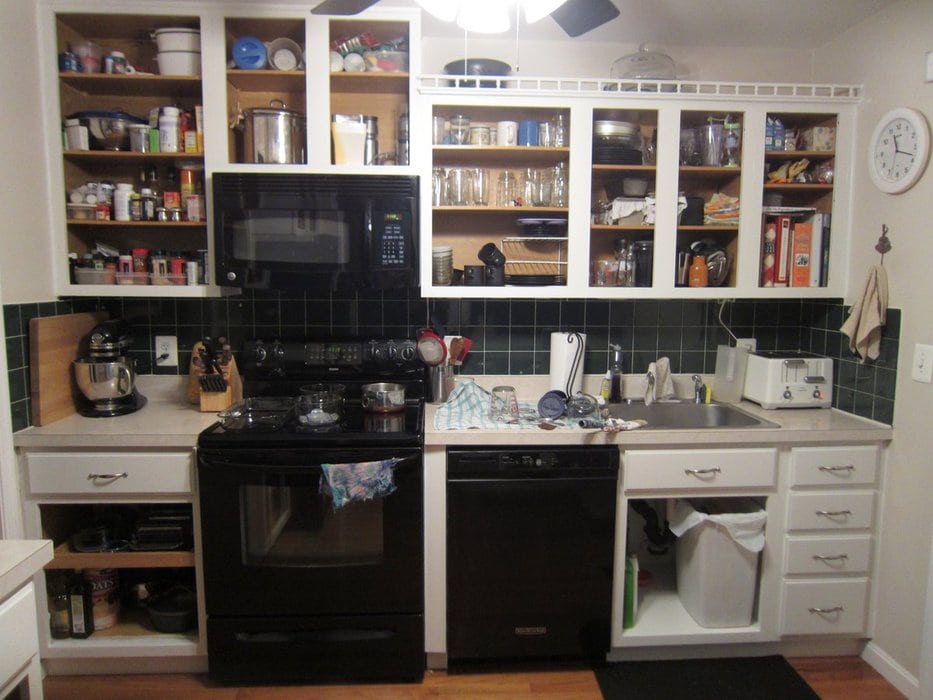 So, yeah. I'm a happy girl.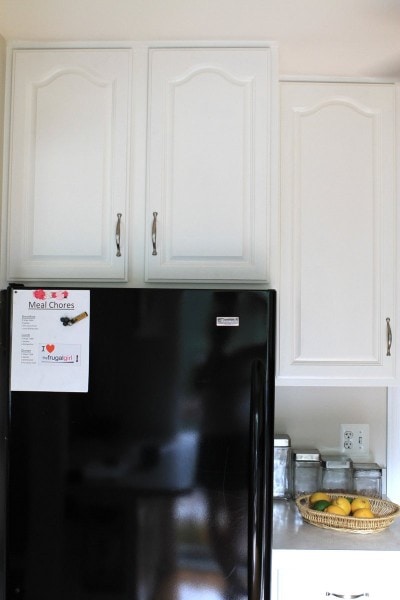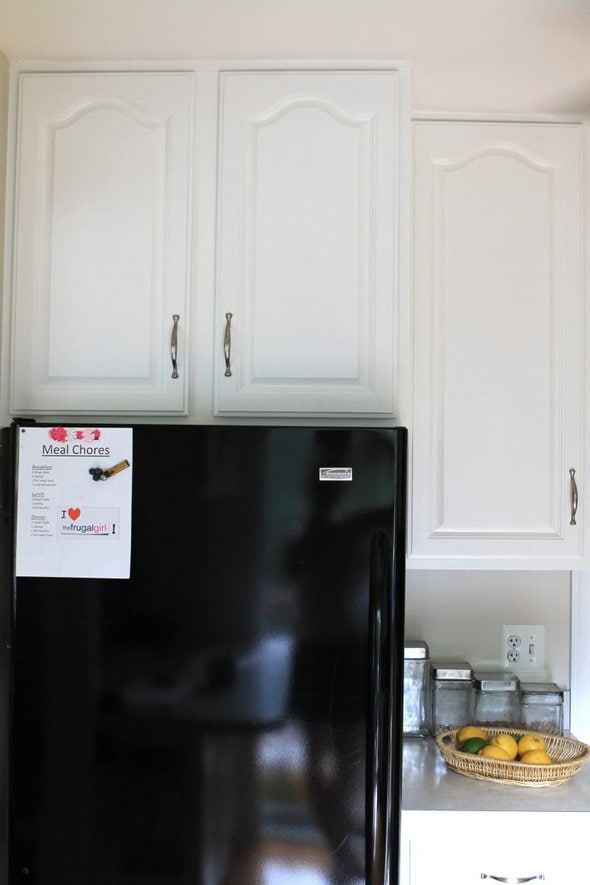 Alrighty. Here begin the comparison photos.
You've seen these two photos before, but I'm including them anyway.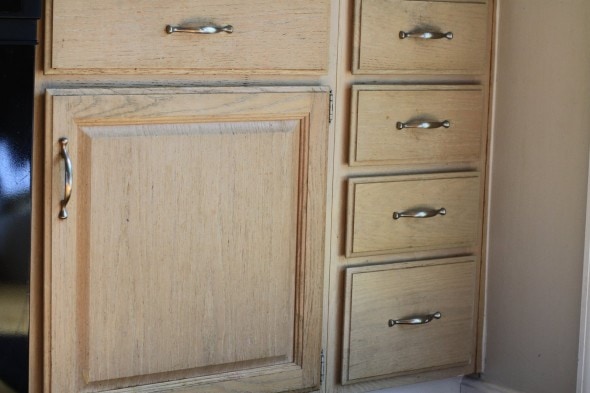 Oh, yeah. Much better.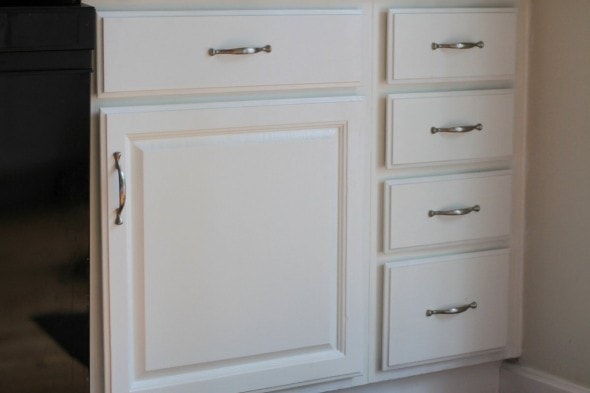 This cabinet was very used and abused, so it's lovely to have it refinished. When we reinstalled the door, we realized that it would make WAY more sense to have it open the opposite way, so we flipped the door over and drilled holes for the hinges on the other side of the cabinet. This meant the handle had to be relocated and the old handle holes had to be filled, but that was no big deal.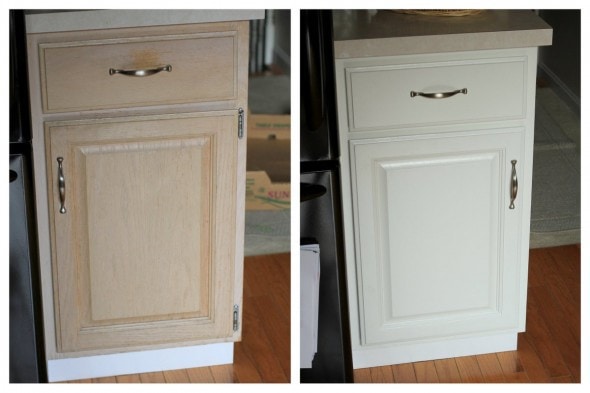 The drawer on the left had some gouges in it, and now they're gone. Yay!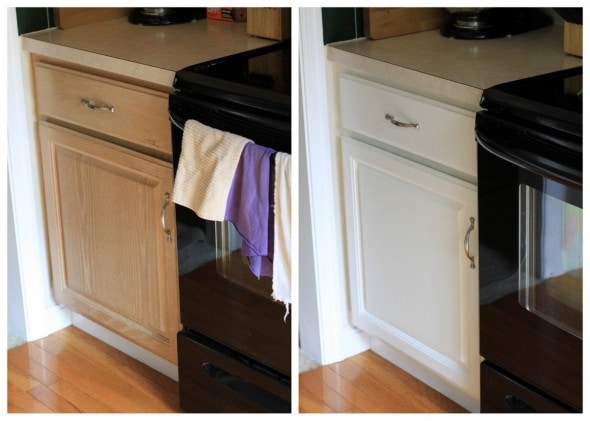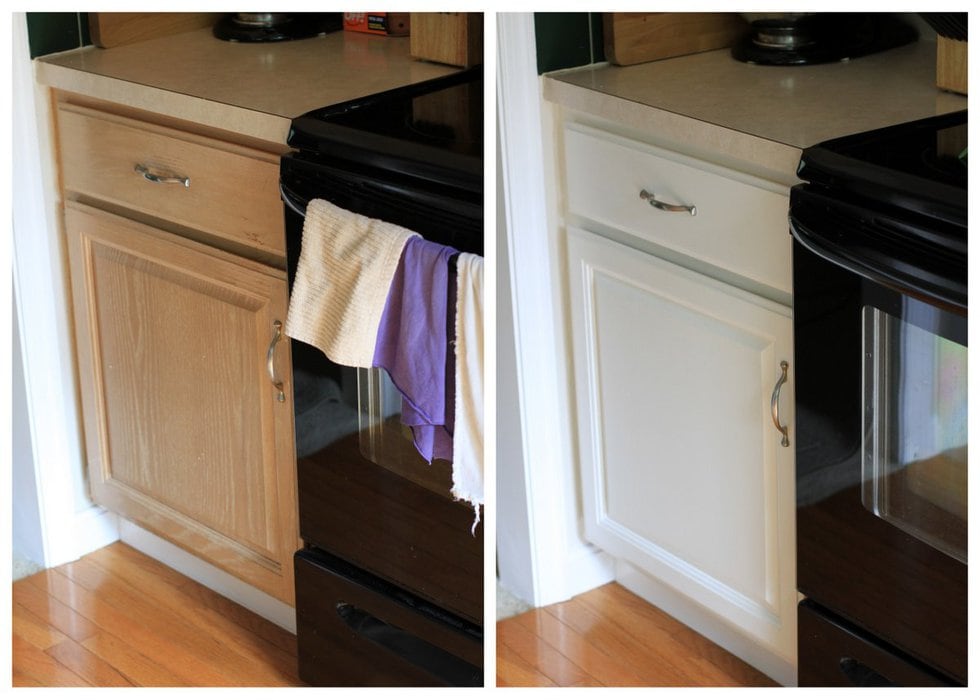 The three under my biggest counter were in pretty decent shape.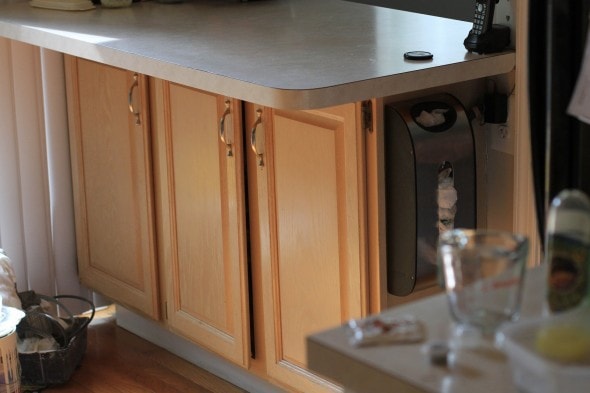 But they still look better in white. 😉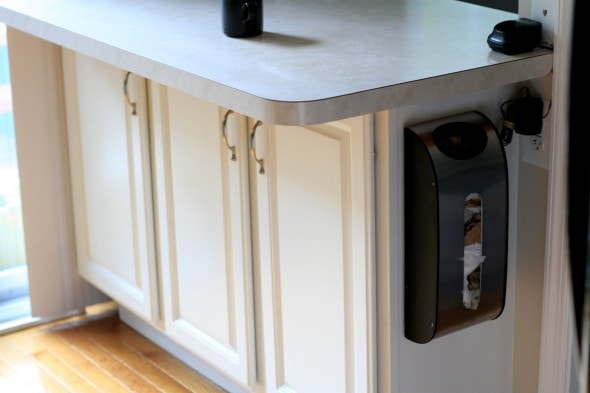 Here you can see the fake wood laminated cabinet sides, which I was a little nervous about painting.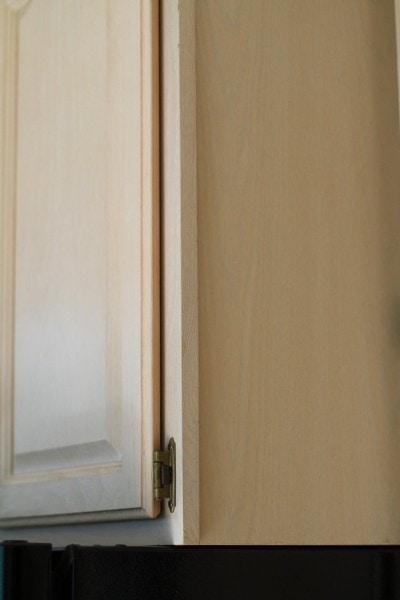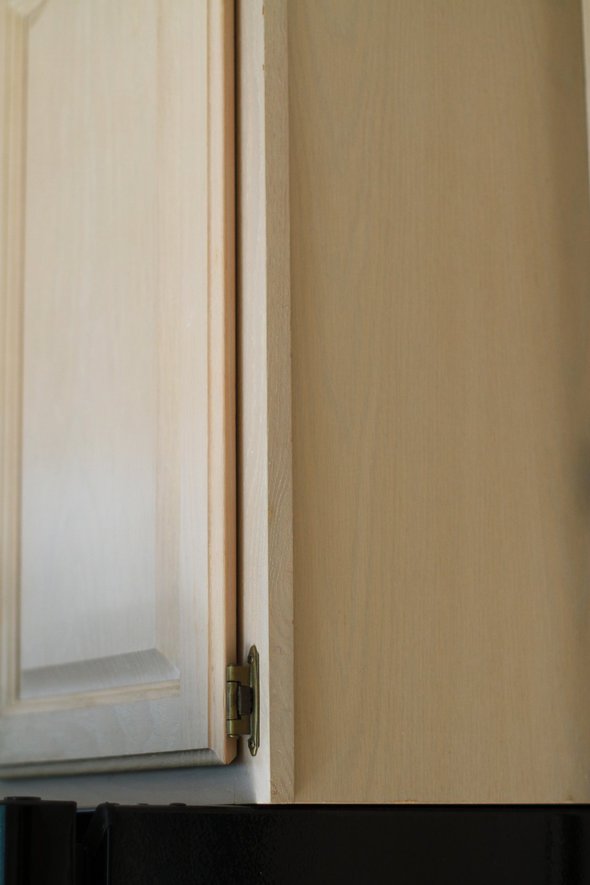 But I sanded them lightly, primed them, and painted them, and they look great. SO much better than fake wood.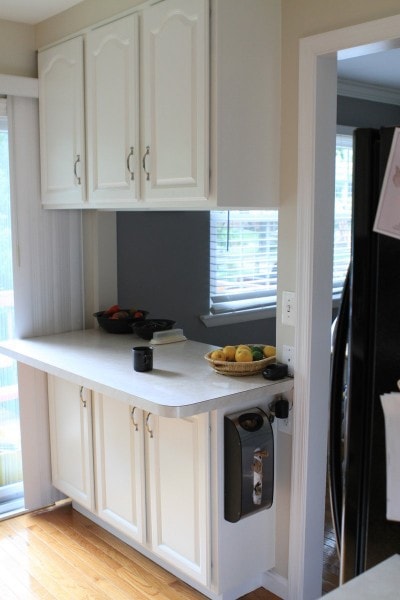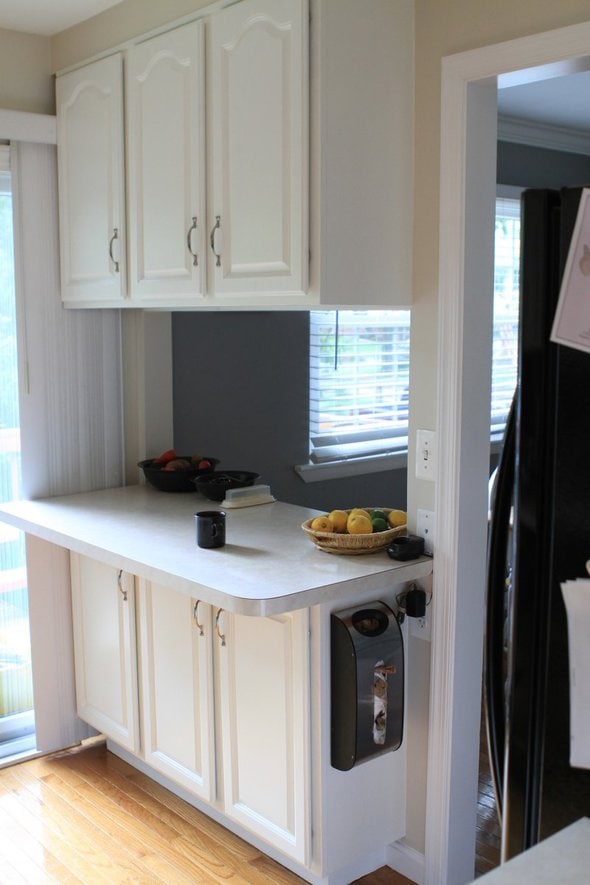 I also realized in the midst of the process that I'd have to paint the fake wood undersides of the cabinets too, since they're quite visible when you sit at the dining room table.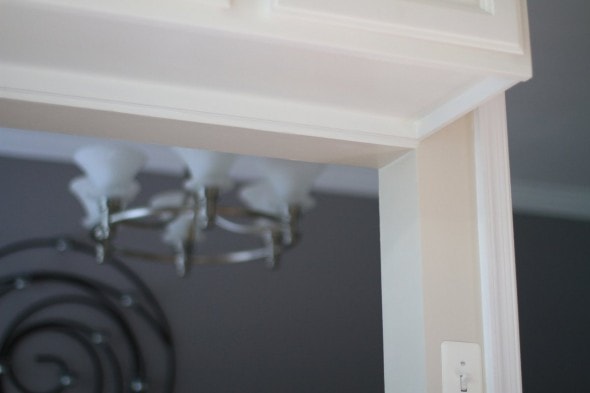 They look so much less offensive in white. Having all the fake wood painted really makes my cabinets look like they're much higher quality now. Love that.
Here's a before and after of the main wall of cabinets. Both photos were taken with my point and shoot because my SLR lenses aren't wide enough to get the whole space.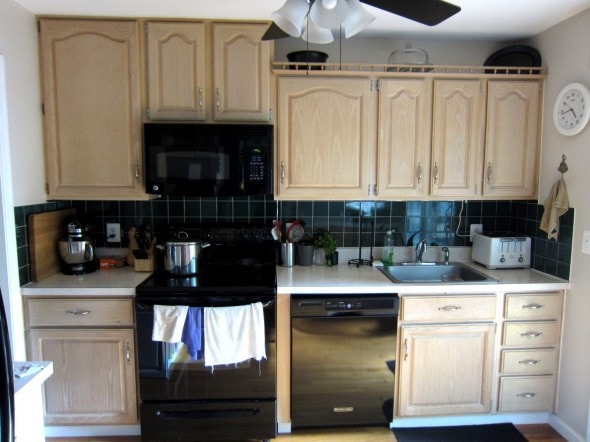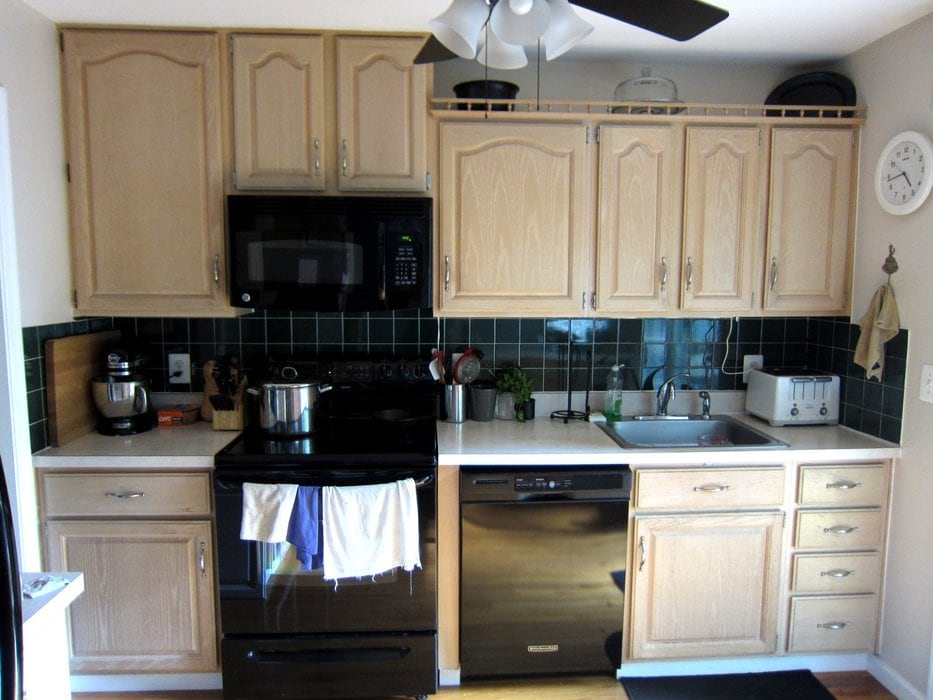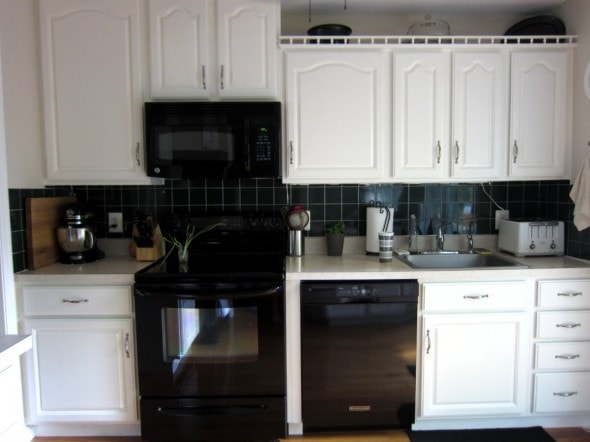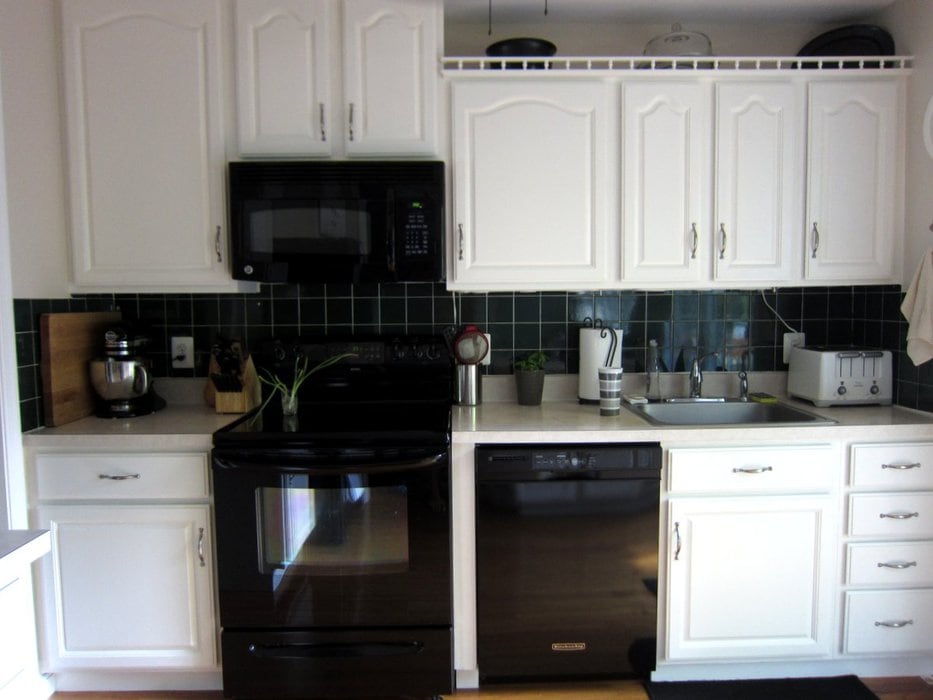 I was pretty sure that painting the little trim piece about the cabinets was going to kill me. I did discover that a small watercolor-ish paint brush works GREAT for such tiny spindles.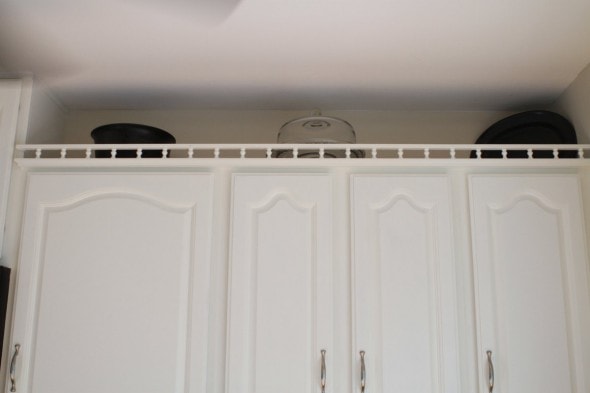 And here's another side: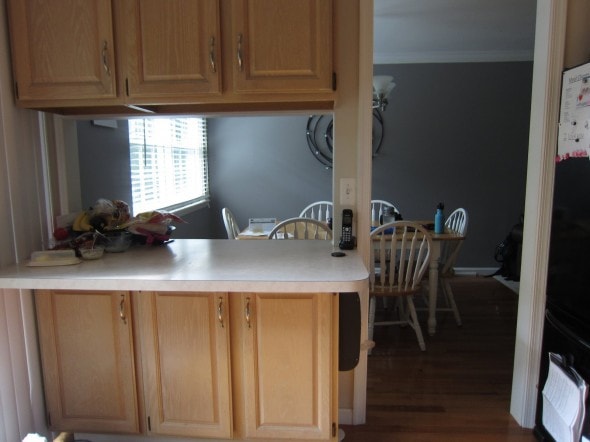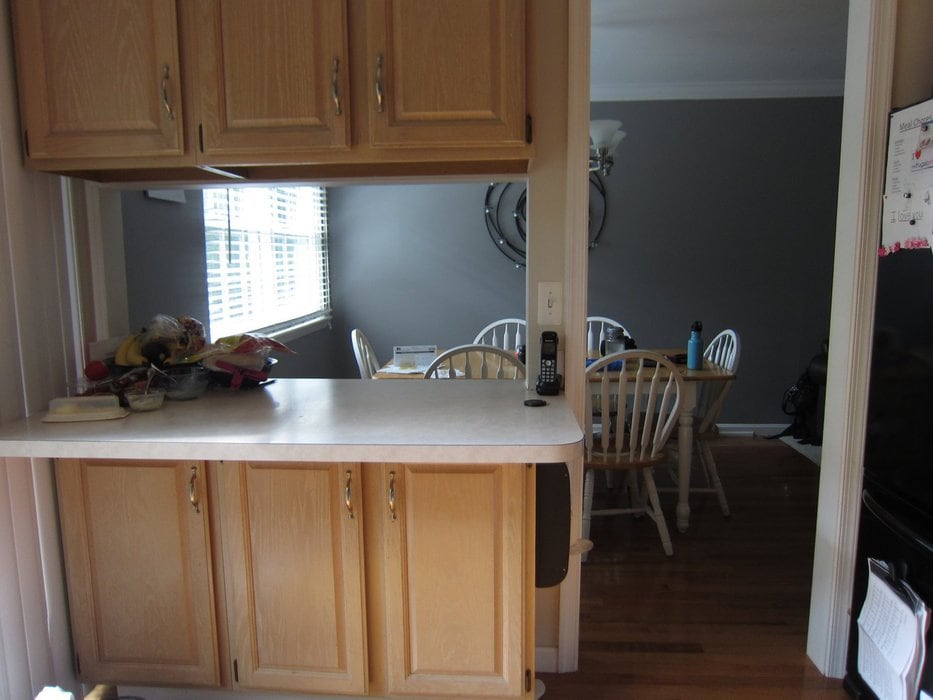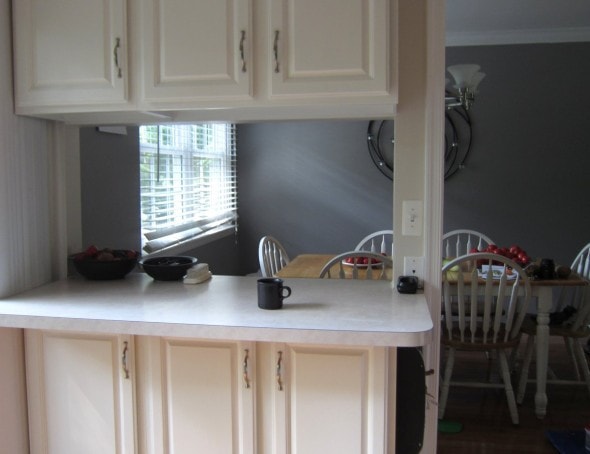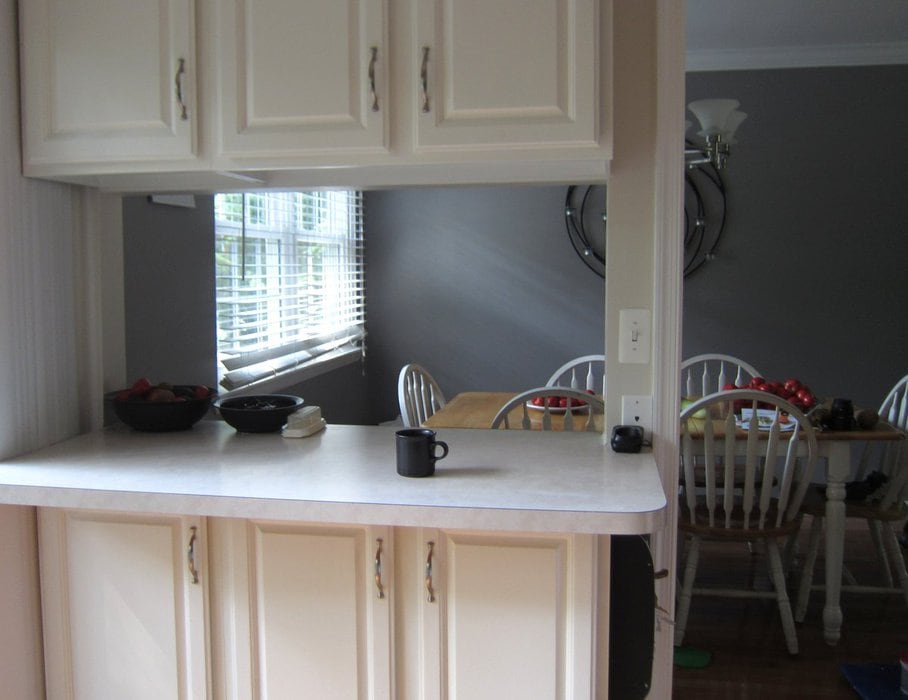 And the last side.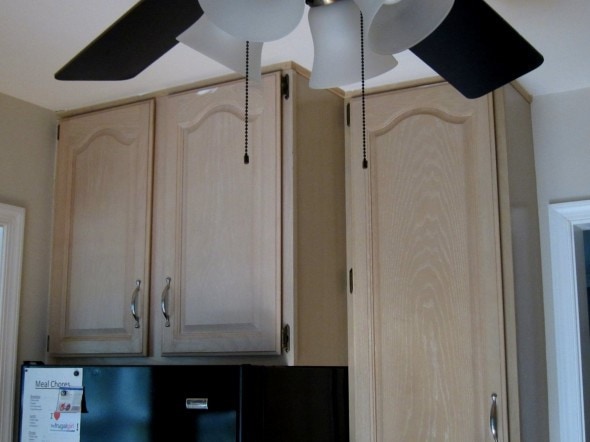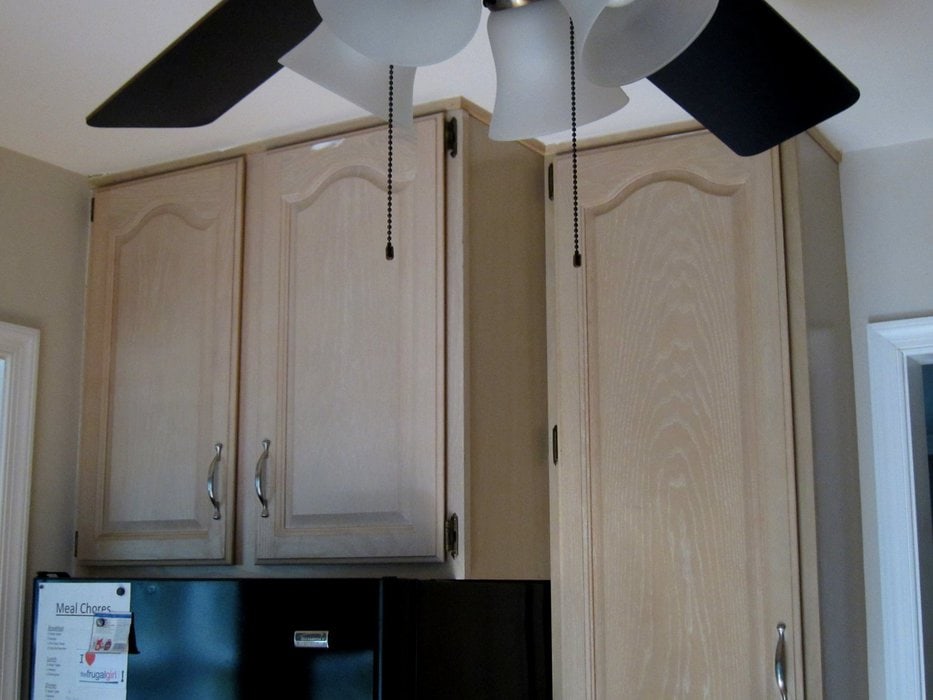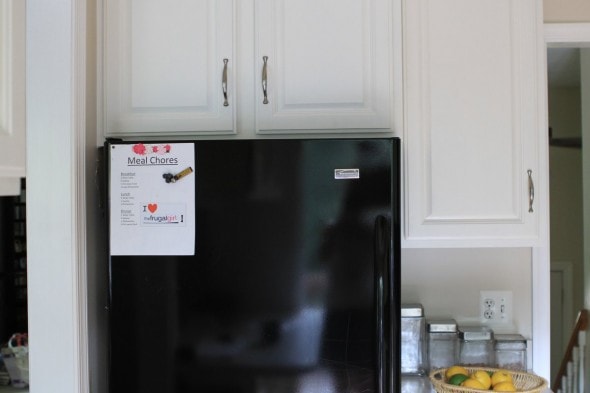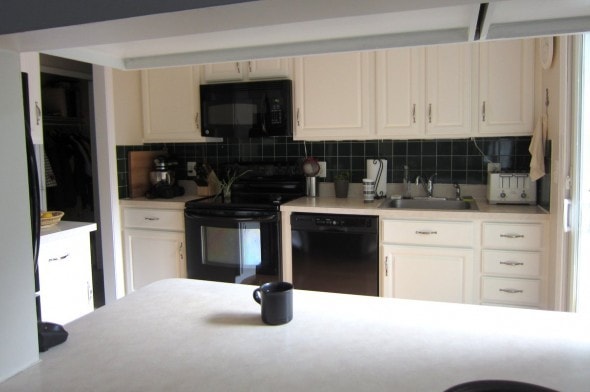 Remember the one cabinet I decided to paint inside?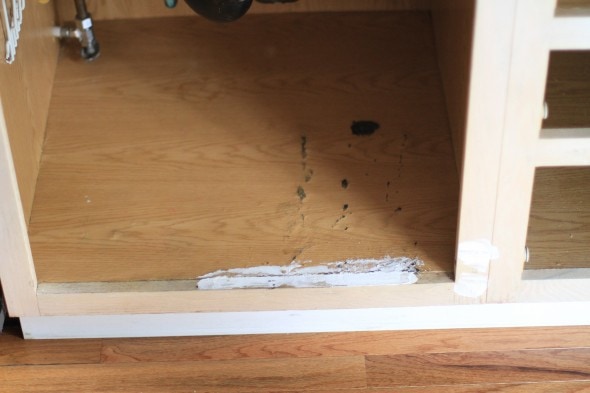 And here's what it looks like now. I'm considering putting a coat of poly on the floor area, since the trash can gets slid in and out a lot. Regardless, this is WAY better than what it looked like before!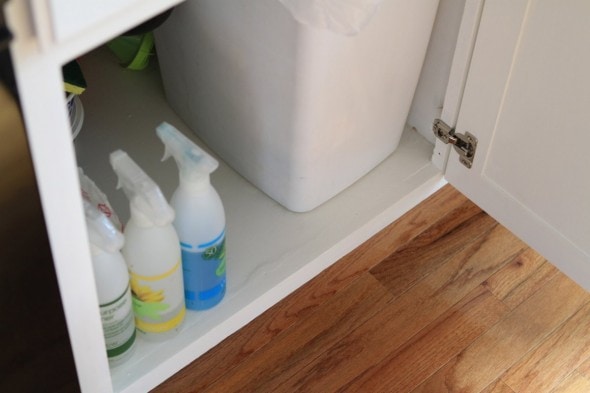 The rest of the cabinet innards are unpainted. It might be nice to have them painted, but that was WAY more work than I had energy or time for.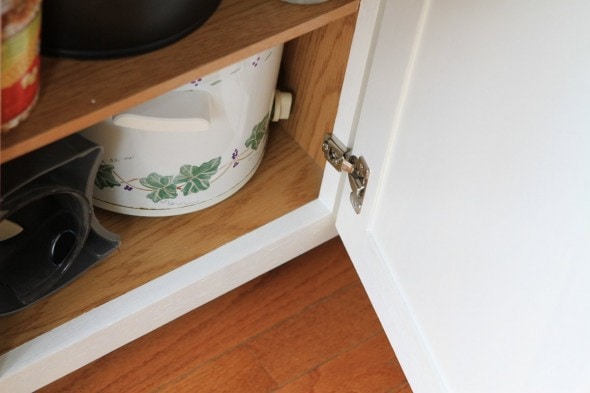 Once the cabinets were done, I noticed how dingy my moldings had become, so I painted all of the trim under the cabinets, around the doorways, and against the walls. It's really lovely to have fresh white trim again.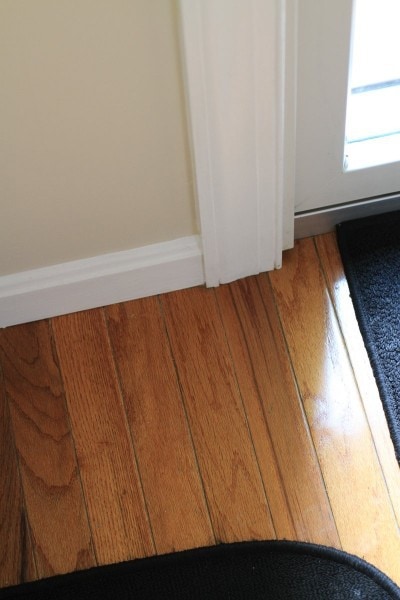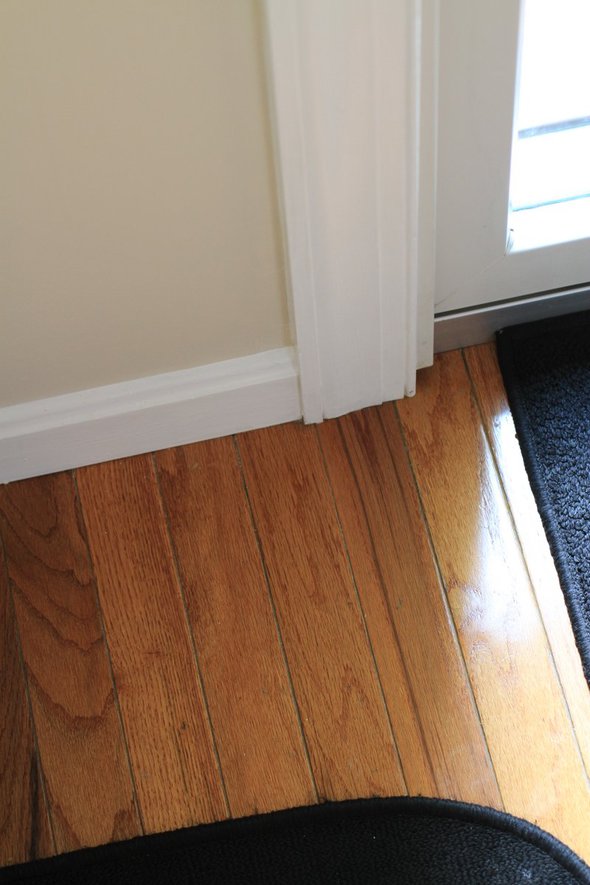 Ok. That's probably quite enough photos for one post.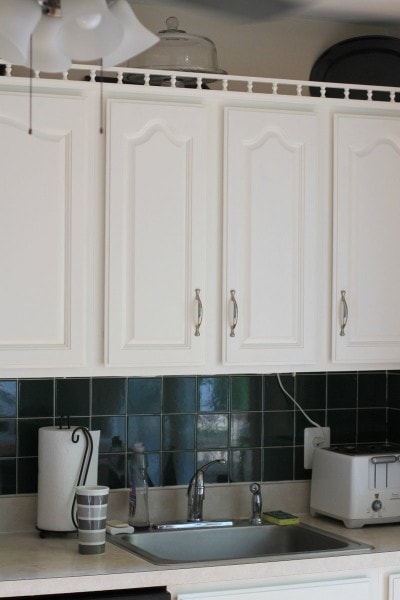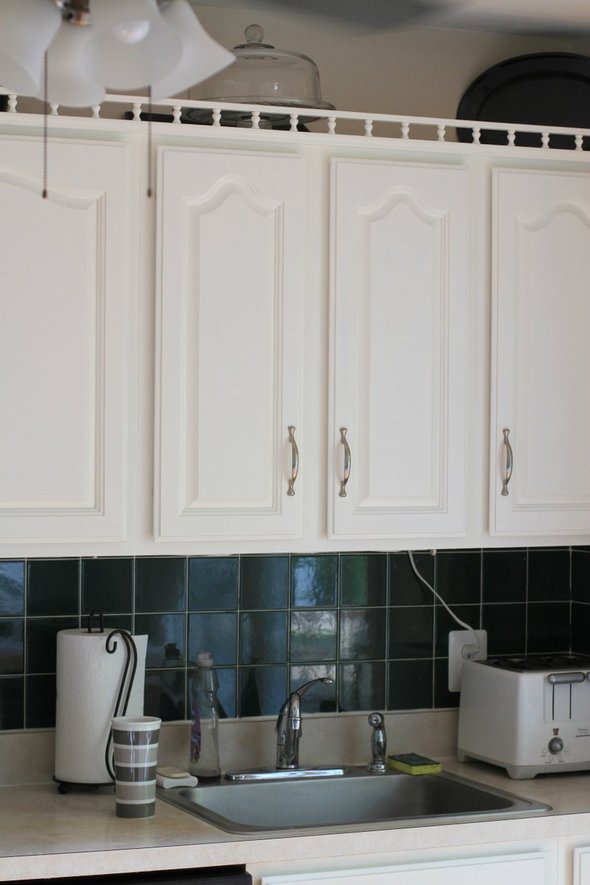 We're eventually planning to replace the old countertops and backsplash, but we've got to save up some money before we take that on. And in the meantime, I think the new cabinets make the countertops and backsplash look a little better.
A lot of you have wondered about the method I used, and you'll be happy to know I've got a step-by-step tutorial posted.