In the comments on yesterday's post, readers were discussing the rise in grocery prices, and Jennifer had a good idea:
Kristen, it seems we are all hurting from rising grocery prices, so if you ever need an easy reader-led day, how about a best frugal recipe post? It will give us all new and inexpensive ideas on how to eat cheaper, but still eat. I have one that the ingredients are few – 4 required or 5 to kick it up a notch and 2 of them are salt and pepper!!
I think this is a lovely idea.
Of course, the highest food priority is always: Eat at home.
You can practically eat lobster tails at home for the cost of fast food, so if you are currently eating a lot of takeout, then your first order of business is to eat at home.
And since learning to switch from takeout to eating at home is challenging at first, I wouldn't stress too much about making sure all your homemade meals are super cheap.
(Don't let the perfect be the enemy of the good and all that.)
But if you are already good at cooking at home, and you want to level up by choosing more frugal recipes, then hopefully this post will be helpful for you!
I'm going to share a few ideas/links of my own, and then the comments are all yours.
Chicken Broth
I know chicken broth is not specifically a meal, but hear me out: it's one of my favorite super-frugal ingredients, it's got a variety of nutrients, it's made basically from trash, and it can be used in so many different recipes.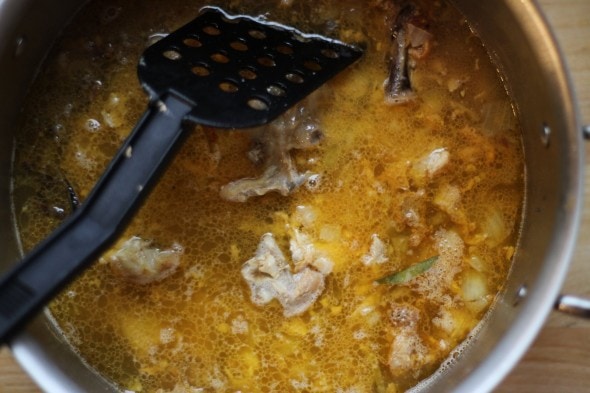 Here's how I make chicken broth that both looks and tastes delicious.
I use it to make chicken noodle soup.
I use it in my chicken and biscuits.
I use it in this sausage and orzo dish.
I use it in this ramen noodle bowl recipe.
And many, many more.
Main dish green salad + homemade bread
A green salad topped with some type of protein makes a healthy, inexpensive main dish.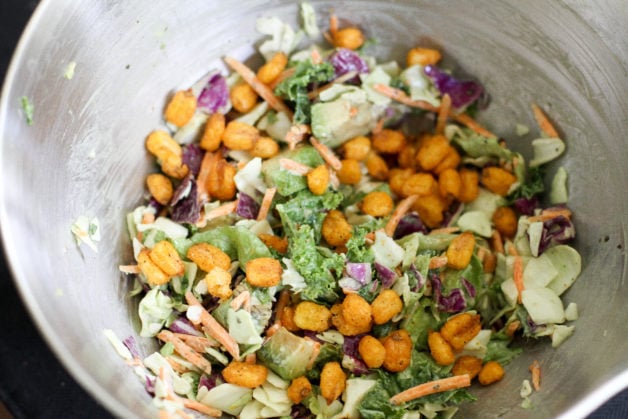 Salads are really flexible; you can use whatever greens are cheap, you can add whatever veggies are cheap, you can use up odds and ends from the fridge, and you can use a variety of proteins (hard-boiled eggs, beans, cheese, meats, nuts, seeds).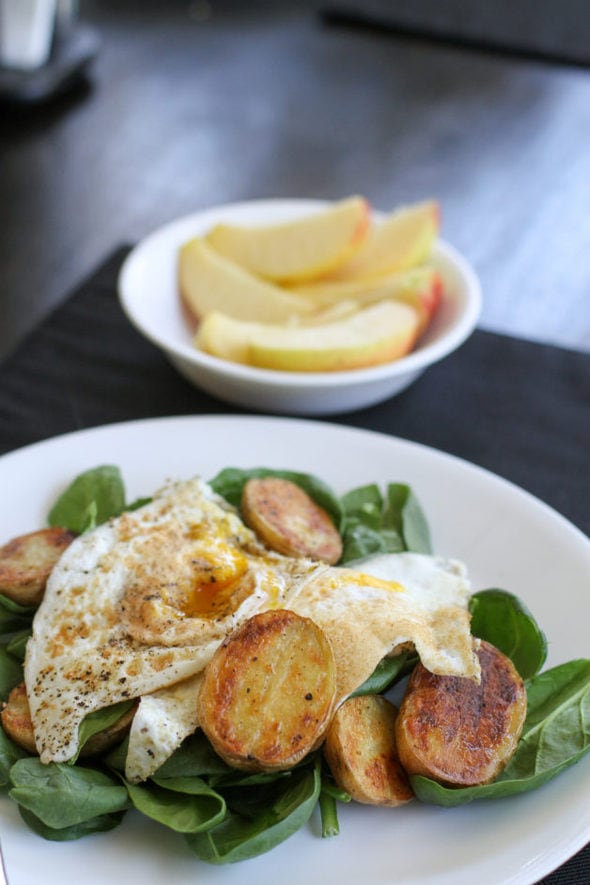 A loaf of homemade bread on the side makes it feel indulgent, and homemade bread is seriously, seriously cheap.
I know not everyone is an experienced baker, so here are some bread ideas that are good for beginners:
And if you are a little bit experienced, you really should try these two: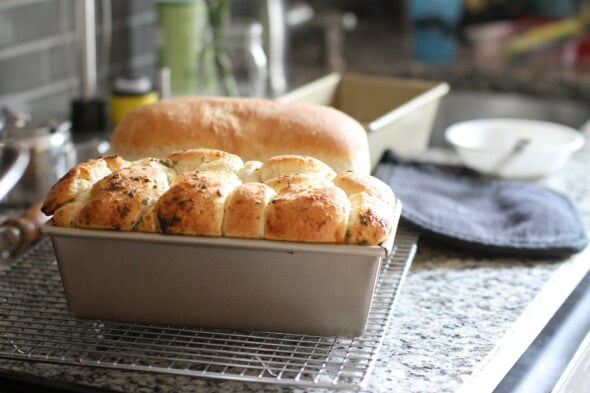 If you can't eat grains, of course, my bread-as-a-luxurious-side idea won't work. But then again, if you don't eat grains, you are probably already good at making non-grain-based did dishes. 😉
Alrighty! What's your top frugal recipe?
Note: The meal where it's usually hardest to cut costs is dinner, so if you can, submit a dinner recipe idea.
But if you have a really good one for another meal or for a snack and you'd rather do that, then go ahead. 🙂
You can type the ingredients in your comment, or you can share a link to an online version of your recipe.