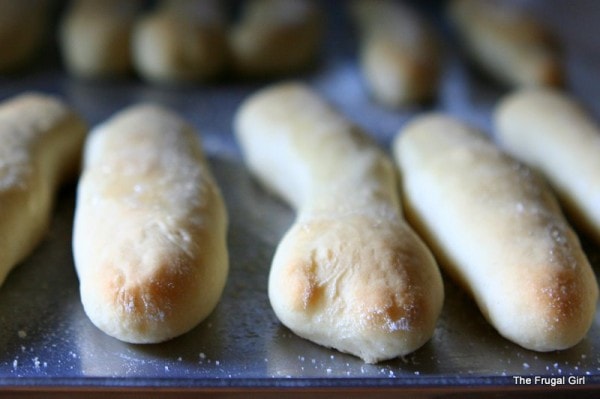 These breadsticks are very high up on my kids' list of favorite breads. The recipe makes 16, and when all six of us are here for dinner, there are usually none left.
I often serve these with a pot of soup, but they can go with any number of main dishes. If you like, you can sub something else for the garlic salt, or you can just top them with butter. If you're anti-butter, another option is to brush the tops of them with a beaten egg white before baking…that will give them a glossy sheen.
A handy thing about this recipe is that you can make the dough a day ahead and put it in the fridge overnight.
Then the next day all you have to do is shape the breadsticks, let them rise, and bake them. You don't have to do things that way, though…I often make the dough the same day we want to eat the breadsticks.
Like most of the yeast recipes I post, this one starts with the dry ingredients being combined in the mixer bowl.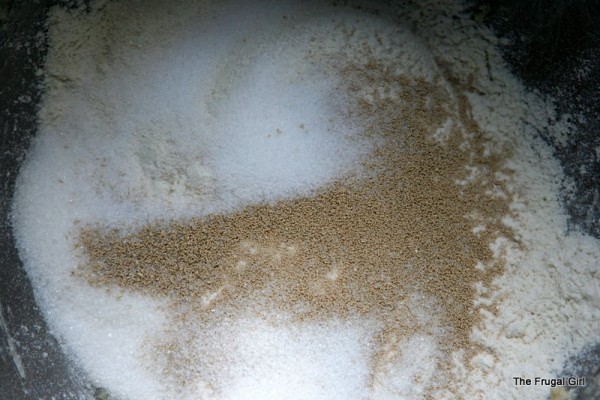 After you add warm water, oil, and an egg yolk (I was out of eggs, so my dough has no egg yolk!), you'll have a very soupy mixture.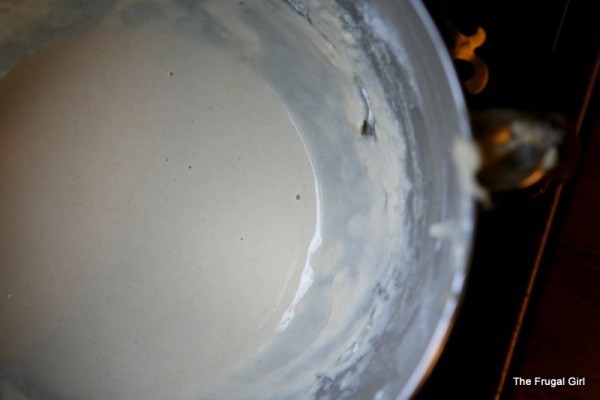 A little mixing and some flour take care of that, though.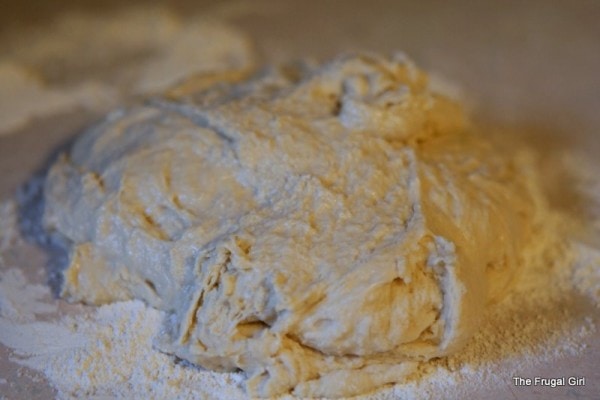 (can you tell it got cloudy and I lost my natural light??)
Here's the dough after it's been kneaded and before it goes into the fridge.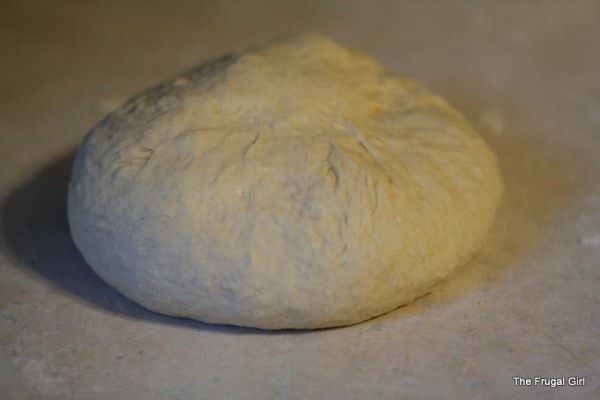 I made my dough on Monday so that it would be ready on Tuesday, a busy day (I teach all my piano students on Tuesdays).
If you let the dough rise in the fridge, you can leave in there anywhere from 4 hours to overnight. If you choose to let it rise outside of the fridge, you'll want to give it about an hour.
If you've refrigerated your dough, you'll want to let it sit out on the counter for 15-30 minutes before trying to shape it. Cold dough is a little hard to work with.
Anyways.
Once your dough is risen and ready, you'll divide it into 16 pieces.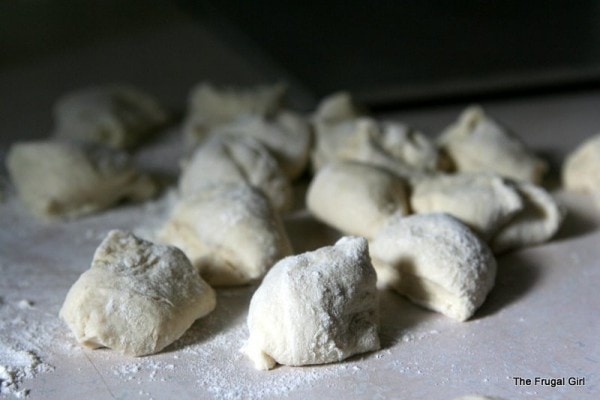 Each of these pieces will make a breadstick, about 6-8 inches long.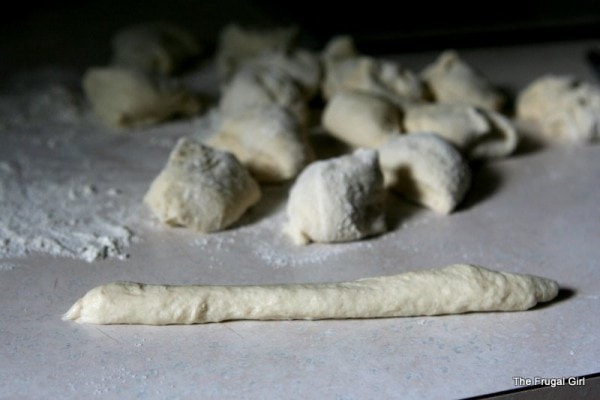 Place the breadsticks onto a greased baking sheet and let them rise until doubled. This will take about 30-45 minutes, depending on how cold your house is and how cold your dough was. If you like more dense breadsticks, go for a short rising time, but if you like softer, puffier breadsticks, let them rise longer.
Bake at 375 for 10-15 minutes, or until lightly browned. If you like your breadsticks a little more golden, put the baking sheet on a high oven rack for the last five minutes or so.
While the breadsticks are hot, brush them with melted butter (or you can do like I do and run a stick of butter over the tops!) and sprinkle with garlic salt.
You really should serve them while they're warm.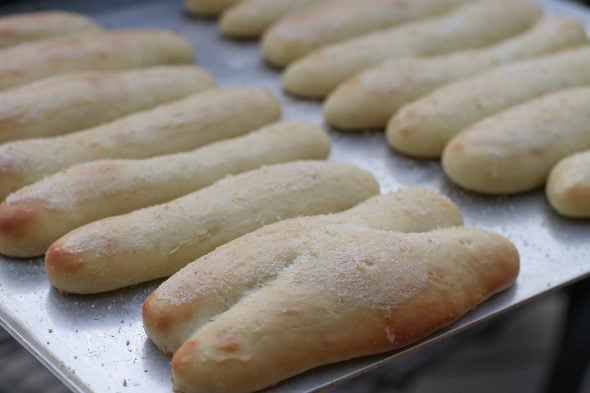 They're not terrible when they're cold…they're just not quite as fabulous then. 😉
Garlic Breadsticks
2 to 2 1/4 cups all purpose flour
1 package active dry yeast (2 1/4 teaspoons)
1 tablespoon sugar or honey
1 1/2 teaspoons salt
3/4 cup warm water
2 tablespoons vegetable oil (your choice)
1 egg yolk
butter and garlic salt for topping
In a large mixer bowl, combine 1 cup flour, yeast, sugar and salt. Combine water, oil, and egg yolk, and add to dry mixture. Mix until combined, then beat on high speed 3 minutes. Stir in enough remaining flour to make a soft dough.
Turn out onto a floured surface and knead until smooth and elastic, about 5 minutes. Shape into a ball and place in bowl. Cover and let rise for one hour, or refrigerate 3-4 hours or overnight.
Turn risen dough out onto lightly floured surface and divide into 16 pieces. Roll each piece into a breadstick about 6-8 inches long and place on greased baking sheet.
Cover with a wet tea towel and let rise 30-45 minutes. Bake in a preheated 375 degree oven for 10-15 minutes, or until lightly browned. Brush with melted butter and sprinkle with garlic salt. Serve warm.
Save