This post contains affiliate links.
This dish is from my 52 New Recipes project, and I've made it several times since.
Which is a very good sign that it's a keeper.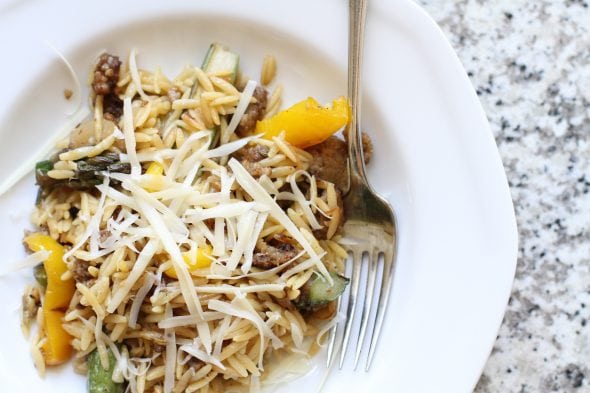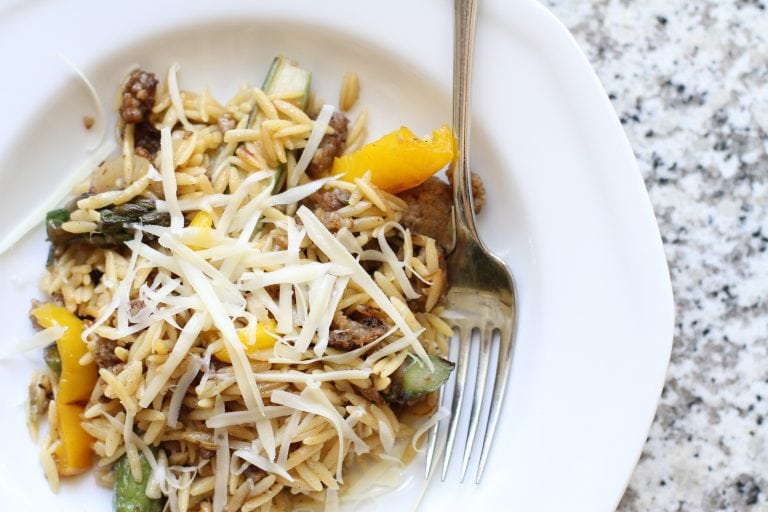 Not only is it tasty, it's also a quick one-dish meal (the cooking time is less than 20 minutes!)
Another vote in its favor: it uses chicken broth, which is 1) super healthy and 2) pretty much always in my freezer.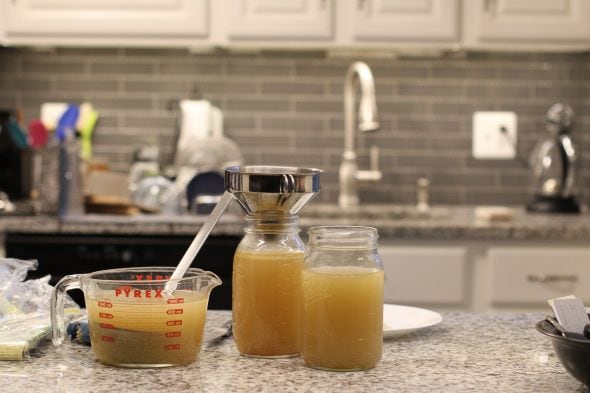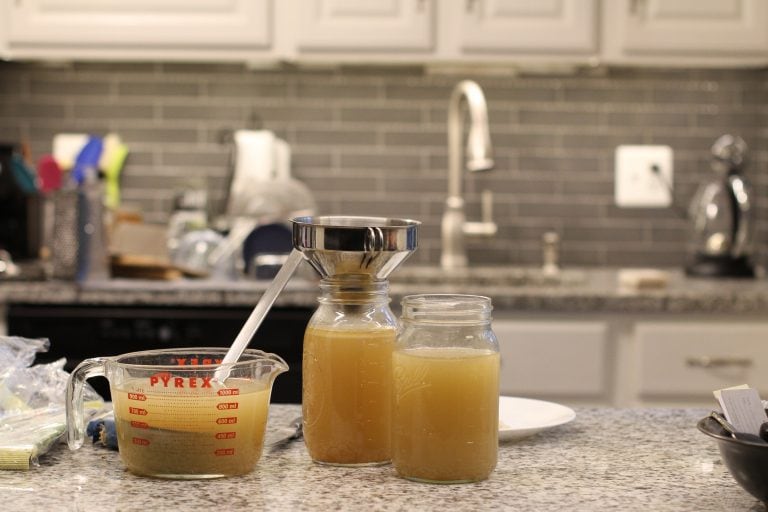 (Here's how I make my homemade chicken broth.)
The original recipe called for broccoli rabe, but I've never had that on hand. So, I've always used chopped asparagus instead.
Also, I've never used the Peppadew peppers the recipe calls for, since most of my family dislikes hot stuff.
<disenchanted sigh>
I do sometimes throw in some red or yellow bell peppers for some color, but of course, that adds zero spice.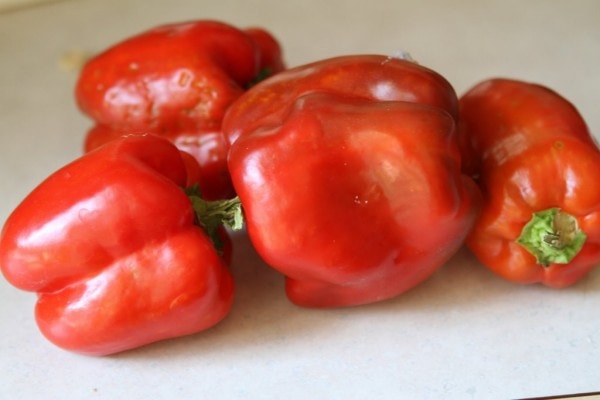 Oh, and, I use cheap cooking wine because I never have wine sitting around the house. Also because I am frugal.
I know that cooking wine is legitimately terrible, but I guess the Family FG has underdeveloped palates. 😉
On the other hand, I do use an actual block of Parmesan cheese instead of the powdery stuff. So, you know, it all balances out.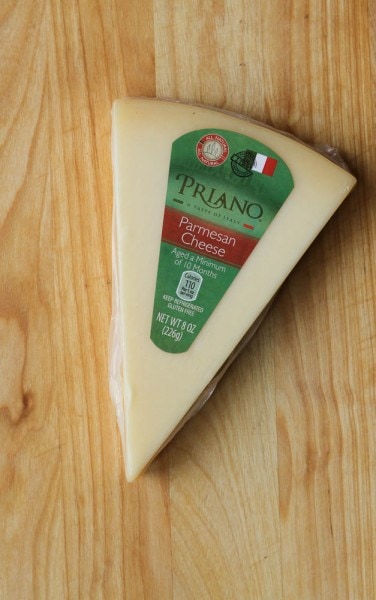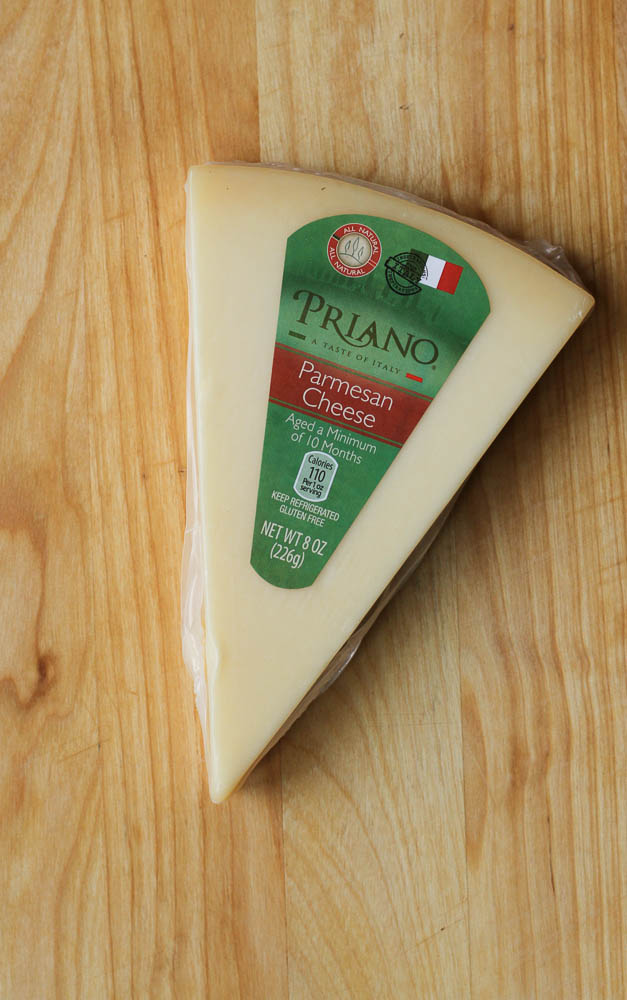 (Aldi wooed me into the world of Parmesan cheese wedges by offering them at super affordable prices. So now my frugal self can use fancy cheese.)
The Parmesan melts beautifully when tossed with the hot orzo, and it gives the dish a more saucy consistency than it would have otherwise. Definitely don't skip it!
Orzo with Sausage and Broccoli
Printable Orzo with Sausage and Broccoli Rabe
serves 4
2 tablespoons extra-virgin olive oil
8 ounces broccoli rabe or asparagus, trimmed and cut into 1 1/2-inch pieces
¼ teaspoon salt
4 garlic cloves, sliced thin
1 pound sweet Italian sausage, cut into 1-inch pieces
2 ¼ cups chicken broth
1 ¼ cups orzo
¼ cup dry white wine
½ cup thinly sliced jarred hot Peppadew peppers
â…" cup grated Parmesan cheese
Heat a tablespoon of the oil in a large non-stick or cast iron skillet until it shimmers. Add the broccoli rabe or asparagus, and salt and cook, stirring occasionally, for 2 minutes (broccoli rabe) or 4 minutes (asparagus).
Add half of the garlic, and cook for a few minutes more, or until the vegetables are tender. Transfer the veggies to a plate, tent with foil (I actually never do that!), and set aside.
Add remaining tablespoon of oil to pan and heat until it shimmers. Add sausage, and cook until browned; add remaining garlic and cook for about 30 seconds.
Stir in broth, orzo, and white wine, and heat to boiling. Reduce heat to medium, cover, and cook for 8-10 minutes, or until orzo is al dente and most of the liquid has been absorbed.
Sprinkle broccoli rabe or asparagus, Peppadews (if using), and Parmesan cheese over top, and gently mix to combine.
Top servings with extra grated Parmesan if you want (more Parmesan is always fabulous, dear friends.)
Recipe is from a Cook's Country magazine, which is SO my favorite cooking magazine. It almost never fails to give me a good, solid main dish recipe in each issue, which is exactly the cooking help I need most. Go subscribe!
(I am not affiliated with Cook's Country and I'm not sponsored to recommend their magazine. I just find it to be really helpful.)