What I Spent
First, would you like to see a few kitten pictures? Sonia came with me to do the cat shift this week, and there was this teeny tuxedo kitten that was unbearably cute.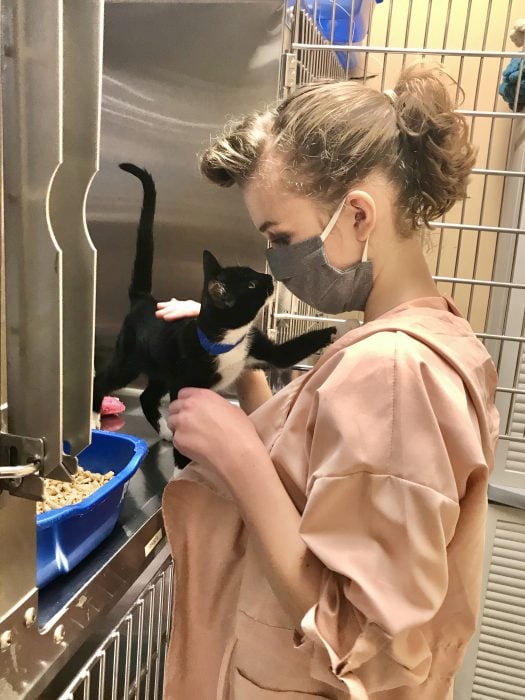 Seriously!
Also, look at the pink nose on the cat in the photo below. SO CUTE.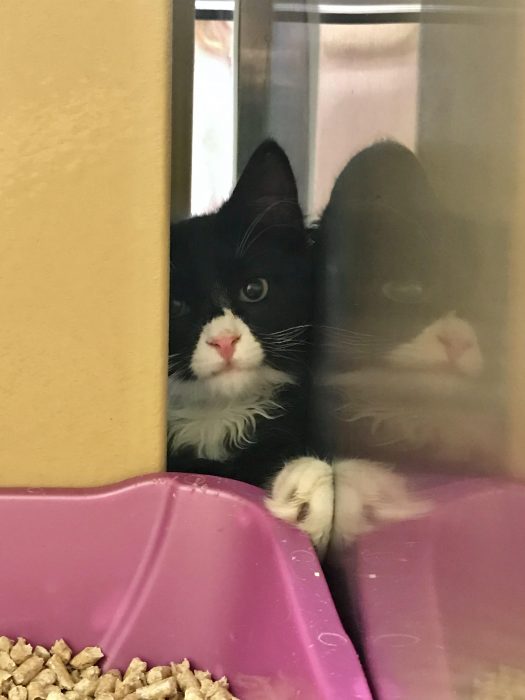 I spent $130 at Aldi and then we spent $25 on takeout.
So, $155 for the week!
September Grocery Spending
Week 1: $99
Week 2: $155
What We Ate
Saturday
Mr. FG and I got subs together; Sonia ate a chicken sausage on a bun and Zoe and Lisey ate mac n cheese.
Last week a reader asked if our kids are upset when we have a date night meal together; the answer is no. They've been used to this because even when they were pretty young, we did takeout date nights at home.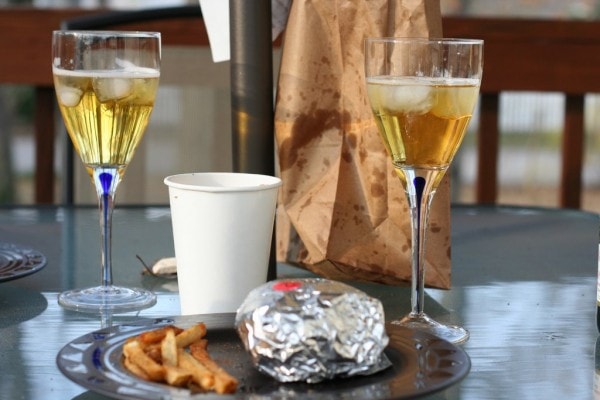 Sunday
I made a spaghetti pie from the ATK Quick Family Cookbook*, and it was fine except that next time, I'd honestly just serve it hot from the pot rather than baking it in a pie pan.
That seemed like sort of an unnecessary step.
*Cookbook is out of print. Used copies on Amazon are just a few dollars. Ebay has copies as well, but they are a little more expensive.
Monday
I made hamburgers and hot dogs, which we ate with garlic potato chips and watermelon.
Tuesday
I had an afternoon appointment followed by a 6:00 pm meeting, and I did not plan very well for that.
Lisey was studying with a friend, and I wasn't hungry before the meeting, so Mr. FG, Sonia, and Zoe got Chick Fil A.
Incidentally, someone once was upset with me for giving "free advertising" to Chick Fil A by mentioning them in my WIS, WWA posts.
This was funny to me because every Chick Fil A I have ever seen has business out the wazoo. I highly doubt they need me to advertise for them.
And if we get takeout from CFA, I'm not sure what I'm supposed to do…be more vague?
"We got chicken nuggets from a place that shall not be named."
Anyway. Three of us ate Chick Fil A on Tuesday of this week.
And that is that!
Wednesday
I grilled some pork tenderloins and tried a Spanish potatoes recipe from Cook's Illustrated (sliced potatoes cooked in a pan like scalloped potatoes, but the sauce is oil and white wine.)
The potato recipe caught my eye because it had no dairy; it was pretty good, but obviously not as good as scalloped potatoes.
Thursday
I made panini with leftover pork and some ciabatta rolls from Aldi, and we had broccoli on the side.
Friday
Since it's not blazing hot anymore, I think I'll make pizza for the first time in a long while.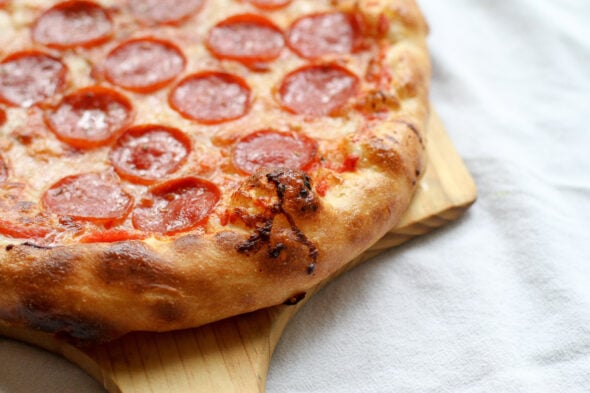 And here's why your homemade pizza might be terrible.
(Also in that post: how to fix terrible pizza!)
What did you eat for dinner this week?