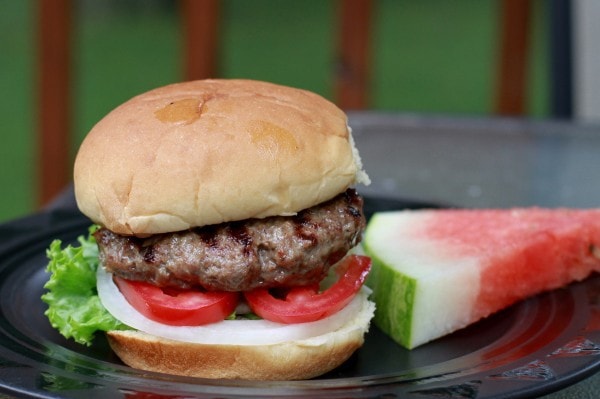 (note: this post contains some pictures of raw hamburger, so if that sort of thing squicks you out, you should probably stop right here.)
I put this meal on my menu plan so regularly, I thought it might be nice to actually have the recipe on my blog so that I can link to it.
I found this recipe on Cook's Illustrated's website (the only site I pay for…it's sooo worth it. Lurvity-lurve Cook's, I do!) a number of years ago, and I've been faithfully using it ever since.
Cook's developed the recipe to turn out burgers that remain juicy even when they're well done. Since none of us here at Chez Frugal Girl are big fans of rare burgers, this is perfect for us.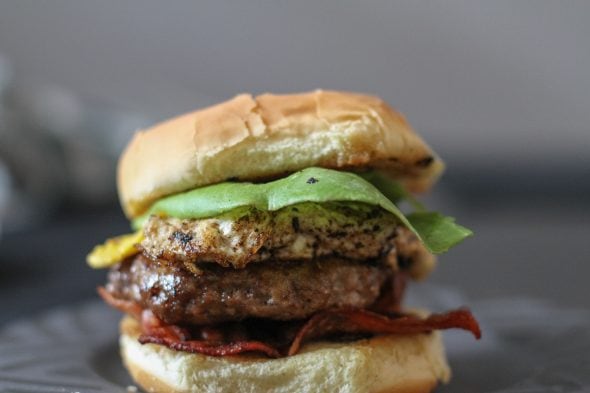 If you've been grilling pre-formed, frozen patties, I don't think you'll ever want to go back once you try this. It's not hard to make your own burgers, and you'll know exactly what went into them.
The food wizards at Cook's found that making a panade out of bread and milk was key to keeping the burgers juicy (you probably use a panade when you make meatloaf or meatballs).
But first:
Heat your grill
Burgers cook better on a grill that is thoroughly heated, and I usually find that mine is perfectly heated by the time I've mixed up and shaped the burgers (of course, if you have a charcoal grill, you'll probably need to start it earlier).
Make the panade
Tear up enough white bread to make 1/2 cup (I've used sandwich bread, French bread, and leftover buns with equal success. Just be sure to remove the crusts.) and pour in 2 tablespoons of whole milk (I have used milk with a lower fat content and the burgers were fine).
Mush it all together with a fork to make a homogenous mixture.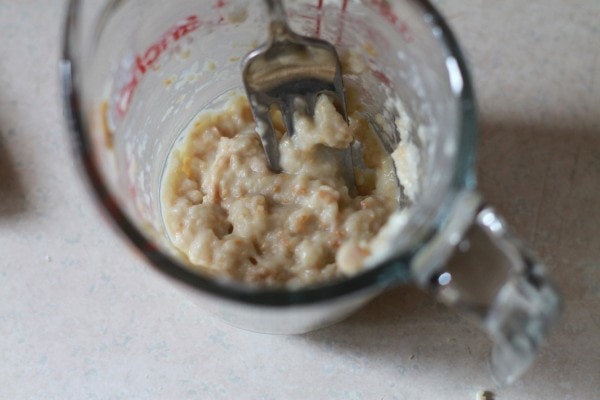 Next, stir in the salt, pepper, crushed garlic, and steak sauce. This will make a sort of disgusting-looking mixture which will make your burgers very much the opposite of disgusting.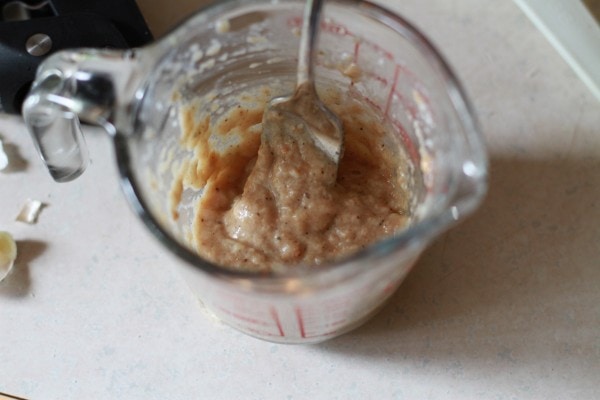 Add the panade mixture to your ground beef.
Mix until the panade is evenly distributed (I like to use a fork for this).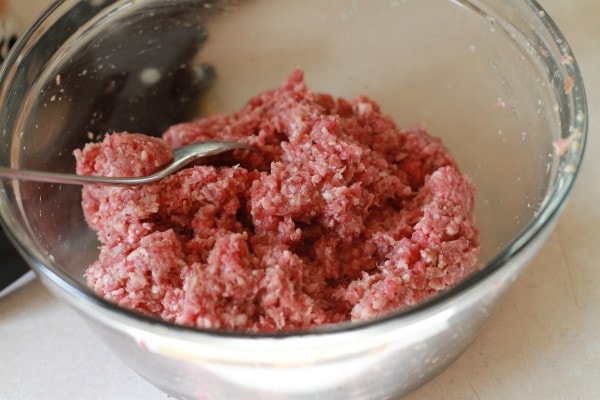 Cook's recommends using 80% lean ground chuck.
I use beef that comes from the cows that graze here: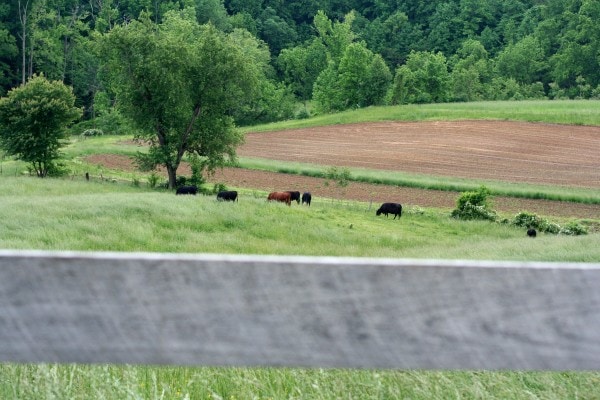 So I haven't the faintest idea what the lean/fat percent is. Whatever the balance, it's super duper good beef. Local beef makes good burgers, people.
Shape your meat into patties
The original recipe calls for making 4 patties, but since some of us (Sonia and Zoe) prefer slider-sized burgers, I make six patties of varying sizes.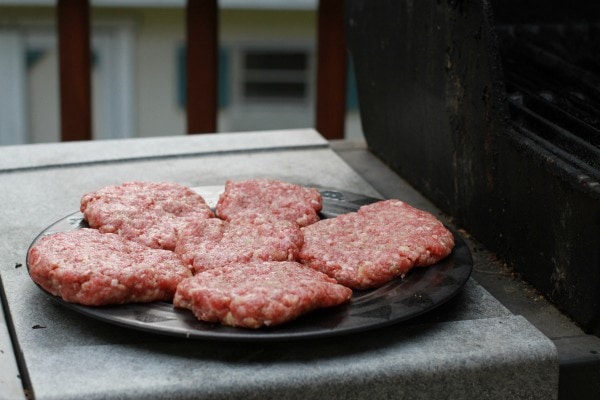 Before you put the burgers on, scrape the grill clean, dip a small wad of paper towels into some vegetable oil, and run them over the grill grates (using tongs, of course).
(I didn't come up with that idea…Cook's did. It does seem to help keep the burgers from sticking, though, so I recommend it.)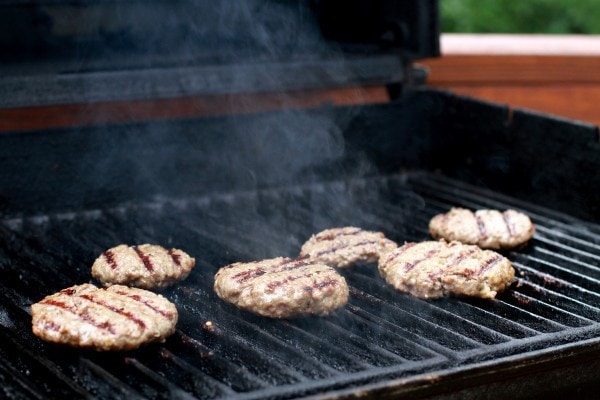 Cook the burgers
Do 2-4 minutes on the first side, them flip them and cook for another 3-4 minutes.
Serve on buns with desired toppings (I've recently discovered that avocado slices make a very delightful burger topping).
Well-Done Grilled Hamburgers
1/2 cup chopped or torn white bread (remove crusts)
2 tablespoons whole milk
3/4 teaspoon salt
3/4 teaspoon pepper
1 garlic clove, minced
2 teaspoons steak sauce (I use Aldi's brand)
1 1/2 pounds 80% lean ground chuck
(before you start, turn your grill on so that it has 15 minutes to heat)
1. Place bread pieces in a bowl, and pour the milk over the bread. Using a fork, mash the bread and milk together to make a smooth paste. Add salt, pepper, garlic, and steak sauce, and mix until smooth.
2. Add ground beef to the bread/milk mixture, and gently combine, using a fork.
3. Shape the beef into patties.
4. Using tongs, dip a wad of paper towels into a small amount of vegetable oil, and run them over the grill grate.
5. Place burgers on grill. Cook for 2-4 minutes on the first side, flip, and cook for an additional 3-4 minutes, or until burgers reach desired doneness.