New here? Thankful Thursday is something we've been doing in these COVID times; an exercise to help us hunt for the good that is in our lives and in the world, even in the midst of a pandemic.
The other morning, I was out for a walk and I was thinking back to when I was newly pregnant with Zoe.
This was my hardest pregnancy out of the four as far as being sick went, and the timing was the complete opposite of what I would have chosen (we had three small kids and were about to move into a house that needed a lot of fixing up).
I didn't have a blog back then, of course (it was 2005!), but I was part of a mom's message board, and I remember lying on the couch and writing a message board post that was a list of things I could be thankful for.
Things like:
at least I mostly packed up the townhouse contents before I got too sick
we have family to help us move
my Zofran (anti-nausea med) is pretty cheap through mail order
And so on.
Anyway, I smiled when I thought of this memory because it reminded me that I have so often depended upon thankfulness to get me through hard times.
Of course, it was all worth it because I got this sweet pea at the end: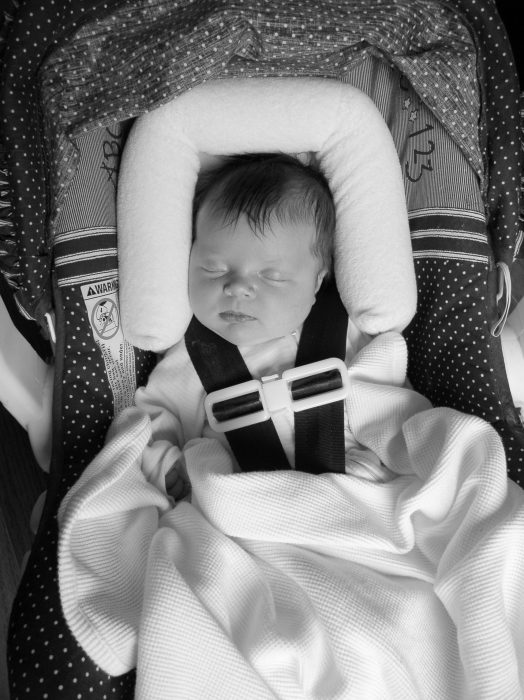 Note: we bought this before car seats had five-point harnesses. Also, I know the slider should be higher while in the car; I took this photo after we'd finished driving and I'd carried Zoe inside. Car seat safety is important; use a five-point harness and scoot the slider up before driving. 🙂

On to today's actual post content!
This week, I am thankful:
for a few non-humid days
The humidity is back again, but we did have a lovely respite for a few days! And since it's September, I know a bunch of not-so-humid days are on their way.
That helps me have a less crabby attitude about the current humidity.
that we have not been sick
Of course I am very grateful that we have not gotten COVID. But we have not had any other sicknesses in a long time either (probably partially because of masks/handwashing/distancing).
that Lisey is still able to work
I am so grateful that she switched out of the restaurant business when she did. Automotive maintenance is a much better industry to be in right now.
that Lisey has such a good work ethic
She's chose a very physically demanding job that entailed learning an entirely new set of skills, and she has really persevered through it all (even through the miserable summer heat).
for my fabric shaver
I know it seems kind of dumb, but my goodness, I love this thing.
It is so satisfying to remove pills from clothing; kind of like the feeling of painting an old, ugly piece of furniture.
Before: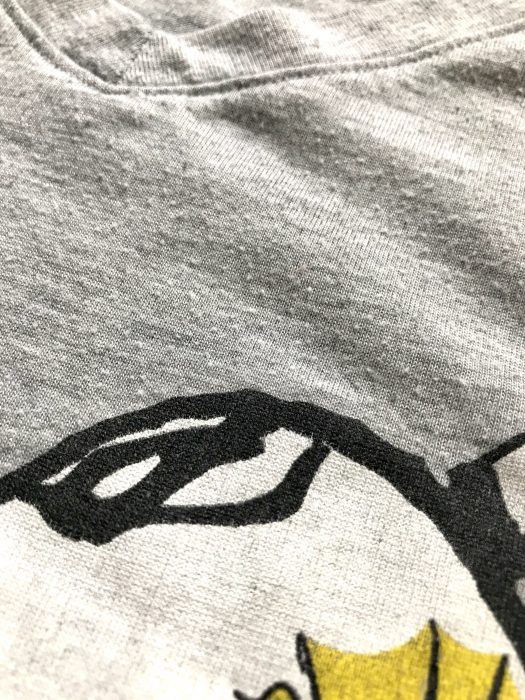 After: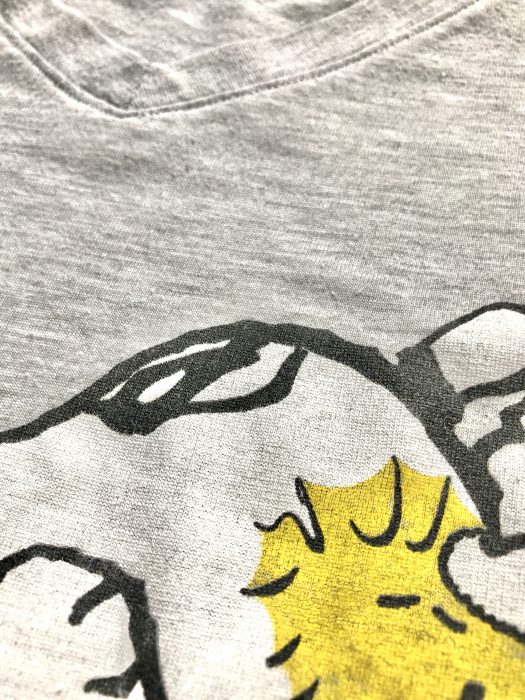 It's so much fun, I almost get excited when something pills!
Apparently, I am easily entertained. 😉
I got my fabric shaver at Aldi a little while back, but this one on Amazon looks basically identical.
for my comfy bed
Almost every night when I hop in, I think (and sometimes say), "Oh man, this is so comfortable!"
There is nothing quite like your own bed at the end of a day.
that there's plenty of nature around me
I don't live in the country, but I'm also not in the city. So there are lots of trees, plants, flowers, birds and such around me.
Like this this bumblebee. Isn't it cute?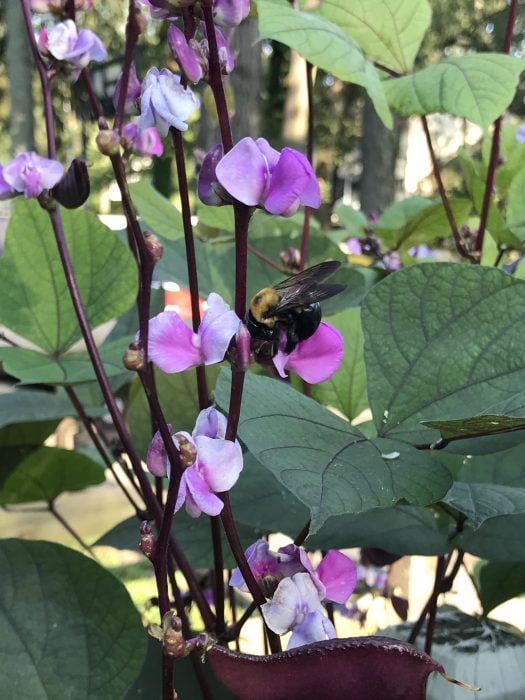 The plant it's on is this one, which is super easy to grow from seed each year.
What are you thankful for today?