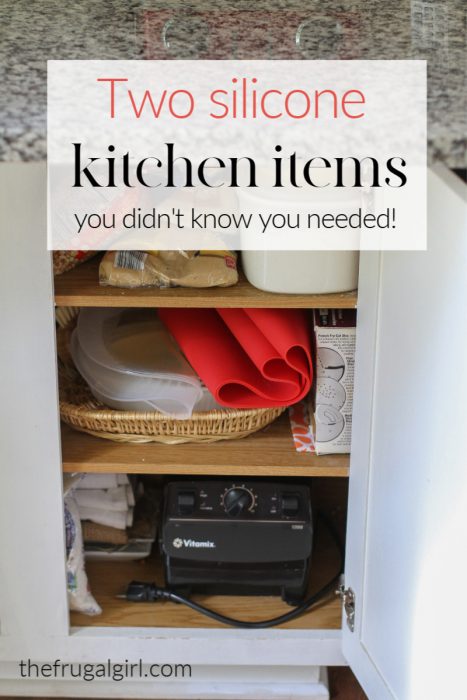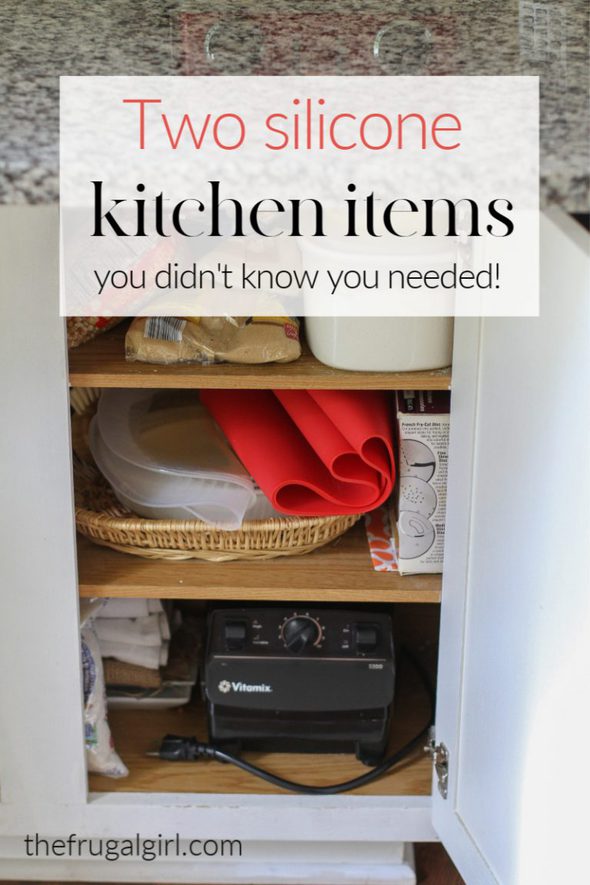 I am not a person who likes clutter, and my dislike of clutter certainly extends to my kitchen. Unitaskers are not my favorite thing. At all.
But the two I'm going to tell you about today have definitely earned their place in my cabinet!
And if you'd like to see me demonstrate them, here's a YouTube video for you.
Item #1: Lekue Silicone Stretch Lid
(AKA a watermelon cover!)
This clear, stretchy lid is not meant to be a unitasker (you can stretch it over all sorts of round items, like bowls), but I mainly use it for one thing: covering half a watermelon.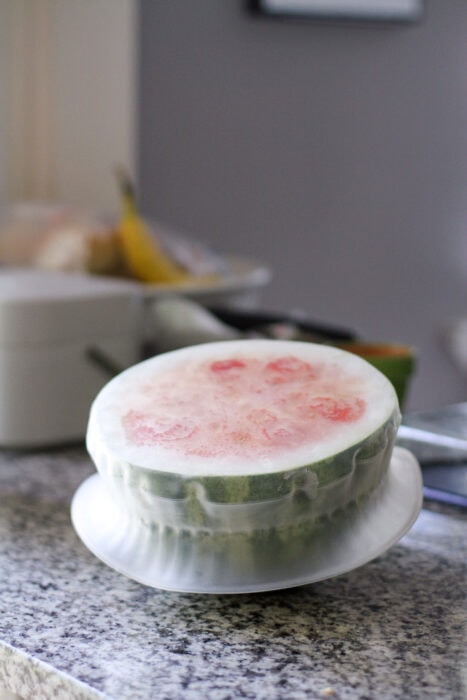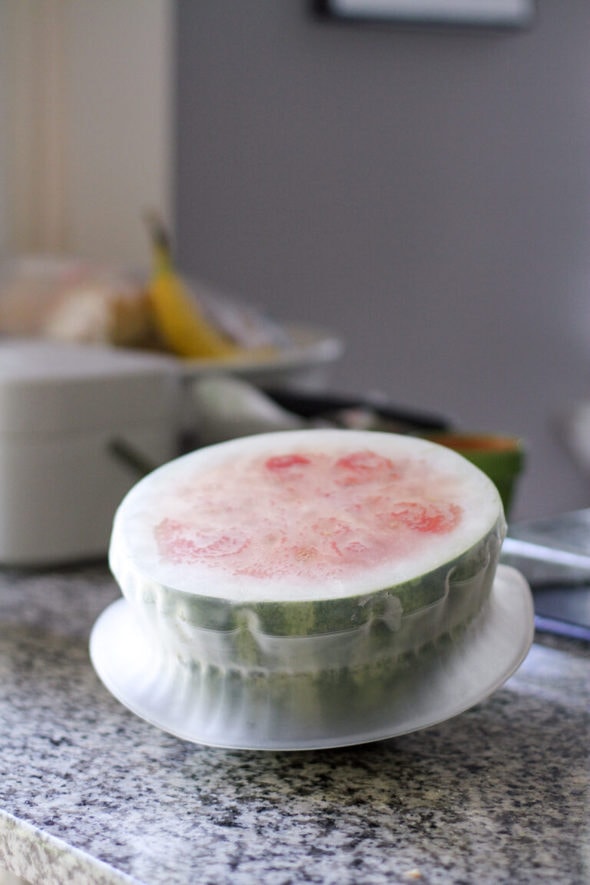 I almost always end up cutting just half a watermelon and storing the other half to cut up later.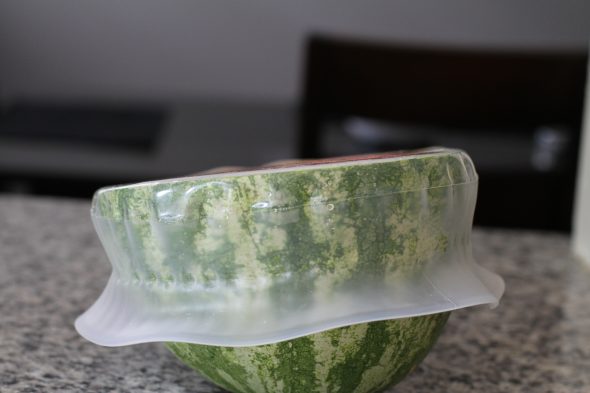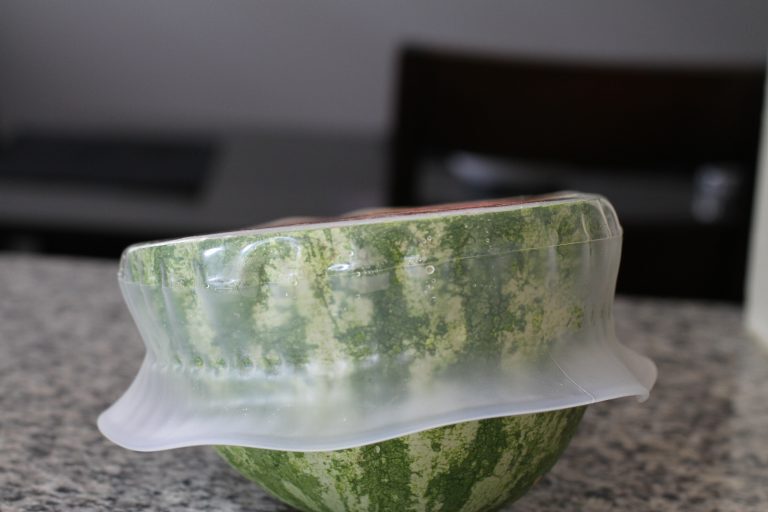 Before I owned the Lekue lid, I stored the uncut half upside down on a plate (not ideal because the liquid can make a mess).
Or I covered it with plastic wrap (not ideal because the wrap doesn't really stick, and you have to throw it away after a single use.)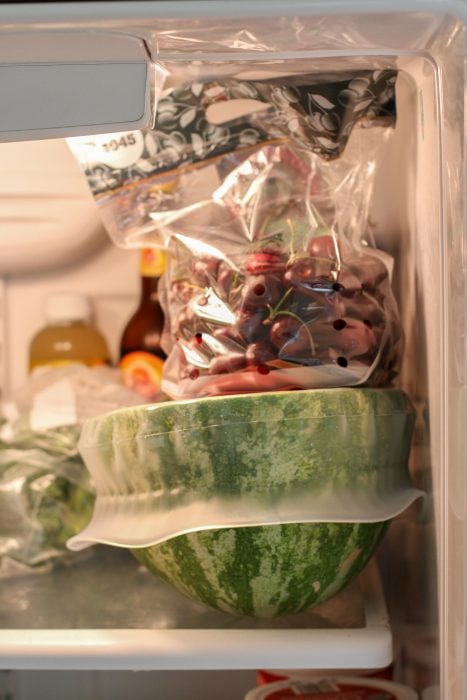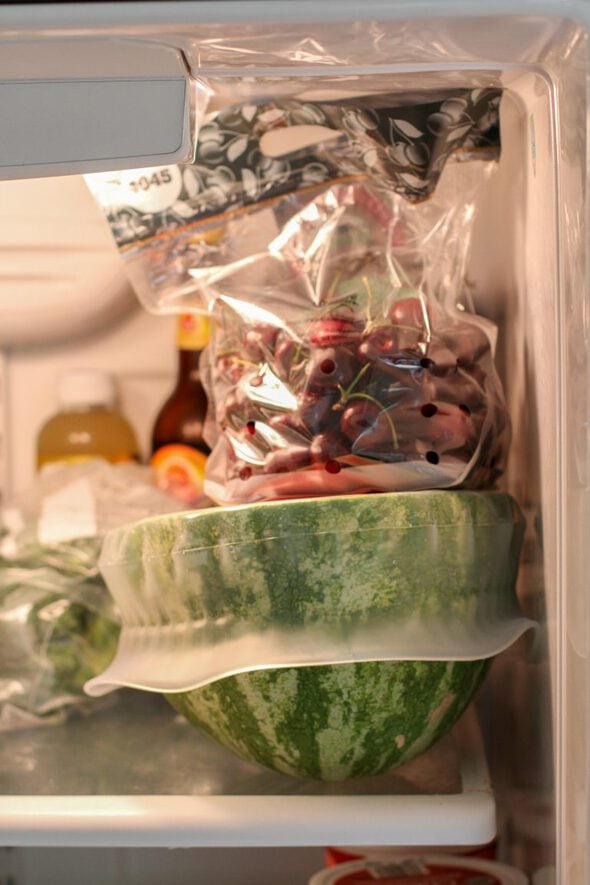 But now I use the Lekue, and my goodness, I think it's SO great. Here's why:
it fits pretty much every watermelon I've ever bought
it doesn't leave a leaky mess in my fridge
the lid is easy to wash, store, and reuse over and over
Even if this thing didn't multi-task as a lid for a bowl, I would still consider it to be utterly worth the price.
I've had it for several years now, and I still feel a happy thrill every time I use it to cover a watermelon!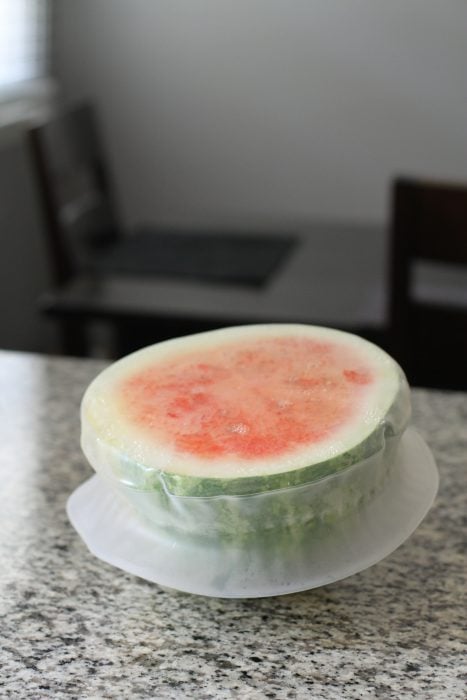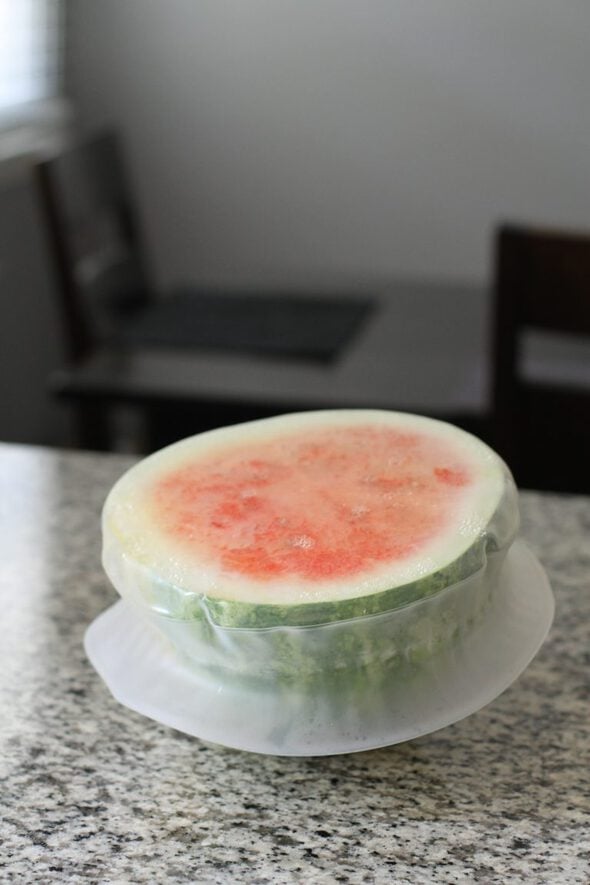 Where to Buy
These lids come in multiple sizes; the one that fits watermelons is the 10.2 inch size.
Amazon sells the 10.2 lid by itself, but if you want the three smaller sizes (for smaller melons, mason jars, etc.), the set of three is a good deal.
Amazon's price on the 10.2 inch lid is not the best I've found, but you do get free shipping.
Mighty Nest has the cheapest price I've found, but you may have to pay shipping.
HOWEVER. If you are a Mighty Fix member, you could get the lid for less than $15 with free shipping to boot. That's how I got my lid.
(If you're not a MightyFix member, you can try the MightyFix for only $3 and get a set of Tidy Dish Cloths as your first month with promo code TIDYSET3. You may be able to add the Lekue lid to your first order to take advantage of the free shipping!)
Item #2: The Frywall
(I did a super quick review of this right after I bought it last year. But I thought it could use another mention, a year into ownership.)
The Frywall really IS a unitasker, but I don't even care because it does its job so well.
It's basically a big silicone ring that fits right on the edge of your skillet.
What does a Frywall do?
It's job: to shield your stove/counters/floor from spatter.
I don't do much actual frying of foods, but I still find the Frywall to be seriously useful.
To get a nice flavorful browning on foods, usually you have to heat up some fat until it's shimmering and then add in whatever you're cooking (chicken, asparagus, onions, shrimp….)
The browning this produces is great, but it makes a spattery, greasy mess all over my stovetop (and sometimes the floor in front of the stove!)
With the Frywall in place, though, all the spattering is nicely contained.
The Frywall works way better than the old-fashioned flat metal spatter screens, AND you can still stir/flip your food with the Frywall in place (you have to move the spatter screens to access the food).
Does the frywall sit in the hot fat?
Nope! It's designed to sit a little ways up the side of the pan, so unless you have a very full pan of oil/fat, the Frywall will sit above it all.
How do you clean a Frywall?
It's dishwasher safe, but it's so huge, I never put it in the dishwasher. I just wash it in a sink of hot, soapy water with the rest of my hand-washed dishes.
Once it's dry, I fold it up and store it in the cabinet. It becomes quite compact; a great feature if your kitchen, like mine, isn't long on storage.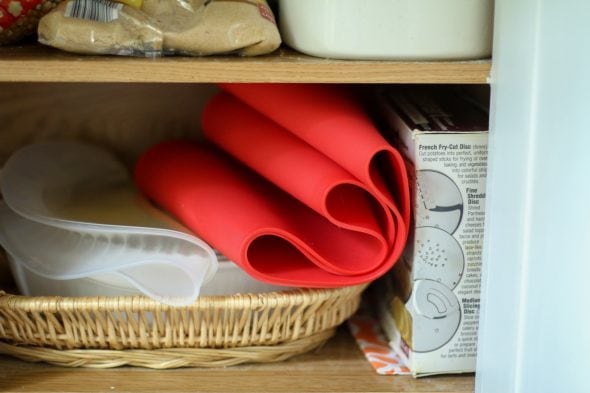 Does it fit into any skillet?
The Frywall comes in multiple sizes; I have the one designed for 12-inch skillets, since that's the main size I use.
You can also get a 10-inch size and an 8-inch size.
Just make sure you measure the size of your skillet so you know you're ordering the correct one. If you get the wrong size, it won't work properly!
Where to buy a Frywall
I got mine on Amazon (all 3 sizes are available there).
You can also
order directly from Frywall
(their shipping is reasonable), or buy from Bed, Bath and Beyond or Sur La Table.
Is there a weird unitasker kitchen item you love?