Sometimes when I've done Stitch Fix posts, you guys have suggested that I instead hire one of my girls to be a stylist for me.
So, we decided to take your suggestion.
Meet my new stylist!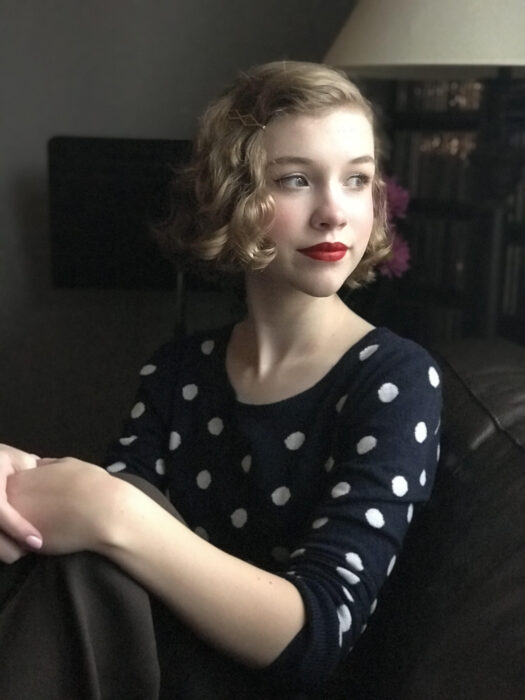 Sonia, who has always been a passionate shopper, seemed like the perfect candidate for the job.
She'd have done the job for free, but I told her I'd pay her the same $20 styling fee I pay a Stitch Fix stylist.
And that was fine with her.
To switch things up a little, we decided to have her do the shopping on ThredUp.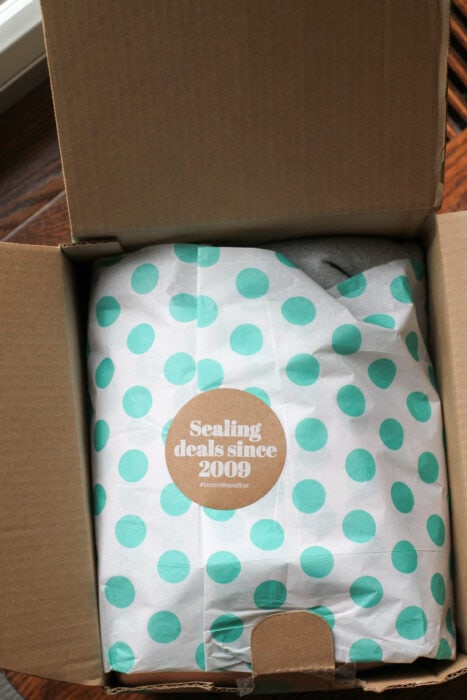 (Stitch Fix is brand new items, whereas ThredUp is secondhand)
She started on this project in less than 24 hours, which highlights a difference between Sonia and me. I put off shopping; Sonia is enthused about it even if it's not for her!
Sonia picked out 7 items for me…tops and accessories, but no pants because I already have plenty of pants.
If you've missed my Stitch Fix posts, you should know ahead of time that I am not that comfortable being on the other side of the camera.
Which means that you should adjust your modeling expectations accordingly. 😉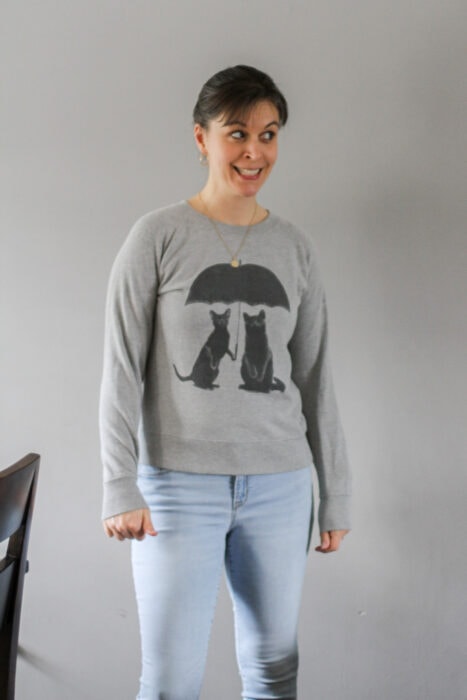 First up, we have a gray sweatshirt with two cats on it ($17).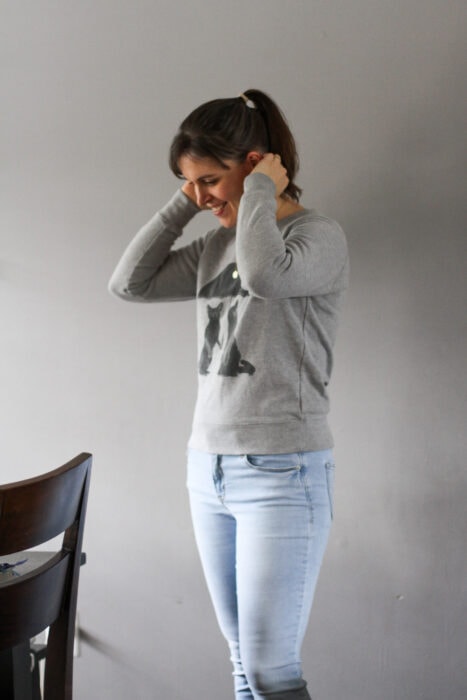 Five years ago, I would have said no to a cat sweatshirt. But times, they are a changin'.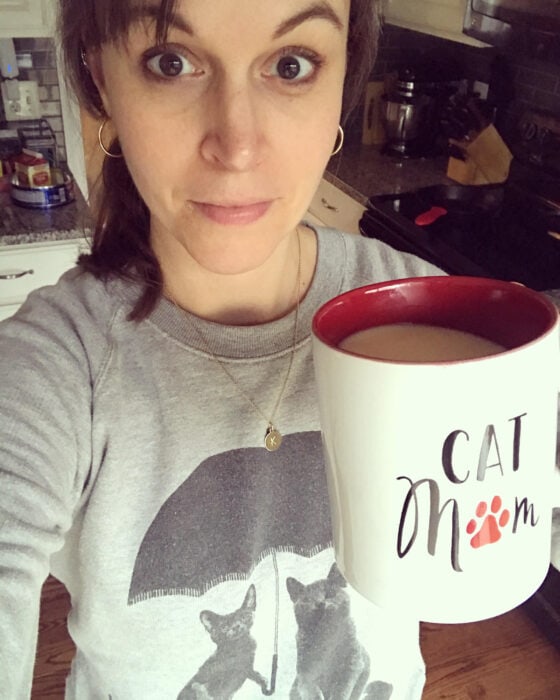 Since Sonia knows I like pink/coral, she picked out this lightweight jacket ($20).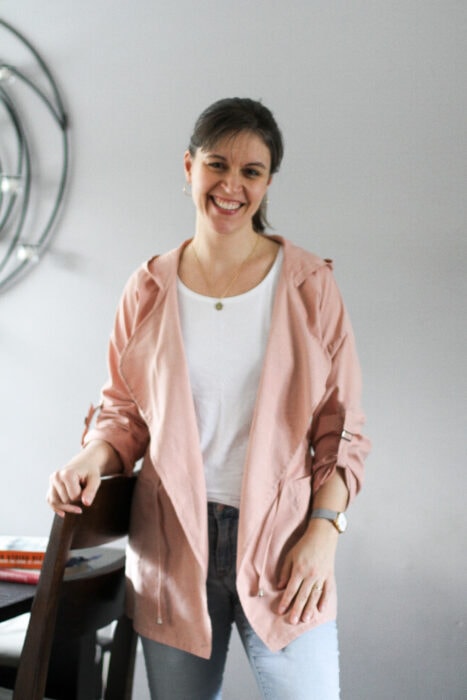 This is definitely more interesting than what I would usually pick out (I pick neutral jackets, almost always!)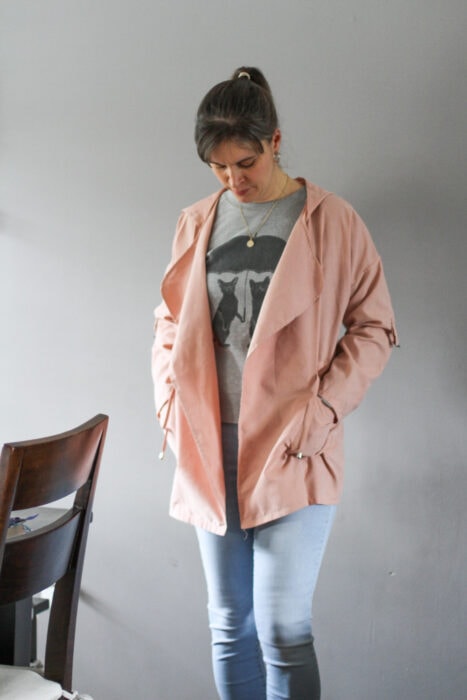 Continuing with the coral/pink theme, we have another sweatshirt, this one more oversized. ($11)
This is me, being awkward: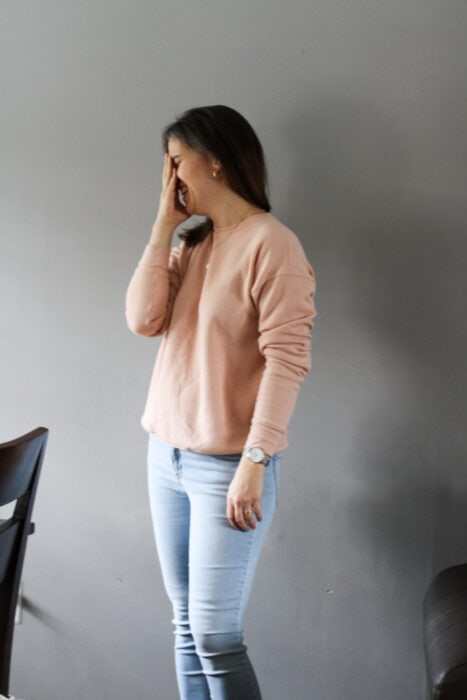 Sonia did also pick out a neutral jacket for me ($15.50), but the style is kind of a fun departure from what I normally wear.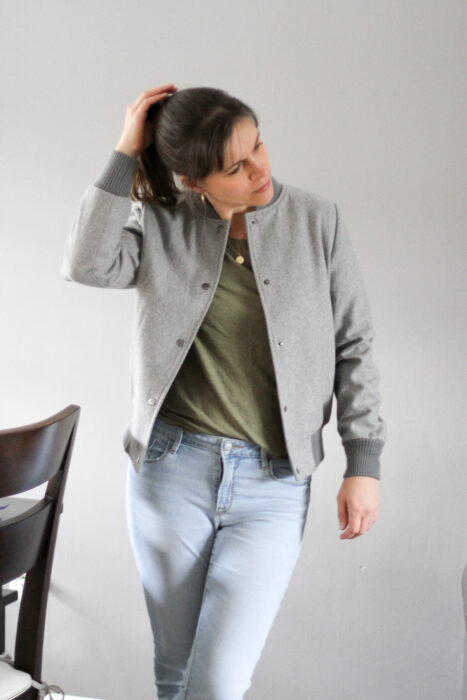 This gray turtleneck should have been my size, but I think someone may have shrunk it. This is a hazard of online thrift shopping.
I could barely get my arms through.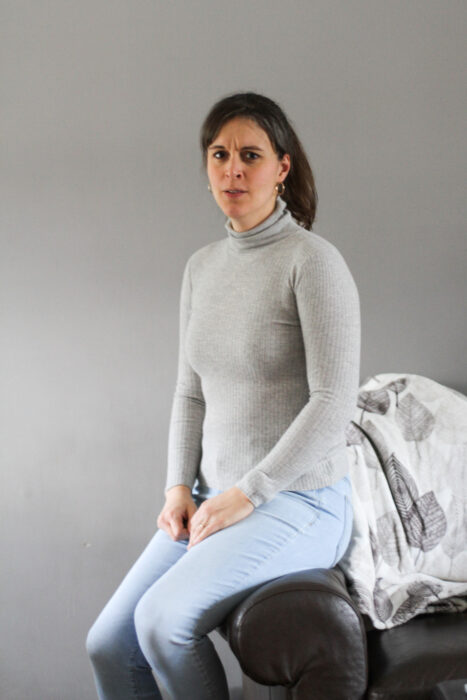 My neck felt very….constricted. Apologies for the blurry photo, but it was too good to skip.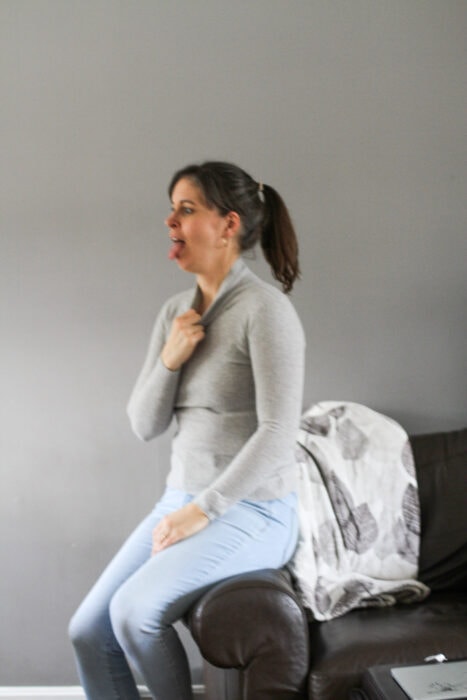 Zoe tried on the top, and it fits her WAY better.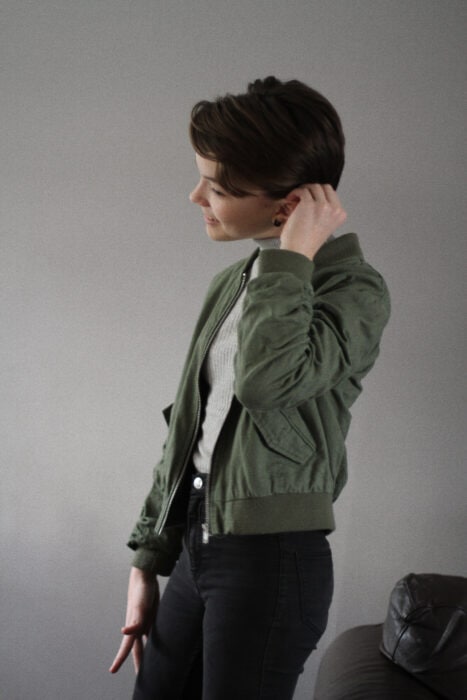 I went to the bedroom to change, and when I came back out, Sonia said, "Mom, would you like to see the photo Zoe and I took?"
Here it is.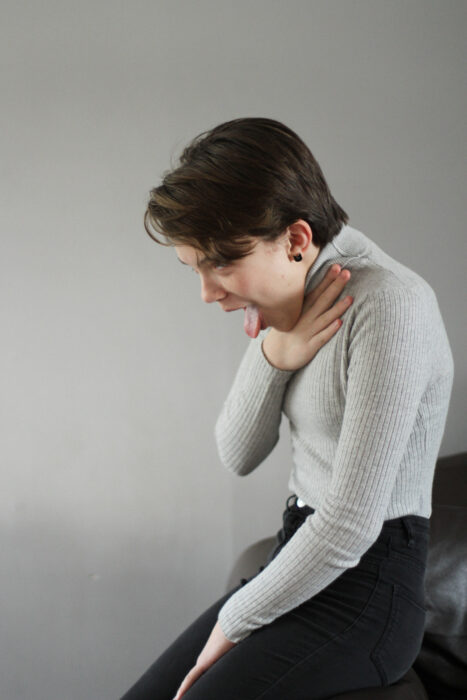 I have inspired my children's modeling. I AM SO PROUD.
Finally, we have two accessories. First, a J. Crew scarf for $15.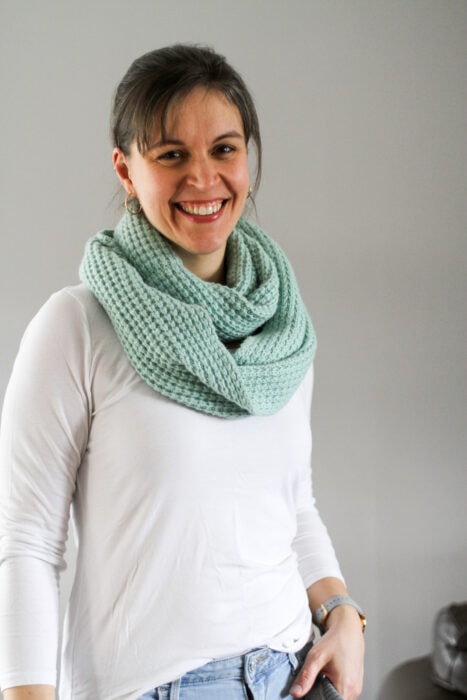 And then a gray ASOS beret for $14.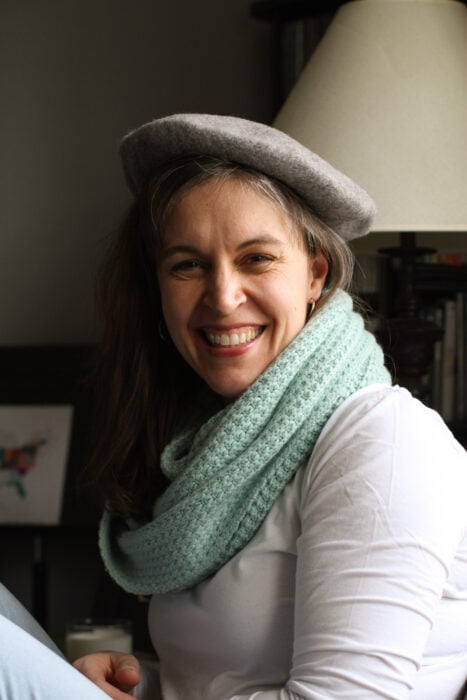 The beret was slightly small for me, so Sonia tried it on. And I think it's really just a lot better on her!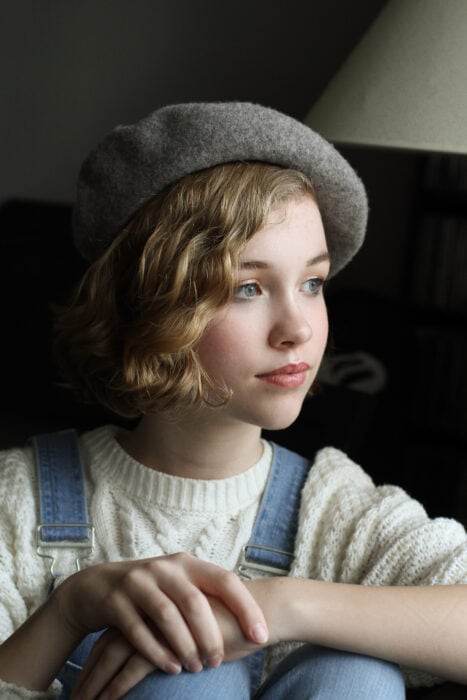 How much did this box cost?
The grand total for everything was $122.89 plus the $20 styling fee I paid Sonia.
And that averages out to $20 per item.
Definitely cheaper than Stitch Fix!
And I liked more items in this box than I've like in quite a few of my Stitch Fix boxes. I think it helps that Sonia knows me really well; better than any Stitch Fix stylist could.
Get $10 off your first ThredUp order
We have a referral link that will give you $10 off your first order at ThredUp, and it'll also give us $10 of credit.
Sonia sends advance appreciate to anyone who uses the link, because she is almost always the one who uses the ThredUp credit I get (she goes hunting for vintage-looking items!).
What do you think of my ThredUp fix?
What would you keep and what would you send back?
And should we have Sonia do this again when I need some spring/summer clothes?