What I Spent
So you know how the other week I told you that I wore a polka-dotted shirt?
(which is surprising because it was a print and I rarely wear prints!)
Well, this week I did one better: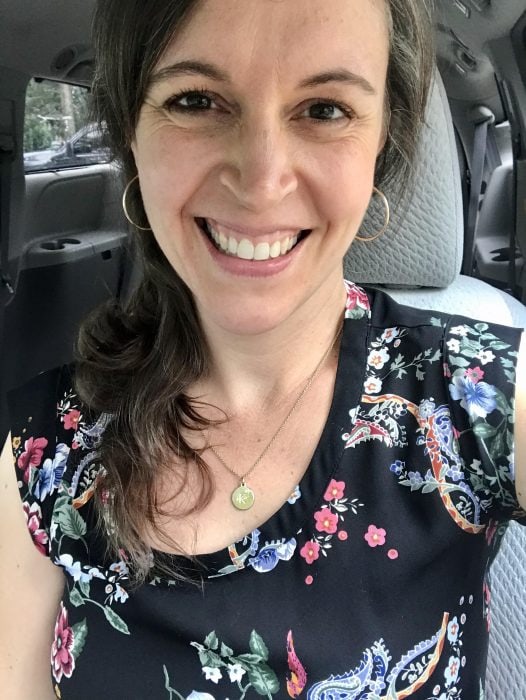 Yes. A flowered shirt, even!
I only needed to do a small fill-in trip this week, so I'm starting of September with a $63 grocery bill.
YUSSSS.
However, we did also spent $36 on takeout, so my actual total is $99.
Which is still just fine.
What We Ate
Saturday
Mr. FG and I got seafood sandwiches at a local shop; the girls fended for themselves.
Sunday
I noticed I had a few ripe mangoes and avocados, so I made tacos with mango salsa, pico de gallo, and guacamole.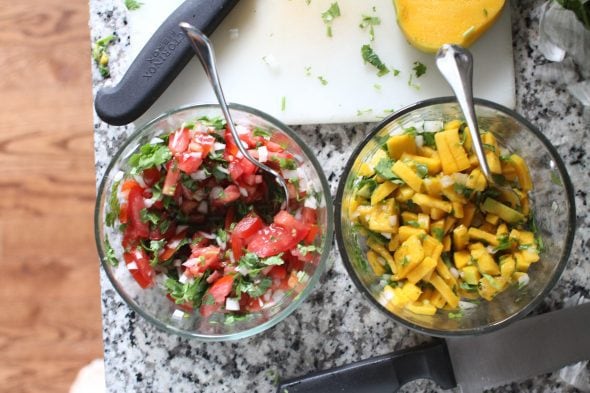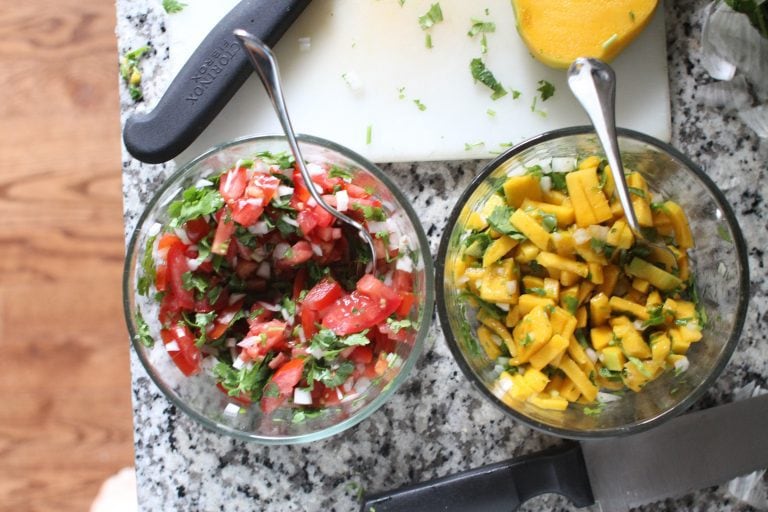 Monday
Zoe was with a friend, and the rest of us got Chick Fil A (Sonia's choice).
Tuesday
I made a main dish salad with bacon, chicken, shrimp, greens, and veggies, and we had cream biscuits on the side.
Wednesday
We had pulled pork on buns with raw veggies and fruit on the side.
Thursday
I made sandwiches using brinerated chicken, lettuce, cheese, this basil-red pepper mayo, and toasted buns.
We had watermelon with our sandwiches because I am trying to eat as much watermelon as humanly possible while it is still in season and delicious. 😉
Friday
I plan to make a main dish salad with scallops from Aldi, using a recipe from Dinner Illustrated.
And I will probably make some kind of fresh bread to go with the salad after I poll my housemates for their preferences.
Prediction: garlic pull-apart bread is going to win.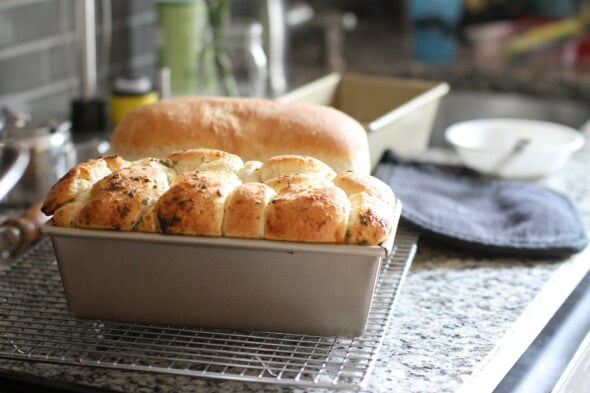 On the other hand, it has been a long while since I made glazed honey pan rolls, so maybe I will just make an executive decision about those tonight.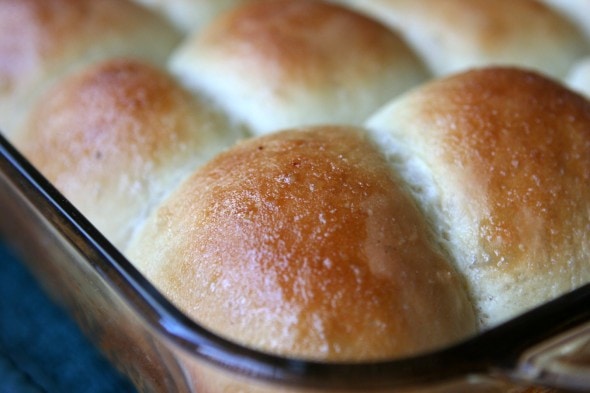 What did you have for dinner this week?