This post contains affiliate links.
You know how I've been trying out Stitch Fix using their "the cheaper, the better" option?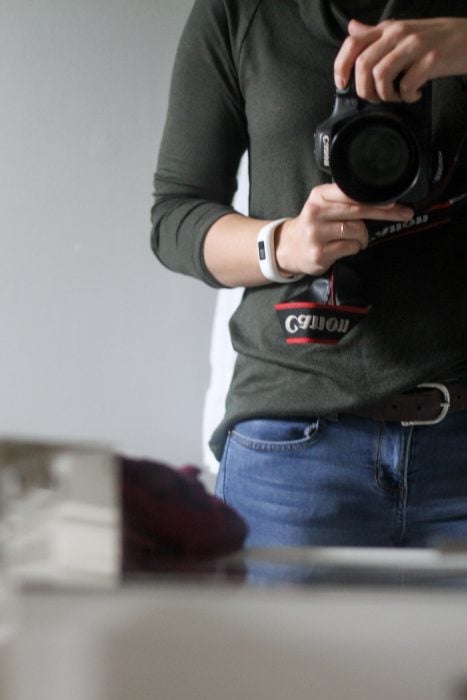 Well, I decided to try bumping my price points up to the next level to see what would happen.
And I would say basically: nothing.
The prices of my items in this fix were kinda the same as in my previous fixes!
(Everything except the pair of pants was between $58 and $68. So maybe a little higher but not much.)
Hmm.
Anyway. You came to this post to see wardrobe photos, so let's get to it.
Last time, I kept everything from my fix! This time, not so much.
I got a pair of Tom's in this fix, and they fit my feet pretty well.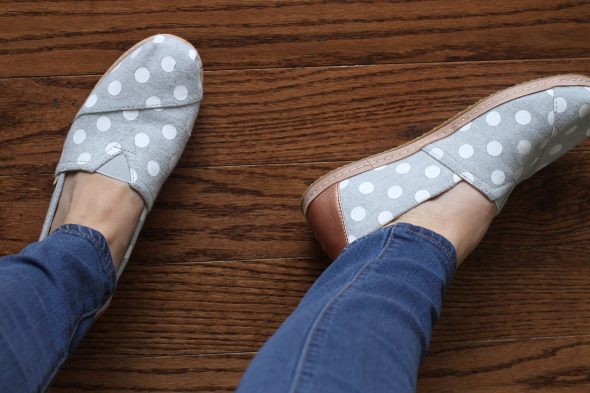 But the white polka dot paint did not look at all like it would hold up, and I wasn't super sold on the rose gold leather back of the shoes.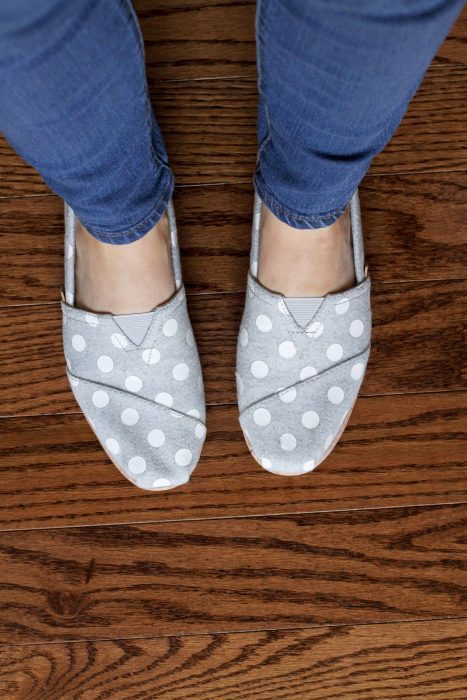 Gonna return those.
This plaid shirt was nice, but it was just too big for me. This is untucked…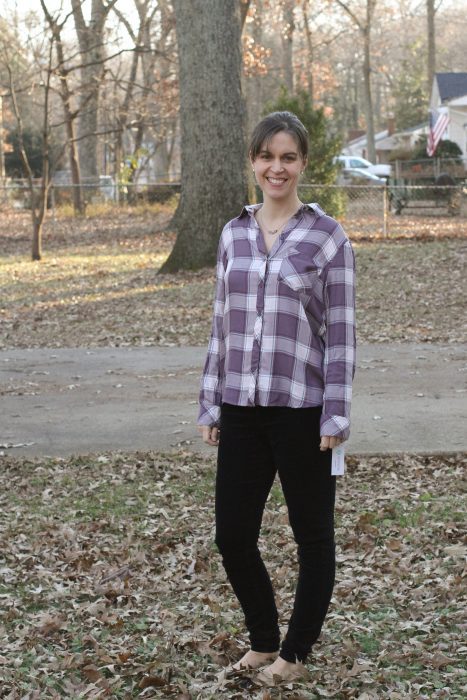 And half-tucking it didn't help much.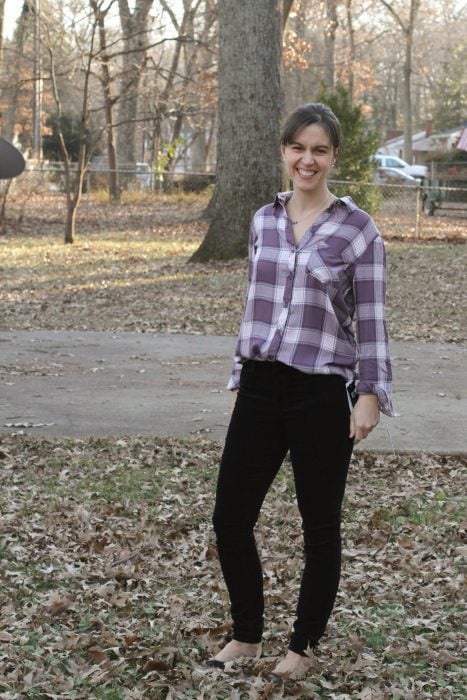 The pants are black velvet, and while I think they look fine, I wasn't a huge fan of the fit.
They kept sliding down my waist when I walked, even though they were actually pretty tight around my middle (they gave me a pretty uncomfortable muffin top when I sat down).
And they were $88. I am actually willing to fork over the cash for expensive pants if they feel FANTASTIC and they're well-made, but I am not about to pay that much for pants that feel anything less than great.
Next up, we have a dress. This is a lot of nope for me. I have a long torso, so the waistline of this hit me in an uncomfortable spot.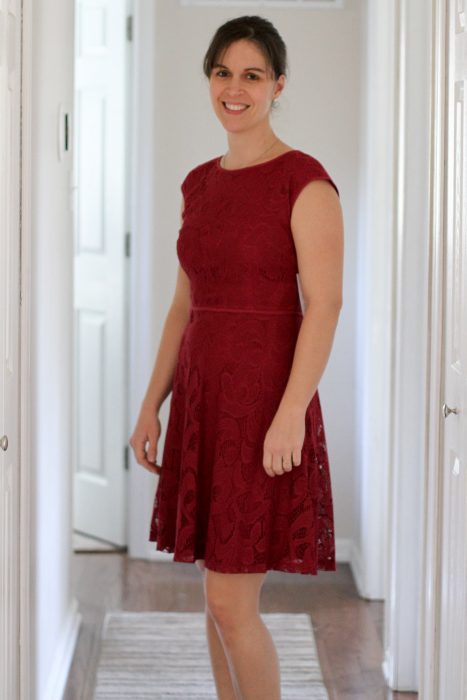 Also, I don't like the overall lace thing…just not my style.
Not big on the back view of it either.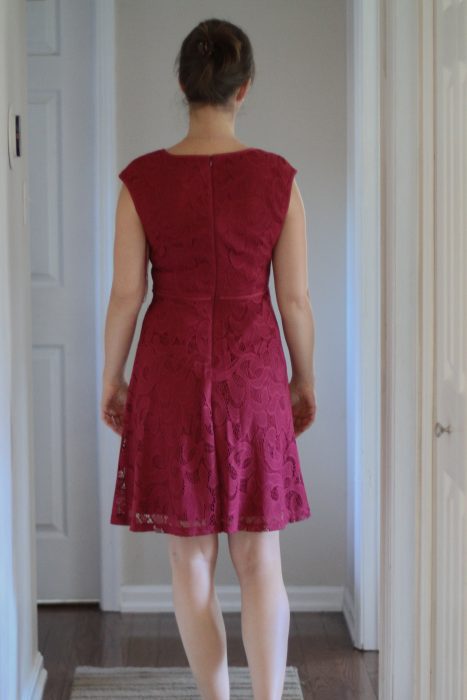 Ooh. Here we have some Very Good Modeling.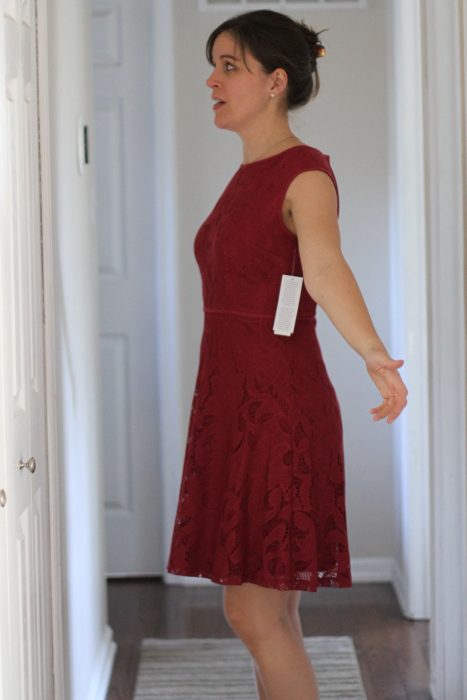 This one's going in the return bag.
So this fix would have been a total loss…except I got one thing I did really like!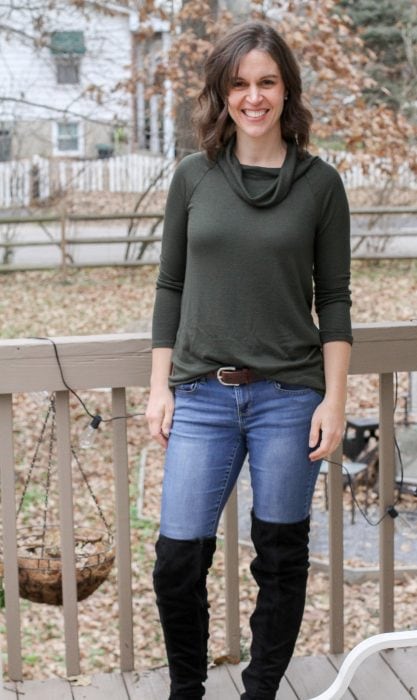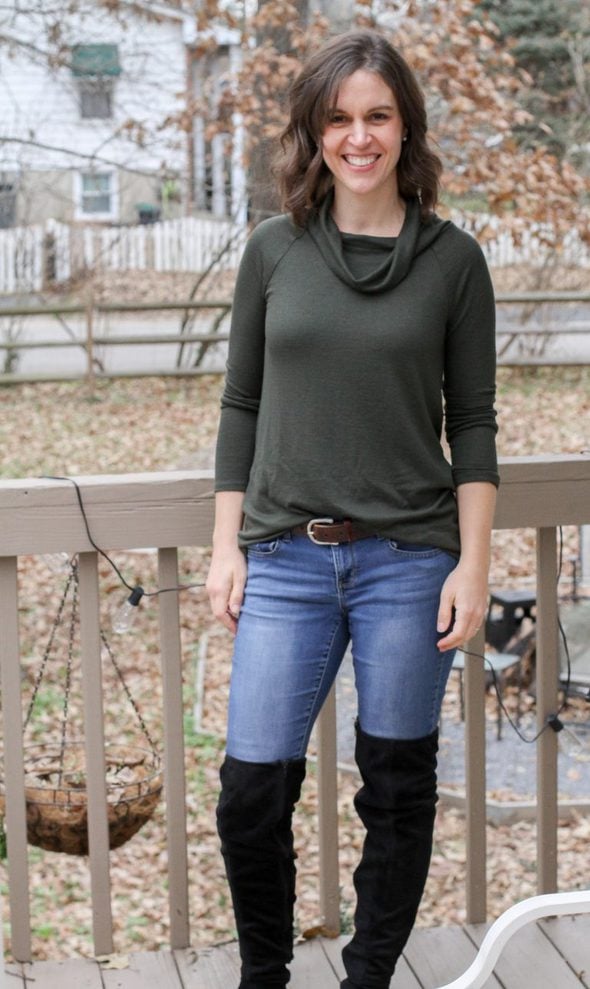 (By the way, these are the jeans that had the rip by the zipper that I repaired. So far, so good!)
This sweater is soft and comfy, drapes nicely, and I like the color on me.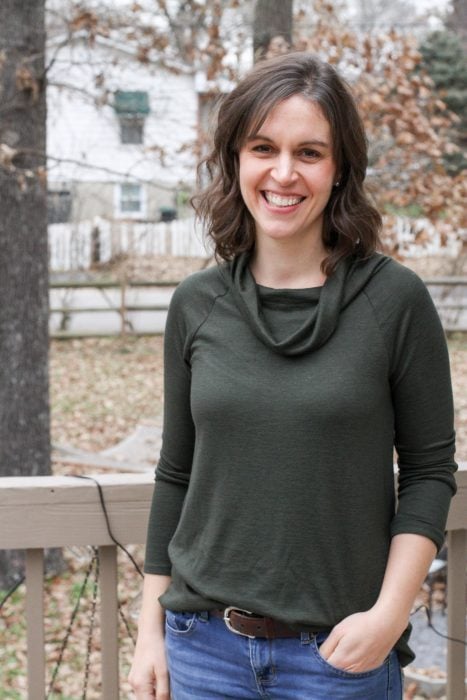 So yay! One thing to keep.
It's got brown elbow patches, which you can't see in these photos…sorry.
(Which reminded me that last fall, I got another green Stitch Fix sweater with elbow patches, but I didn't like that one nearly as much.)
Oh! I have one more picture of VeryGoodModeling™ for you.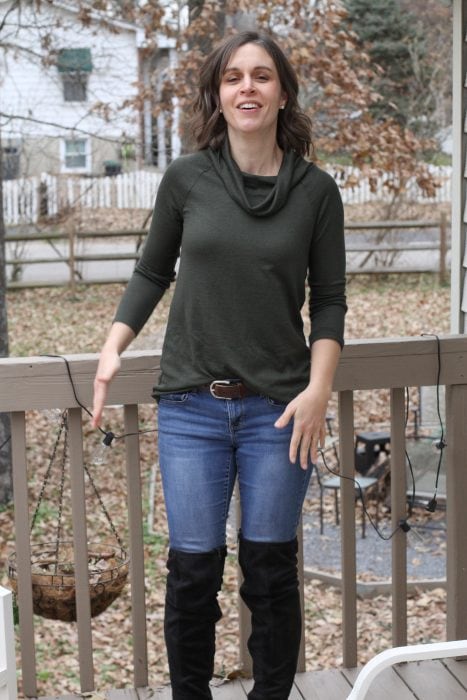 YOU ARE WELCOME.
Props to Mr. FG and Sonia for taking photos of me.
By the way, a small seasonal reminder: Stitch Fix offers gift cards, so maybe that would be a good idea for someone on your holiday gift list.
________________
If you'd like to try Stitch Fix, click here and fill out a profile. You'll pay a $20 styling fee, which will be applied toward anything you keep, and then Stitch Fix will send you a box containing five items for you to try. Keep what you want and send any rejects back with a prepaid label.
Want more Stitch Fix posts? You can find them all right here in the clothing category.