I signed up with Stitch Fix using their, "The cheaper, the better" pricing option, and I've been chronicling my experiences here. So far, it hasn't been exactly cheap! But fashion posts are always fun, so here we are. Stitch Fix links are affiliate links; this post is not sponsored.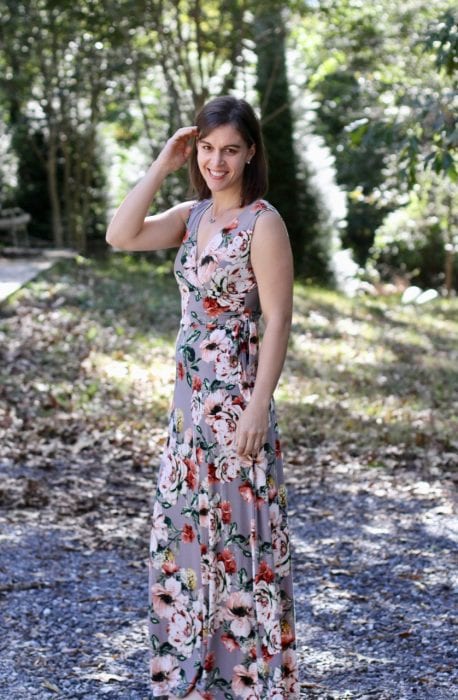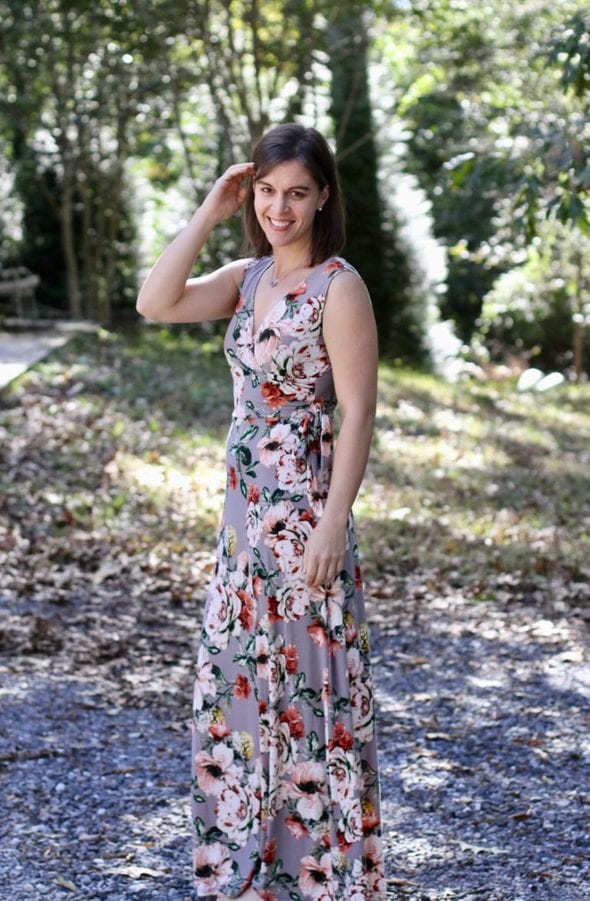 Guys, in a year of getting Stitch Fixes, I have never kept everything in a box.
In fact, several times I have sent every single thing back!
But this time, I kept all five items.
(WHAT.)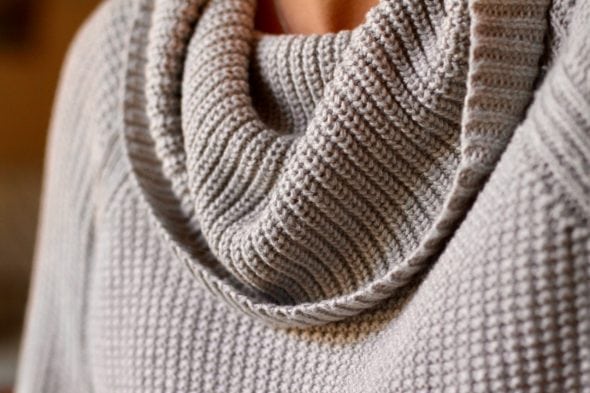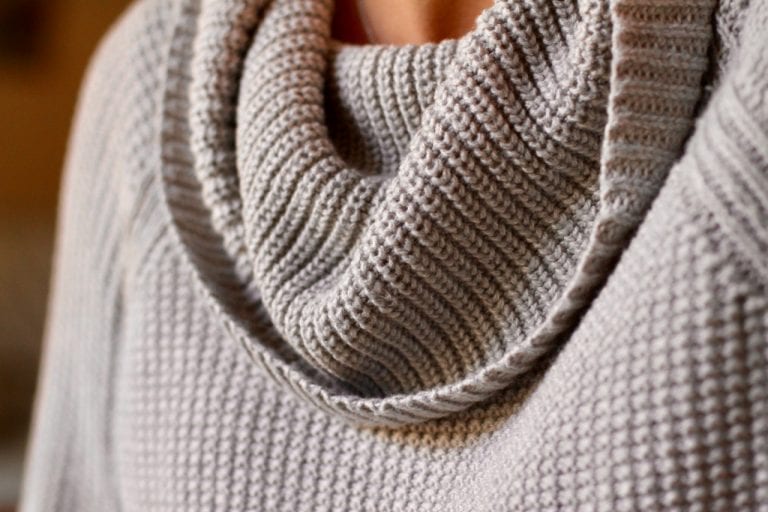 So.
I got a gray cowl-neck sweater, which I would never have picked out for myself. And I felt unsure about it when I opened the box.
But I actually really love it, and it's so warm and cozy.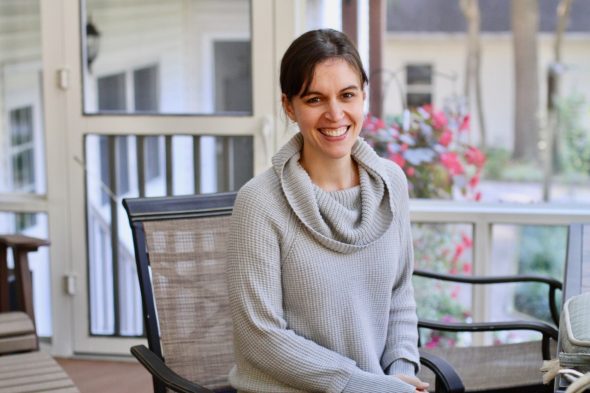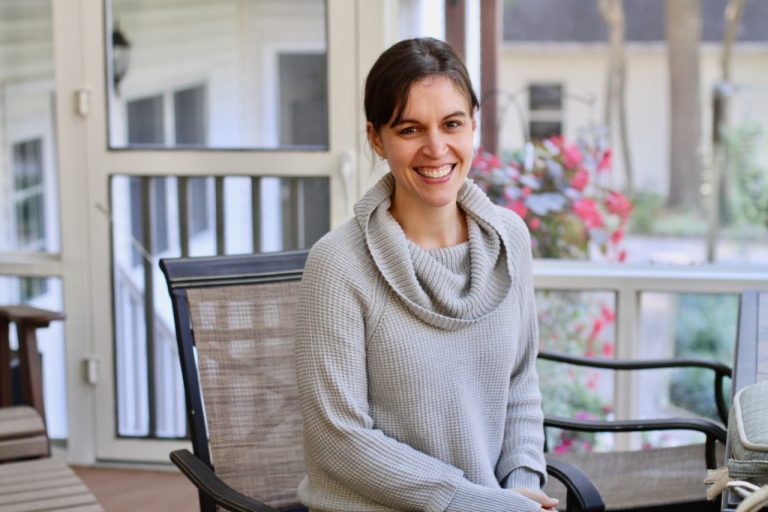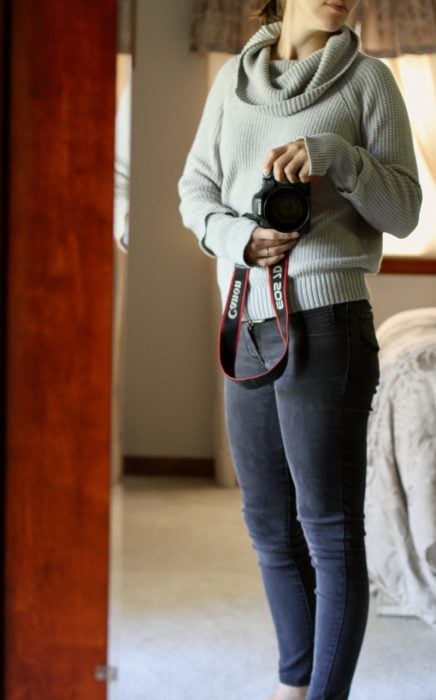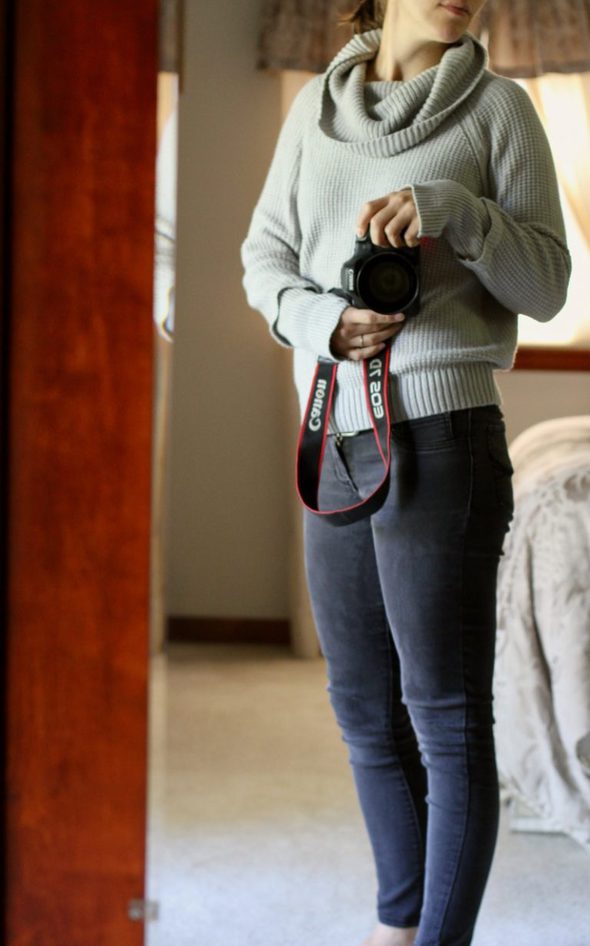 Secondly and thirdly, I have a gray striped t-shirt and a denim jacket.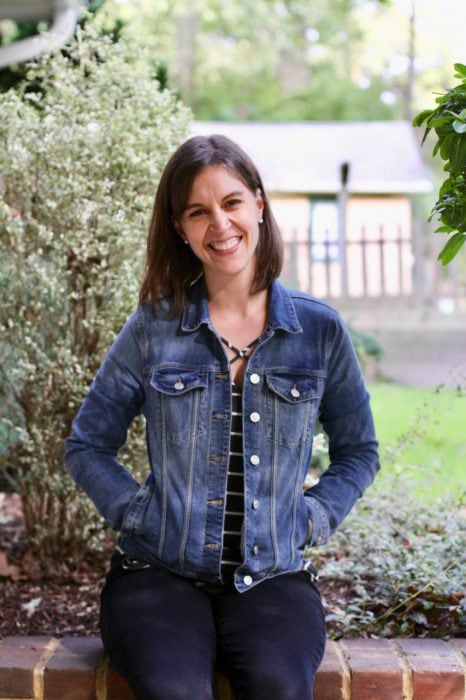 I actually already have a light-colored denim jacket, which Lisey gave me for my birthday. So I thought I might not want another one, but this is very different. The one from Lisey is lighter, boxier, and more cropped, while this one is darker, longer, and more form-fitting.
I was iffy about the t-shirt too at first, but I really like it layered under the jacket. And the neckline adds some nice interest.
My fourth item is probably my favorite, but sadly, I'm not going to really get to wear it much until spring! It's a flowered maxi dress, and it fits me really well.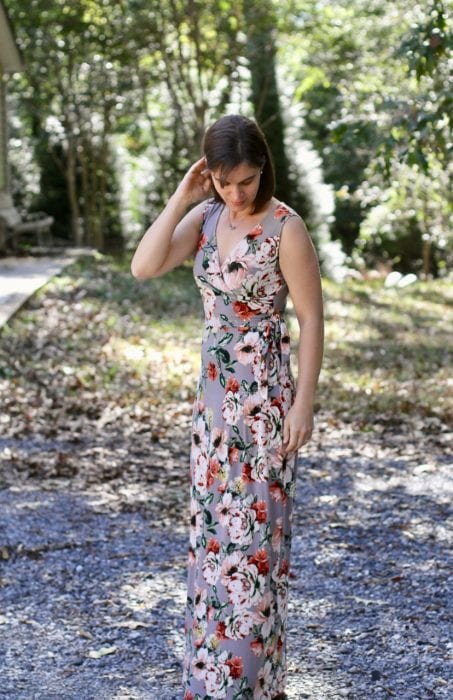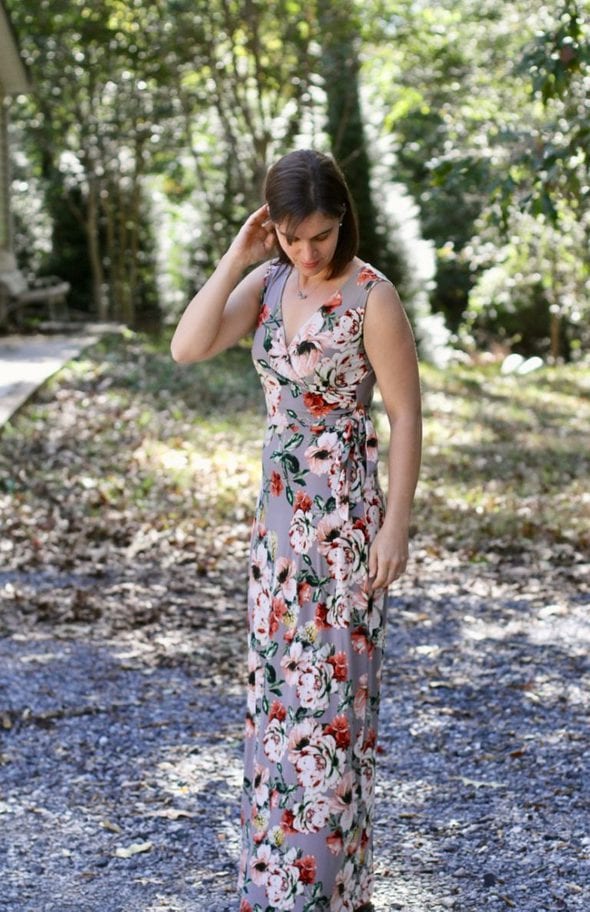 Plus, the colors are all warm tones, which tend to work really well with my skin.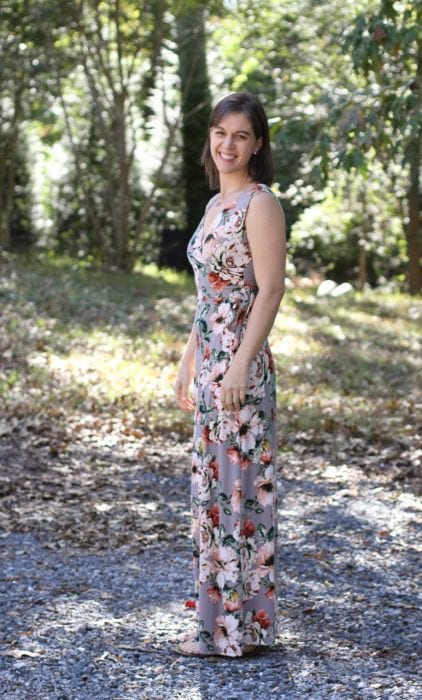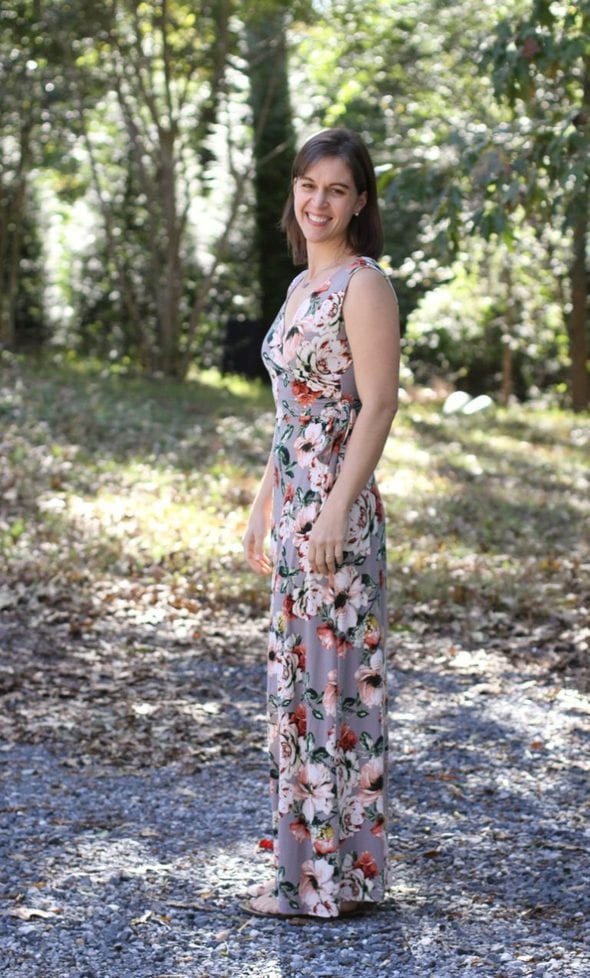 I tried layering my denim jackets over it for some fall wear, but neither of them are the right color and shape. So, oh well. I'm going to wear it like crazy next spring and summer!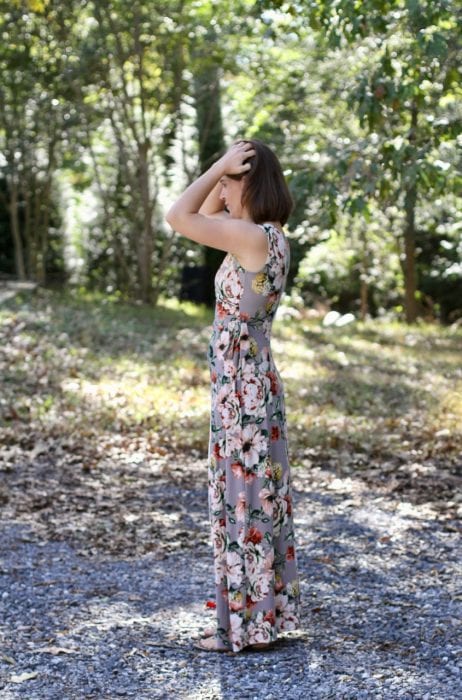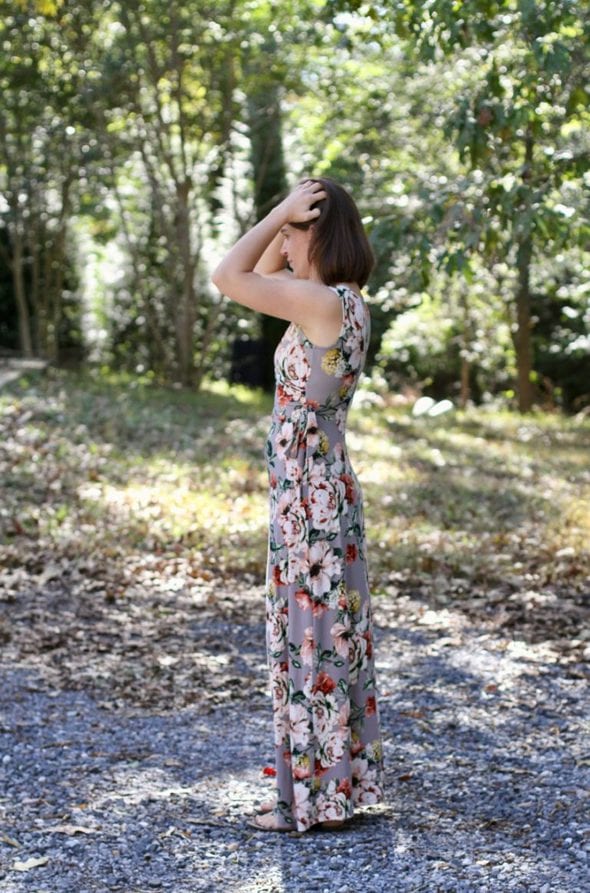 And the last item is a pair of burgundy fleece leggings.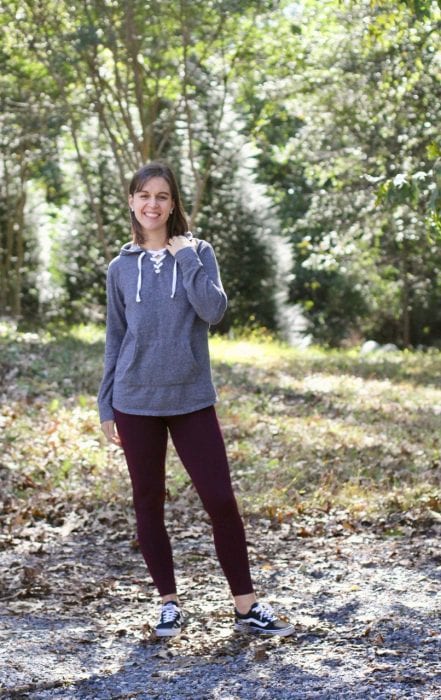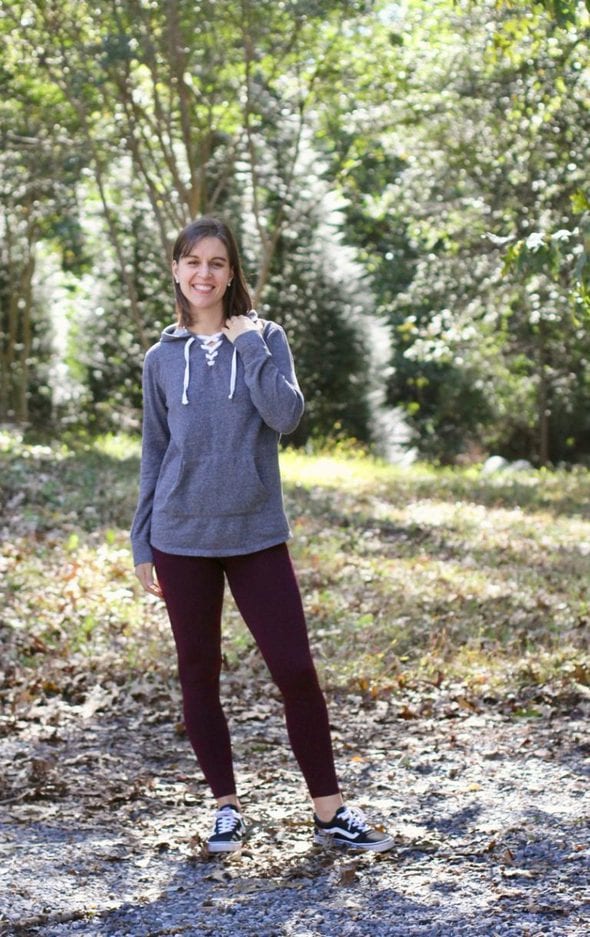 I've never owned leggings in any color other than black, so this is slightly adventurous for me. I've also never had fleece leggings!
I'm wearing them here with a sweatshirt I got for a few dollars last year on clearance at Kohl's.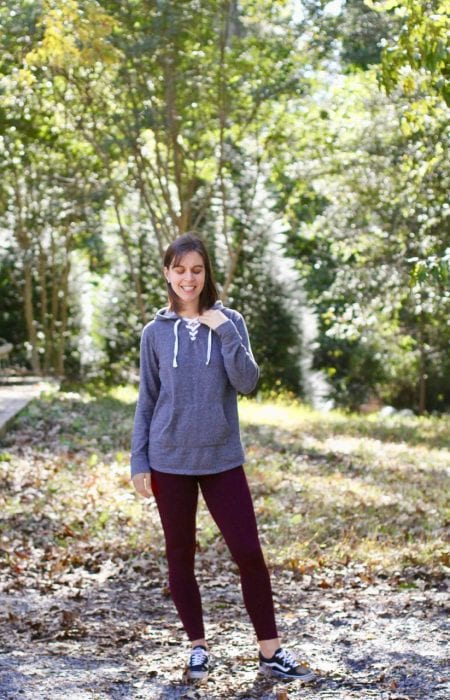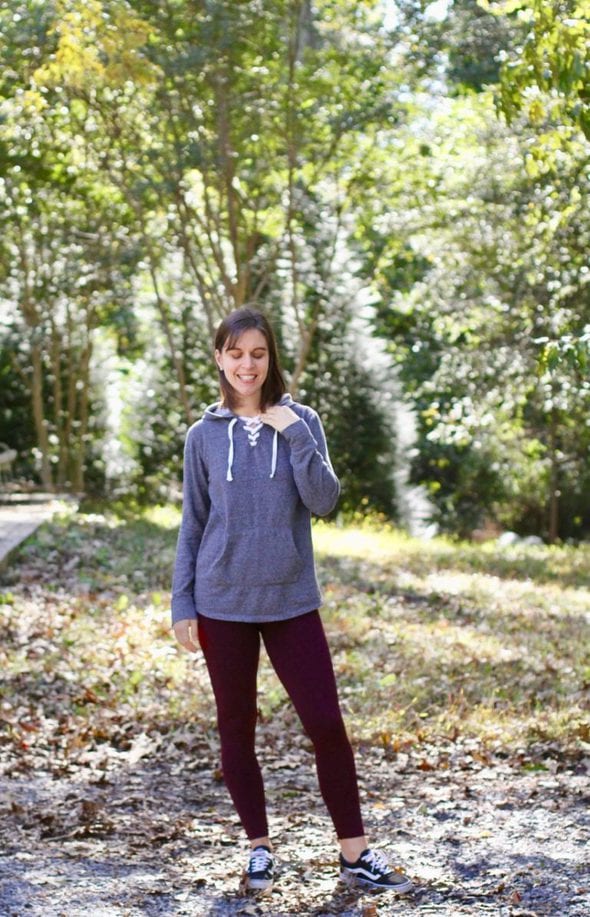 Pricing
You get 25% discount if you keep all five items, so after that, my 5 items averaged out to $36.80 apiece.
This is obviously way more expensive than thrift-store or clearance rack shopping.
But it's not that much more expensive than shopping at a place like Old Navy, where this gray sweater is $39.99, and this denim jacket is $36.99.
And this midi floral dress is on sale for $39.97.
Of course, you could get a pair of fleece leggings and a t-shirt at Old Navy for less than my Stitch Fix items. But the other three items in the fix are right around Old Navy prices, and the quality seems better to me than Old Navy.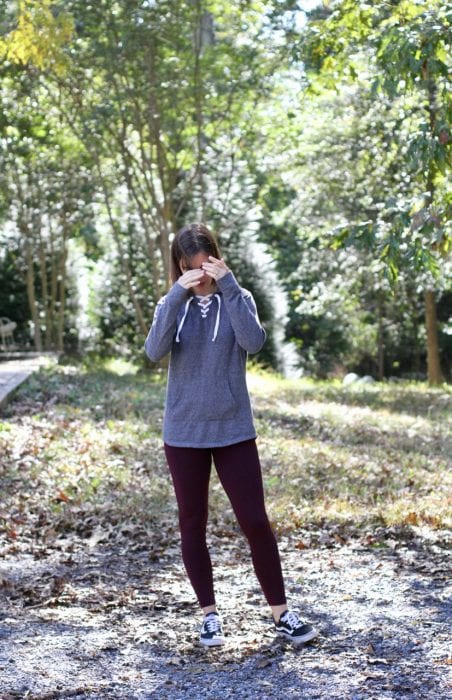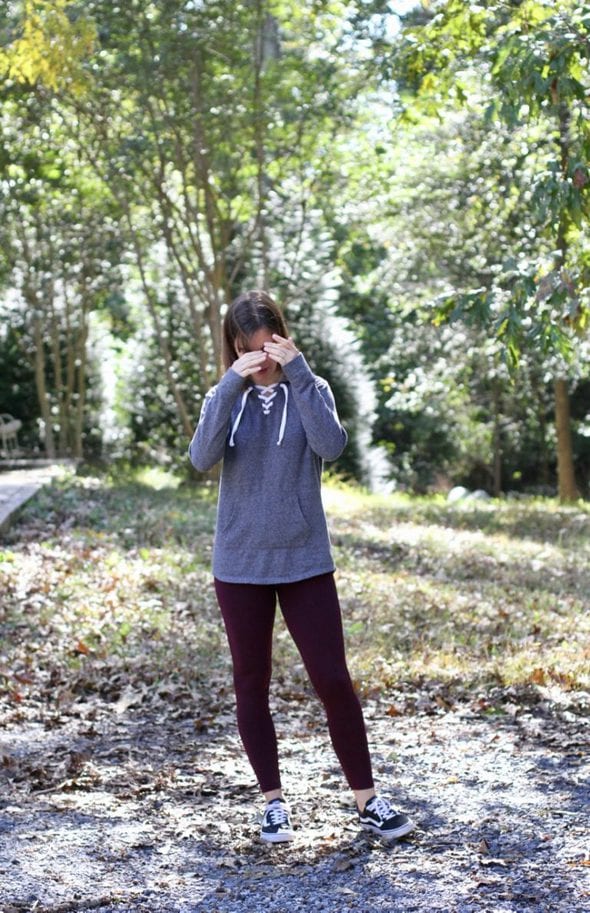 So, overall I'm very happy with this fix. I got a number of things I'd never have chosen for myself, but which I love now that I tried them.
And since I finally managed to keep everything in a box, I got the full-box discount, which made the per-item price fairly affordable.
__________
If you want to give it a try, sign up here and fill out your style profile so that your stylist can send you a box customized for you.
__________
Since readers always have questions when I post about Stitch Fix:
Stitch Fix items are new, not second-hand. You fill out a style profile, pay a $20 styling fee, and Stitch Fix sends you five items at the frequency of your choosing. You keep whatever you want, send back what you don't in the pre-paid shipping package (pay only for the clothes you keep), and the $20 styling fee goes toward whatever you keep.
Want more Stitch Fix posts? You can find them all right here in the clothing category.