This post contains affiliate links.
You guys have been asking about it, which makes me smile because I love how much you love this little tradition we have.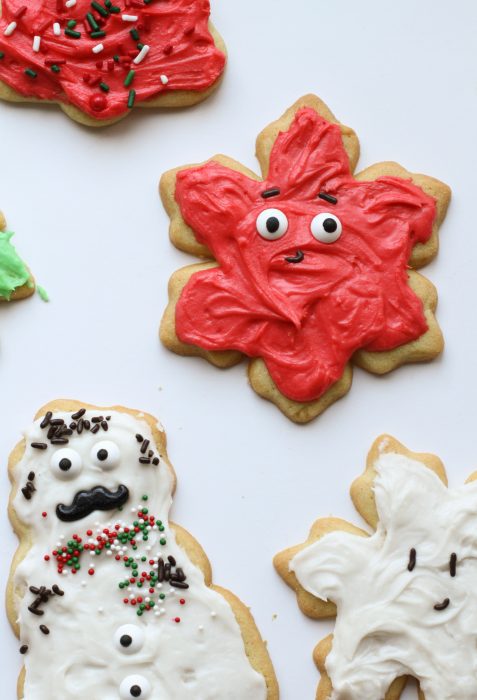 (If you're new here: each December, the six of us decorate a cookie and we let you guys guess who made which one. The first one to get it right gets a $50 Amazon gift card from me.)
First…Lisey is getting her wisdom teeth out this morning, poor girl. But I have juice and applesauce and yogurt and ice cream and all manner of soft foods to help her with her recovery.
And like I told her, this is NOTHING compared to having your tonsils out. Is is really fun? No. But it is way less not-fun than tonsil-removal-recovery.
(I've had both.)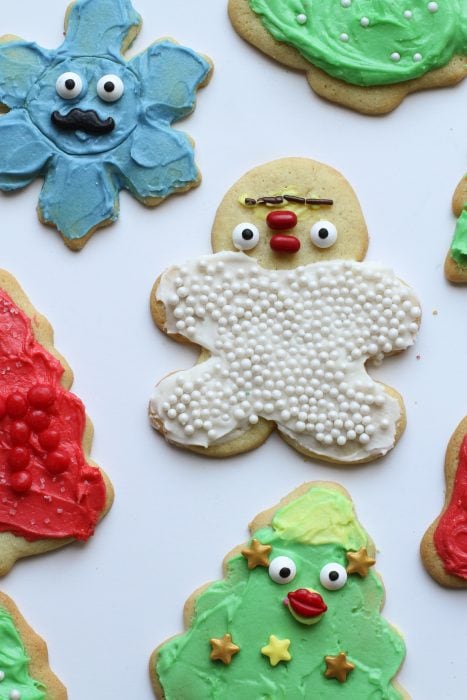 A big problem with tonsil recovery is that you actually feel worse and worse up until day 7-10, whereas barring complications, wisdom teeth recovery pain is worst at first and then tapers off.
I think that having gone through tonsil removal first will probably help her feel like this is not so terrible.
Anyway. About the cookie-guessing game.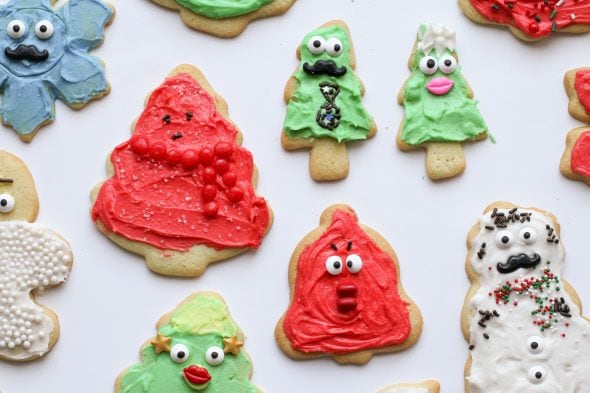 We haven't managed to get ourselves together to decorate cookies yet this year (the photos in this post are from last year), and I was actually thinking about maybe doing it on Christmas Day, since I know no one will be working/have other plans.
And Lisey should definitely be feeling up to frosting some cookies by then.
I know it's more fun to do the game before Christmas, but later is better than never, right?
And you can always use an Amazon gift card after the holidays. 😉
So, if you check back here right after Christmas, we should have some guess-the-artist cookies up for you.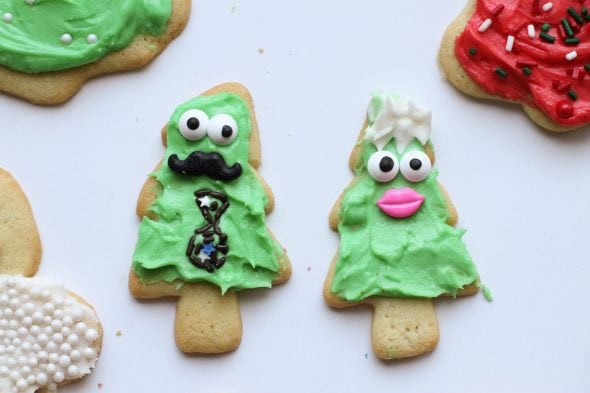 By the way, if you want the Christmas cookie recipe I use, you can find it right here.
And the eyeballs we so often use on our cookies are these ones made by Wilton. You can usually find them at craft stores, and some grocery stores have them near the food coloring/frosting section. I like to buy them at craft stores with a 40% off coupon. 😉
Sometimes on Instagram, you guys tag me with photos of your eye-balled Christmas cookies, and it warms my heart. I love that other families are making Christmas cookies with eyes too!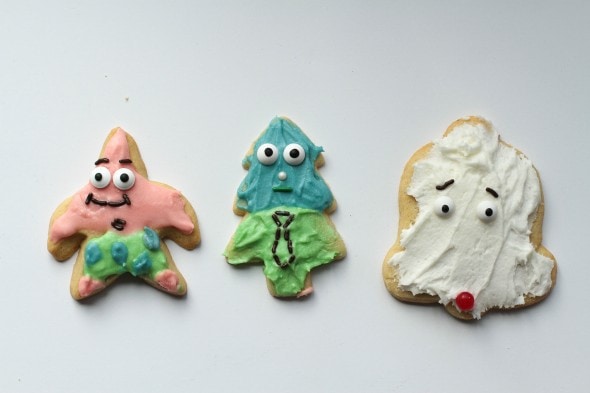 This is clearly why my family was put on this earth.
Eyeballs or not, I hope you have some fun cookie-decorating time this month with people that you love.
I do have to put out a strong recommendation to add eyeballs to your decorating supplies, though. They up the fun level by at least 47%. 😉