1. I fixed a ripped pair of jeans.
Remember my pair of jeans that I ripped by pulling on the belt loop?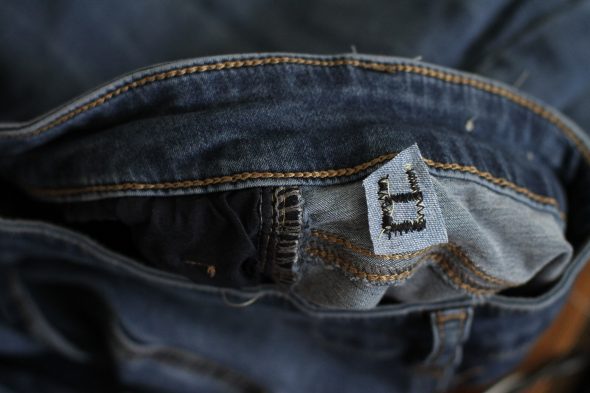 Well, that repair is holding up fine, but the jeans developed a split by the bottom of the zipper.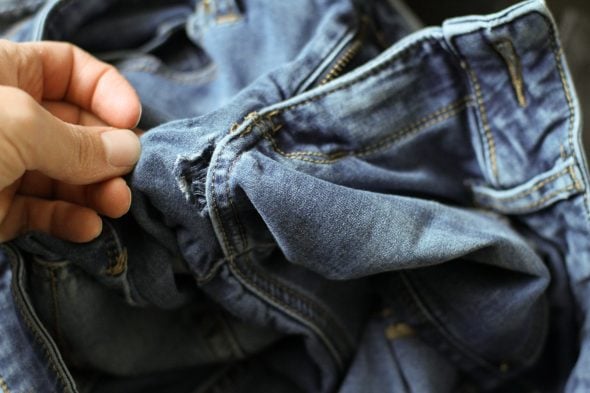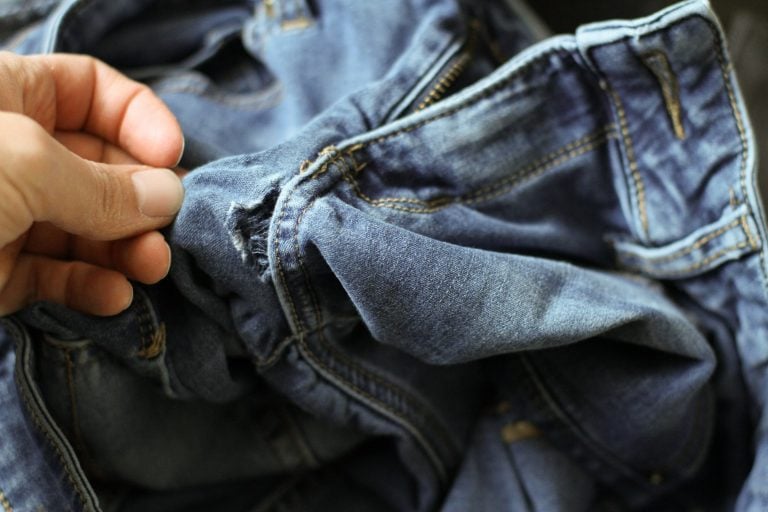 I repaired this basically the same way that I repaired the belt loop (click here to read about that method.)
Basically I sewed a spare piece of denim fabric underneath the rip, and then sewed up the rip. I keep an old denim shirt around specifically for this purpose, actually. It's helped me multiple times!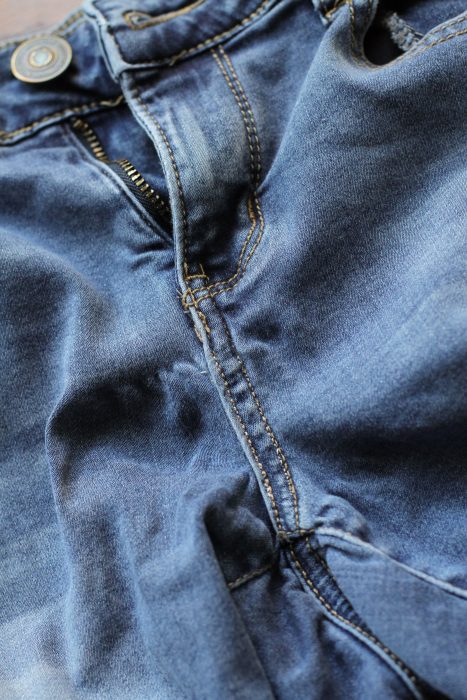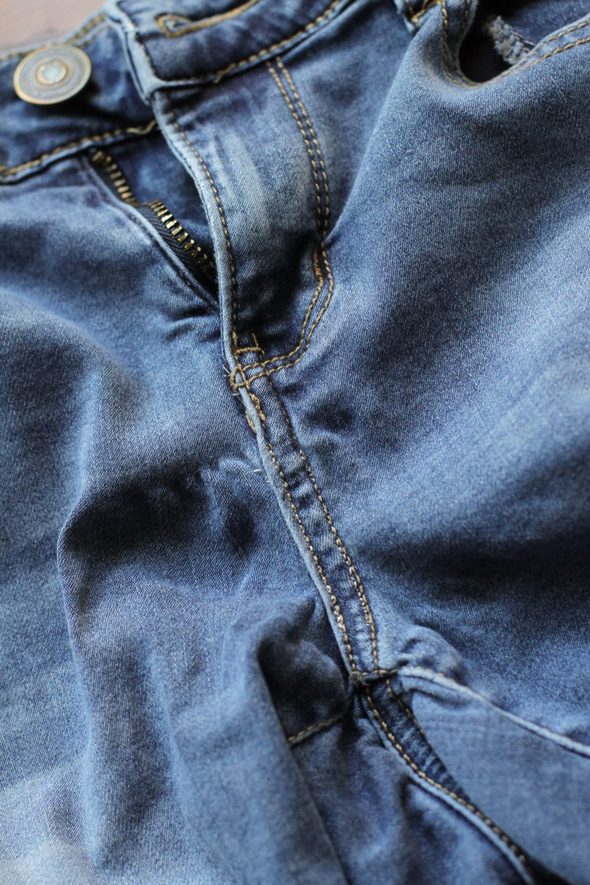 The repair is pretty inconspicuous, which makes me happy.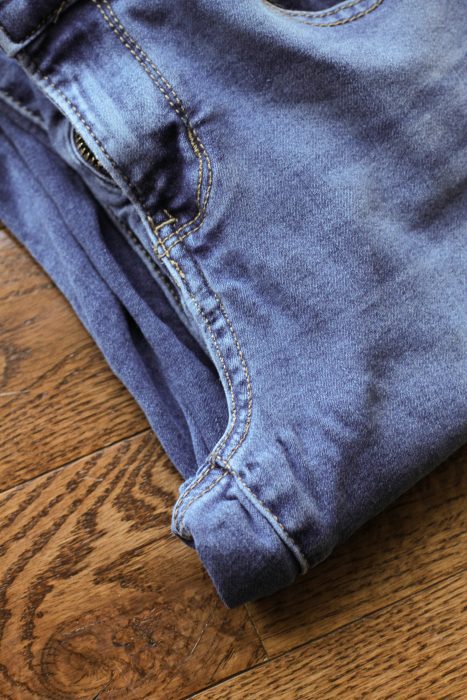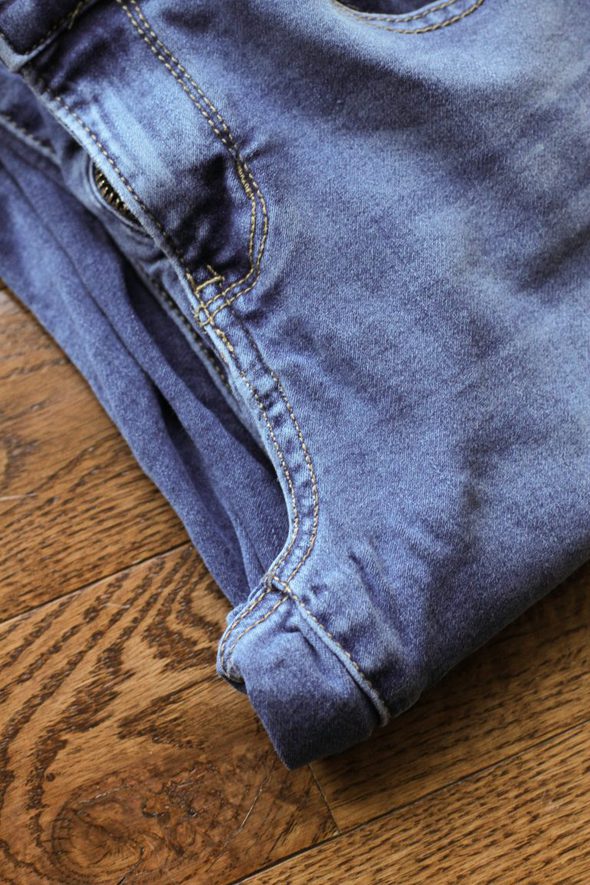 I do feel slightly nervous while wearing these jeans now, though.
Like…where will they split next??
I think I will probably just wear them to places where I will not do a lot of squatting or bending.
2. I got Lactaid pills at Costco.
One of you told me to check warehouse clubs for these so while I was near Costco yesterday, I popped in and sure enough, Costco has their version of Lactaid pills.
These definitely seem to be helping Sonia with her dairy issues, so I'm really glad to know of a cheap place to buy them.
3. I filled up my gas tank while at Costco.
Costco has great prices on gas, but making a special trip to get a good gas price is usually pointless. You waste more driving there than you save!
4. I bought only three things at Target.
I needed buns, Cream of Wheat, and graph paper and that is ALL I bought. Yay me!
5. not a frugal thing but…
I donated my extra rubber bands to the post office. I had piles of them in my junk drawer; way more than I'd ever need. I wasn't sure what to do with them, but I googled and discovered that the post office accepts rubber bands.
So, I brought them over when I shipped Sonia's otters yesterday.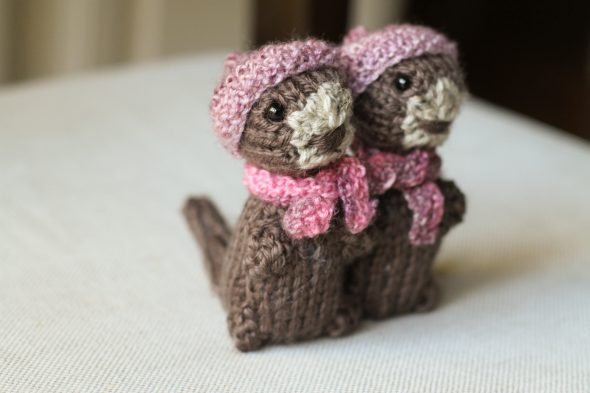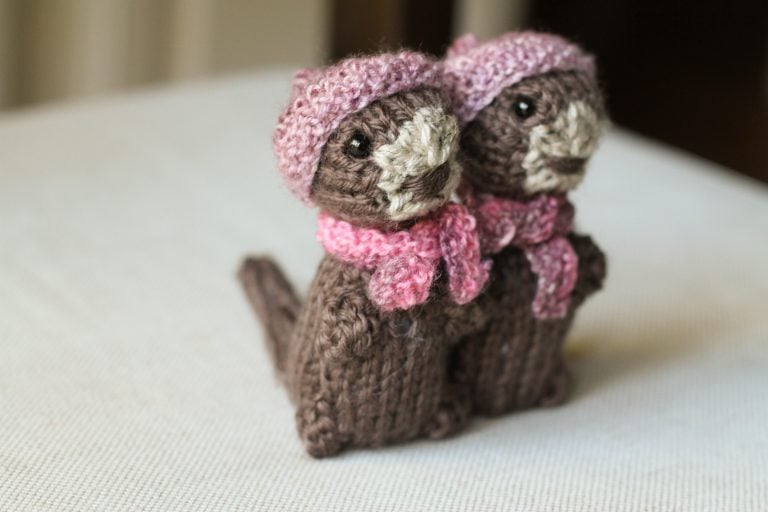 That's more of a frugal thing for the post office than me, but I'm happy I was able to give the rubber bands to someone who will use them.
Your turn! Share your five frugal things in the comments.