I put out a call for Q&A submissions on Facebook yesterday, and I got inspired to promptly put some into a post!
How can I organize and manage the inside of my refrigerator?
-Susan
Oh, Susan. I feel you here. Fridge organization is one of the hardest things for me to conquer and I am still a work in progress here.
I go into a lot more detail with this in my Fight Your Food Waste course, but here are two main ideas for you.
1. Use clear containers
This is absolutely, positively, non-negotiable. You will not eat what you do not see.
Use Pyrex, Mason jars, plastic bags, clear plastic containers…just make sure that you can easily see what's inside the container.
(More about the silicone Pyrex replacement lids here.)
2. Do a super quick fridge sweep every other day
A fridge sweep is just a five-minute inventory/organization habit where you look for bad food (chuck it!), move soon-to-go bad food to the front, and just jog your memory about what you have.
Fridges get out of control when we don't go through them regularly; going through them super frequently keeps them from getting into terrible shape.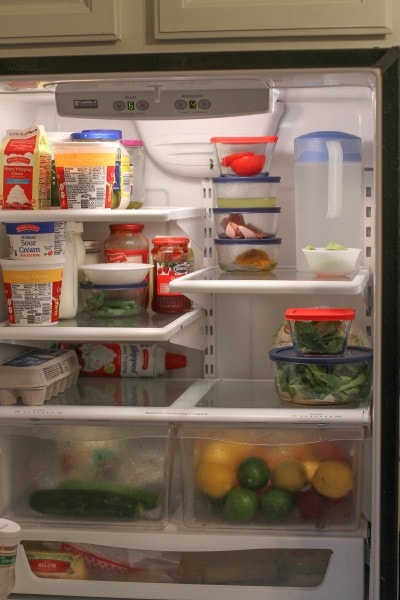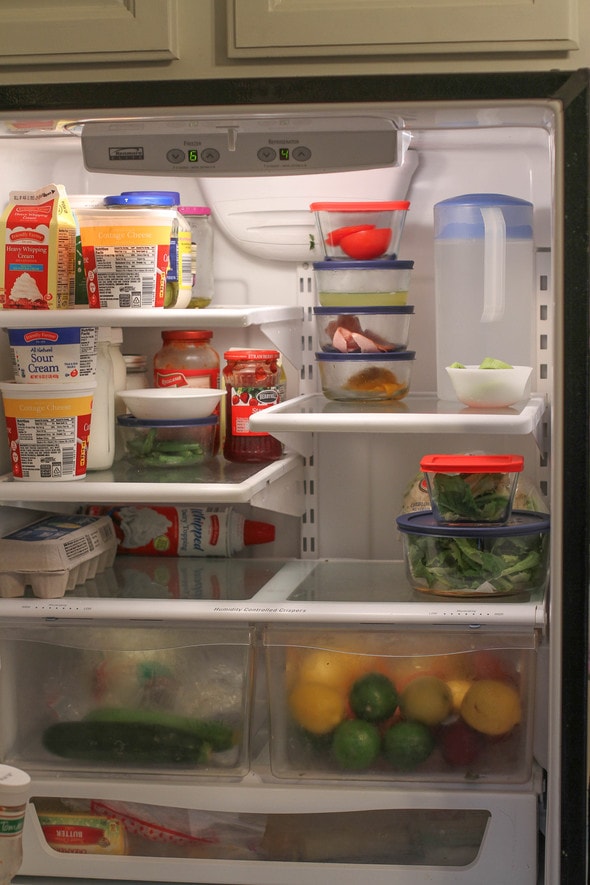 And if you do fridge sweeps regularly, you are more likely to shop more carefully and avoid duplicate purchases. Knowing what's in your fridge is half the battle.
Susan, since you'd like to learn more about this topic, I can give you a complimentary subscription to my four-week food waste course. Email me!
And anyone else who's reading this and wants to learn more, send me an email to let me know, and I'll send you a code for 50% off my course.
Why are women's jeans so expensive? And what is the best deal on women's jeans?
-Peggy
Oh man, I hear you! I read on a mom fashion blog the other day that they were reviewing affordable jeans, and by "affordable", they meant, "under $100/pair".
(!!!!)
Stitch Fix
I have a couple of pairs of expensive jeans from Stitch Fix (under $100, so I guess they are affordable??), and I will say that they do have a more comfortable stretchy material than cheaper jeans.
At the same time, though, even my expensive Stitch Fix jeans do eventually lose their fresh stretch and they get that sort of bunchy look.
Old Navy
As far as the best deal goes, I've gotten some jeans very affordably at Old Navy. They have oodles of styles and sizes available, and several of my Old Navy pairs have lasted for a long time.
To get the best deals at Old Navy, I:
wait for a sale email
use my Old Navy/Gap Visa credit card*
go through TopCashback for a little extra credit
choose the free economy shipping
*About the credit card: I don't keep a lot of store-specific credit cards, but the Old Navy/Gap one often sends me offers to get an Old Navy bonus (for instance, "spend $500 outside of our brands, and get a $30 Old Navy credit"). So, I hang onto that card and just use it when there's a good offer.
eBay or Goodwill
If you are willing to go the second-hand route, you could try a thrift store like Goodwill to see if you can find a pair that works for you.
And if you know exactly what brand and size fit you well, eBay is a great place to find jeans.
Just search for your brand, style, and size, and odds are pretty good that someone will have them listed for sale.
Bonus jeans tip: mend whenever possible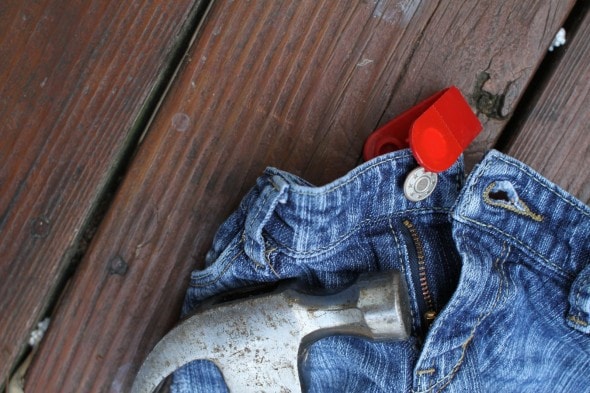 Extending the life of your current jeans = less jeans shopping overall!
I recently sewed up the waist of a pair of my jeans.
And here's how to replace a metal riveted jeans button.
What's your favorite pasta noodle shape?
-Jessica
You know, I don't really care what shape my pasta is so much as I care about the sauce that's on the pasta.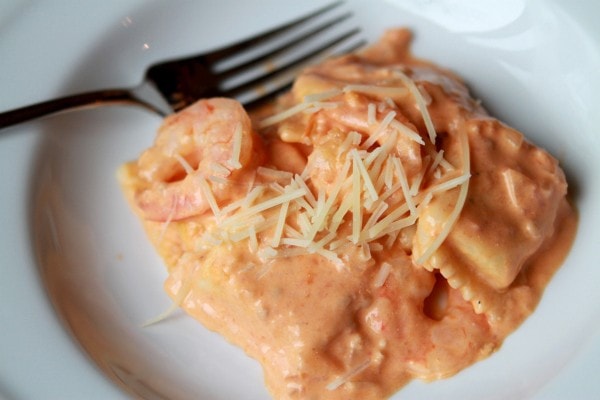 My very favorite sauce is a pink sauce, a cross between Alfredo and tomato sauce.
I also really like a tomato-based sauce if it has spicy sausage in it.
But generally speaking, creamy sauces have my heart.
Have you ever tried charcoal toothpaste? And what is your favorite Oreo flavor?
-Reese
(we met Reese in a recent Meet a Reader post!)
Yep, I did try a tube of charcoal toothpaste because it came in one of my Mighty Fix shipments.
It was fun to photograph: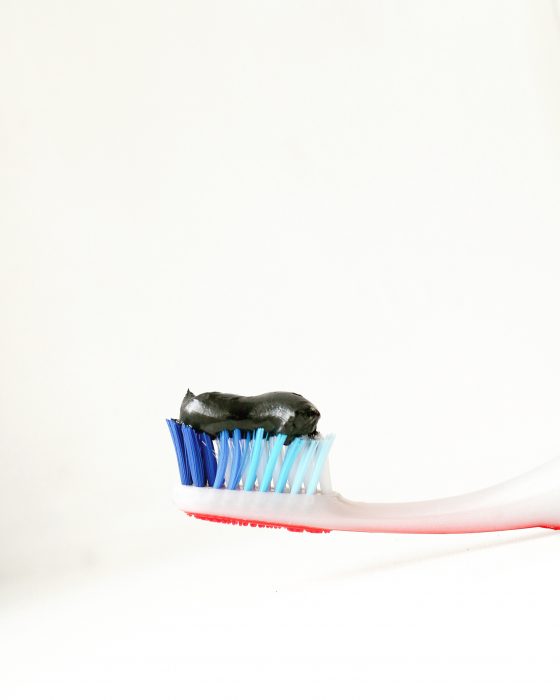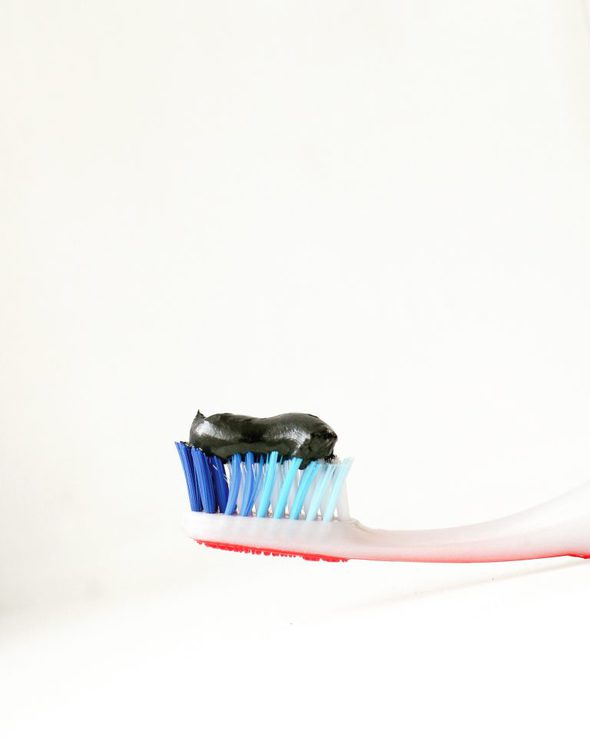 And while it's sort of entertaining to use because it turns your mouth black, I wouldn't say I noticed a huge difference in how my teeth looked after using it.
Favorite Oreo flavor?

I'm gonna have to go with mint Oreos, and I think I actually like the thin ones better than the double-stuf variety.My girls all think that the double-stuf is where it's at, but I feel like the cookie/filling ratio is just off with those.
So I will always choose the regular or the thin varieties.
Oh, wait!
I just remembered that in December, peppermint Oreos are available at Trader Joe's and at Aldi. THOSE are my ultimate favorite and I can eat way, way, way too many of those in a sitting.
Got a question?
Leave me a comment here or send me an email, and I'll add your question to a future post.
Got an answer?
If you have input for some of these reader questions, do share in a comment!
And hey, you can tell me your favorite Oreo flavor too.