Woo.
Yesterday was kind of a day with comments, mainly on my Facebook page.
I knew masks were a little controversial, but I was perhaps unprepared for just how controversial they are on Facebook.
I love you all, regardless of your position on face masks. Virtual (and virus-free!) hugs to you all.
And now for a totally un-controversial post. At least, I think it will be.
1. I sold my old camera lens on eBay
I disclosed the auto-focus problem, of course. Luckily, there are always people on eBay who are happy to buy lenses with issues.
I don't know if they use them for parts or if they fix them and then sell them, but I really don't care. I'm just happy that someone wants to give me some money for a lens I don't want.
My old lens sold for $100, so my new one actually cost me $200 vs $300. I'm pretty happy with that!
2. I bought a used copy of the Everest Imax movie
After Sonia and I both read Into Thin Air, we really wanted to watch the Everest Imax movie again.
But it's hard to find a streaming version anywhere, so we bought a DVD copy on eBay for a few dollars. And after we watch it, I'll list it on eBay and probably get most of my money back.
3. I bought a half bushel of bruised peaches for $15
We've been eating them fresh, of course, but I've also been slicing and freezing them.
It's kind of a tedious process, but I know that when January Kristen want peaches in her oatmeal, she will appreciate summer Kristen's efforts.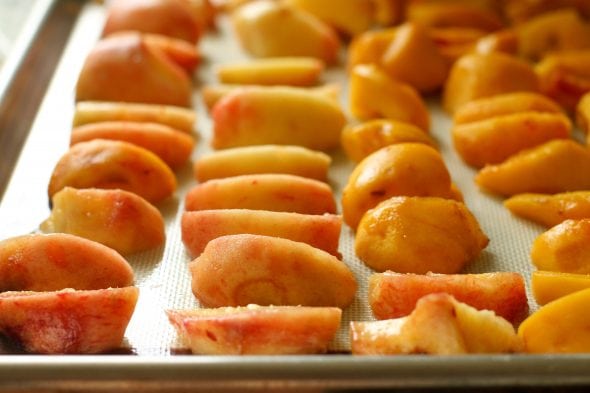 Bagged frozen peaches from the store are pretty expensive, so it doesn't take many pans of frozen slices to reach $15 worth of peaches. Plus, these ones definitely taste better than the frozen ones from the store.
And I'm giving a home to peaches that otherwise might go to waste.
4. I bought replacement lids for my Pyrex containers
We are religious about hand-washing the lids instead of putting them in the dishwasher, but still, some of my lids have cracked.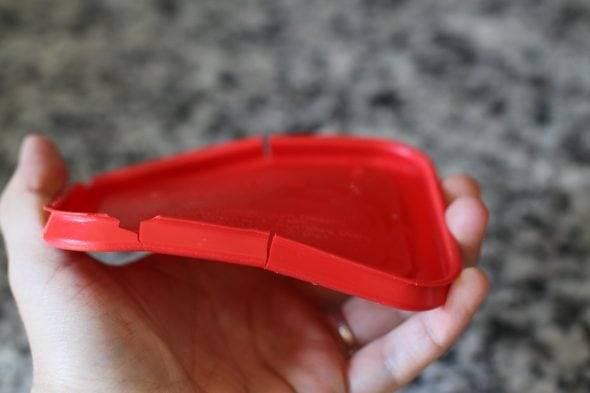 So, I ordered some replacement lids.
AND I discovered that you can get silicone lids for some sizes of Pyrex. These are bendable, so they won't crack, and they shouldn't absorb smells either.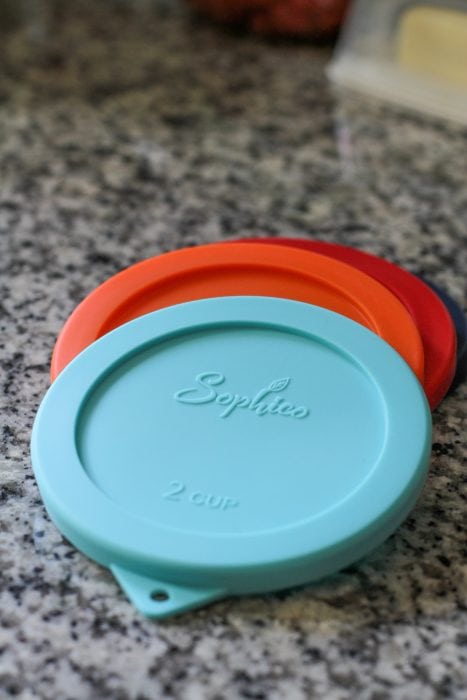 Plus, you can put them in the dishwasher. Woohoo!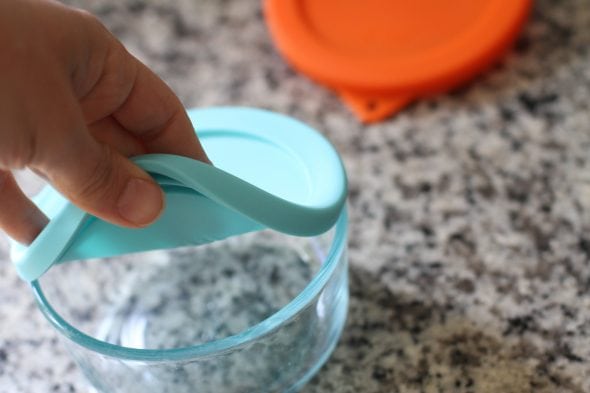 They are more expensive than the regular replacement lids, but if they last for a long time, they will be worth the price. I bought a set of four for the 2 cup containers, and I'll let you know what I think of them after I've had them for a while.
5. I…
bought two boxes of contact lens cleaner to get a $5 discount
added enough soap to my Grove box to get a free gift (and now I won't need another order for a while)
picked up library holds (so much cheaper than buying books)
used a Starbucks gift card to bring Lisey a very big cold drink at work
What frugal things have you been up to? Share yours in the comments!