In honor of Earth Day tomorrow, I have a fun offer for you guys from Mighty Fix!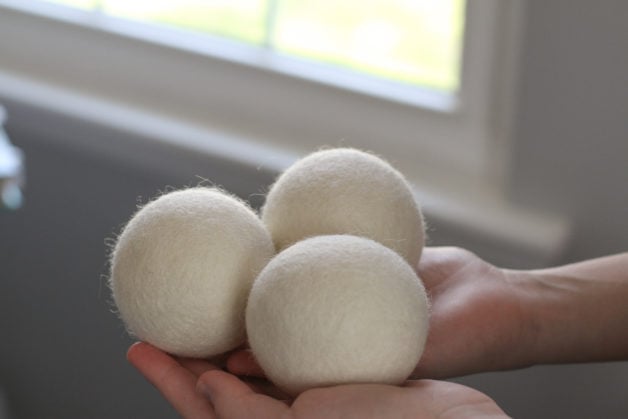 Mighty Nest runs a subscription service called the Mighty Fix; when you subscribe to the Mighty Fix, you get an earth-friendly, healthy item in your mailbox every month.
The idea is that you can gradually switch from a more disposable lifestyle to a lifestyle filled with reusable things.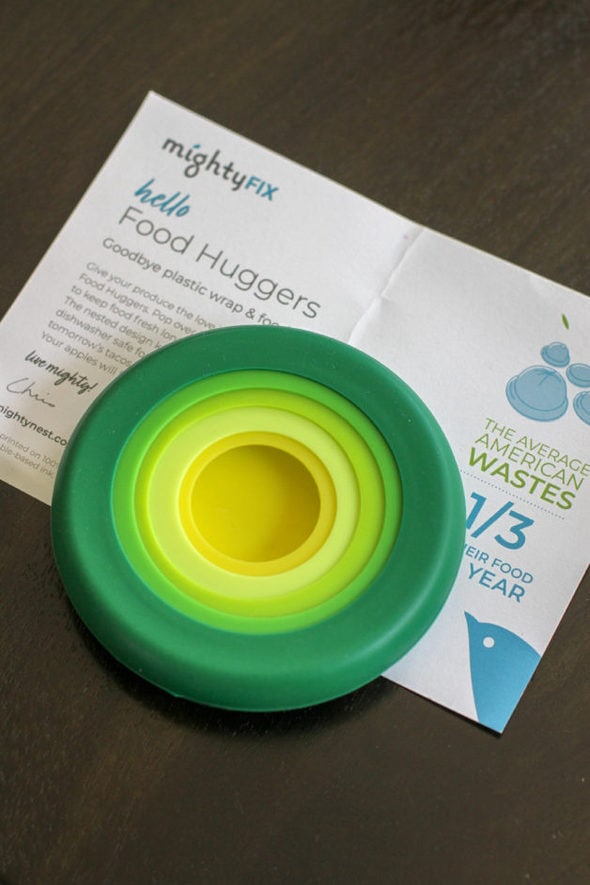 To entice you to join, Mighty Fix is extending a special offer just for Frugal Girl readers.
New Mighty Fix subscribers can pay just $3 for their first month, and for their first fix, they get to choose from:
a set of 3 wool dryer balls
a set of Food Huggers
Dryer Balls
If you go with this option, you'll get a set of three dryer balls, made from New Zealand wool.
Dryer balls are an eco-friendly, budget-friendly swap for dryer sheets.
Why use dryer balls instead of dryer sheets?
Most dryer sheets are made with synthetic fragrances and chemicals
Dryer sheets are disposable, so they become trash after one use
Since they're disposable, you have to keep on buying dryer sheets
Dryer balls are not only reusable and natural, they also reduce drying time by helping the air in your dryer circulate more efficiently.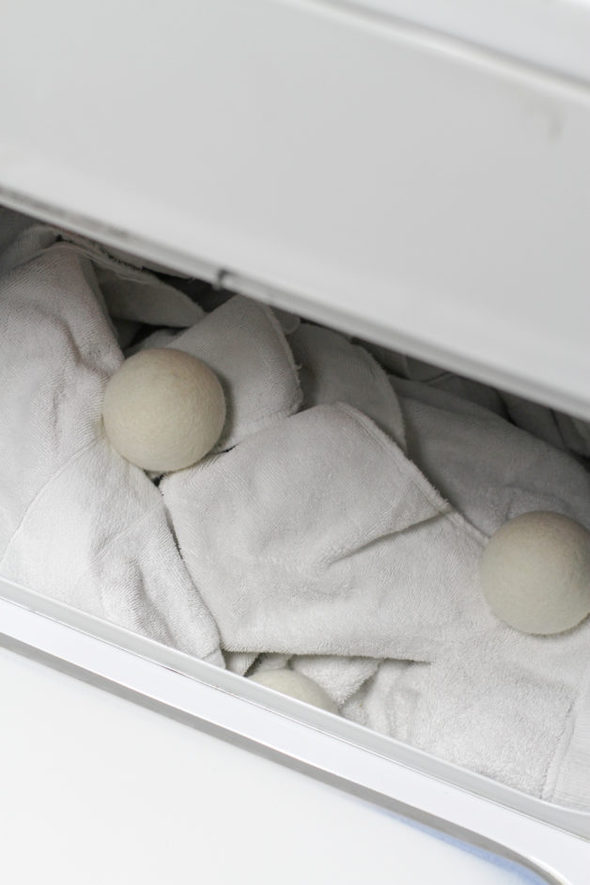 And if you want to give your laundry a fresh scent, you can put a few drops of your favorite essential oil on the dryer balls before tossing them in with your laundry.
I know some of you don't use a dryer at all (that's the tip-top eco-friendly choice!), so there's another offer too:
Food Huggers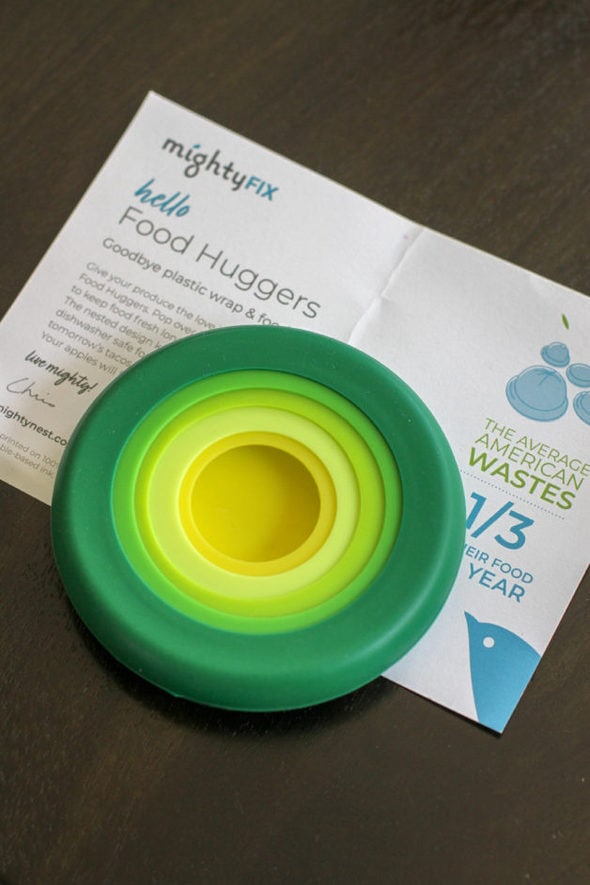 Plastic bags and plastic wrap are super convenient, which means it's super hard to run a kitchen without them.
So, I am always happy when I find a product that helps me use less disposable plastic, and Food Huggers are one such item.
Plastic-free produce storage
If you have leftover produce, such as half an onion or half a lemon, you might normally put it into a bag, or cover it with plastic wrap/aluminum foil.
But if you have Food Huggers, you can just pop the Food Hugger on the cut end to keep the produce fresh until you need it.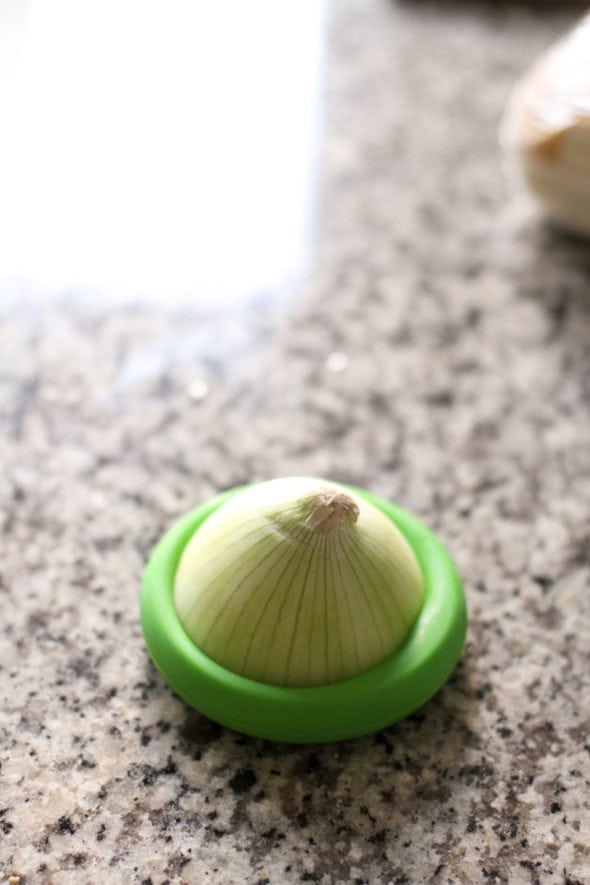 Food Huggers are great because they help to keep food visible, and visible food gets eaten!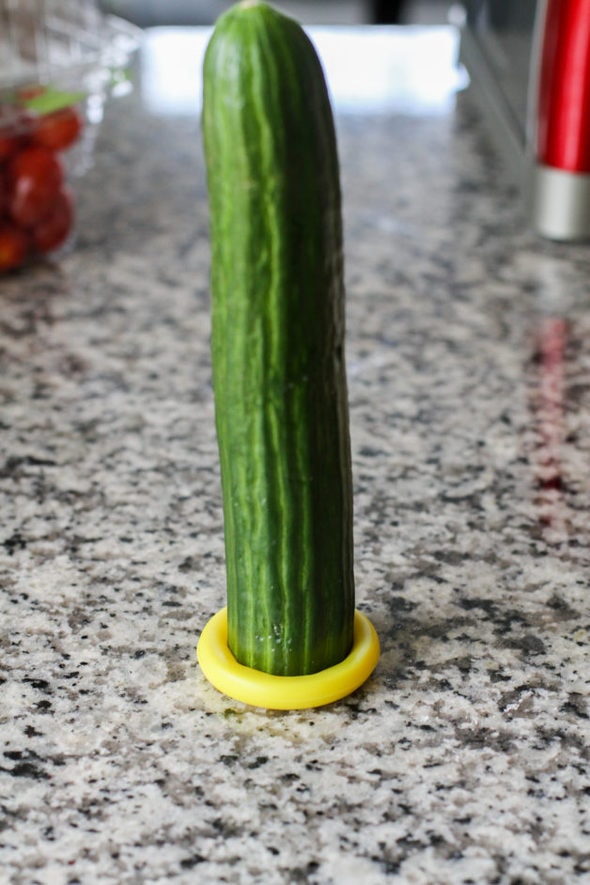 Also, they keep the cut end of the produce from drying out, which keeps the produce fresh and edible longer.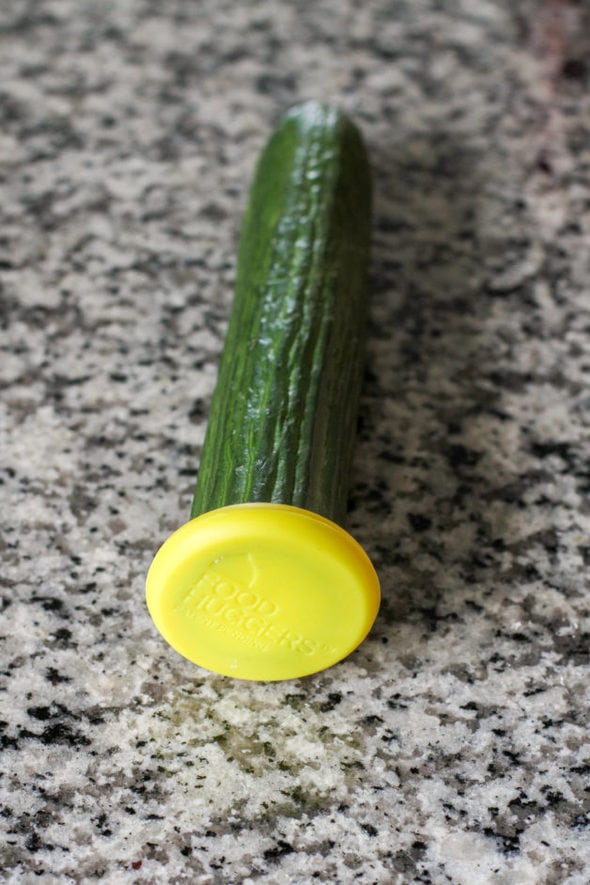 Plus, Food Huggers are infinitely reusable, and they're dishwasher safe.
Aaand, they nest, which means they will take up almost no space in your kitchen.
Food Huggers double as lids
I got a set of Food Huggers in my Mighty Fix a few years ago, and while I often use them for their intended purpose (food storage), just as often, I use them as a lid for all sorts of containers.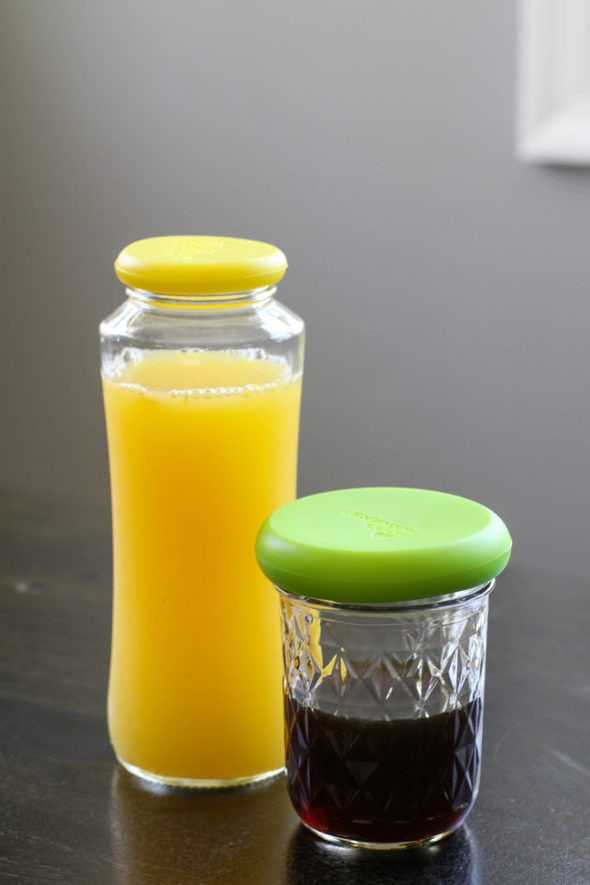 They fit on Mason jars, glass bowls, and even saved glass yogurt containers.
And you can put them on top of a half-finished drink too.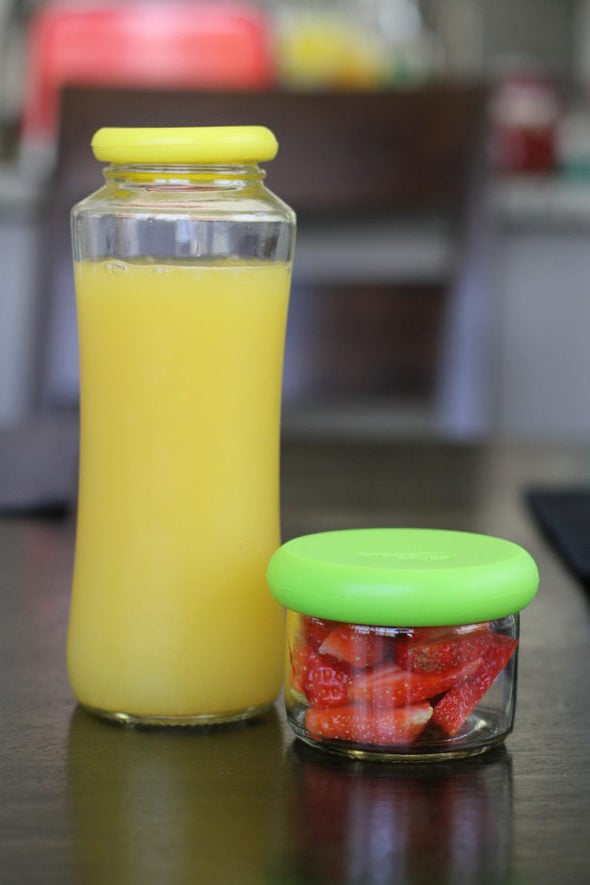 This is one of those glass Oui! yogurt containers; the Food Hugger fits perfectly.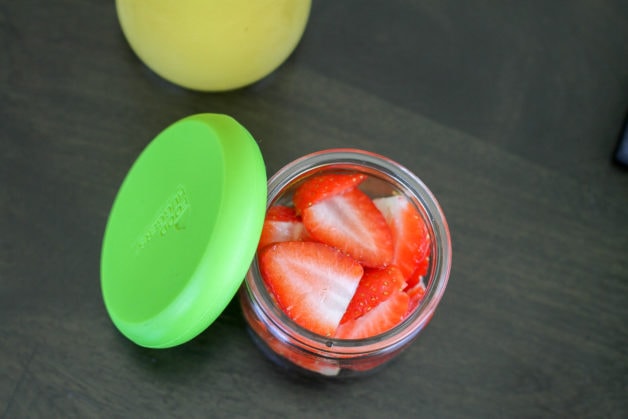 (Since I'm frugal, I have to say this: Oui yogurt is a bit pricey; overall, it's much less expensive and much less trash-producing to make your own yogurt or to buy quart containers at the store. But if a container makes its way into your house, you can at least save the glass jar for other uses. And if Oui yogurt is your splurge, no judgment. 🙂 )
How to get your dryer balls or Food Huggers
Just sign up for a Mighty Fix subscription, using one of the two links below, and your first month will cost only $3!
Dryer Balls
To get a set of wool dryer balls, sign up using this link or the button below.
Food Huggers
To get a set of Food Huggers, sign up using this link or the button below.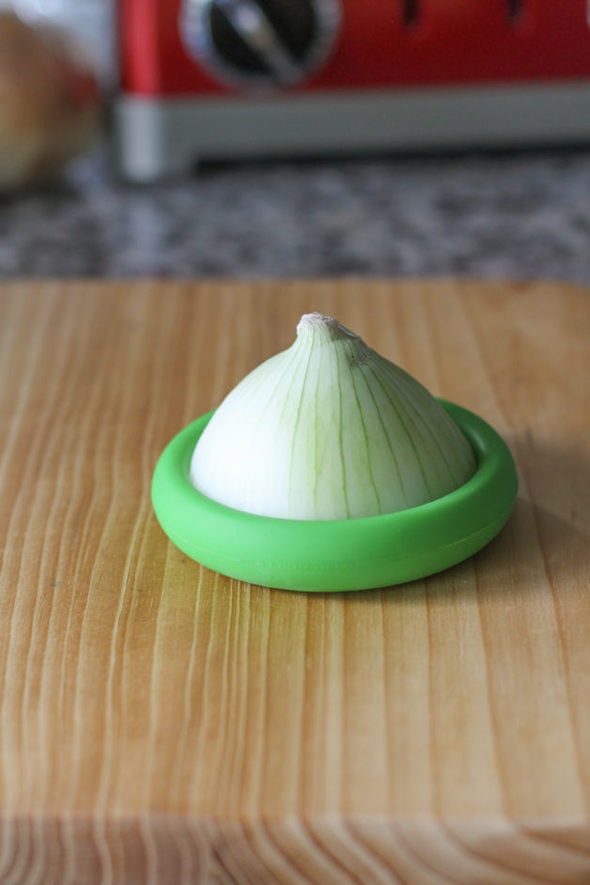 You can cancel your subscription at any time, so this is a very low-risk offer. 🙂
Free shipping
You never pay a shipping charge with a Mighty Fix subscription, so your introductory month truly does just cost you $3. Excellent!
Consider a yearly subscription
If you'd like to commit to getting a Mighty Fix box for a whole year, do consider the one-year option…it brings the monthly price down to just $8.25, which is like getting three months free!
Questions? Let me know in the comments!