What I Spent
Well, we didn't do a ton of grocery shopping this week because it was a pretty unusual week of dinner meals for us.
I made a $25 stop at Harris Teeter and Mr. FG did an $80 run to BJ's warehouse club.
So, our grocery spending was $105.
April Grocery Spending
Week 1: $115
Week 2: $156
Week 3: $145
Week 4: $218
Week 5: $105
April total: $729, or $145/week
What We Ate
Saturday
Mr. FG and I did a takeout date night, using a $15 birthday discount from a local restaurant.
Sunday
We were at my parents for a joint birthday celebration because my brother and I have birthdays that are one day apart.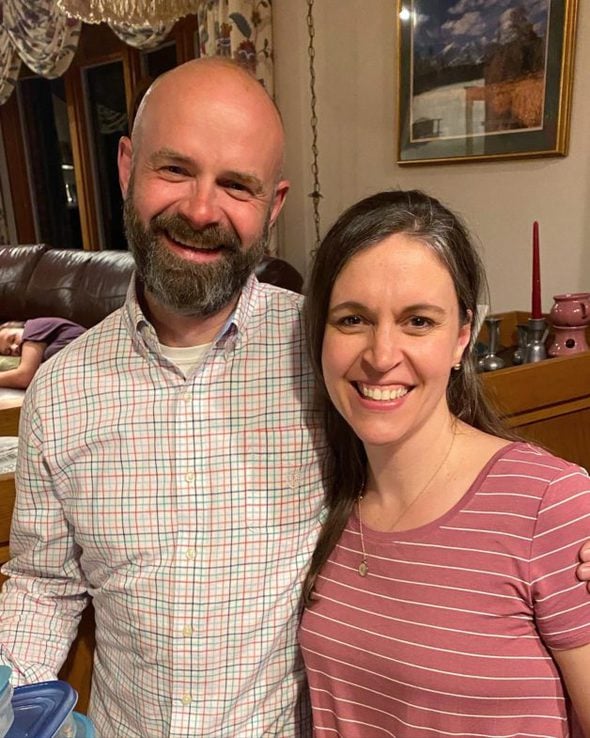 Although if you wanted to get technical, our birthdays are 1 year and 364 days apart. 😉
Monday
A small pause in the birthday thing; I made a chicken salad that was sort of a cross between a green salad and a typical mayo-based chicken salad.
And we ate it in pita breads.
Tuesday
This was my actual birthday, and I chose to get Panera takeout for my dinner. We had ice cream cake from a local shop for dessert.
Wednesday
It was unseasonably warm here, so I grilled some sausages and hot dogs.
In keeping with the warm weather thing, we had carrot sticks, celery sticks, cucumbers, and grapes on the side. Nice and cool!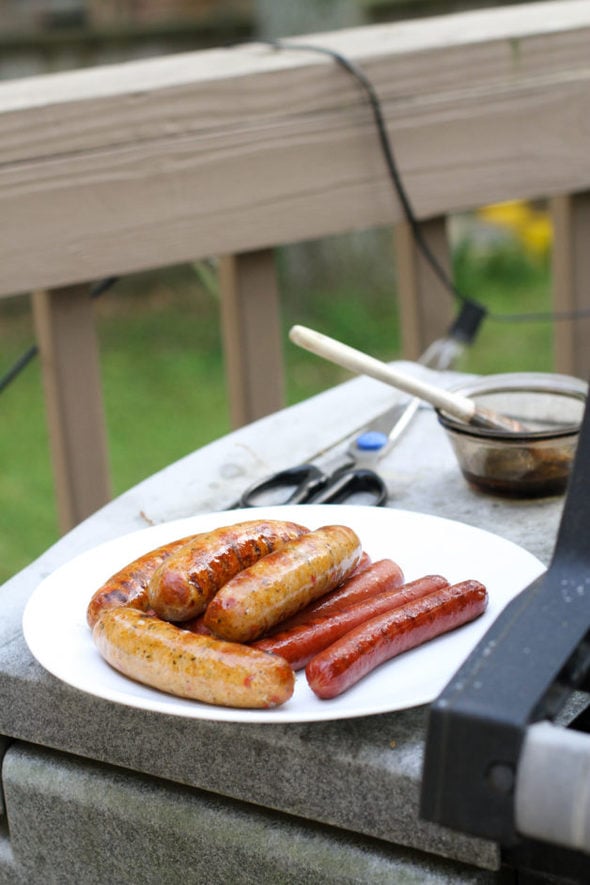 Thursday
Since it was my birthday week (did I mention I had a birthday??), I had a free birthday offer from Chick-Fil-A and also, Mr. FG and I both had a free sandwich offer in our apps.
Lisey was with a friend, so since it was just the four of us, we redeemed all the free offers and got dinner for just a few dollars.
Friday
Last week, it turned out that Zoe's teeth were indeed way too sore for pizza.
She's adjusted nicely to her new brace/rubber band situation now, though, so I think we'll give pizza a try tonight.
What did you have for dinner this week?