Hey, everyone! Reese is one of my most faithful readers; I remembered that she'd been around since forever, so I was delighted when she said yes to being featured.
And I'm extra-delighted that she sent in so many photos. I love pictures!
1. Tell us a little about yourself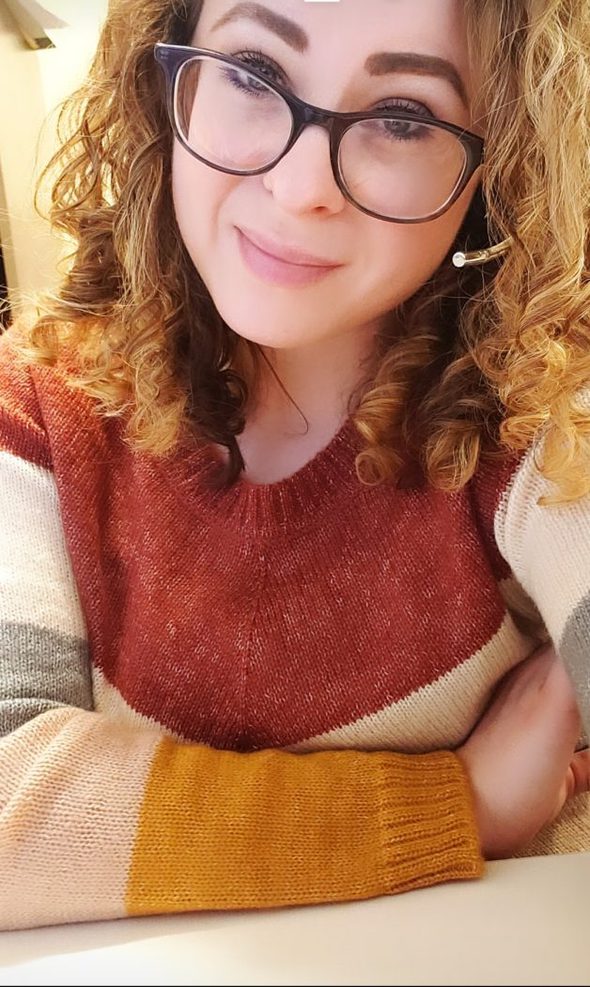 Hi all! My name is Reese. I turn 35 this year and live in Wyoming with my husband and 15-month old son.
I have two bonus kids who are turning 18 and 17 this year (one graduates from high school this May!).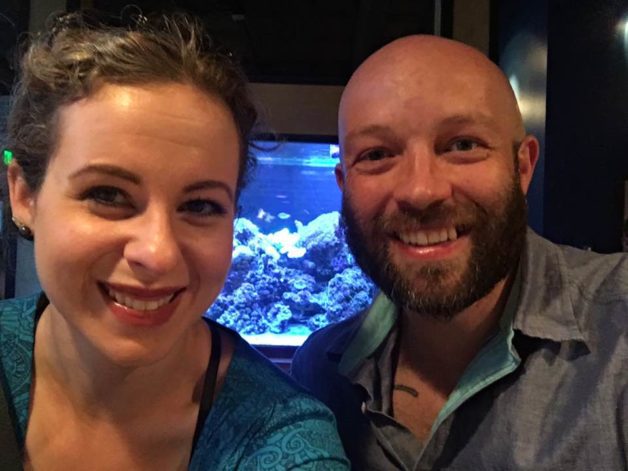 I'm originally from Chicago (Go Cubs!). I don't miss much about living in the City, but I do miss being on a train in the chilly late fall months and catching whiffs of the Blommer chocolate factory hard at work.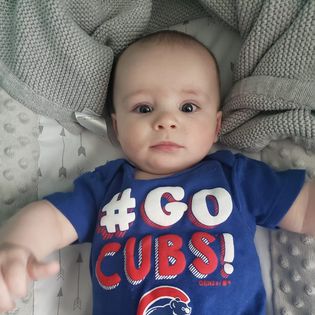 My husband is a nurse (and it has been a very, very long year for us) and I am a graphic designer and digital marketer.
I specialize in marketing for education and large events (Broadway shows, 20,000-person graduation ceremonies, concerts—we threw a free Sir Mix-A-Lot concert one summer that was awesome—and various events for nonprofits including the largest corgi parade in the US!), but I was laid off at the start of the pandemic last year since events aren't really a thing right now.
It took me 3 months to find another position, and now I'm working at a financial institution. I market to people in an entirely different way than before. Instead of trying to sell someone something, I'm genuinely trying to educate on how to use money wisely or what products might be best for different members…with the whole goal of having them prosper!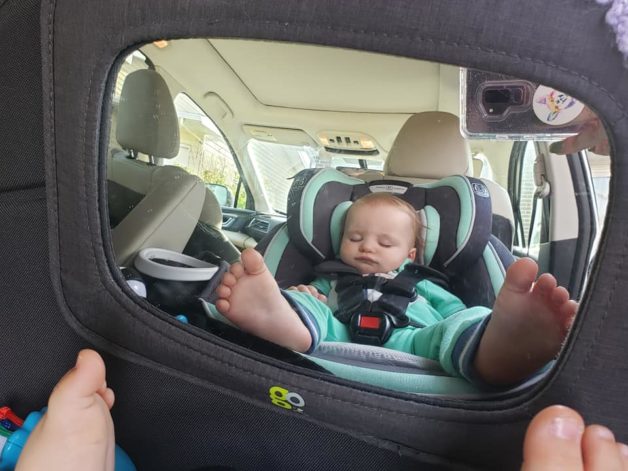 I serve on a number of local nonprofit boards, including our schools foundation as well as an animal shelter and 2 corgi rescues.
I love dogs, particularly the ones that ride low to the ground and resemble loaves…
2. How long have you been reading The Frugal Girl?
I remember when Zoe was really small, so about 13 years?
I know I found Kristen's website when it was linked through someone else I was reading at the time… anyone else want to join me in asking the kids to hide stuffed animals in groceries again? 😀
(Note from Kristen: I started blogging in 2008, so Reese has definitely been here since the early days!)
3. How did you get interested in saving money?
My mom worked for credit unions for 40+ years. I remember her taking me in to open a savings account when I was little. Now, savings just comes in handy.
Since my husband's work is hourly pay, what he makes can fluctuate an awful lot (to the tune of $20k a year). We pay ourselves first, then pay the other bills.
Some months we don't pay ourselves as much, and sometimes we dip into our savings. But that's what it's there for and I try not to feel bad about using the money we've set aside.
When I was home last summer, it was nice to have unemployment and pandemic pay, but I was more at ease that we had savings to cover our costs for those three months, since the pandemic pay wasn't guaranteed forever.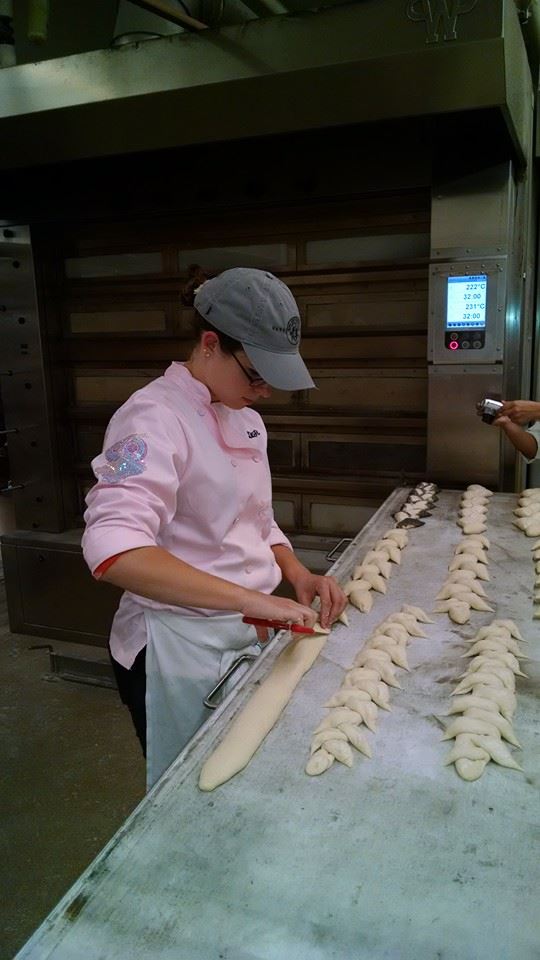 4. What's the "why" behind your money-saving efforts?
My grandmother is 82 years old and still working. She's made a number of poor financial choices over the years because she has a big, giving heart.
I have different goals if my husband and I should live to that age—life is too short to spend it all working.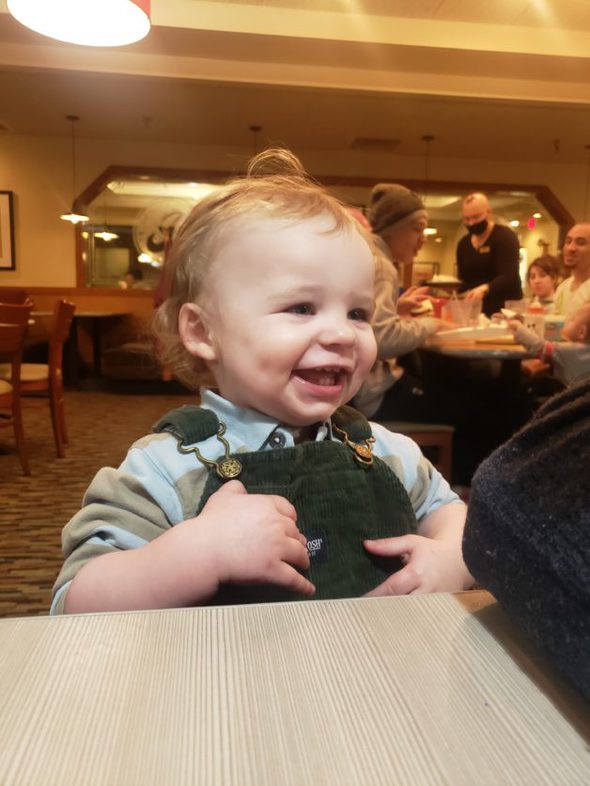 I save now so I can spend time not working later! I have high hopes of being that grandmother known for her baking and spoiling of grandchildren and great-grandchildren.
Gotta plan for that now!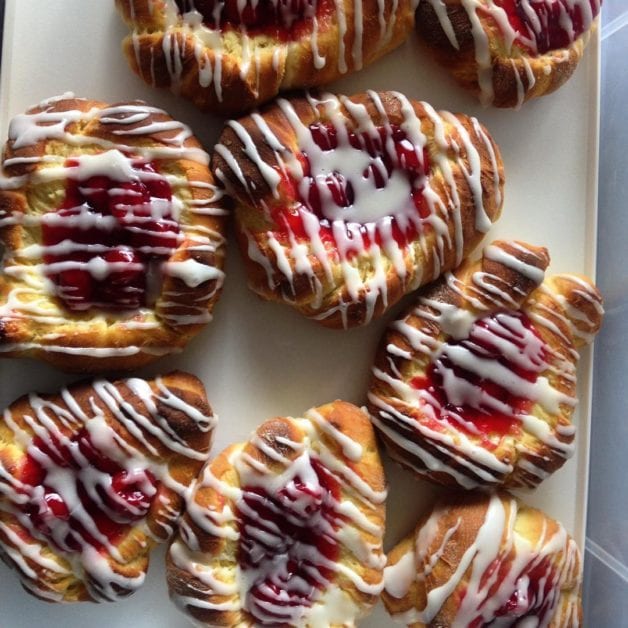 5. What's your best frugal win?
When I met my husband, I was instantly drawn to how good he is at everything, including renovating. One of our first dates was laying tile in the upstairs bathroom. Grout is my love language. <3
He knew what I wanted in my renovated kitchen. We bought supplies as we found them on sale, donations from Habitat for Humanity, or from friends/family who didn't need things anymore. We also borrowed a lot of tools.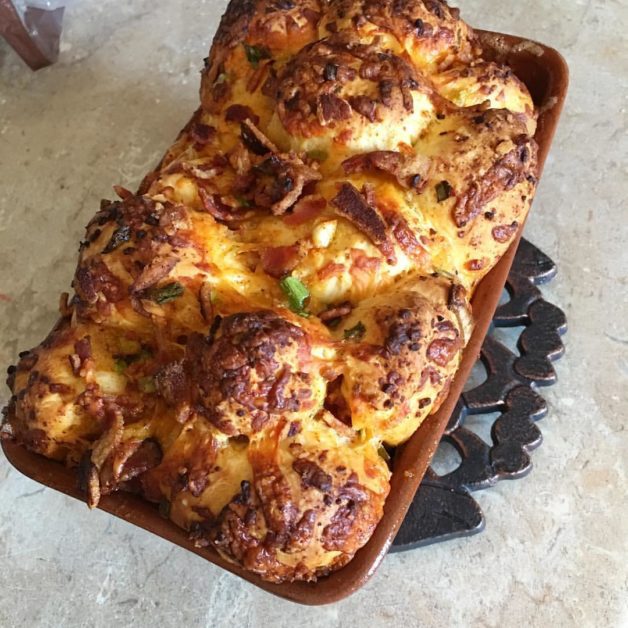 When I was at a conference out of state, he texted me a picture of a row of ovens/stoves at used store he was at. And there it was. Tucked in the back. A Kenmore Elite Dual-Fuel 40" double-oven.
It's more like a 1.5 oven, but regardless… SOMEONE HAD DONATED IT.
I stepped out of my break-out session and called the store. They originally wanted $350 for it but I talked them down to $275 on the condition that I paid for it right then.
I knew if someone had donated it, it was likely in need of some repair. We were willing to take a chance.
After I Google-researched the issues it had, I sent the electrical "brain" of the stove to an online company for repair. $140 and it was fixed.
We've had this $2,500 beauty in our home for the past five years and all we paid was $415 total.
6. What's a dumb money mistake you've made?
I had just bought a used car, and one of the neighbor dogs attacked it. My dog was sitting in the passenger seat and this other one saw him, wanted in, and scratched the ever-living-daylights out of my car in an attempt to bust through. One whole side of my car was wrecked.
The neighbor was apologetic (the dog was SUPER friendly, just overly zealous with a fresh, sharp manicure), and had her insurance cover the full cost. I stuck the repairs on my credit card, and used the money from the insurance to get gutters on the house.
Worst. Move. Ever. It took me a million years to pay off that card. I paid interest on a charge that I never should have. It was a "seems like a good idea at the time" opportunity.
7. What's one thing you splurge on?
Home renovations.
Housing prices are insane right now… and when we have 3 kids, 2 adults, 3 dogs and a cat in our 1,500 sq/ft house, we can feel a little cramped. Our living room is about 200 sq/ft. We do want to live below our means, but we want to do it happily.
We're also not novices about most things, and were inspired by many tutorials from Young House Love!
Two projects happening right now:
One | Garage
My husband is building a 22×28' garage in our backyard with help from friends and family. We initially invested about $10,000 upfront into it. Now we spend as he needs materials (he started last July and only has insulation and electrical left).
It won't be used as a garage for us, but rather his wood shop. He's a very skilled wood worker (He can do anything I tell ya!)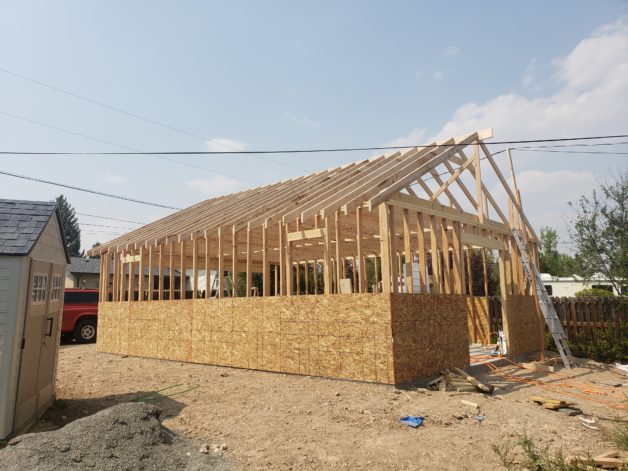 Two | Refinance
We're currently refinancing our home to not only get a lower rate, but to also get a cash out on the equity in the house. This isn't a forever house for us, but it's a foreseeable future house.
And to live here we really need more LIVING space (no more bedrooms or bathrooms needed!). After 6 years of homeownership, we owe right under $130,000, and our house is worth about $300,000. We'll take out $55,000 to renovate, lower our rate, and lower our monthly payment all at once. It will extend our loan back out, but it's ok for us!
Our goal isn't to pay off our home at this point in our lives. Our goal is to invest wisely, then support our family and needs.
With this money, we'll get an additional 300 sq/ft, new floors throughout the house, and then a completely finished laundry room with a new tankless water heater.
We are working with a contractor on this, since it does require working on a load-bearing wall and my husband doesn't want to over-extend himself with the garage and this (plus I just don't want to be living in renovations with a toddler for a year. This project will only take 7 weeks with a professional!)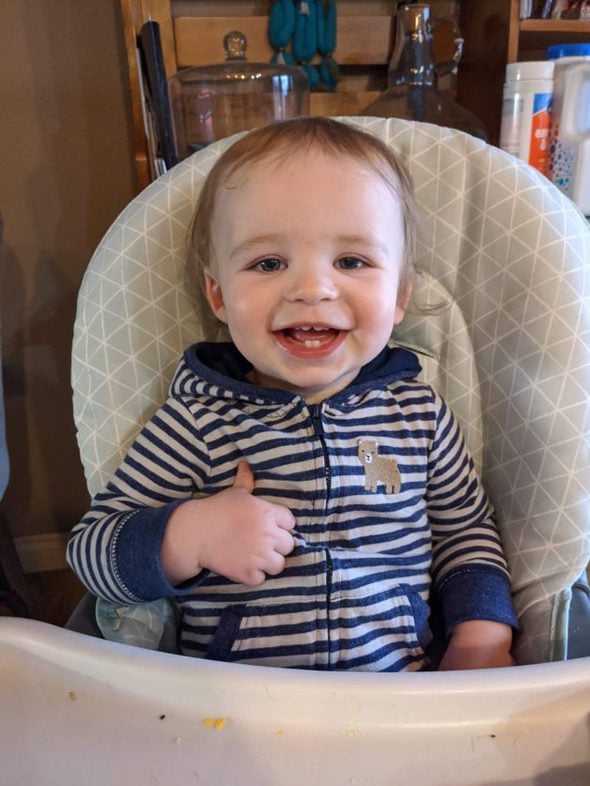 8. What's one thing you aren't remotely tempted to splurge on?
Real estate.
This goes without saying… now is not the time to buy houses in our market. Our house just went through an appraisal, and an updated 4-bedroom, 2-bath, 1,500 sq/ft house with a 3-car garage is $300,000. I would love a different layout, to lose a bedroom, and maybe have 2,200 sq/ft. More living space with a larger kitchen and dining room.
And, of course, the external outbuilding for my husband's shop.
But to get that?
We'd be paying in the $450,000 – $550,000 price range over here. Our mortgage would go up, as would other bills. Our bills are nearly affordable on one salary (can't wait until braces for the teens are paid off!). We want to keep it that way in the event one of us loses a job again.
Now if you asked my husband, he has VERY different feelings than me. We're like a real-life version of Love It or List It 😉 But he knows this frugal decision is better in the long run!
And he loves me. A lot.
9. If $1,000 was dropped into your lap today, what would you do with it?
A new couch.
We buy much of our furniture used, fix it up, and then keep it forever. Our couch came from my first marriage, and it's seen a number of moves, pets, and now teens and a kiddo.
It would be nice to own something new that is a bit larger for our soon-to-be larger living space (And I secretly want a bold color… like teal, gold, or emerald!).
10. Share a frugal tip with other Frugal Girl readers
Any cash that we have on hand ever, whether it's from selling items on the Facebook Marketplace, from returns, found on the street, etc… we stick in a piggy bank in my son's room. This is money that we use as a family.
When we went to visit family for Thanksgiving last year, we used this money to pay our housesitters, gas, and lunch costs.
Now whenever I go to the store and use my debit card, I take an extra $20 out (assuming there are no fees to pull cash!), and it goes straight in there, too. Call it a small rainy day fund.
______________
Reese, thanks so much for participating! It was delightful to get a peek into your life.
Readers, if you've got questions or comments for Reese, the floor is yours.