This week, I have a 100% mending-themed five frugal things post!
1. I fixed my joggers. Again.
This pair of very old American Giant joggers have appeared before in a Five Frugal Things post.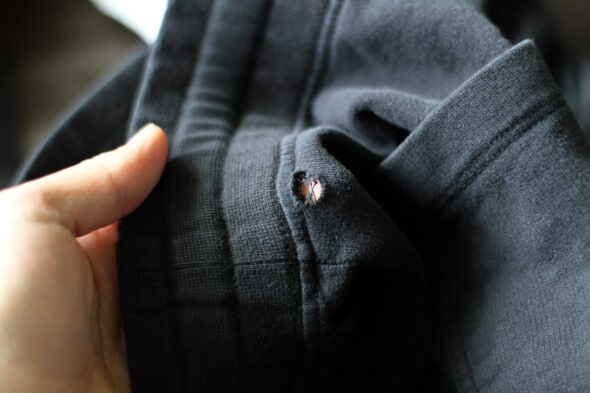 I know it would make more sense to just give up on these pants, but at this point, I am just kind of stubbornly fixing them.
The inner thigh fabric had worn thin, and it was about to give way.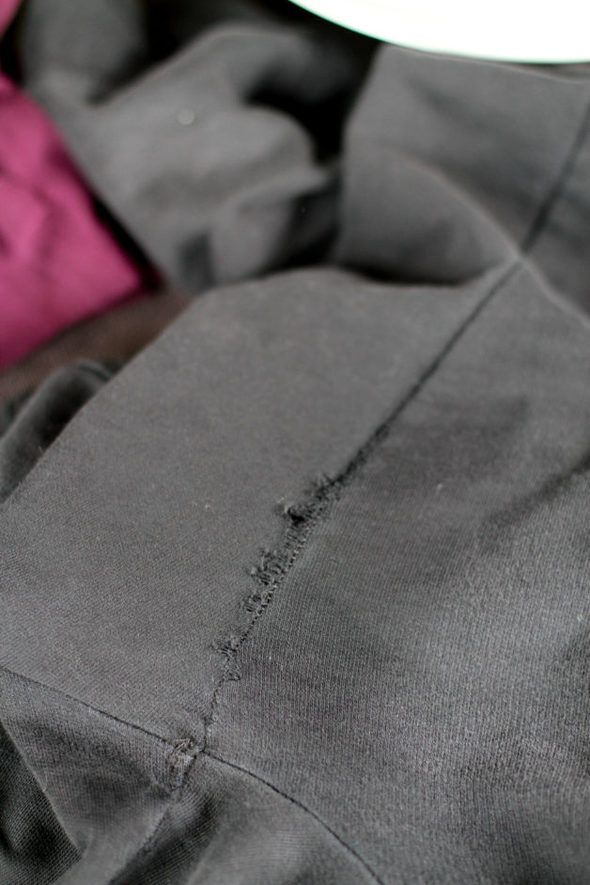 So, I sewed a new seam, used some old legging fabric to reinforce the area, and I should be back in business now.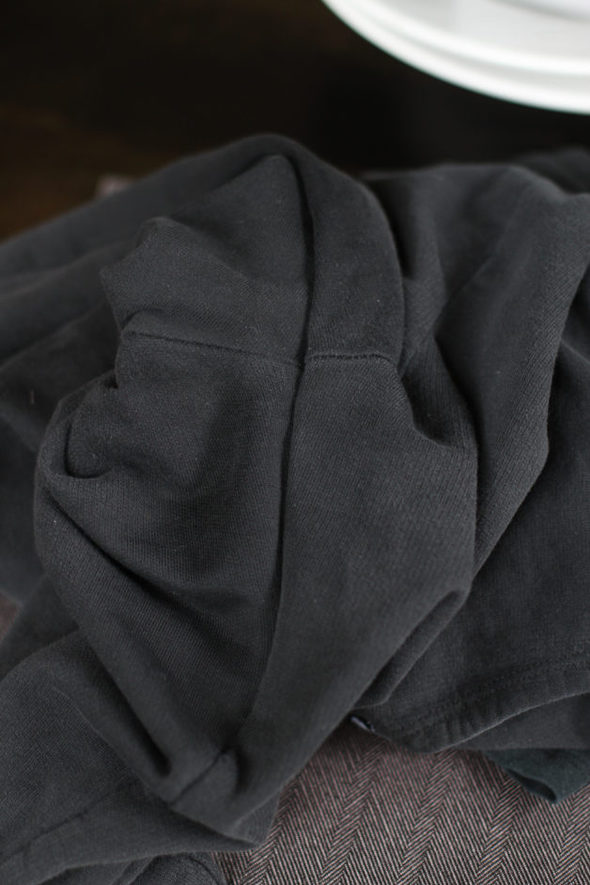 At least, until the next hole crops up.
(One day, I will cry uncle and I will stop wearing these. That day has not arrived yet, though!)
2. I mended a pair of Stitch Fix jeans
I got this pair of jeans in a very early Stitch Fix.
(When I look at the above-linked post, the photos are all really grainy. I have no idea why, but I will try to fix it later.)
Original photos: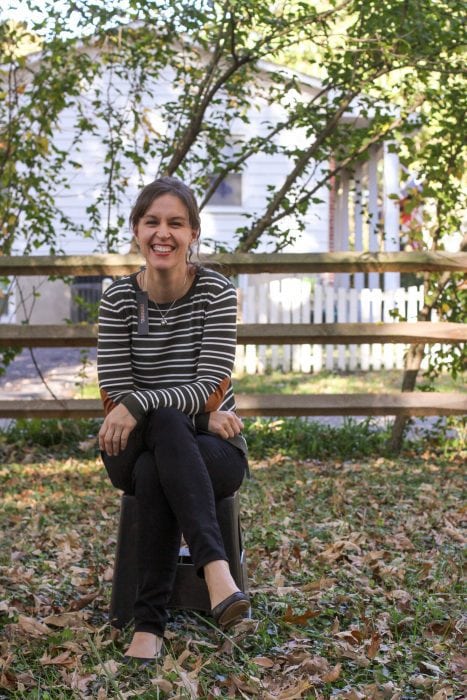 Wow, they used to be such a dark black!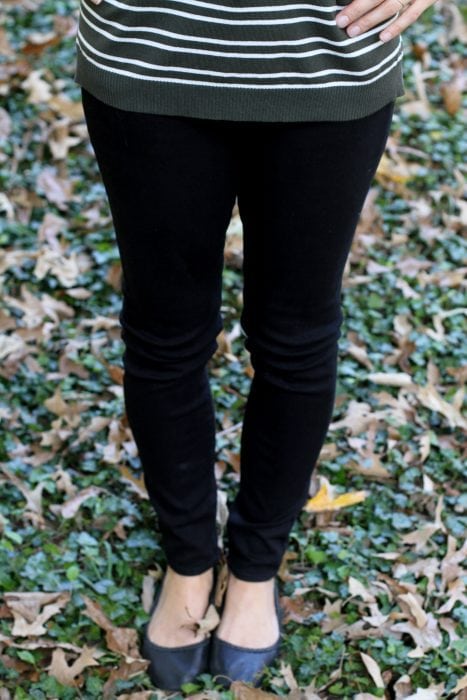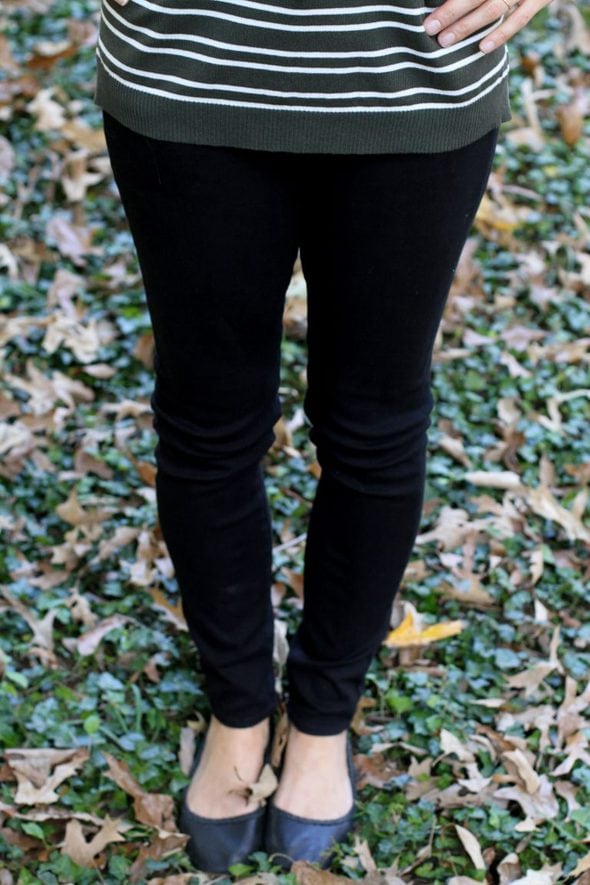 They're more of a dark gray now.
Anyway, the last time I washed them, I saw that the top waistband seam had started to come apart.
All better!
That repair took about 30 seconds once I had the sewing machine out. I love easy repairs!
3. I fixed a throw pillow
I got a two-pack of these throw pillows at Aldi some years back and one of them sprouted a hole on the seam.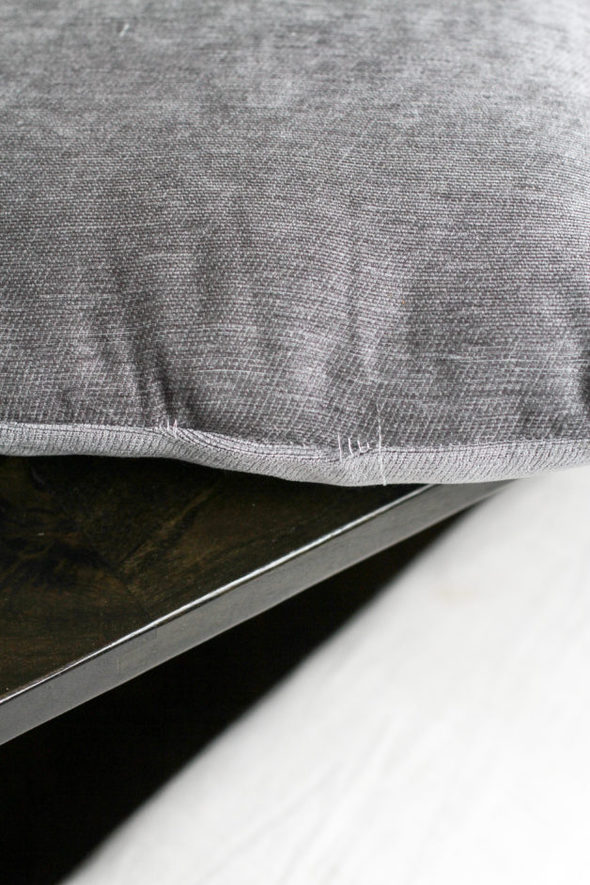 So, I just whip-stitched that shut by hand.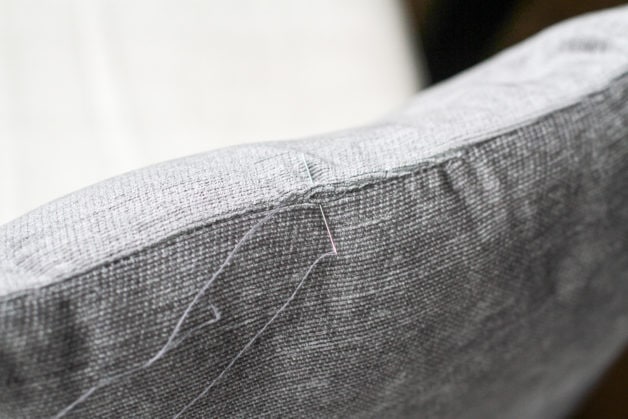 4. I fixed a reusable bag.
I do not love those weird non-woven polypropylene bags, mainly because they wear out so fast. I never buy them, but somehow, we still have had some end up in our possession.
Knowing that it's important to keep using bags as long as possible, I do try to repair them when they break.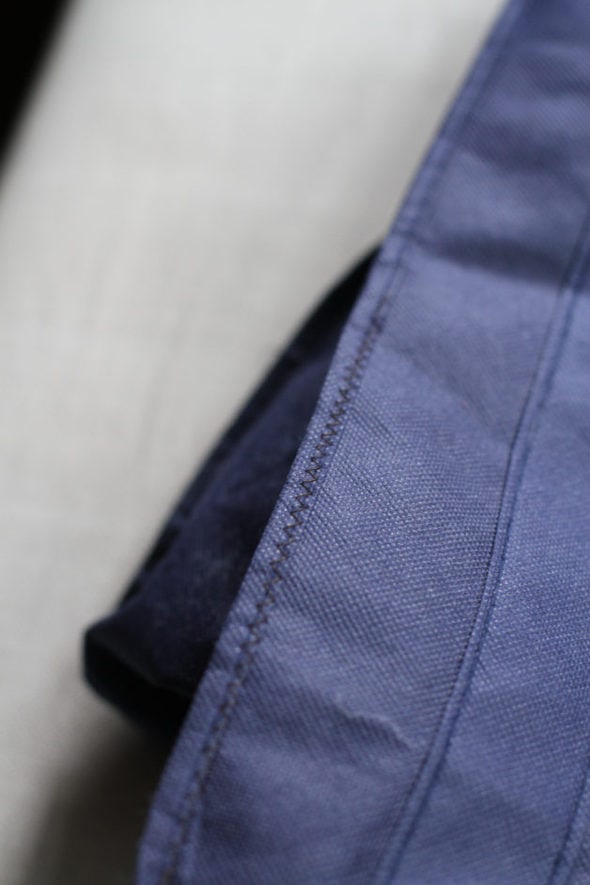 This one had come apart at the seam, so I zig-zagged that up, which just took a second.
Then I noticed that the bottom had some holes too, so I quickly zig-zagged some knit material from my scrap bag over the holes.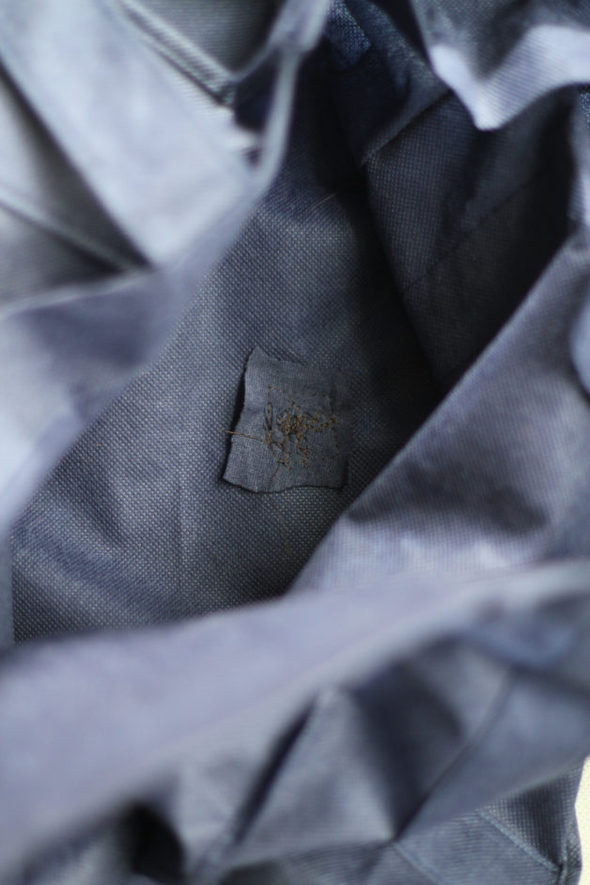 Given that this bag was free, this is really more about reducing trash output than saving money.
But it does speak to the benefits of keeping a couple of old pieces of clothing around to use as patches for holes. 🙂
(See that method in action when I fixed my joggers before.)
5. I fixed an armpit hole
The shirt I have on in this picture is a super old one that I just wear for walking.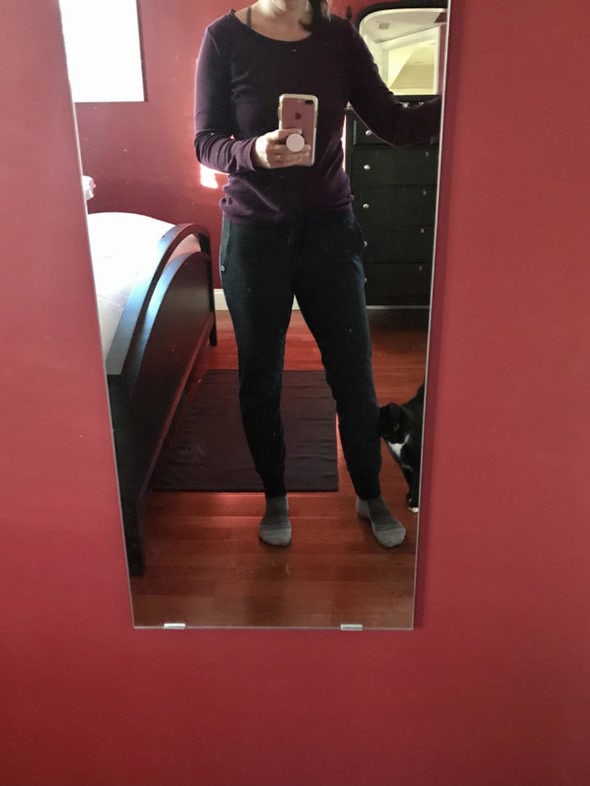 It got some armpit holes, so I zig-zagged those closed.
And that concludes this session of mending for me.
Your turn! Share your frugal five in the comments.