Could you possibly put a link to the pan you used for the French toast? I have been looking for a new griddle, and I like that yours has sides and isn't just flat. Do you have any pros/cons about this particular one? Thanks for any information!

-Debby
Sure! The one I used to have did not have sides; I used it for many years, but it developed a fatal problem where the plug/temperature control thingy goes in, and it could not be fixed.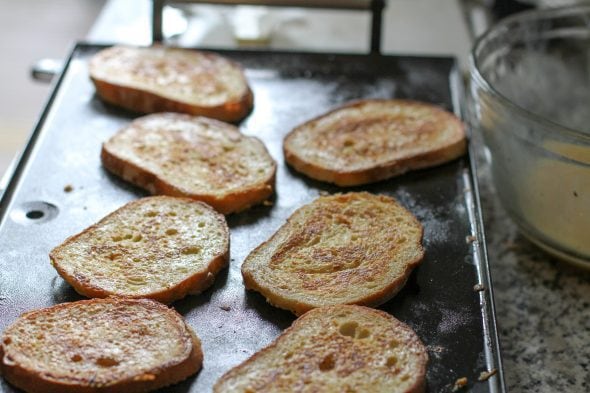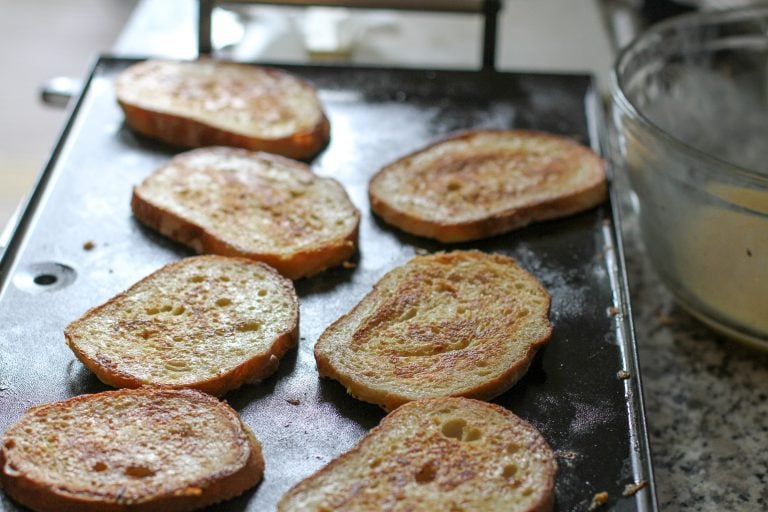 So after that one died, I did some reading and found that people really seem to like this Zoijurushi griddle.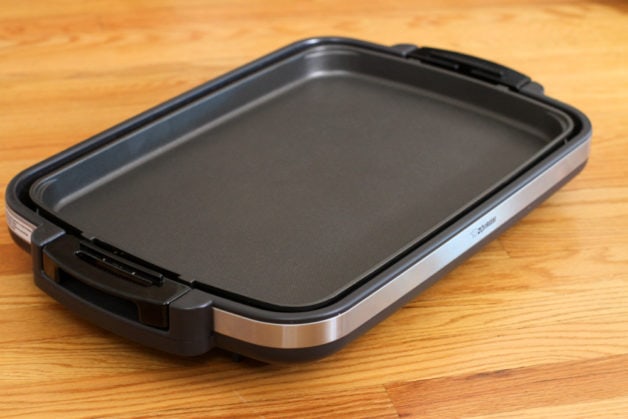 (This is not sponsored; I've owned this griddle for a little while now, and it was an Amazon purchase.)
It is not a cheap griddle by any stretch of the imagination (around $130 at the time of this post), but I don't mind paying more for good kitchen equipment.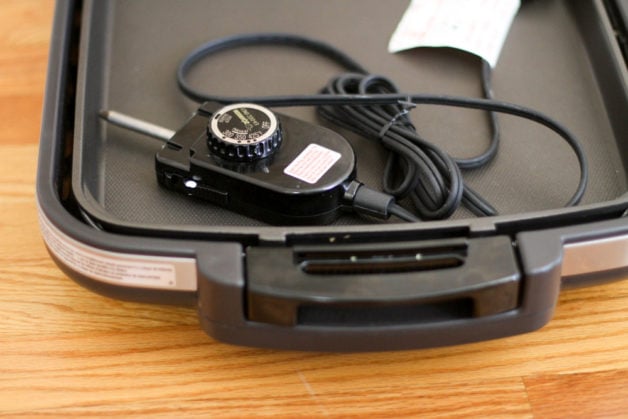 Here's my thought process when it comes to kitchen equipment:
1. Paying more upfront can be cheaper in the long run
I've said this a million times, but here we are again: I do not mind paying more upfront for a piece of kitchen equipment if I think it's going to last a long time. That's why I bought a Vitamix instead of continuing to buy cheap blenders that break every couple of years.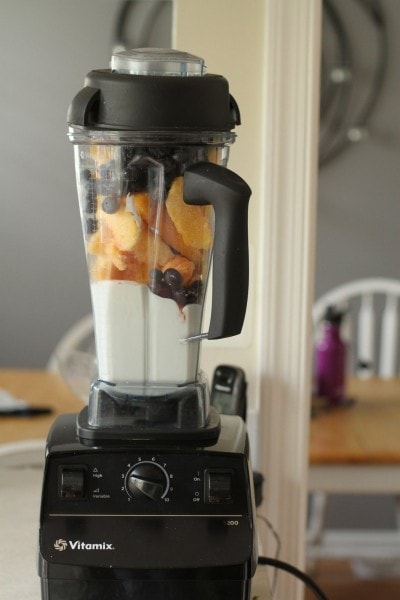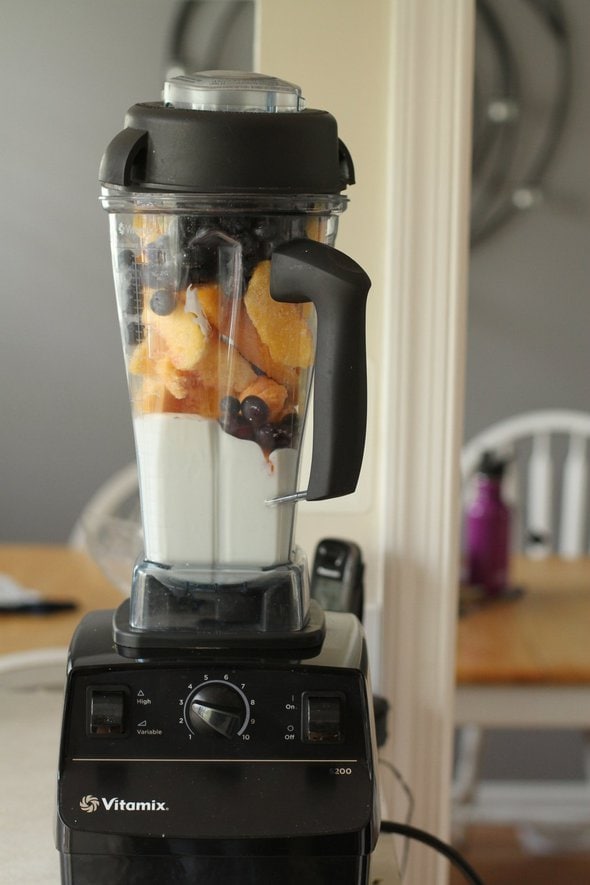 Yes, it's more upfront, but over time, the more expensive item ends up being cheaper.
Of course, sometimes I've paid more for something and it still hasn't lasted.
But overall, this method has served me well.
2. If you keep a minimalist kitchen, you can afford to spend more on what you DO buy
I have been cooking in a pretty small kitchen since 2005, so I've erred on the side of having fewer kitchen items.
(Funny enough, my current little 1950s rancher rental actually has more cabinet space than my split foyer did! I feel rich in cabinets at the moment.)
Also, I own very few unitaskers; most of what I have can be used to cook tons of different foods (unlike that angel food cake pan above!)
A minimalist kitchen is perfect if you lack space, but there's another benefit: if you operate this way, then you can afford to buy the really good versions of whatever cookware/appliances you purchase.
Buy less, and you can spend more on what you buy.
3. Almost any kitchen item that helps you cook at home will save you money
Laura Vanderkam has a grocery rule that goes something like, "I can buy anything I want at the grocery store." Her thought is that almost anything at the grocery store is going to be cheaper than eating out (and that is true!)
By the same token, if a piece of kitchen equipment is going to make it easier to cook at home (and thus increase the chances of you doing so!), it's worth the money.
If you spent just $35 on a takeout meal, it would only take four of those occasions to surpass the cost of the griddle. For some odd reason, though, we tend to look at the takeout as normal, and the $130 griddle as abnormally expensive.
Obviously, there are limits to this rule; you can't just keep buying kitchen equipment forever while justifying it as a money-saving purchase.
But a wise purchase of a multi-tasker can definitely be a thrifty choice if you use it to cook at home.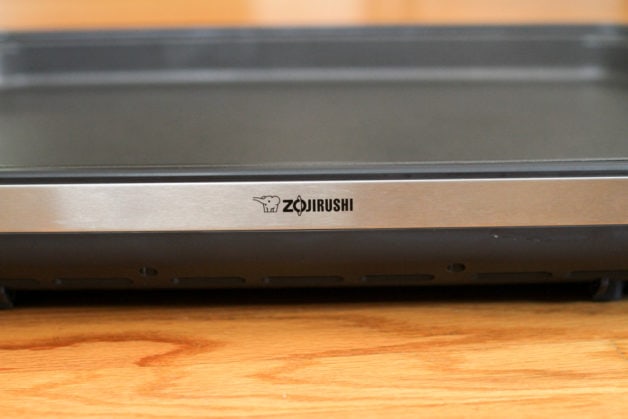 All that said, if you really do not want to spend $130 on a griddle and you don't mind a sideless grill, I have seen a lot of good reviews of this Presto griddle too, and it's about half the price.
What I cook on my griddle
Someone asked in the comments what the point of a griddle is vs. a stovetop pan, so I'm adding this section in! If you are feeding more than a few people, and you're cooking things that need a lot of surface area, then a griddle is super useful.
For instance, making pancakes for 5 or more people is much more efficient with a big cooking surface.
I used my griddle a lot more when I had six people at my table, but even with three of us, it still makes sense sometimes. You can't fit even three grilled cheese sandwiches in a round skillet.
So, things I cook on my griddle when I'm feeding multiple people:
French toast
pancakes
grilled sandwiches, such as grilled cheese
Swedish pancakes (like crepes, but easier)
bacon
Pros and Cons of the Zoijurushi Griddle
Pros
heating is even
the nonstick surface is very effective
the nonstick surface makes cleanup very easy
the pieces of the griddle come apart for easy cleaning
the cooking surface section has no electrical components, so you can thoroughly wash it
Cons
there's no grease drainage hole*
the texture of the pan does leave an impression on the food (not a big deal to me, but maybe it would be to someone else)
it comes with a metal spatula, which is kind of dumb. Why would you use that on a nonstick surface?? I just use it for other purposes.
*no drainage hole is an advantage when it comes to making Swedish pancakes. I had to plug the hole with a wooden spoon on my old griddle. Remember?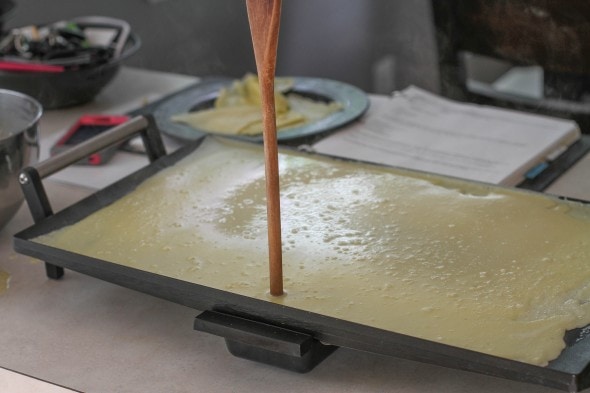 Obviously, I hope my Zoijurushi griddle will last for many years, but I've only had it for a few years and so I can't comment on its longevity.
Do you have an electric griddle? Love it? Hate it? Tell us!
P.S. If you have a question you'd like me to answer (or a product you want me to review), you can always leave a comment, or you can email me.