This question is a mainstay in the Meet a Reader posts, but I thought it would be an interesting one to pose to all of you! That way, even those of you who don't want to do a whole interview can get a chance to share the motivation behind their frugality.
My money-saving "why" has shifted here and there over the years, depending on my circumstances.
At times, I have been frugal because it was an absolute necessity; any non-frugality would have been a quick ticket into debt.
And sometimes, I have been frugal in an effort to create more margin and more security for the future; after a lot of years of scraping by, you need to work to make progress on things like retirement savings.
Why am I currently motivated to be frugal?
Well, my financial future has a lot of unknowns in it right now, and this next phase of my life is going to look a lot different than I thought it would.
Also, my current financial situation has endured some big changes; for instance, this year I suddenly became responsible, on my own, for a rent payment that is twice what my mortgage payment was.
Plus, I want to stay in school and pursue my dream of becoming an R.N., and that's going to require money.
I also want to:
have a cushion for unexpected expenses
prepare for an eventual retirement
be able to help other people financially
be able to help my kids financially
travel to see friends
And frugality is going to assist with all of that in a variety of ways.
For instance, frugality will help me to have more money available to travel, and my frugal skills will also help to keep my travel costs down because I know how to get cheap flights and cheap lodging.
I want to accomplish my financial goals without being miserable
I want to manage all those things listed above without living a lifestyle of deprivation. And that requires frugality.
If I want to furnish my home and make it beautiful without spending a bunch of money, I can rehab free furniture.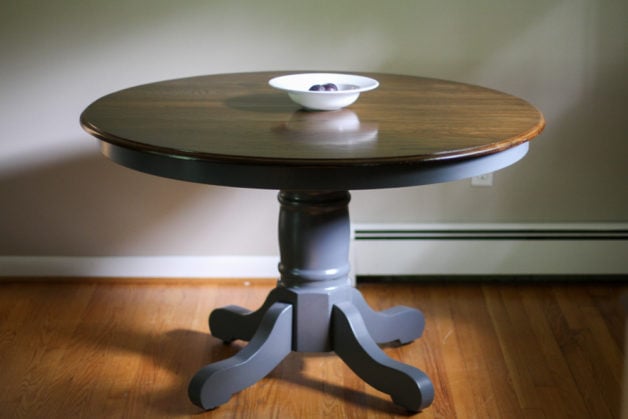 If I want to eat delicious food while keeping my food bill down, I can cook at home.
If I want to wear stylish clothes without spending a bunch of money, I can shop clearances and buy things on eBay.
Frugality makes a rich life possible, even on a budget.
I think I'm always going to be motivated to be frugal
Even if all the above motivations were taken away, I still think frugality just makes sense. I don't want to be wasteful or consumption-oriented no matter how much financial cushion I have.
That's why in the "What would change if you won the lottery?" post, I said that I'd maintain a lot of my frugal habits even if I did have millions of dollars.
But, I'm not gonna lie: having this change of life circumstances has given my frugal motivation a little kick in the pants. There's nothing like a little necessity to act as a frugality stimulus. 😉
What about you? What's your motivation to be frugal?
P.S. In case you're new: here's a post about the ways my life turned upside down this year.