After not going out at all last week, I did head out to the grocery store this week.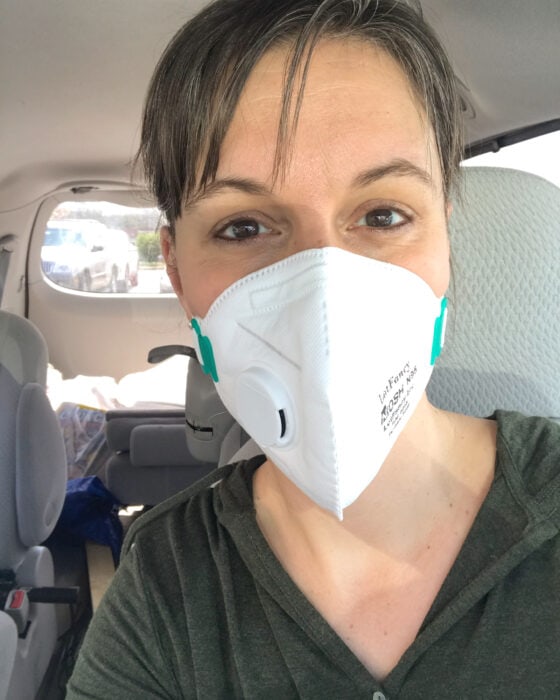 (mask from a box we bought back in September, for Sonia to wear to biology class on mold experiment days!)
Things seem to be leveling out a bit supply-wise at the stores now, mostly thanks to purchase limits (like 2 bread items, or 2 paper goods items)
So, I am grateful.
The limits are not too constricting (2 big packs of toilet paper will last quite a while), and the limits are definitely helping to even out supply.
What I Spent
Oh boy. This feels like a lot of grocery spending at once because I am not used to shopping for multiple weeks at once.
I think in my efforts to buy enough to keep me out of the store for a while, I might be overbuying, because my laundry room pantry shelf is now stuffed to the brim.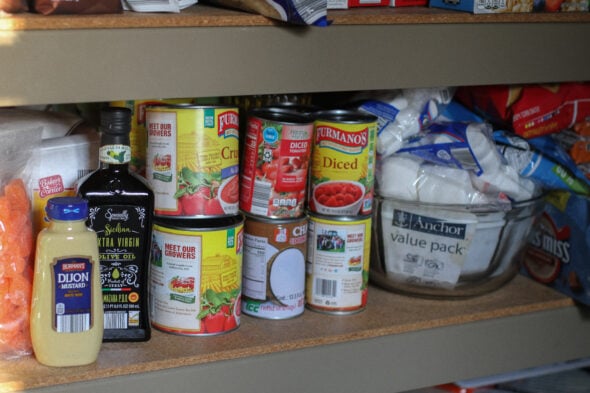 But, as long as I am not overbuying perishables, this should all work out ok in the end. We'll eat the food eventually!
I spent $339 at the grocery store (I finally made it to Aldi!)
And then I finally broke down and ordered yeast on Amazon. It was painful, but I paid $33 for a two pound bag.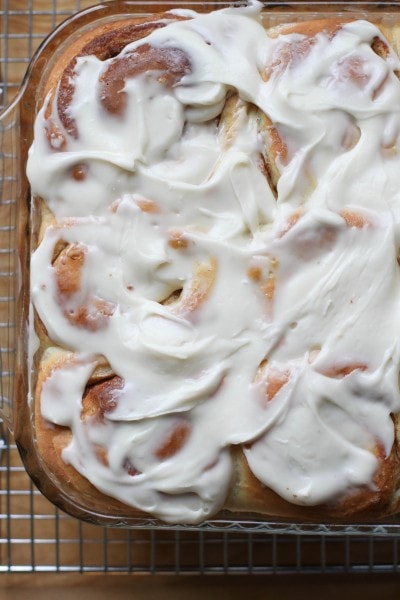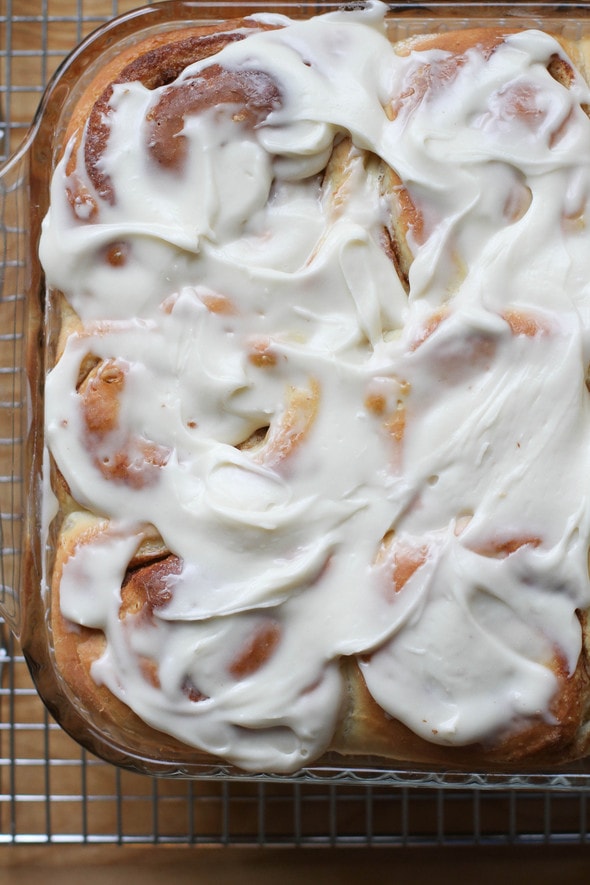 That's waaaay more than I'd pay at Costco for the same amount, but these are desperate times.
And a two pound bag of yeast will make far more than $33 worth of bread, so that's what I'm reminding myself of.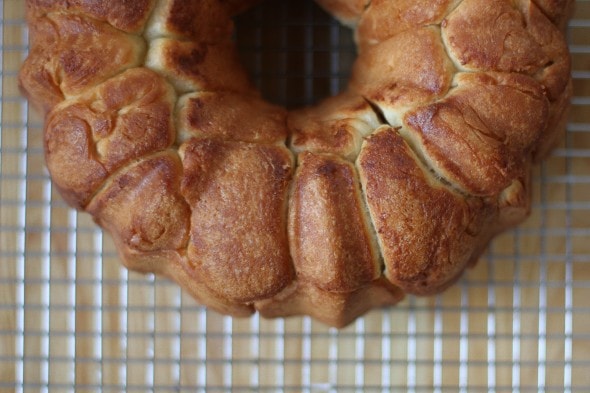 This is buttery bubble bread.
I guess my total isn't too bad; I spent $372, which is $72 over budget for two weeks of groceries.
And considering that these are unusual times, I'm at peace with the $72.
(You may remember that I ordered a huge bag of flour too. But I haven't been charged for that yet due to the delay in shipping. So, that expense will show up in a future grocery report.)
What We Ate
NOTE: Whenever possible, I try to link to the recipes I use. I don't mind if you comment or email me asking for the recipes, but the fastest way to find the recipe is to just click the link right here in the post. I try to be a fast responder, but sometimes I fall behind! 🙂
Saturday
The girls ate pigs in a blanket with some fruit, and Mr. FG and I did a takeout date night like we used to do when our kids were small.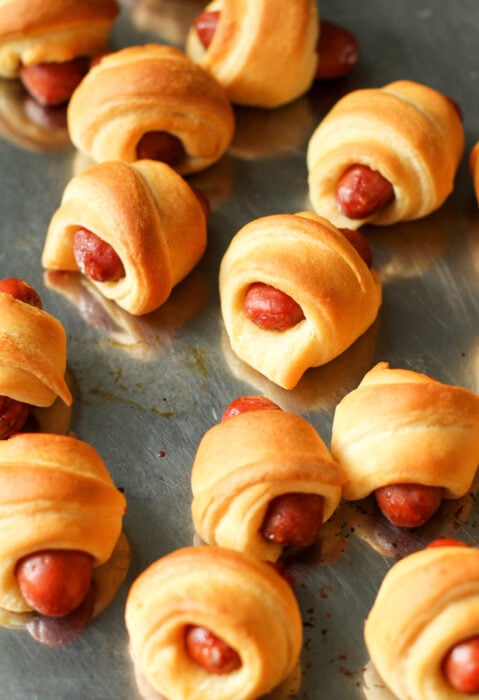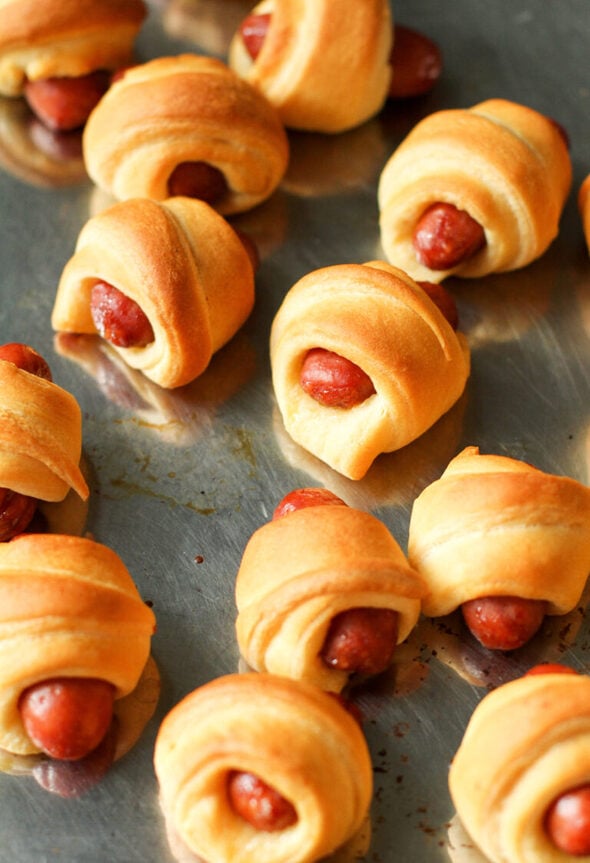 We were going to get takeout from a local restaurant, but it closed earlier than we expected. So, we ended up ordering from Five Guys, which is a staple in our $20 date night options anyway.
Sunday
It was Easter, and since I hadn't thought about getting a ham when I'd shopped two weeks ago, I was a little at a loss.
But luckily, my household is not very stuck on traditional holiday foods. So, we ordered pizza and wings!
I did make a traditional Easter breakfast from my childhood, though: two loaves of bear bread, which are made from my grandma's sweet roll dough.
Recipe for the bears is right here.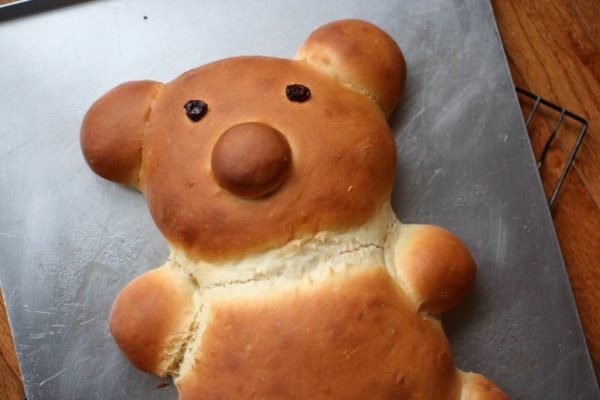 Monday
Breakfast for dinner night!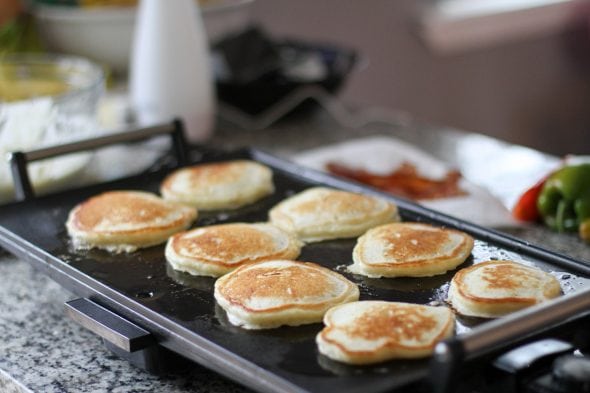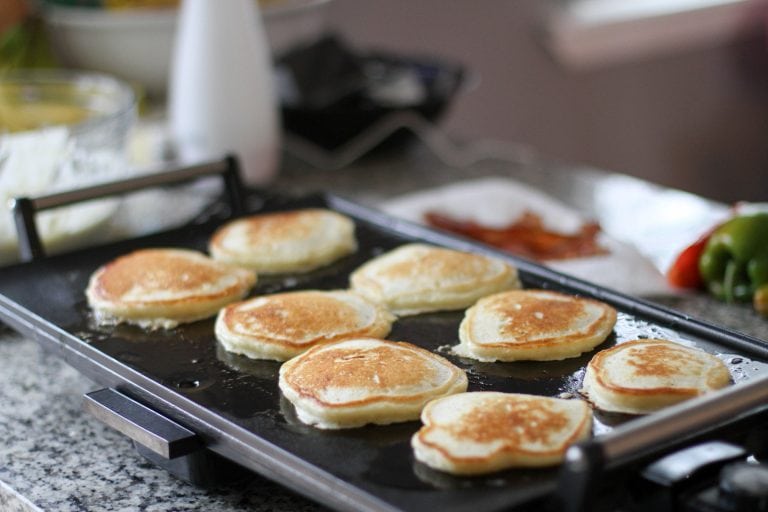 Sonia's been wanting to get more kitchen experience, so she worked with me and we made sausage and pancakes (buttermilk pancakes for most of us, coconut milk pancakes for Sonia).
And we all topped our pancakes with my failed peach jam.
(Which I mentioned in this week's Five Frugal Things post.)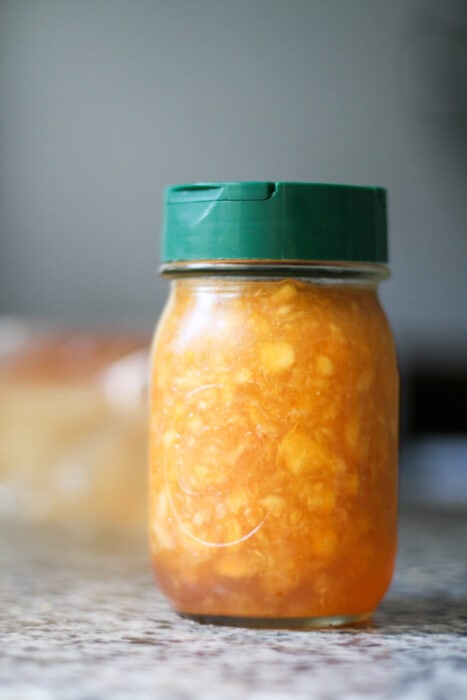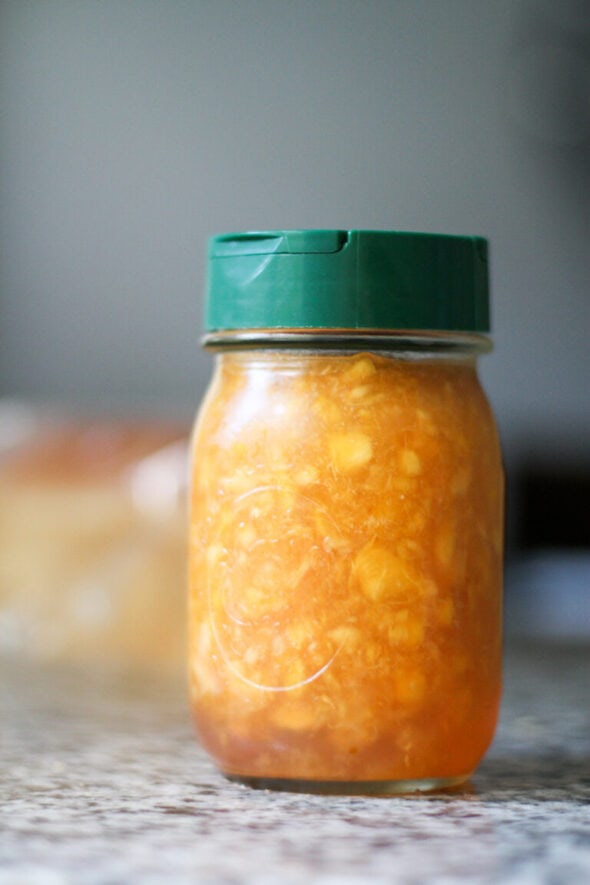 Tuesday
Sonia and I made pork tinga with rice from the ATK One Pot Wonders cookbook.
We topped that with sour cream (well, Sonia didn't!), and ate applesauce on the side.
Wednesday
Sonia and I made pulled pork, which we ate on buns. We also had sautéed asparagus. And some purple grapes.
Thursday
We had shrimp viennese plus some raw fruits and veggies.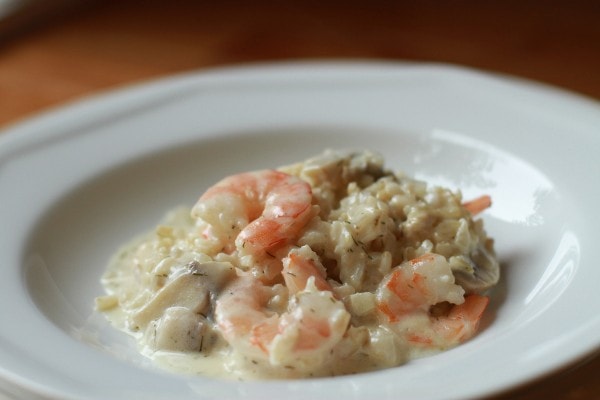 Friday
I was thinking about making pizza, but I realized I forgot to buy mozzarella cheese when I did my huge grocery shopping trip.
AUGH.
So I will figure something else out.
What did you eat for dinner this week?