Keep reading for the flour. 😉
1. I planted some gingerroot.
I noticed my that current pieces of ginger were getting a little dried up, but also that they looked like they were starting to sprout.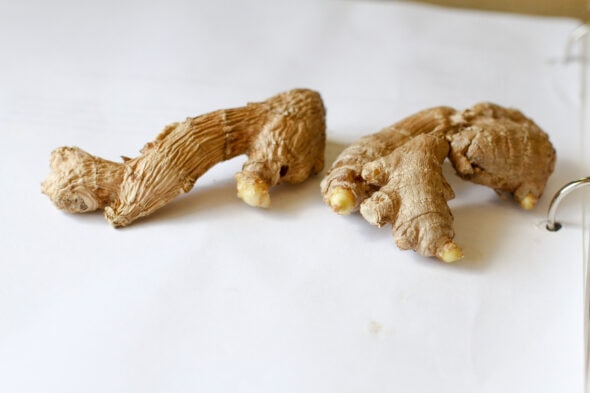 I did some googling and learned that ginger can indeed just be stuck in the ground and it will probably grow.
So, that's what I did. We'll see what happens!
2. I made banana muffins with my ripe bananas.
No one here wants to eat them when they're this spotty. Blech.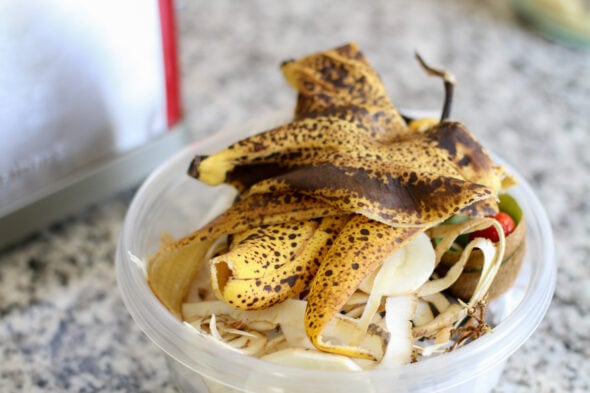 But these same bananas as banana chocolate chip muffins?
They were gone in less than 12 hours.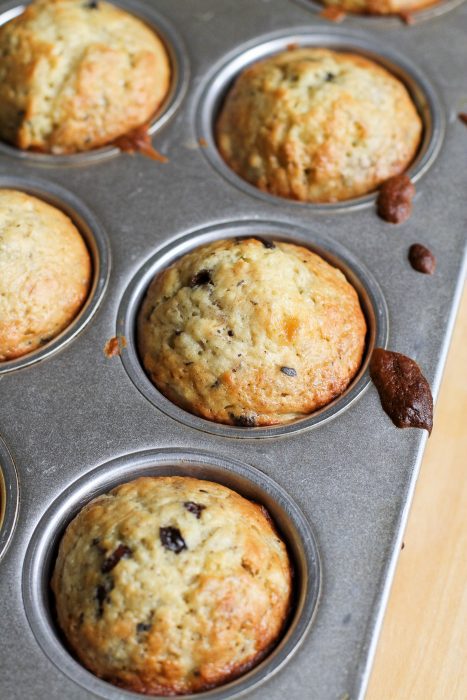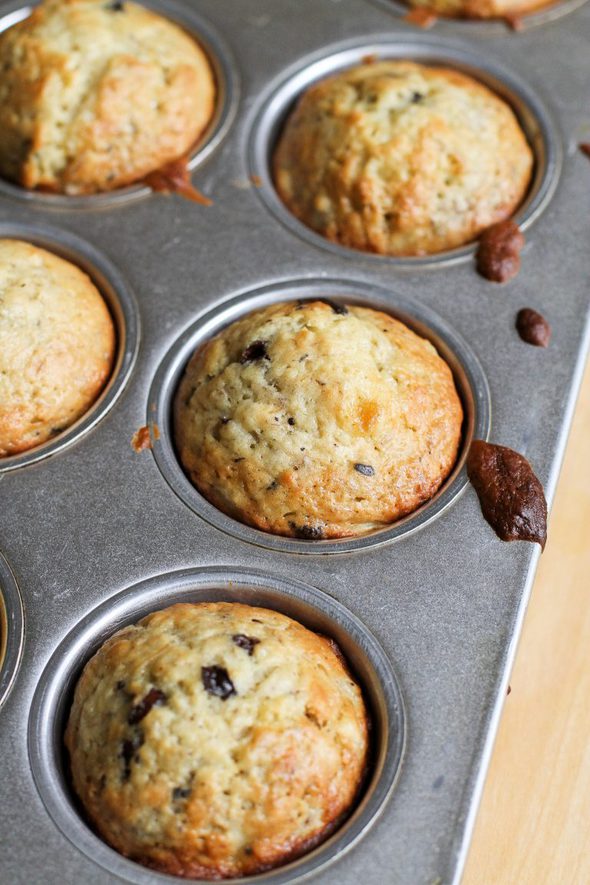 Weird how adding chocolate, sugar and flour makes these so much more delicious than plain bananas. 😉
3. I roasted my parsnips (plus some carrots).
Hungry Harvest has been very generous with the carrots lately, so I am working through a surplus.
And they also sent me some parsnips. I know a lot of people hate those, but I really like them.
However, I am the only one in my family who feels that way. 😉
Anyway, I sliced up all the parsnips and some of my carrots and I used my easy roasted carrots recipe to cook them.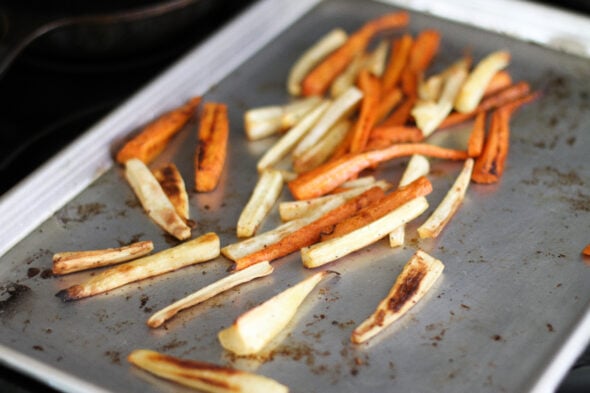 Lisey ate the carrots, I ate the parsnips, and now my root vegetable surplus is looking a little better.
4. We used failed jam as pancake topping.
I've made peach freezer jam a bunch of times before, but this batch I made last August just did not jell.
I mean, it's thicker than it would have been with no pectin, but no one in their right mind would call this jam.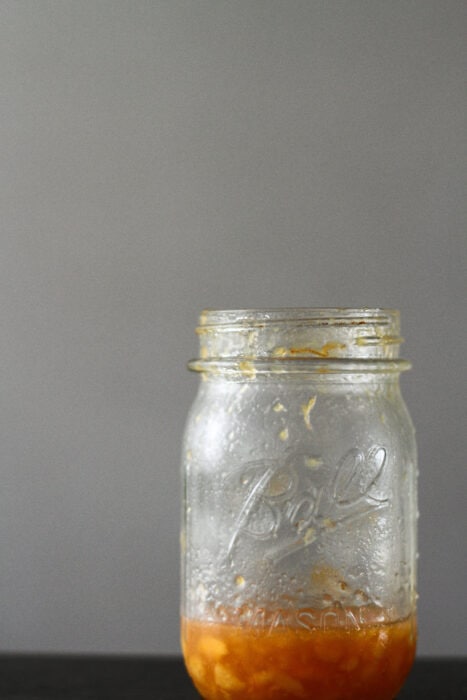 So, it's been sitting in the chest freezer, and this week it occurred to me that soupy jam might make a really good pancake topping.
I was not wrong.
And now I'm very pleased that I have several more jars of this in the freezer.
(Speaking of homemade jam, if you want a fun project and you can get your hands on some pectin, try this recipe for homemade grape jelly, using store-bought grape juice.)
5. I ordered some flour online.
Flour has been pretty difficult to come by locally (everyone is baking now!), so I did some poking around online and found a restaurant supply website that sells 50 pound bags of King Arthur flour for a good price.
(It worked out to be about $3.65/five pounds.)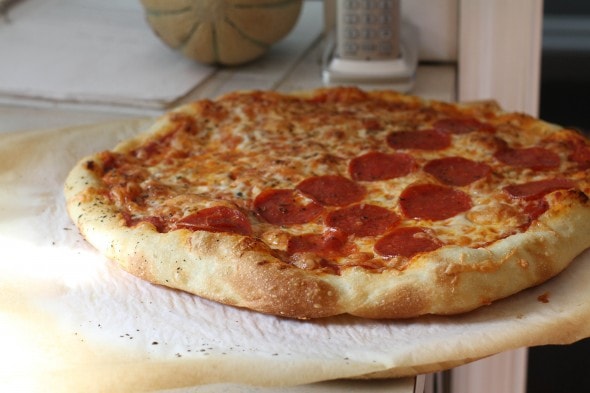 This is the flour I swear by for pizza dough. It seriously is a complete game changer and if you haven't tried making pizza with it, I really think you should!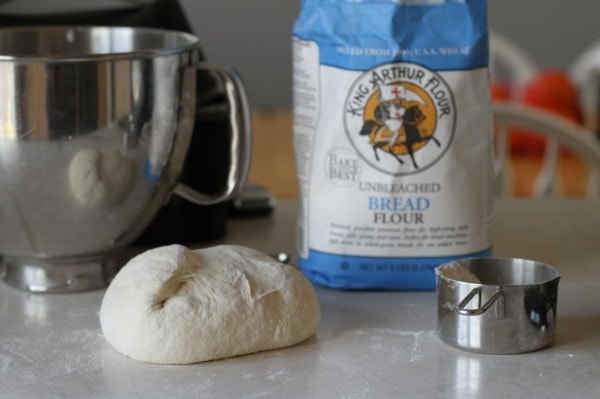 My order is going to be delayed until April 27 due to supply issues, but that's fine. I definitely have enough flour left to hold me over until then.
(This is the site I ordered from; they're all out of stock now, but you can sign up to be notified when they have more in stock. I ordered the Special Patent flour, which is the same as King Arthur Bread flour. And the Sir Galahad is the same as their all-purpose flour.)
Your turn! Share your five frugal things in the comments.