It's time for a #SAVEITSUNDAY post!
So. Last month, I shared a couple of food storage methods I was going to try out, and I'm here to report on how that went.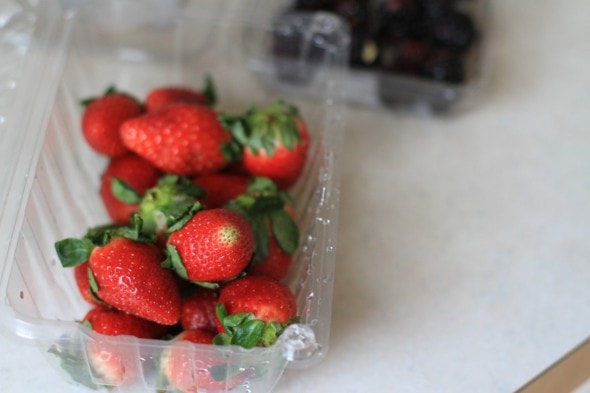 The rinsing-berries-with-a-vinegar-wash thing?
Brilliant.
It is truly astounding how much longer berries keep after a vinegar rinse. Even things like raspberries and blackberries stay firm and fresh for days upon days.
And they don't taste a thing like vinegar, either.
To do this, mix up 3 cups of water and a cup of vinegar (fortunately, vinegar is dirt cheap, so this is an inexpensive fruit wash.).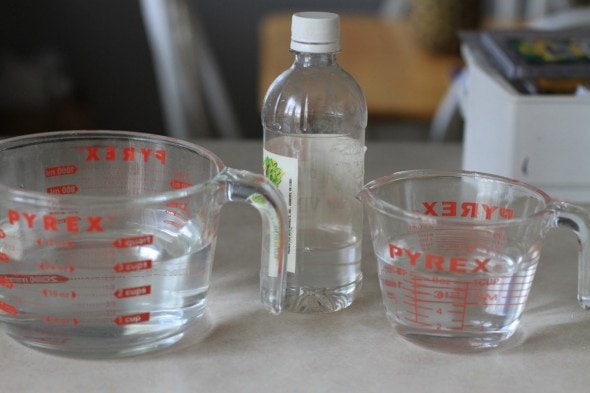 Give the berries a quick soak.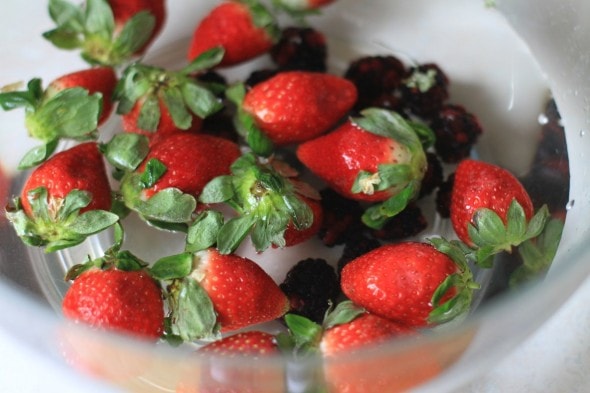 Drain the berries and place them in a salad spinner lined with a tea towel (the original directions said to use a paper towel, which is compostable, but hey, I like to avoid waste when I can!).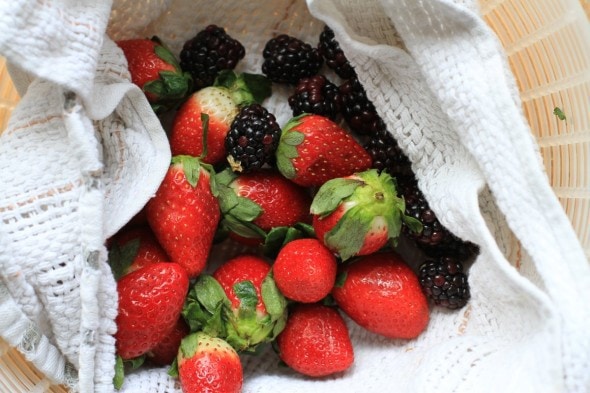 Give them a spin…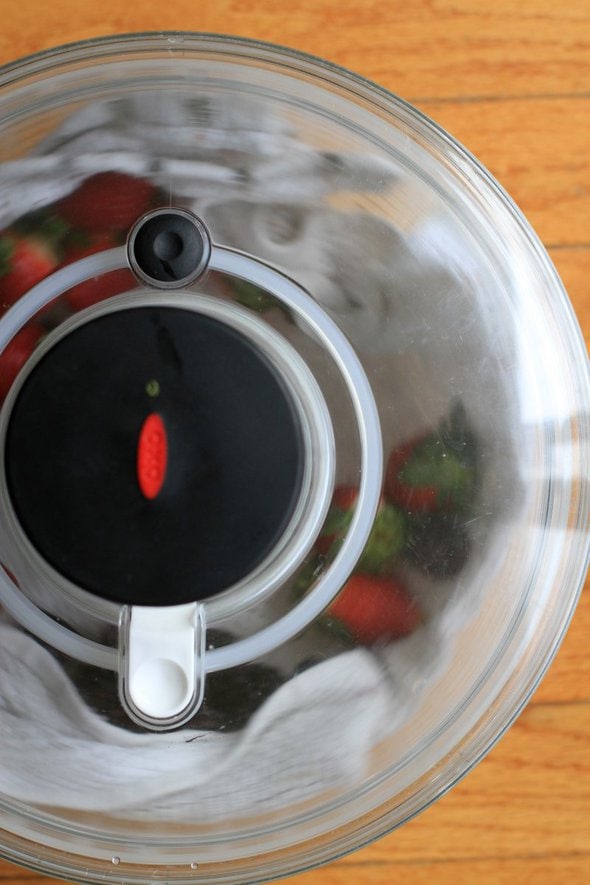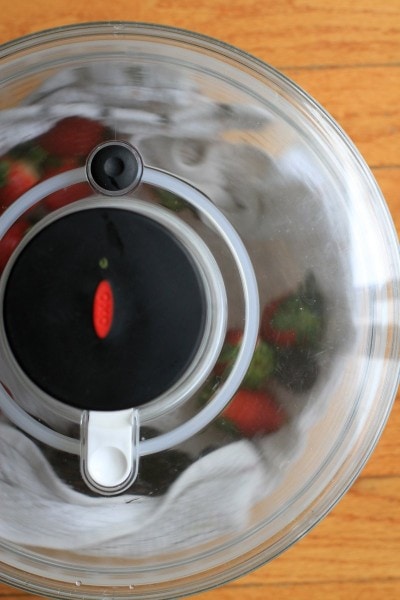 And place them back into their original container (or, if you were lucky enough to buy berries without a package, you can put them into a GladWare or another reusable storage container. I wouldn't seal them, though, as berries do best if they can breathe.).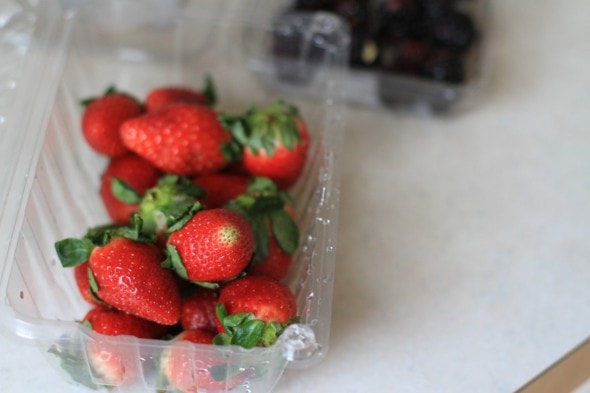 Remember the broccoli bag I was poking holes in last month, so broccoli would keep longer?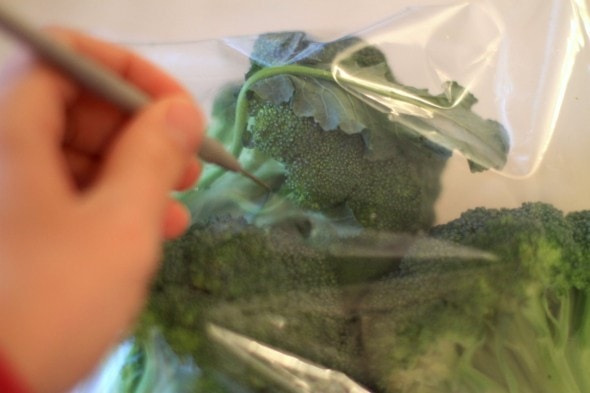 (got that tip from the Glad #SAVEITSUNDAY site)
Well.
I sort of accidentally gave that a really, really good test. The broccoli sat in my fridge for, um, an entire month.
And I am pleased to say that it was only slightly worse for the wear.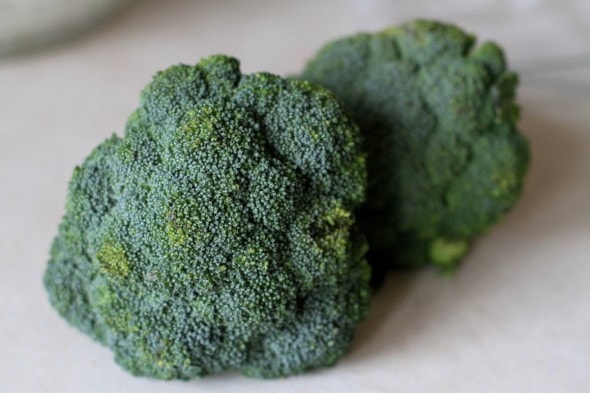 I'm super impressed with how well this worked.
Although I don't really recommend that you store broccoli for a month if you can help it.
Ahem.
I rinsed my bag out, hung it up to dry, and I'll definitely use it again next time.
I decided to make some soup with my elderly broccoli, and happily, the recipe called for using the stalks, which is nice and not wasteful.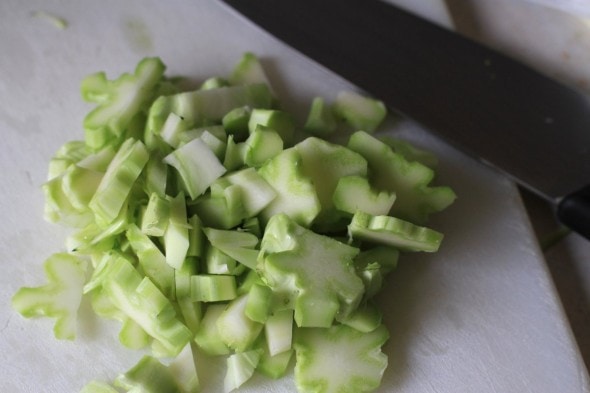 You saute the chopped stalks and the florets along with onion, garlic, and some spices.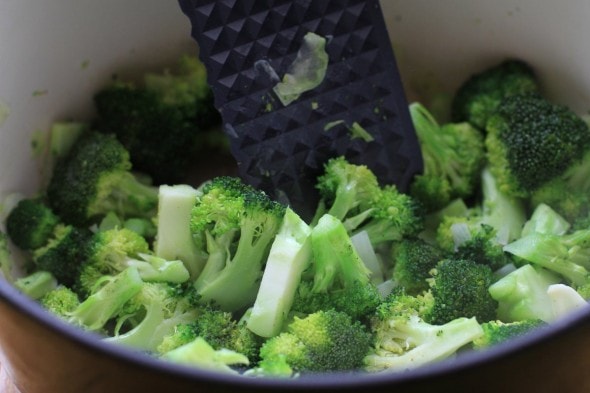 Then you add some water and baking soda (to help tame the sulfury flavor broccoli sometimes has), cook the broccoli for 20 minutes, and add chicken broth and some baby spinach.
Unfortunately, I didn't have any baby spinach, so I used what I had in the fridge, which was a baby greens mix.
Anyway, after the spinach (err, greens) are wilted, you throw the whole mess in the food processor along with shredded Parmesan and cheddar.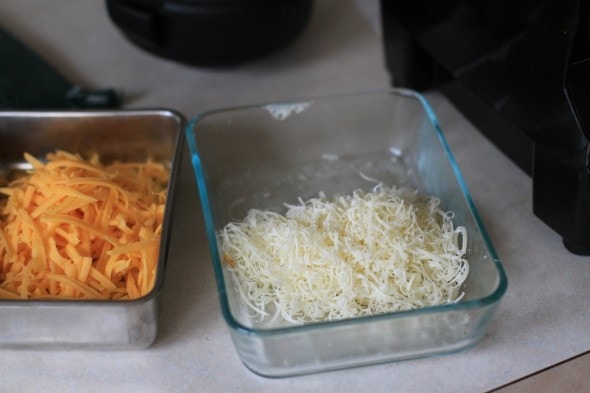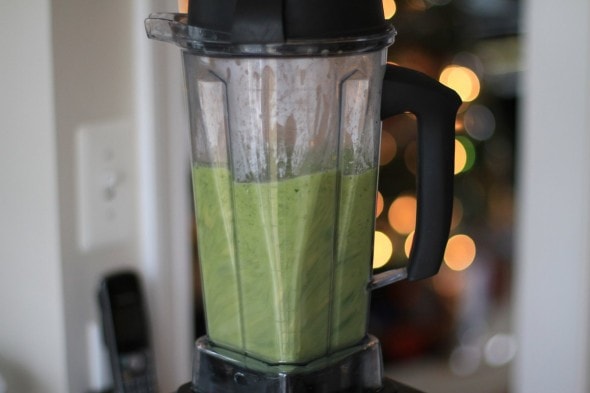 I have to admit, I was kind of skeptical about how this would taste, if only because of the very, very green color. But I was very pleasantly surprised when I took a spoonful…this is a soup that tastes like more than the sum of its parts, and it has a very mild broccoli flavor.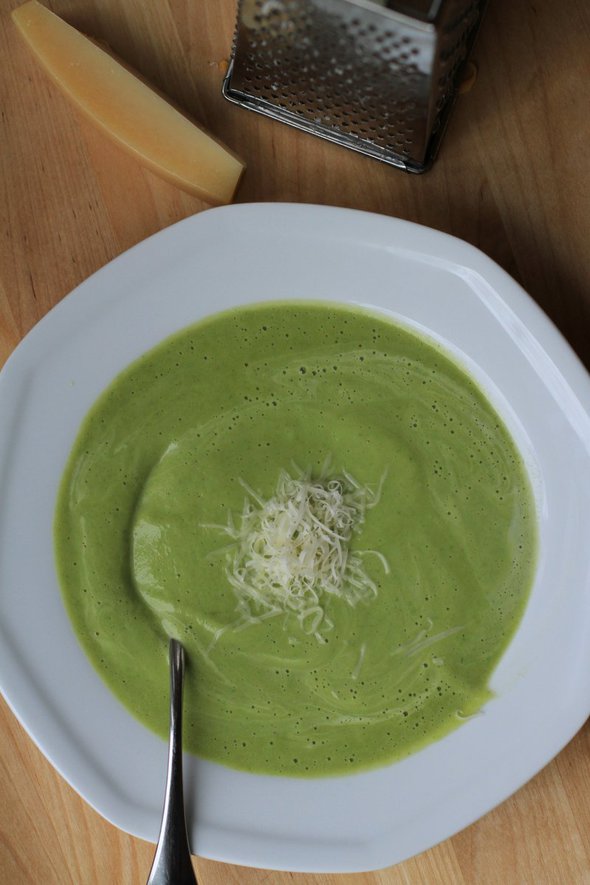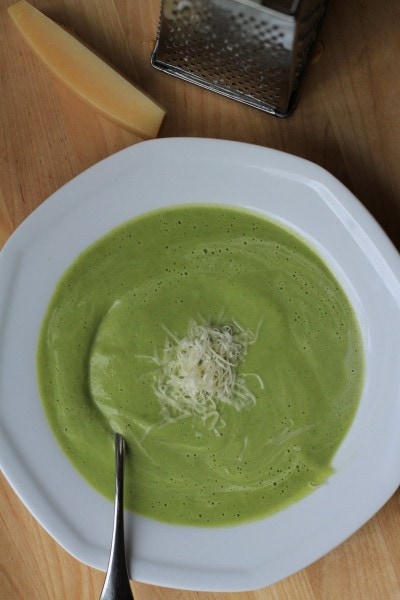 And I like that it uses broccoli stalks (no waste!) and chicken broth (which is one of my favorite no-waste frugal things to make!).
Oh!
The last storage tip I was going to try involved wrapped wrapping a teeny bit of plastic wrap around the top of bananas, and I did buy a bunch from the store that came that way.
However, I haven't done a scientific side-by-side sort of test yet, so my report on that will have to wait.
Here's the soup recipe! But don't feel like you need to keep your broccoli for a month before you make a batch.
Broccoli Cheese Soup
2 tablespoons unsalted butter
2 pounds broccoli, florets roughly chopped into 1-inch pieces, stems trimmed, peeled, and cut into 1/4-inch-thick slices
1 medium onion, roughly chopped (about 1 cup)
2 medium garlic cloves, minced or pressed through garlic press (about 2 teaspoons)
1 1/2 teaspoons dry mustard powder
pinch cayenne pepper
Table salt
3″"4 cups water
1/4 teaspoon baking soda
2 cups low-sodium chicken broth (see note)
2 ounces baby spinach or baby greens (2 loosely packed cups)
3 ounces sharp cheddar cheese, shredded (3/4 cup)
1 1/2 ounces Parmesan cheese, grated fine (about 3/4 cup), plus extra for serving
Ground black pepper
Melt butter over medium heat in Dutch oven. Add broccoli, onion, garlic, mustard powder, cayenne pepper, and salt. Saute for about six minutes.
Add baking soda and one cup water. Cover and simmer for 20 minutes, stirring twice.
Add chicken broth and two cups water; bring to simmer and add baby spinach. Cook for about a minute, or until spinach is wilted.
Ladle half of broccoli mixture into blender and add cheeses. Blend until smooth and return to pot. Blend remaining broccoli mixture, add to pot, season to taste with salt and pepper, and heat to desired serving temperature.
(barely adapted from a Cook's Illustrated recipe)
__________________________________
If you haven't already, join me and over 9000 other people by taking the #SAVEITSUNDAY pledge. And take advantage of Glad's food protection pointers to help you keep your pledge.
I'm part of the blogger panel for #SAVEITSUNDAY, so this post is sponsored by Glad. However, my enthusiasm for the topic of food waste predates this program by over five years, and all text and photos are mine.