Well, hi!
I've been absent for two days, due partially to the holiday and also to the fact that I have been busy painting. I have things to show you next week!
What I Spent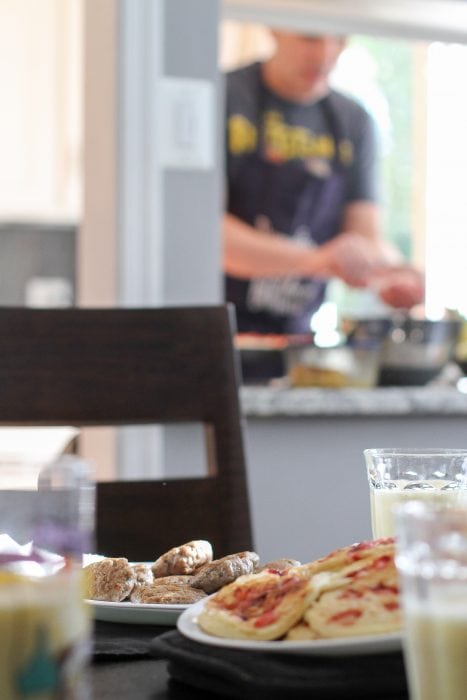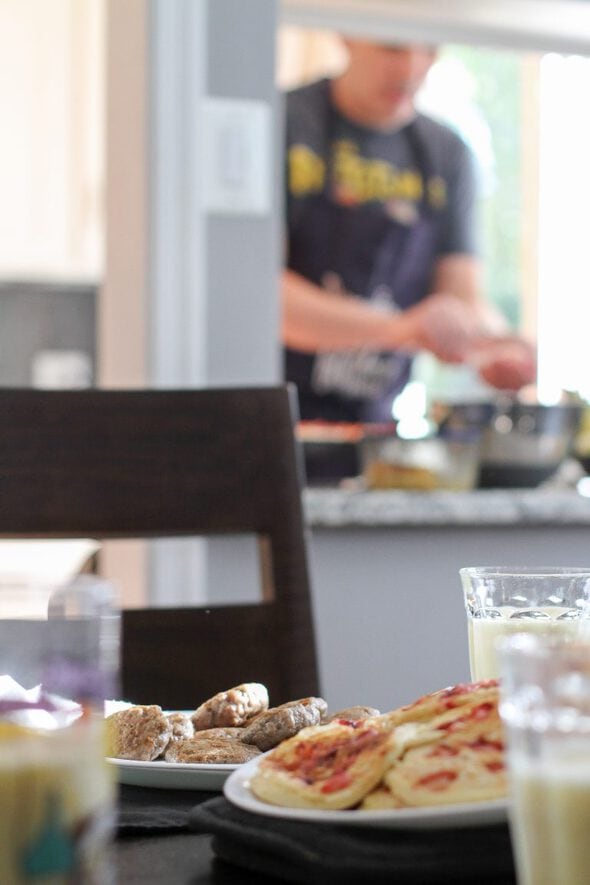 I spent $120 at the grocery stores this week, and I accidentally did not get a Hungry Harvest.
I forgot to update the new expiration date for my credit card, so it didn't go through in time.
What We Ate
Saturday
Zoe was wanting pulled chicken, while Sonia had a hankering for grits.
So, I made the grits from this recipe and we topped them with pulled chicken.
Sunday
Mr. FG has been cooking on Sunday nights, and he chose to make a fattoush salad from Dinner Illustrated.
And I don't have a picture, unfortunately!
Monday
Mr. FG and I tried a new recipe from Cook's Country for strawberry vanilla pancakes. Verdict: we like strawberries better as a raw topping, rather than as a cooked add-in.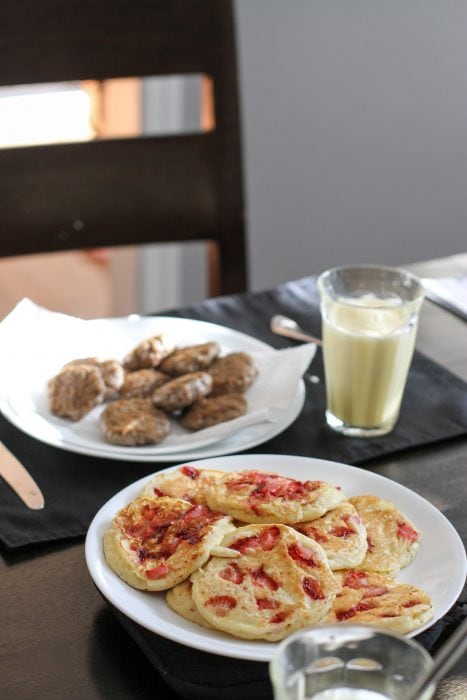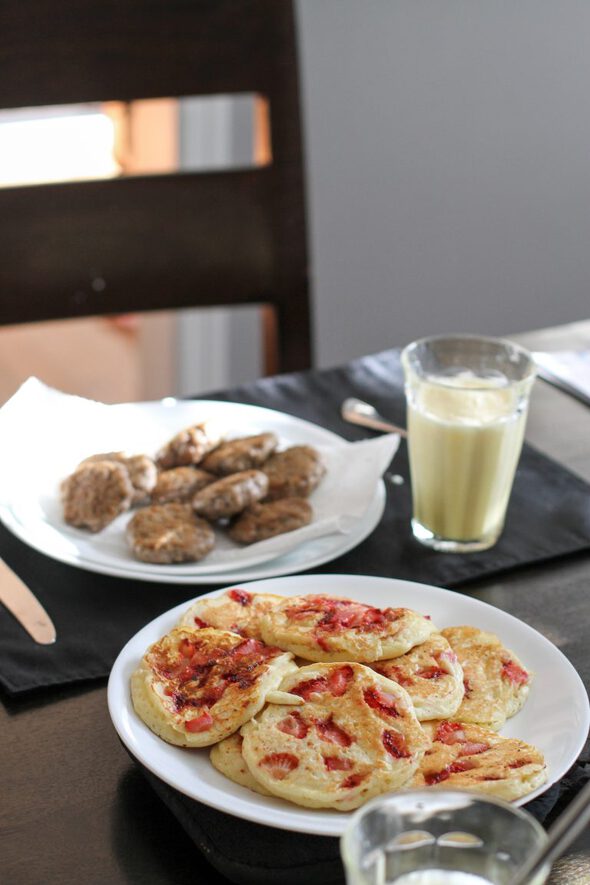 Also, I didn't think their buttermilk pancake base was quite as good as the usual recipe I use, and the berries made the pancakes stick to the griddle.
So I'd say, use this buttermilk pancake recipe, and top your pancakes with whipped cream and fresh berries.
Easier, and more delicious!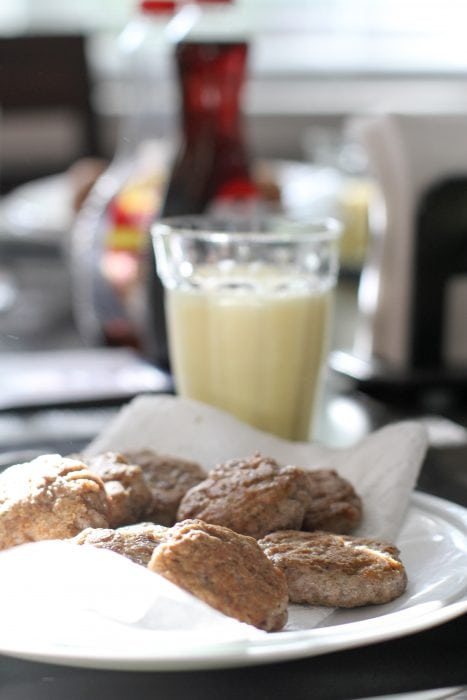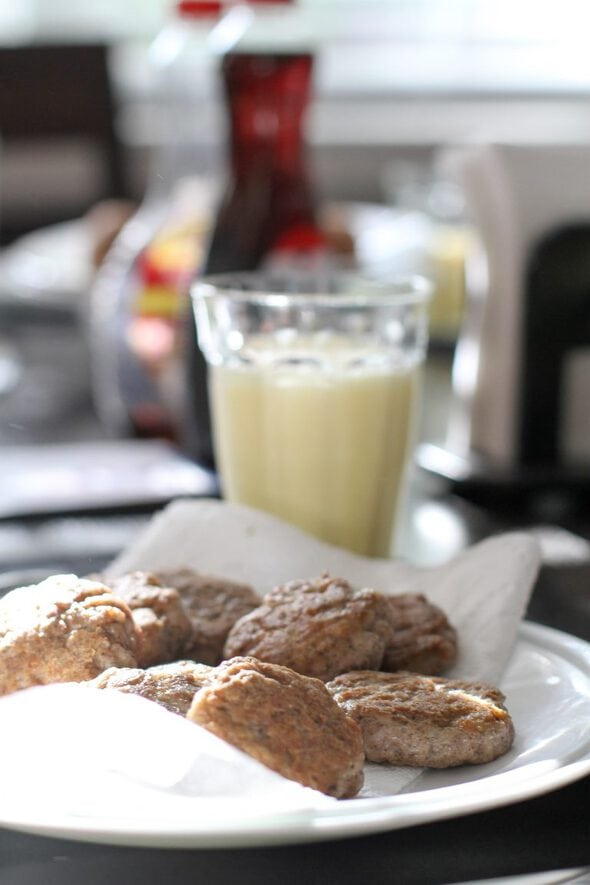 We had orange julius and local pork sausages with our pancakes.
Whenever Mr. FG is cooking, the girls tease him and tell him he's a domestic goddess now. So, for Father's Day, we got him this apron to make him very official. 😉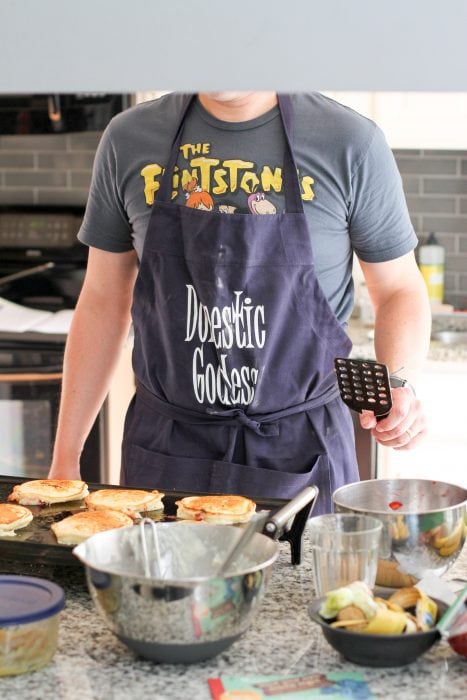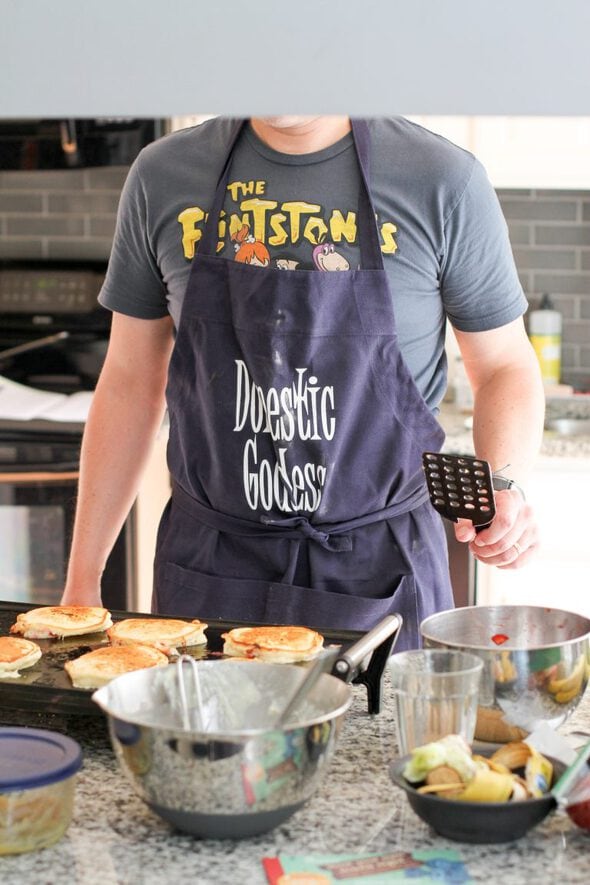 Tuesday
I tried a garlic spaghetti recipe from Dinner Illustrated. It was a vegetarian recipe, but I added in some Italian chicken sausages from Aldi (sliced and browned in a pan).

Wednesday
I grilled bratwurst and we ate those with cherries and watermelon.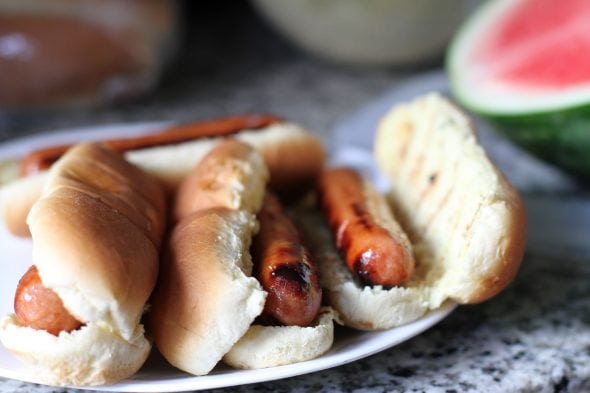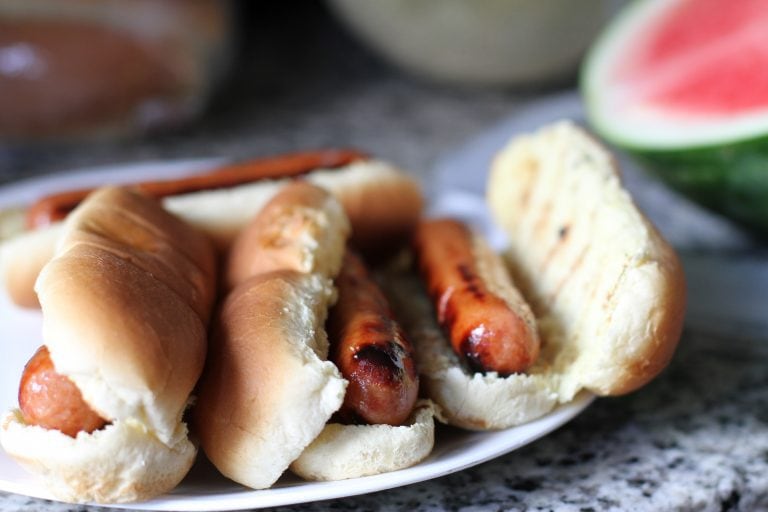 By the way, I've discovered how much better burger and hot dog buns are if you toast them, either on the grill or in a buttered skillet. SO GOOD.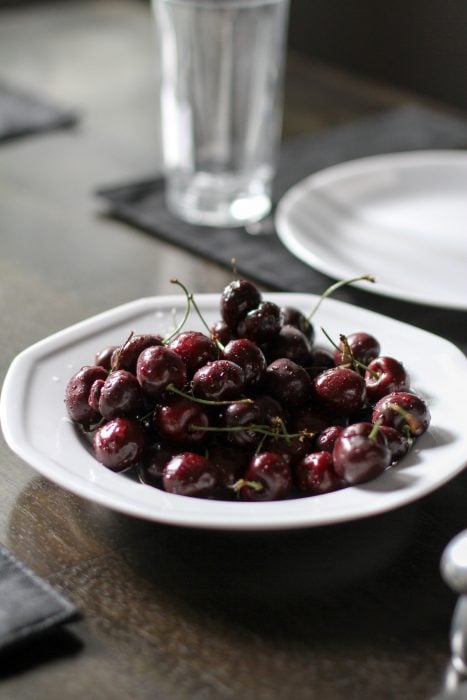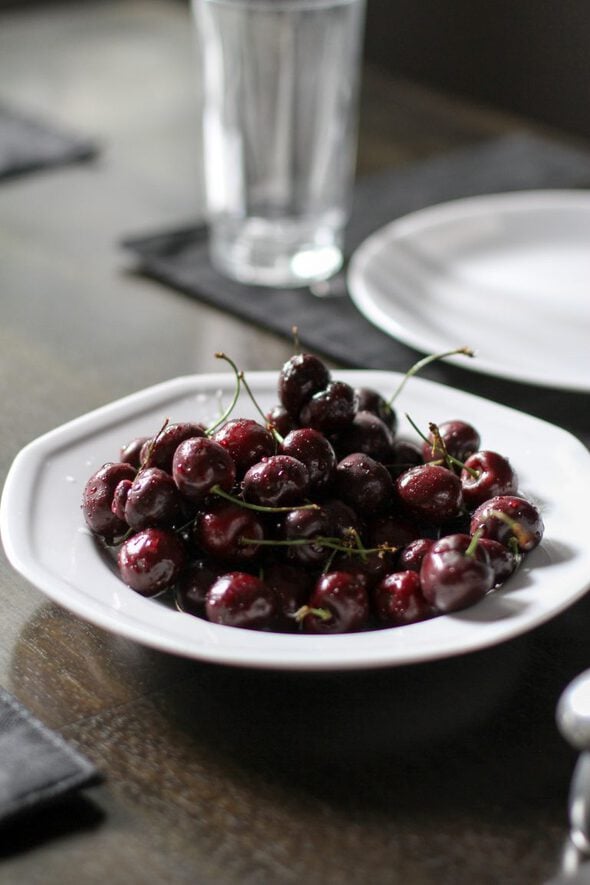 Thursday
I tried a quinoa taco salad recipe from Dinner Illustrated. It was good, for a vegetarian taco salad. But I think I prefer mine with beef, chicken, or shrimp.
We went to see some fireworks after dinner, of course.
Friday
Mr. FG and I have a Groupon that expires today, so we're gonna go use that tonight and then eat dinner with the girls tomorrow night (just flip-flopping our date night).
What did you have for dinner this week?