If you dislike Stitch Fix posts…consider yourself warned! Proceed only if you feel like being irritated today. 😉
If you'd rather peruse some hilarious second-hand fashion: the ThredUp Rescue Box fails.
And here are the ThredUp Rescue box keepers.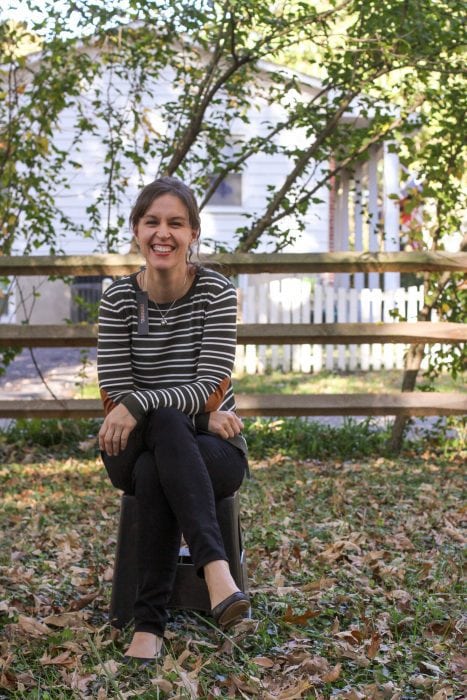 (I'm giving the non-Stitch-Fix people a minute to clear out.)
(How's the weather where you are? Good?)
Alrighty!
This was a pretty disappointing box, which means that some of you will be very happy because you like it when I have a box of bad fashion.
The person who usually styles my boxes is out on maternity leave, and maybe that's why this box was a swing and a miss for me.
Let's get started!
I am smiling here, but I do not like this vest.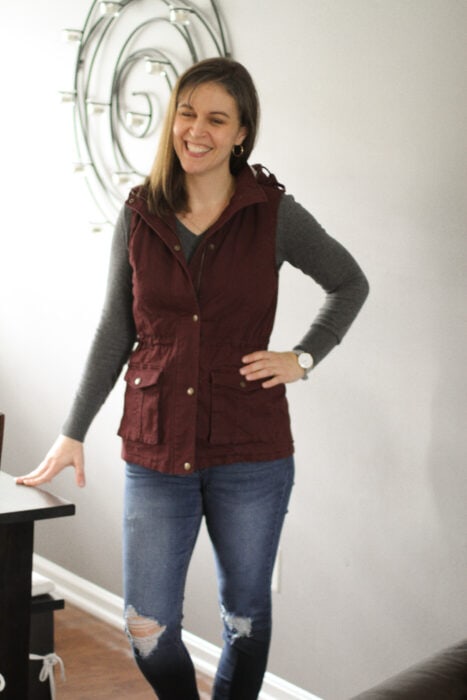 Vests don't make sense to me (my arms will be cold!) and I don't like the way they look on me either.
(I got a vest in a previous fix and I was also unenthusiastic about that one.)
An accurate representation of how awkward I feel in this vest: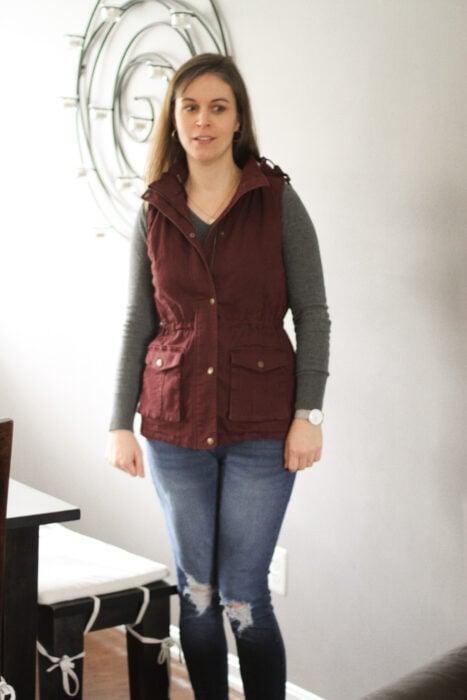 I feel like my waist looks so weird.
Also, since I have a long torso, the drawstring of this vest is hitting me in my actual ribs, not at my waist.
What if we unzip it?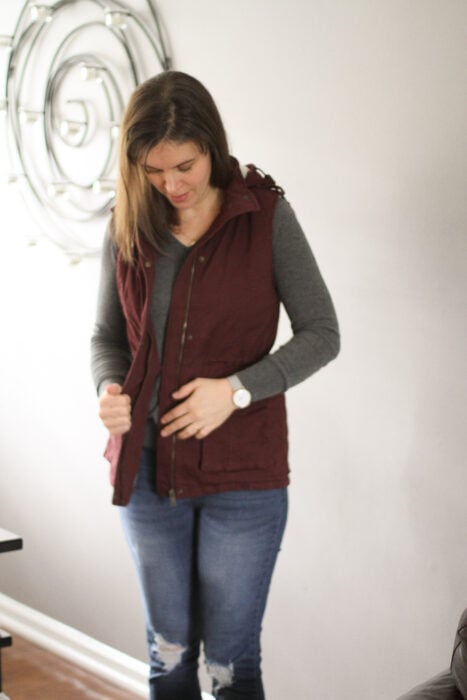 Still no.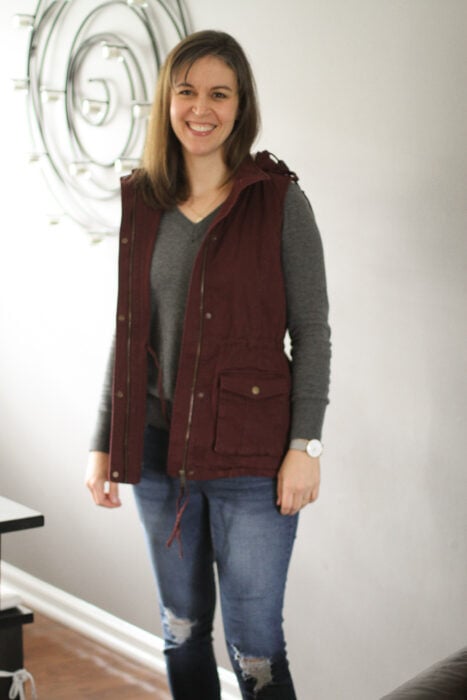 Up next, an asymmetrical tunic sweater, which is, I dunno, all right.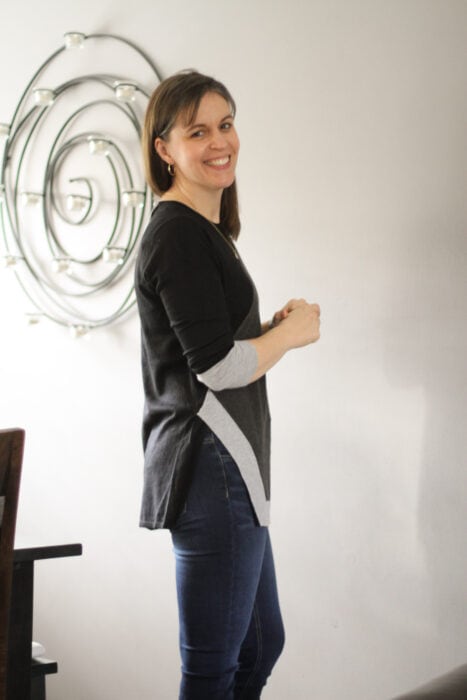 But it's $84! and for $84, I feel like a sweater should be more than just all right.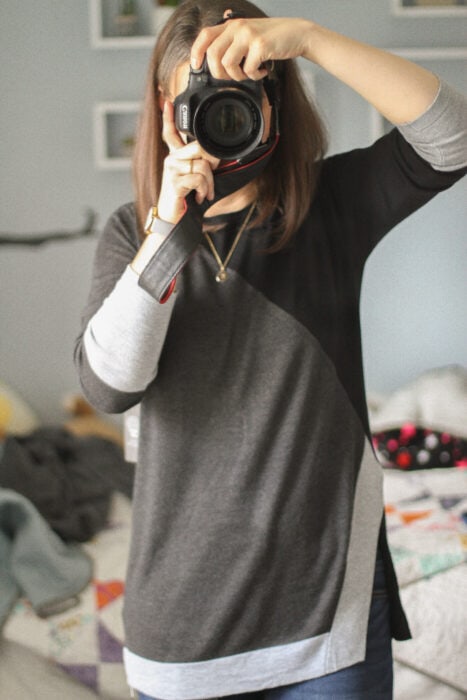 The jeans were pretty nice, but nothing remarkable.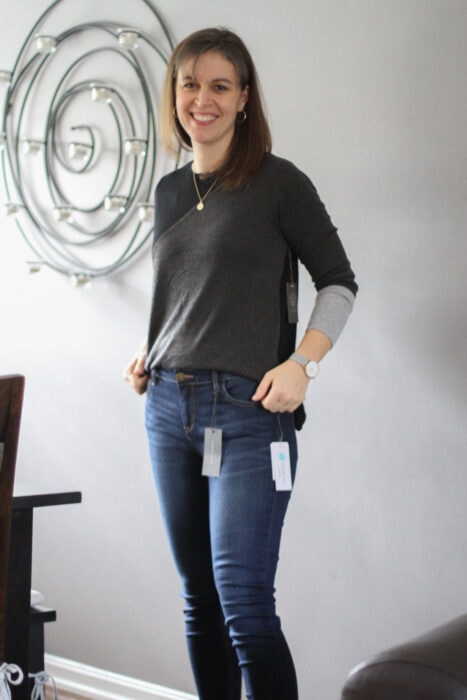 This scarf is very soft, but I don't like the colors. And I am not a person who wears scarves.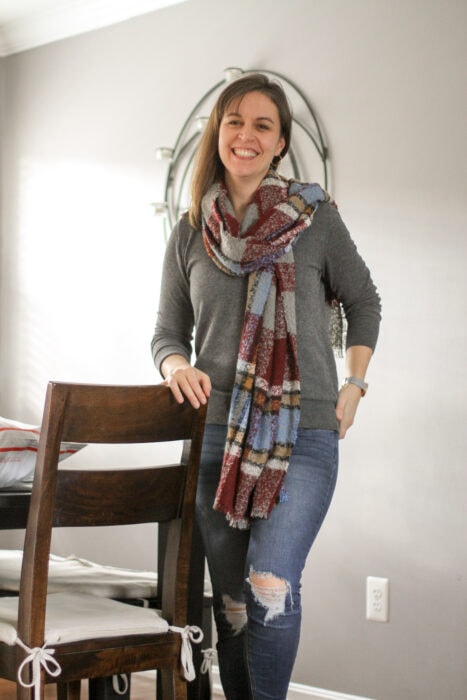 The last item, a pair of shoes, is something I really DID want to keep. But alas, they were a little bit too big.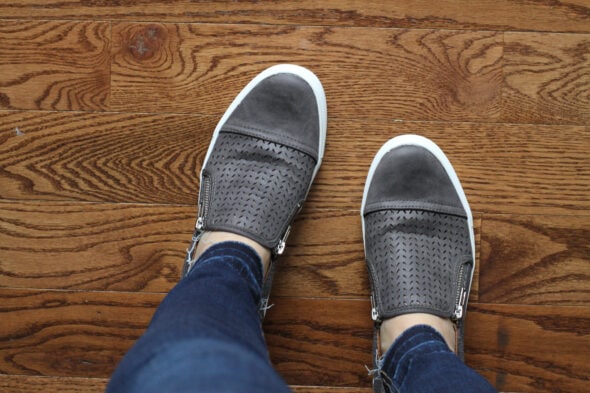 Stitch Fix lets you do an exchange for other sizes, but they were out of pretty much every size known to man when I tried to exchange.
So, sadly, they had to go back.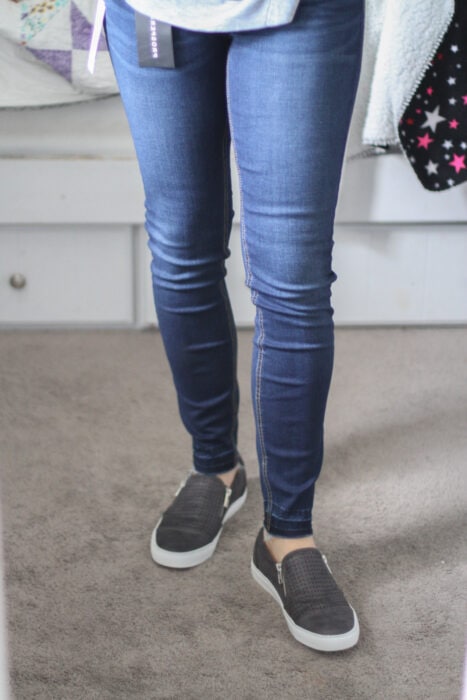 HOWEVER. I found the same shoes on Nordstrom Rack, so I placed an order.
(I also found them on Amazon for the same price as on Stitch Fix, but they were actually cheaper on Nordstrom Rack.)
Get $50 off your first Stitch Fix for a limited time
It looks like this link is still working, so if, after reading my post (ha!), you still want to give Stitch Fix a try, do it through the button below so that you get $50 off.
You only pay for what you keep from your fix, so you could opt to just keep one or two things, in which case the $50 discount would be quite a good deal.
Would you have made the same decisions I did about the items in this box?