On Tuesdays and Thursdays, I post a picture and just a few words.
The other day when we were at the pool, I was noticing all the beautiful green that surrounds us right now. It's kind of hard to imagine that in a few months, it'll all be brown and gray.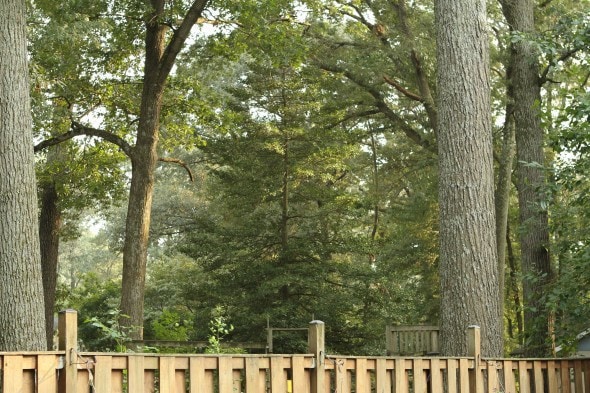 When it gets to be about February, I get so used to the brown/gray thing, I can hardly remember what it's like to live in a green world. Sometimes in the winter, I come across a summer photo from my files and the green is almost shocking to see.
And then I wonder why I didn't appreciate it more when it was here.
So: I'm in full green-leaf-appreciation mode right now.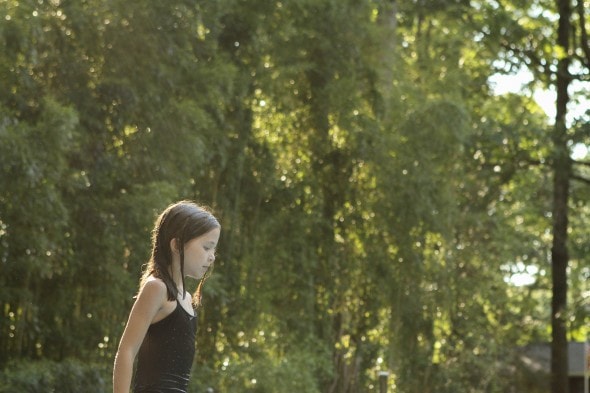 And then I'll be in colorful-leaf-appreciation mode.
After that: a countdown to the longer, warmer days.
(because I have a difficult time getting into cloudy-cold-and-short-day appreciation mode. Is that even a thing??)
On December 22nd, I'm always all, "Ooh! The shortest day of the year is here. We're on the way toward spring now."
So, you know, the hopeful countdown to spring starts not too long after the days of colorful-leaf-appreciation. 😉
But for now: All Of The Green.
Pay attention! Soak it in!