A few weeks back, Personal Capital, a free service that helps you keep track of your net worth*, sent out an email asking bloggers how families can build their net worth and save more through making small changes–financial or otherwise–to their lives.
(*this is not a sponsored post, just FYI.)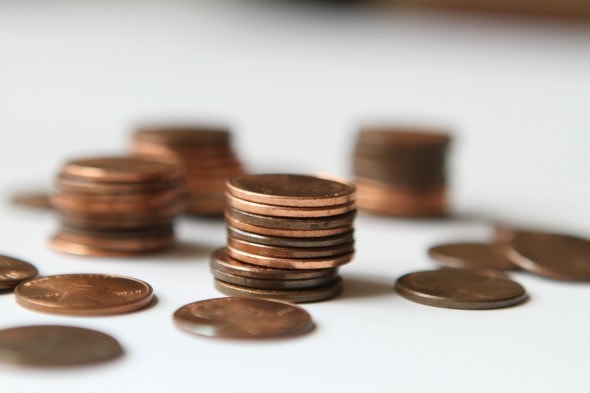 And they wondered if I had ideas about how I could have started saving earlier.
Retirement savings aren't something that I talk about a lot here, mainly because this is NOT an area where I'm an expert.
And Mr. FG and I have definitely not done all the retirement things the experts say you should do.
For instance, you really ought to start saving for retirement when you're in your early 20s. Buut, when I was in my early 20s, we had barely two pennies to rub together, so retirement savings weren't even on our radar.
If you're trying desperately not to drown, the last thing you're thinking about is how to build a boat, you know? You're just trying to stay alive for the moment.
Anyway, due to our late start, sometimes thinking about retirement savings makes me feel a little bit panicky (!), so here are a few of the things I remind myself of when I need to talk myself down from a proverbial ledge.
1. If staying out of debt is all you can do, it's all you can do.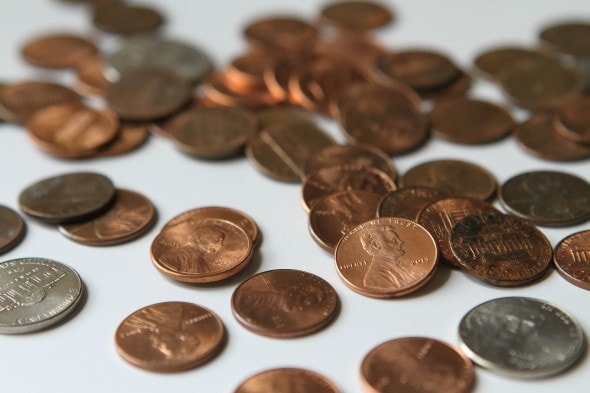 I know everyone says that in order to save for retirement early, you need to cut your spending and save the extra. But when Mr. FG and I were living on a very tight budget, we had to work hard just to stay in the black, let alone have any extra dollars!
We did manage to set aside some money for savings every month, but that just functioned as an emergency fund, which helped to keep us out of debt when unexpected expenses came up (like a dead heat pump. Oy.)
But you know, I consider staying out of debt to be a huge accomplishment. Sure, we weren't making forward progress toward retirement, but we also weren't digging a hole for ourselves.
Considering that the average American family has $7200 of credit card debt, this is not an accomplishment to be sneezed at.
2. Better to start late than never.
You know that old proverb that says the best time to plant a tree was 100 years ago; the second best time is now?
I feel like applies pretty handily to retirement savings.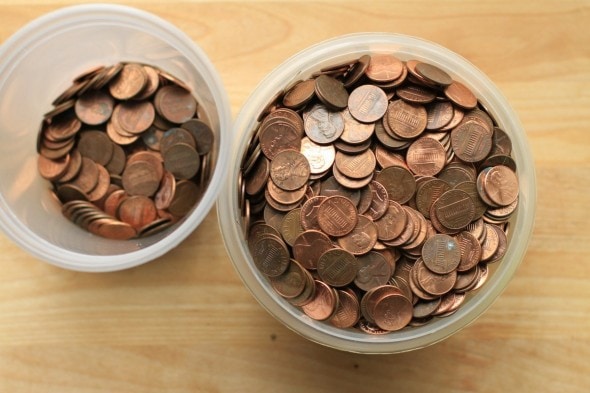 Would it have been awesome if we'd stashed away a bunch of money when we were in our 20s? Sure.
But it's better to start late than never, so that's what we're doing now that we have more income. We've got a 401(k) with (some) matching at Mr. FG's work, plus we have a personal IRA through Capital One 360.
We're definitely not going to be able to retire in a few years, but at least we've got a good start on things now.
3. Frugal habits mean you don't have to save as much.
Ok, so, there are some scary possible expenses to save for in the future (Medical care! Oof.), but generally speaking, if you don't have high-on-the-hog spending habits, your retirement fund is going to go a lot farther than if you have a high-maintenance lifestyle.
I know how to live a good life on a small budget, so I know that I'm not going to need to save a billion dollars before we can retire.
4. Paying off a house totally counts.
I look at our payments on our mortgage as another way we're inching toward retirement. If we pay off our house, then we can happily live in it as long as we want while only paying taxes and insurance.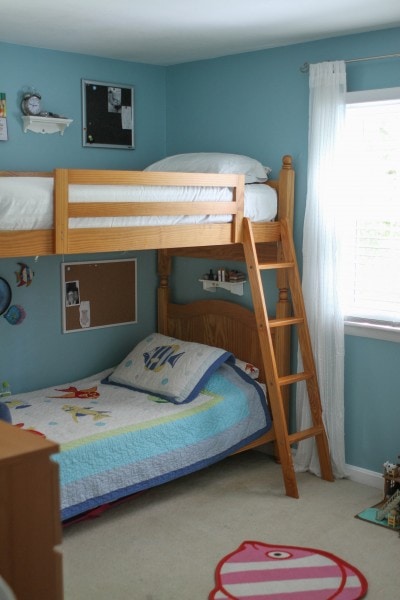 Or if we end up selling it and moving somewhere else in our retirement, having it paid off means that we'll walk away with a nice chunk of change to pay for a difference house.
Either way, having a paid-off mortgage means that retirement expenses will be much more manageable.
(And actually, my Personal Capital account takes that into consideration for my net worth, adding up both my home's value AND how much the home is currently worth.)
5. Communicating about money is life-changing.
If you're the only person responsible for your finances, then this is obviously not true! But if you have joint finances with someone else, communicating regularly about those finances is super important.
(Otherwise, it's so easy for the bill-payer to be the only one with knowledge, and that makes it hard to work toward goals together, like retirement.)
I'm the bill-payer in our house, and the monthly money emails I do for Mr. FG have been so helpful. Their existence means we talk about the state of our finances at least once a month, and that makes it a lot easier to prioritize our spending and saving.
Added bonus: good money communication skills are going to come in very handy during our retirement years, I think. They're important now, but I imagine they'll be essential when our income is more fixed.
___________________________________
I'm positive that a number of you out there are way more retirement-savvy than I am and I know there are some of you who have already retired.
So, share your wisdom with us! Any tips for starting young, or for making up lost time if you're starting late?
___________________________________
Disclosure: Personal Capital has not sponsored this post, and I'd had my account for a while before I got the email that prompted me to write this post. Personal Capital links are affiliate links, which help to keep the lights on around here at no extra cost to you (and actually, Personal Capital accounts are free, so…)