Goooood Friday morning, dear readers!
I kinda sorta forgot it was my week to host Food Waste Friday. Because I am very profeshunnul like that.
So, here's my not-really-prepped-for-FWF fridge.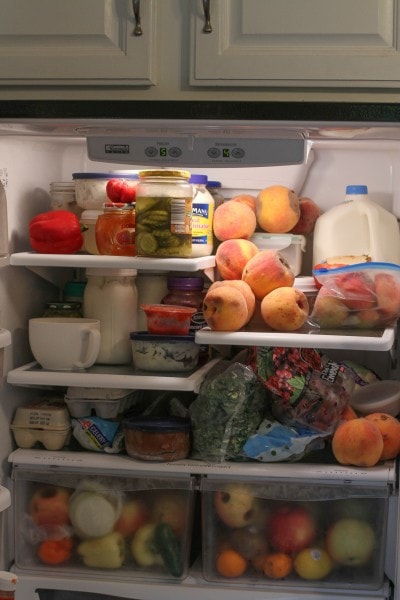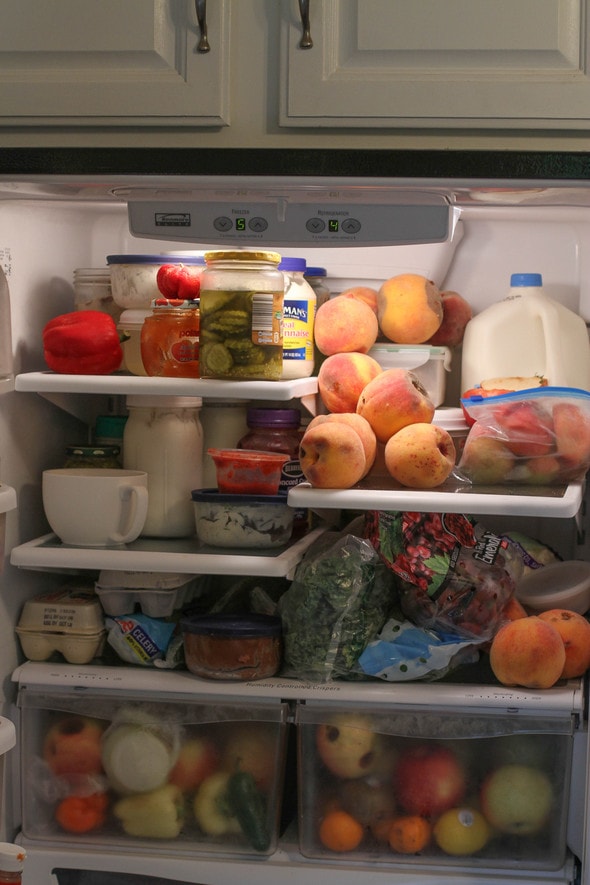 Although you can't see it super well, the clutter is mainly the fault of a bunch of bruised apples and peaches I bought at the produce stand.
They need to be sliced and frozen (peaches), made into jam (peaches) and turned into applesauce (obviously I am not using the peaches for applesauce.)
That needs to happen today.
So then I was looking at my freezer and realized that several bags of chicken bones were jamming up the works. I took 'em out and since it's actually not 95 ° today, I'm gonna make a batch of Chicken Broth That Is Actually Tasty and freeze it for future use.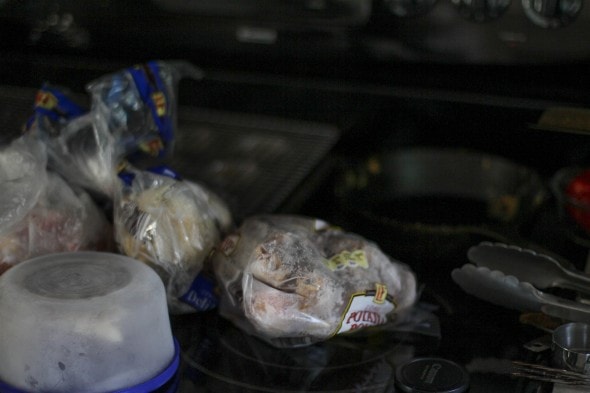 Because it might not be 95 ° today, but it's still not soup weather.
(I'm holding out for some 60 ° days before I bust out the soup pot.)
So now my freezer mostly contains smoothie ingredients. Well, that's what's in the far bin at least. The closer bin has more odds and ends, which I probably should consider dealing with.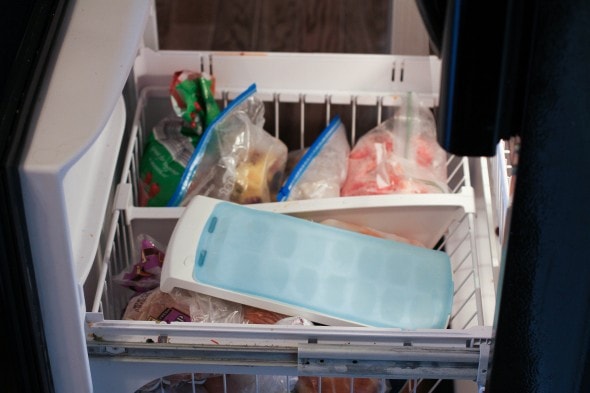 I think there might be a few partially used packages of bacon in there, so this sounds like a promising job.
I don't actually have anything to throw away at the moment, although last week (on my non-hosting week), I did have some waste. And now I can't remember what the waste was. Maybe a piece of pizza?
Anyway! For the moment, at least, all is well here on the food waste front.
How are things in your neck of the woods? Wins? Losses? Share!