At the beginning of the year, I make a list of finance-related goals that I want to meet over the next 12 months. At the beginning of each month, I report on my successes or failures. If you're new here, you might want to read my original goals post, my February update, March update, April update, and May update.
I wrote this post up and it seemed kind of boring even to me, so we're going to have firework pictures sprinkled throughout. Just to keep it interesting, you know?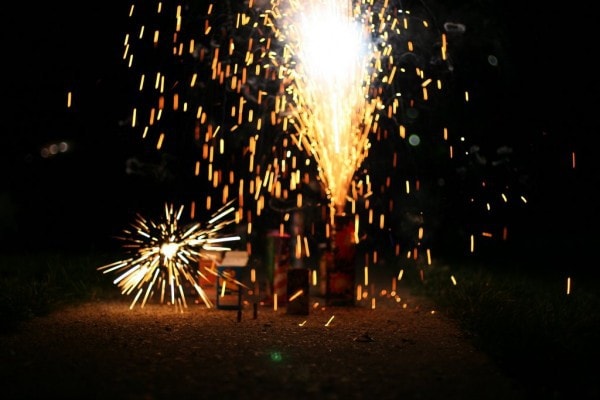 1. Eat non-cereal breakfast 4 days a week.
We're still doing well with this; so well, in fact, that it's almost habit by now. Yay!
So, for this month, I'm going to aim to incorporate more fresh fruit into my kids' breakfast meals. I've not been very consistent with this, and I'd really like to improve.

2. Save for a replacement van.
I'm pleased to report that as of this month, my van savings have almost doubled, so instead of being at 5% of my goal, I'm now at 10%. Sweet.
I'm still having plenty of "This will take f o r e v e r!" moments, because this is the largest amount of money I've ever tried to save up before. I try not to think about that too much, though, so that I'm inspired to just keep plugging along.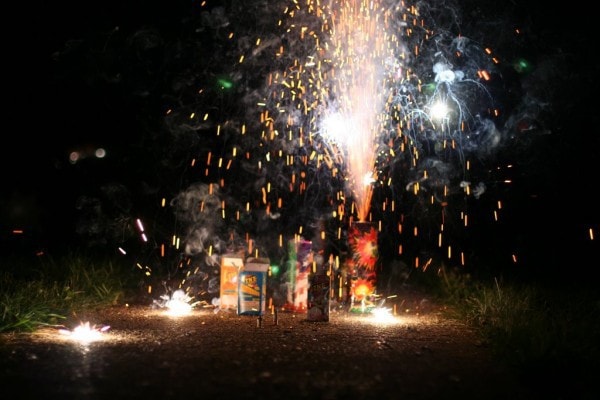 3. Buy more organic, local food.
I've been frequenting the local produce stand regularly, and though my egg man has been on a month-long European jaunt, he should be back in town shortly, which means I'll be off of supermarket eggs again.
I'd like to make some progress on buying more local meat this month, though.
4. Keep Quicken updated once a week.
Though I didn't do Quicken once a week, I'm happy to share that my Quicken files are all up to date at the moment. Yay me!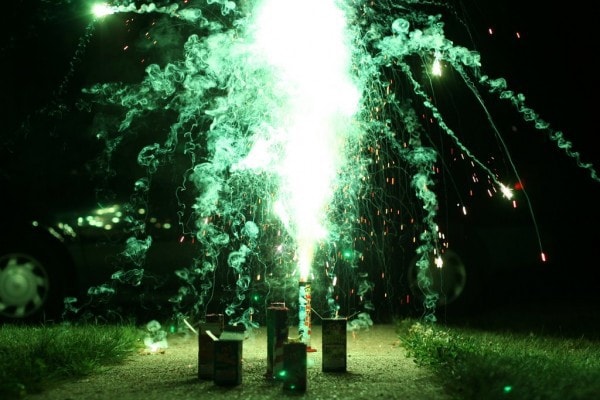 Someone (Hi, Sheila!) emailed me and expressed surprise that we buy fireworks because they're kind of expensive and don't last that long.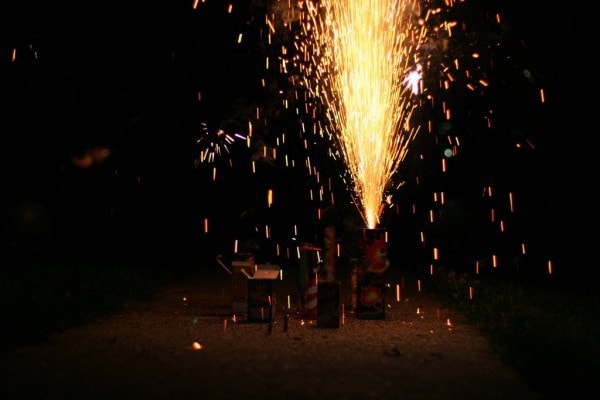 I will admit that left to myself, I probably wouldn't buy fireworks. But, fortunately for our children, Mr. FG is much more fun than I am and he's started the tradition of setting off ground-based (legal!) fireworks each year.
Because it's only once a year (with maybe a few fireworks on Memorial Day too) and because our kids love it so much, I don't really mind. See, Mr. FG is good for me…he brings balance to my tight-waddy ways.