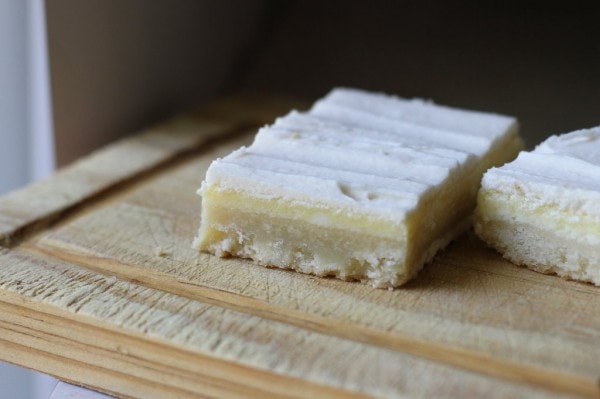 Like last week's Chocolate Parfait Bars, the recipe for these bars comes from my maternal grandmother, a.k.a. The Dessert Queen. Oddly enough, these layered bars call for exactly 0 almonds…the almond flavor actually comes simply from almond extract, which you should be able to find at most any grocery store.
I suppose that makes these a little inauthentic, but I don't really care because I think they're delicious. 😉
When I made this particular batch, I didn't have quite enough almond extract, so I just added a little vanilla to make up for it, and they were still tasty.
If you hate almond, I imagine you could substitute any number of extracts and come away with good results.
These bars have three layers just like the Chocolate Parfait Bars…a crust, a filling, and a frosting. The good news is that none of these layers are at all complicated to make. You can totally do this!
Before you start, turn your oven on to 350 degrees. That way it'll be sufficiently hot by the time you need to bake the crust.
The crust is basically a shortbread layer…to make it, you simply mix 1 cup of butter, 2 cups of flour, and 1/2 cup of powdered sugar. Butter is going to make this crust taste way better than any other shortening will, but if you can't use butter, a butter substitute will certainly work.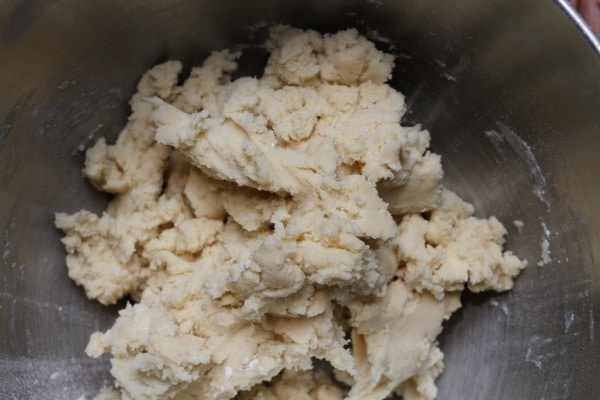 Pat the mixture into a greased 9×13 inch pan.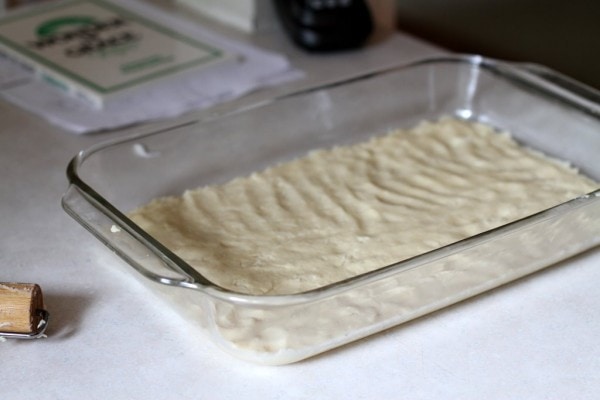 Put the pan into the oven to bake (at 350 F) for 20 minutes. While the crust is baking, you'll want to make the filling, which is comprised of cream cheese, eggs, sugar, and almond extract. You really should soften the cream cheese before you make the filling because it'll be lumpy otherwise.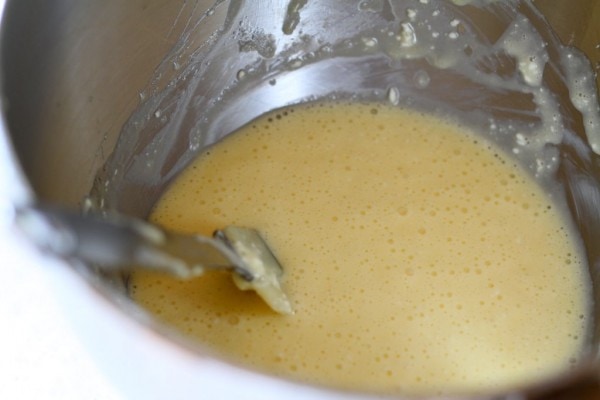 Take the crust out of the oven after 20 minutes. It should look like this: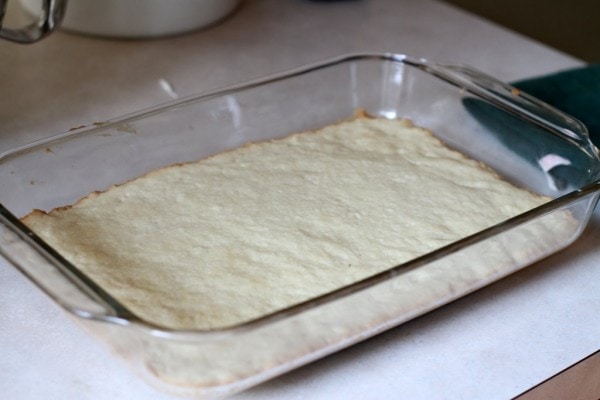 Pour the almond filling right on top of the hot crust, and put the pan back into the oven to bake for another 15-20 minutes.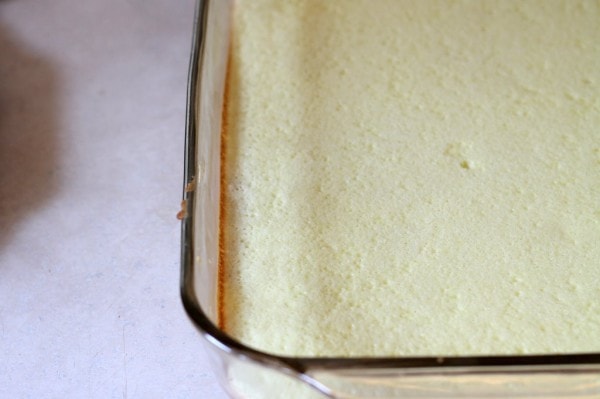 Let the crust and filling cool completely.
To make the frosting, simply beat powdered sugar, butter, milk, and more almond extract together.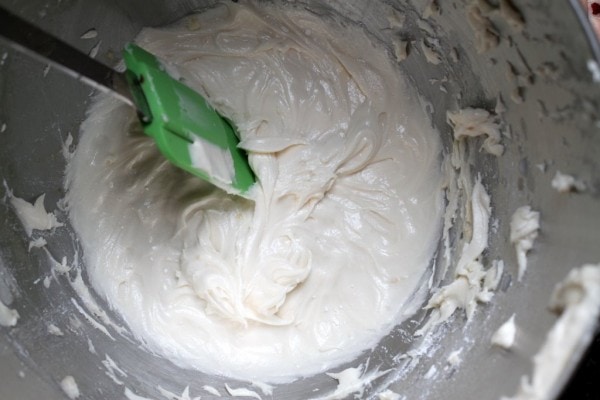 Spread the frosting on top of the now-cool bars.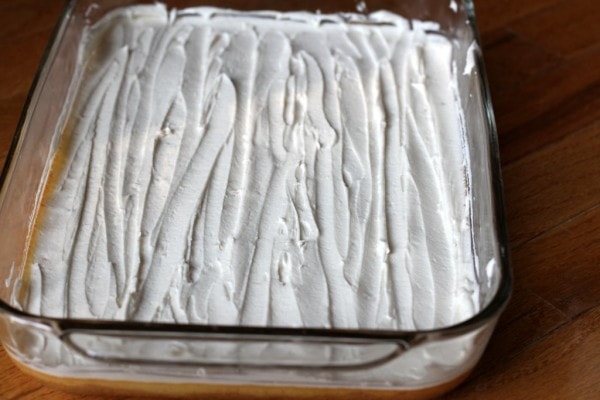 Cut into squares before serving.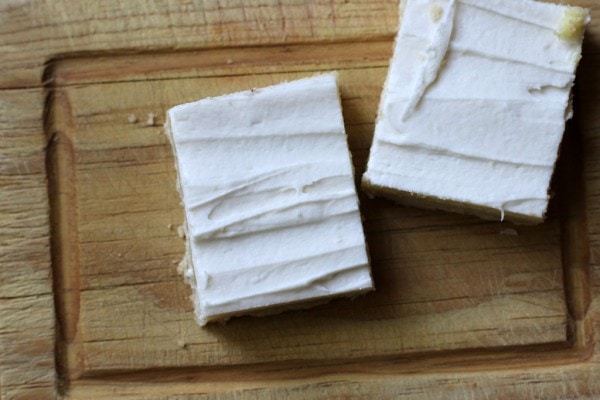 I store these in the refrigerator because the filling of these contains cream cheese and egg. Plus, if you live in the same hemisphere as me, your house is probably on the warm side of things right now and the frosting on these bars would get a little runny at room temperature.
Crust
1 cup (2 sticks) butter, softened
2 cups all purpose flour
1/2 cup powdered sugar
Mix butter, flour, and sugar. Pat into a greased 9×13 inch pan. Bake in a preheated 350 F oven for 20-25 minutes, or until lightly browned.
Filling
8 ounces cream cheese, softened
2 eggs
1/2 cup sugar
1 teaspoon almond extract
Beat cream cheese, eggs, sugar, and extract together. Pour over hot crust, and bake for 15 minutes. Cool completely.
Frosting
1/4 cup butter, softened
1 1/2 cups powdered sugar
1 1/2 tablespoons milk
1 teaspoon almond extract
Beat butter, sugar, milk, and extract together until smooth. Spread frosting evenly over bars. Store bars in refrigerator.