What I Spent
I am still not over the joy of daylight at dinnertime. My family is probably getting tired of my enthusiasm over it, actually, but I can't help it; I am so happy to have daylight when we sit down to eat.
We spent $103 at the grocery store, $25 on a Hungry Harvest box, and $28 on a fast food stop (see Wednesday below!)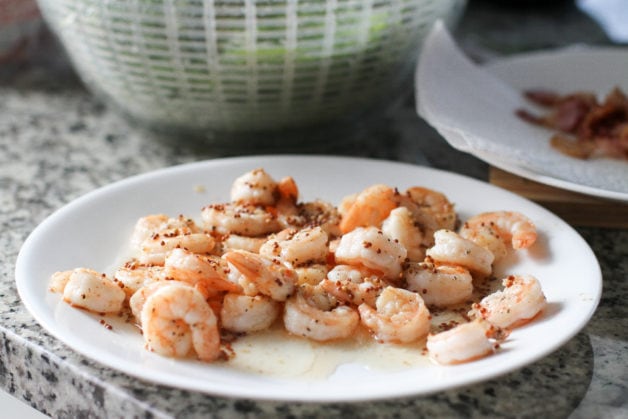 What We Ate
Saturday
Mr. FG and I did our usual takeout date night, and the girls fended for themselves.
No, wait! This was the day after Sonia got her second shot, so she was not feeling well. She thought McDonalds sounded really good, so we picked that up for her.
Sunday
Continuing our trend of ignoring holiday food traditions (and also continuing our support-a-local-restaurant Sunday)…..we got Chinese takeout from a local spot. Ha.
Monday
Zoe was at a small outdoor bonfire with some youth group friends, so I said, "We should eat what she is allergic to!"
(which is shrimp)
So I made a green salad topped with shrimp, chopped bacon, and a homemade vinaigrette. Toast on the side for those who wished.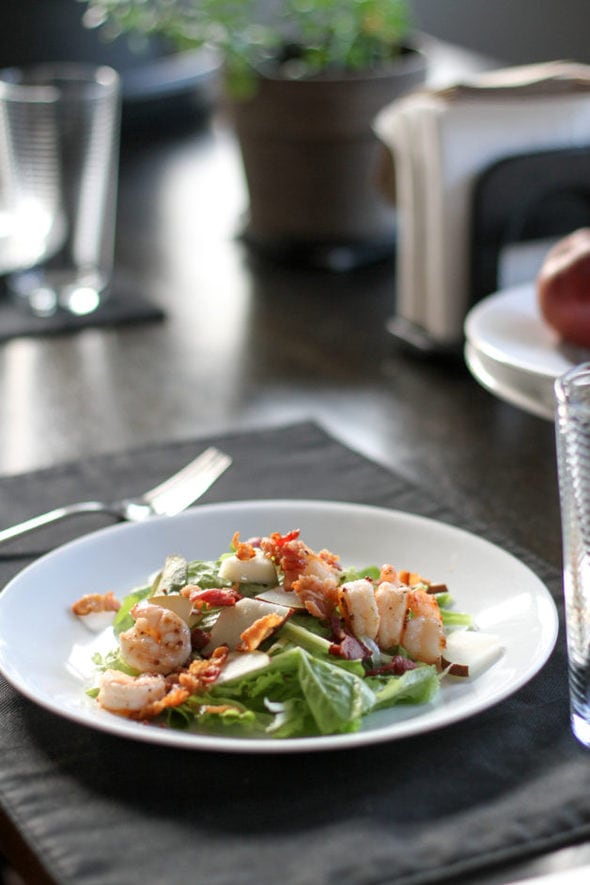 Tuesday
I grilled some bratwurst, which we ate in buns. Chips on the side, plus some fruit.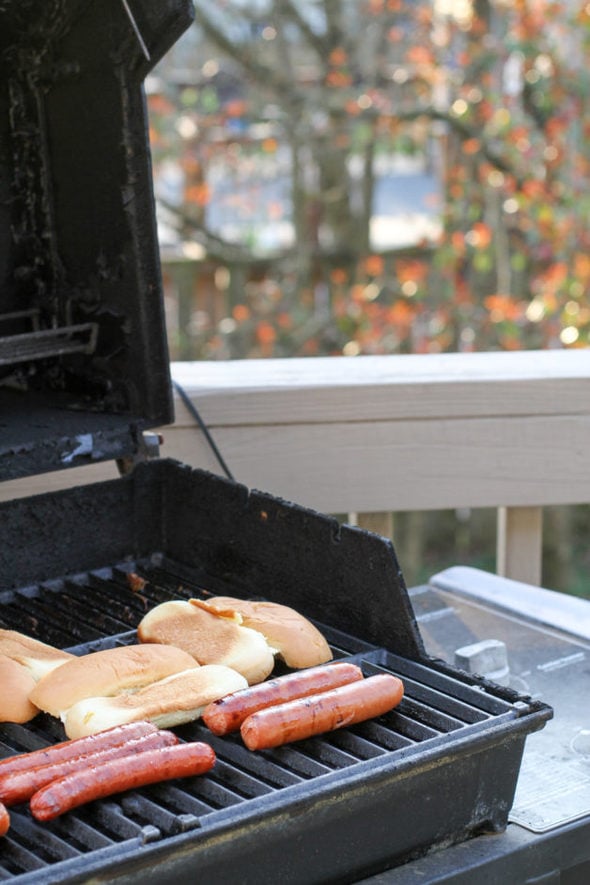 Wednesday
I did put on a pot of chicken broth, intending to make an orzo dish, but the broth is as far as I got.
So on our way home from our weekly cat shift, Sonia and I picked up fast food for the four of us (Lisey was at work).
Thursday
I made orzo with sausage, and I used asparagus and red peppers (from Hungry Harvest) as the veggies this go-round.
(It's a pretty flexible dish, so I use whatever I have on hand.)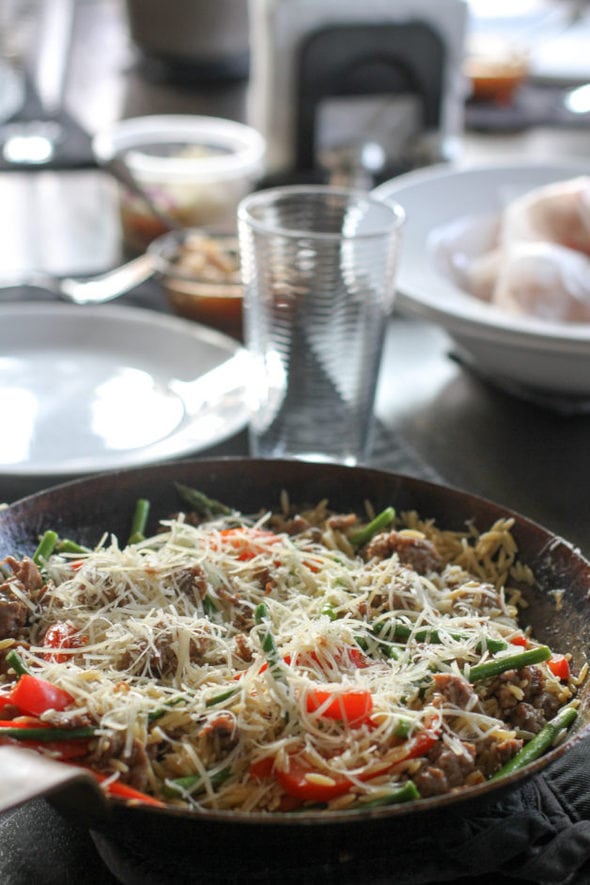 I found a container of applesauce hiding in the chest freezer, so we had that on the side.
Friday
Last week, everyone was really happy when I made homemade pizza. So maybe I will do that again tonight, since the weather isn't hot.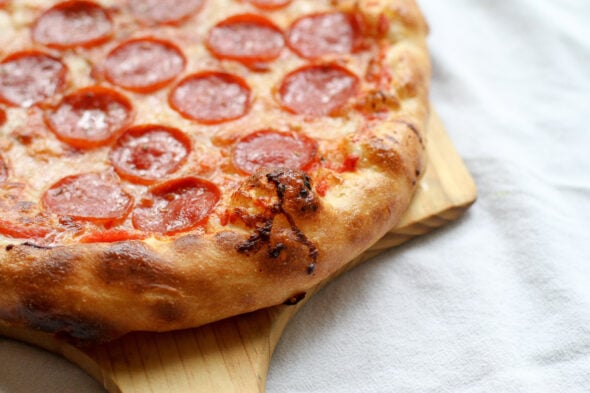 Bring on the 500° oven!
What did you eat for dinner this week?