This week, I am thankful:
for the beautiful spring weather
We've had several low-humidity days with highs in the lower 70s and I feel like that is PERFECTION.
that Mr. FG and I got to get out on the water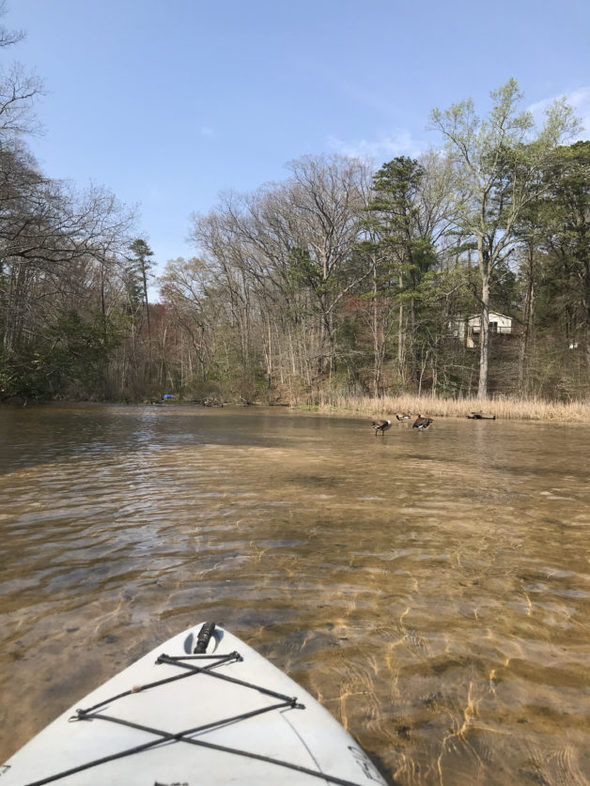 He took a break in the middle of his workday yesterday (his work hours are flexible) and we took a little paddle up the river.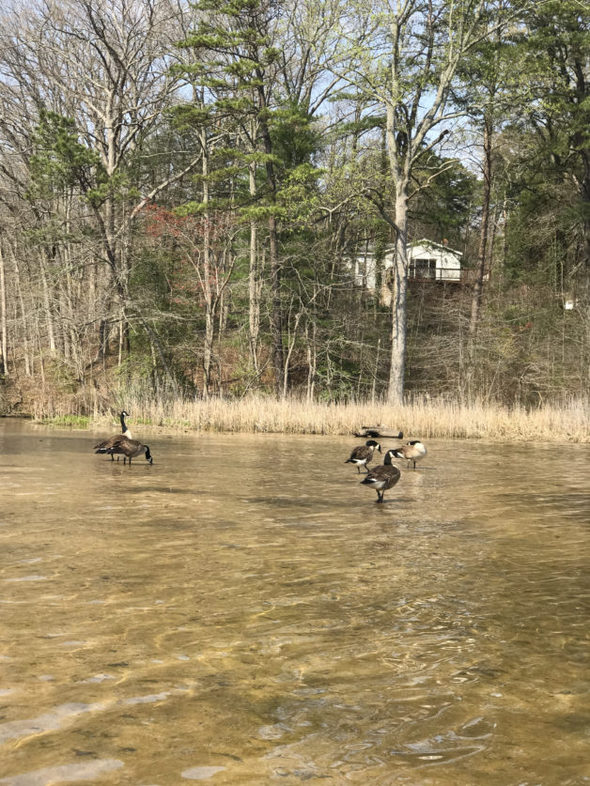 that we live near the water
It's a blessing that we can walk down our street and launch our kayaks right there; so easy.
that Mr. FG has a vaccine scheduled
He was eligible through his work a while ago, but their doses got allocated to other places first.
Anyway, I am very thankful he has one on the calendar now.
Lisey is eligible in a few days because of her work too!
So, then that'll be our whole household except for Zoe, who is too young at this point anyway (she's 15).
(And again, I get that not all of you are comfortable with the vaccine; it's ok. We don't all have to agree about everything. 🙂 Also: I hope that all of you who want the vaccine are able to get it soon.)
that my legs are feeling better
I kinda fell off the workout wagon after my second shot and for a few weeks, I just walked for exercise.
I got back on the wagon this week, did some lunges as part of a workout, and MY WORD my lower body was sore.
Today, I noticed I can squat without significant pain, and I am thankful for that.
that my cousin is feeling better
I've still been going over to help her, but now that she's feeling better, we've been working on things like prepping for the baby's arrival.
(Also: she was able to get vaccinated due to pregnancy eligibility! So now we are totally safe to be around each other.)
for how easy it is to give things away because of the internet
I've been helping my cousin by handling the giving away part of our decluttering efforts, and I've been thinking about how the internet makes it so much easier to find people who need what you have!
My cousin had too many hand-me-down strollers, so I listed one for giveaway and gave it to someone who had the exact one, except hers had broken a few weeks ago.
Before the internet, it would have been so much harder to find out who needed that stroller.
for some financial margin
Yesterday, things didn't go according to plan, and I ended up not getting dinner cooked before it was time for Sonia and me to go take care of the cats at the shelter.
So, I scrapped the plan, and she and I picked up fast food on the way home from our shift.
Of course, fast food is not something I want to do on a regular basis, but I was thinking about what a mercy it is to have the wiggle room to do things like that (particularly when I think about how impossible that would have been years ago when our budget was so, so tight.)
that I put on a pot of chicken broth yesterday
That means dinner for tonight is going to be one step easier.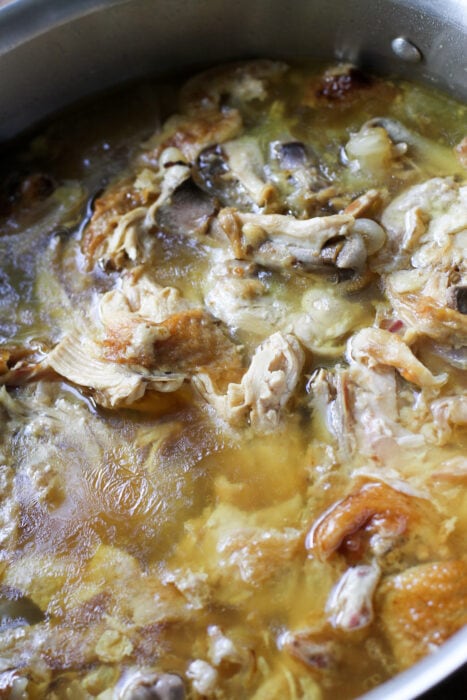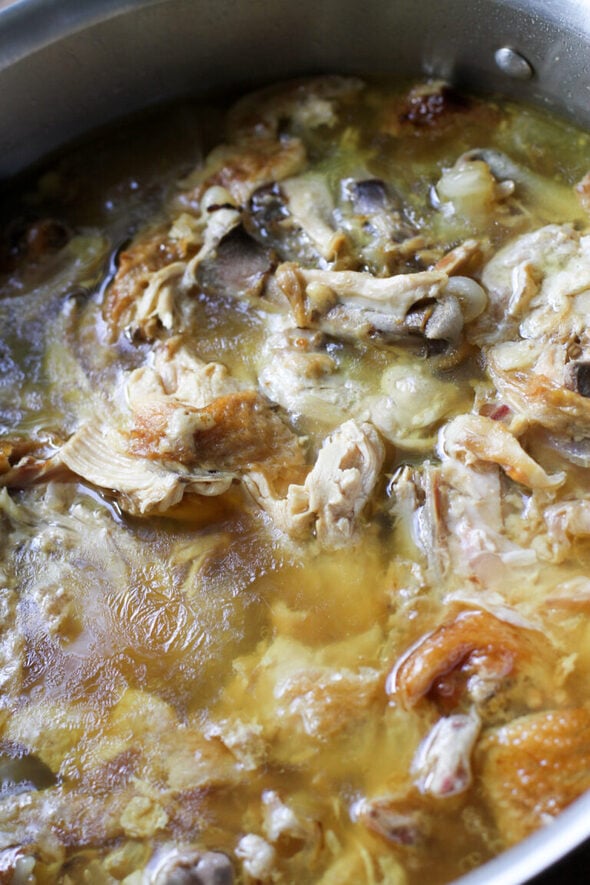 (Here's how I make chicken broth.)
for my healthy body
Last night, I noticed on my health tracker app that I'd walked over 10,000 steps every day this week so far.
And then I thought about how the ability to do that is something to be very grateful for.
I'm sure you've heard the phrase, "You don't know what you've got 'til it's gone."
Well, I know that regardless of how well I take care of my body, eventually, aging will take its toll.
So sometimes, I remind myself of that, not to be a downer to myself, but to trigger appreciation for what I do have right now. I want to know what I have while I still have it! 🙂
What are you thankful for this week?