I love sauces. To me, nothing ruins a dish/sandwich/meal quicker than there not being enough sauce. It's a make or break thing for me.
(Well, not having enough salt is also right up there.)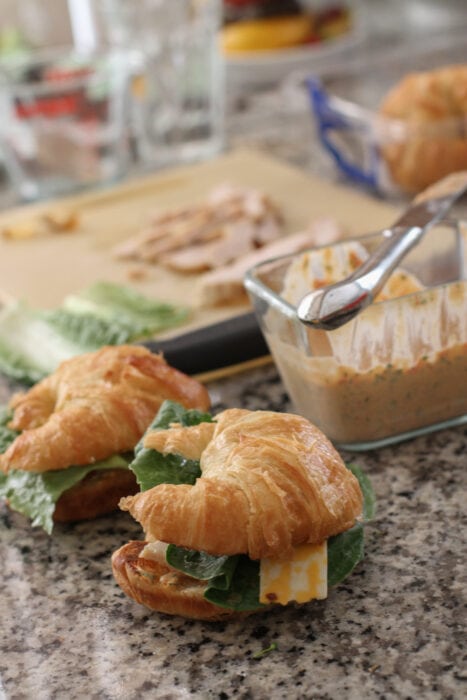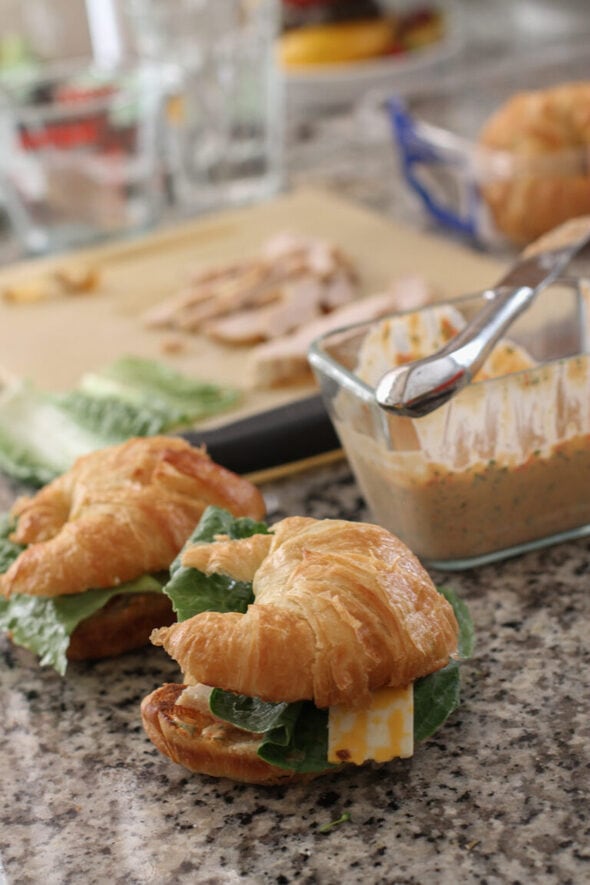 Anyway. Mayo on a sandwich or burger definitely elevates the whole experience for me.
And when you add basil and roasted peppers to mayo?
That really elevates the experience.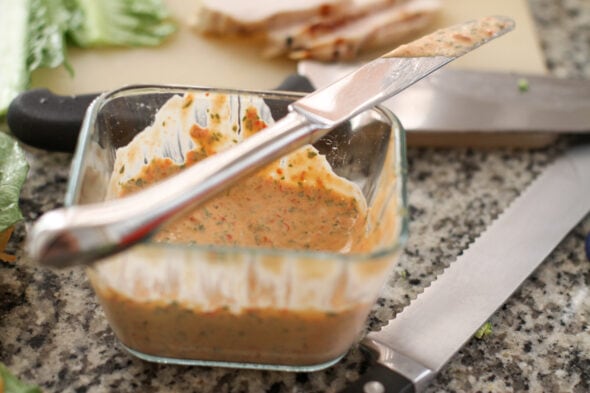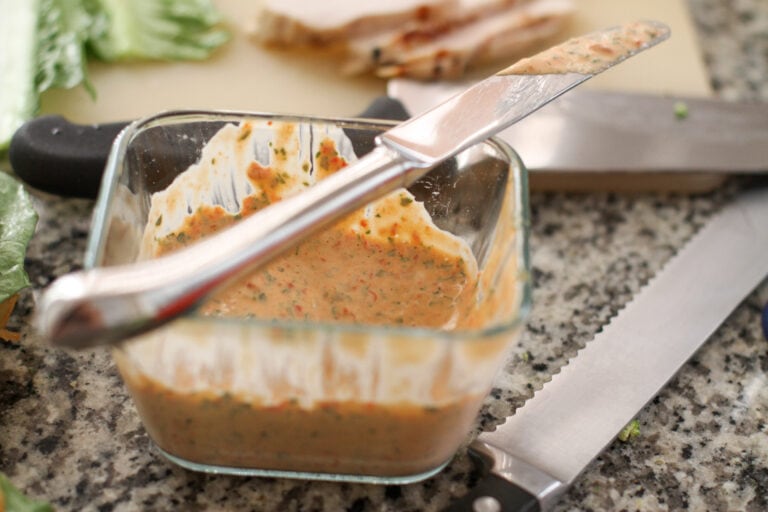 I found this recipe in a sidebar in my ATK Quick Family Cookbook* and I've made it a bunch of times in the last month or two. So delicious!
(*out of print, look for used copies on Amazon, or try your library.)
Roast your own peppers. Or don't.
The recipe calls for roasted red peppers, and at first I used the ones in a jar.
But I did not realize that jarred red peppers go bad in a hurry, and when I discovered this, I was in the middle of making a batch of mayo.
I had some orange peppers in the fridge, so I decided to roast my own.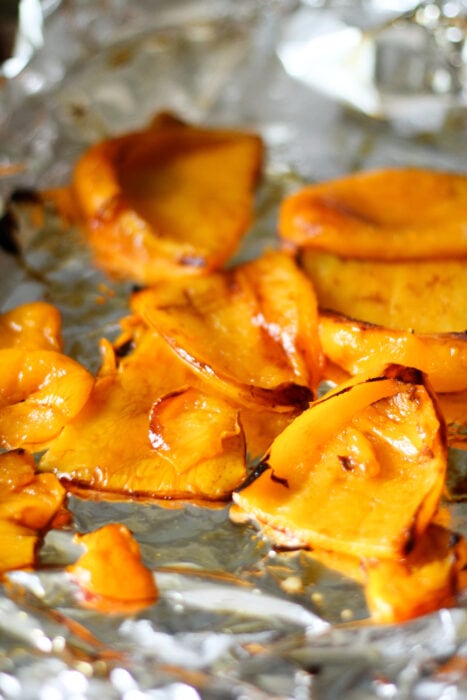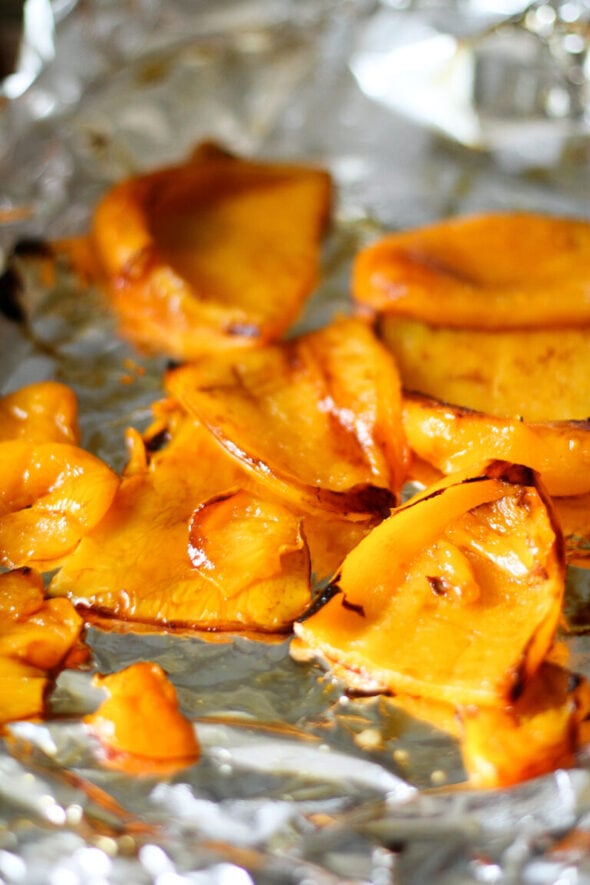 Which, as it turns out, is quite easy. You can roast a bunch, peel them, and freeze whatever you don't need that day.
From here on out, that is probably what I will do, given that I can often find red peppers for $0.99/apiece, and that is definitely less than what I paid per pepper for the jarred kind.
So.
Roast your own.
Or don't.
Either will be fine!
And orange peppers work just as well as red peppers; they just make the mayo not quite as brightly colored.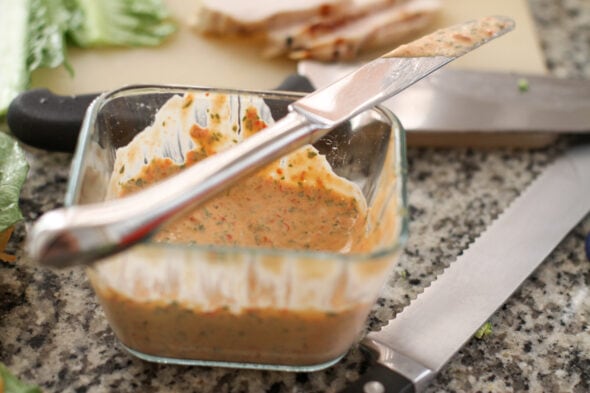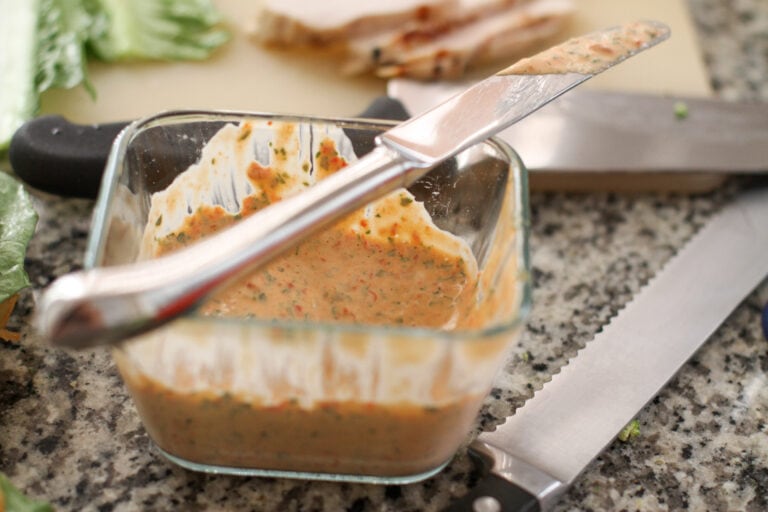 You really should use fresh basil.
I know it's the end of summer here in the northern hemisphere, and your basil plants are going to die soon.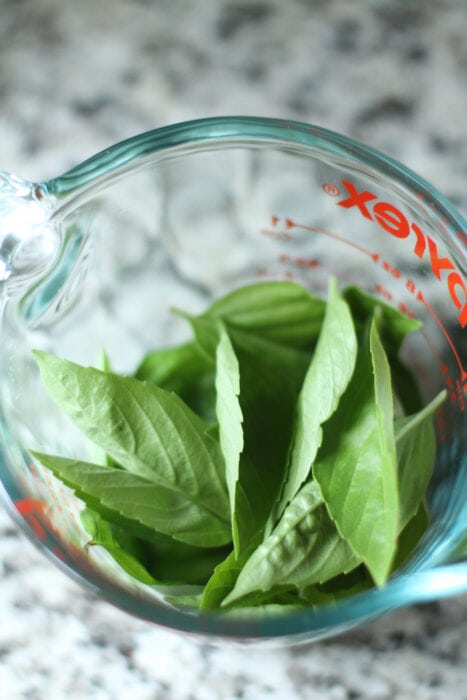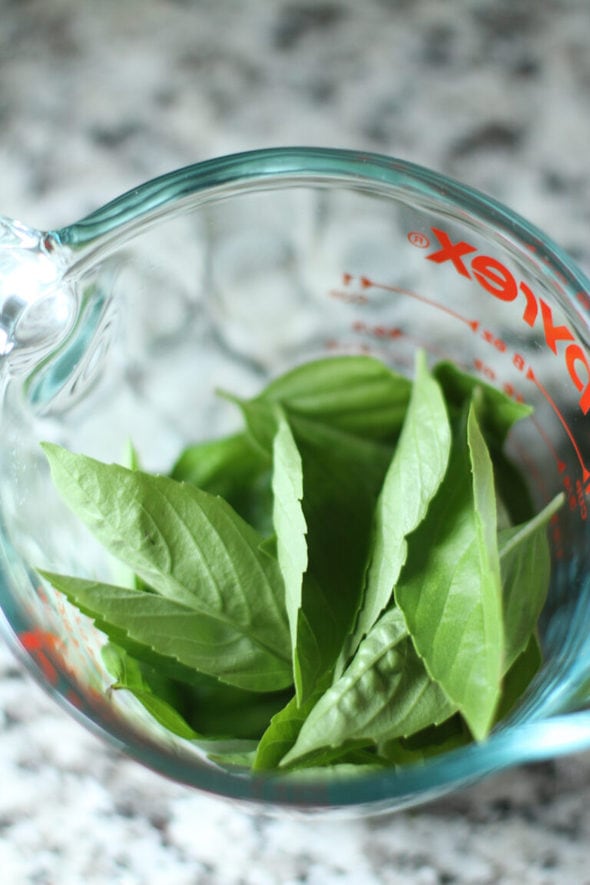 But dried basil is not going to make this nearly as tasty, so hurry and make it while your basil is fresh, or buy some fresh basil from the grocery store if you make this during the winter.
Food processor or blender?
I use my food processor because I think mayo is way easier to scrape out there as compared to a blender. But either will work fine.
What should you use this on?
Well, anything that mayo, peppers, and basil are good with! It's great on a variety of sandwiches, and I've also used it on sauteed veggies.
Go make a batch!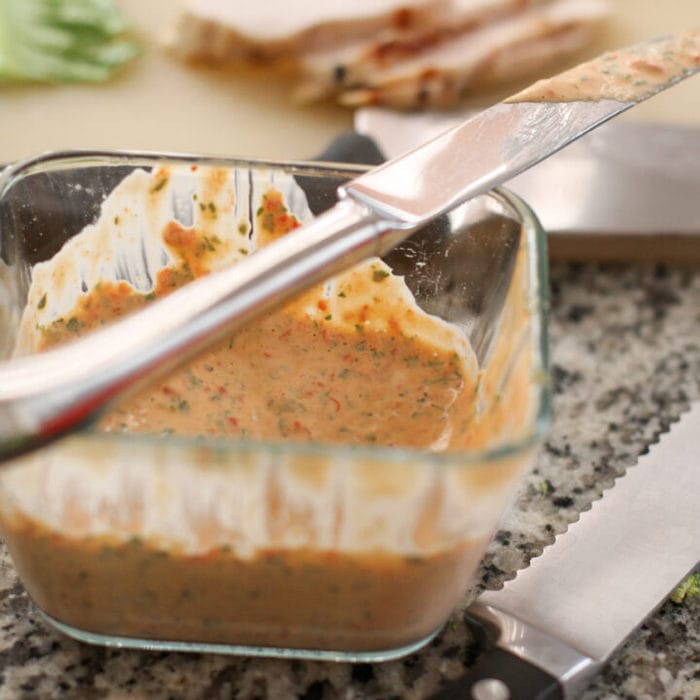 Roasted Red Pepper and Basil Mayo
This quick mayo makes any sandwich a special experience!
Ingredients
1/2 cup mayonnaise
1/2 cup fresh basil leaves
1/4 cup roasted red peppers, patted dry
1 minced garlic clove
Instructions
Process all ingredients in food processor about 30 seconds, or until smooth.
Store in covered container in fridge until needed.
Notes
Fresh basil leaves are necessary for this recipe!
You can use homemade roasted red peppers if you prefer. Orange or yellow roasted peppers work too.