America's Test Kitchen did not pay me to write this post. I bought my own second hand cookbook copy and I'm just posting about it because I love it! This post contains affiliate links, which earn revenue for this site at no extra cost to you. See my disclosure policy here.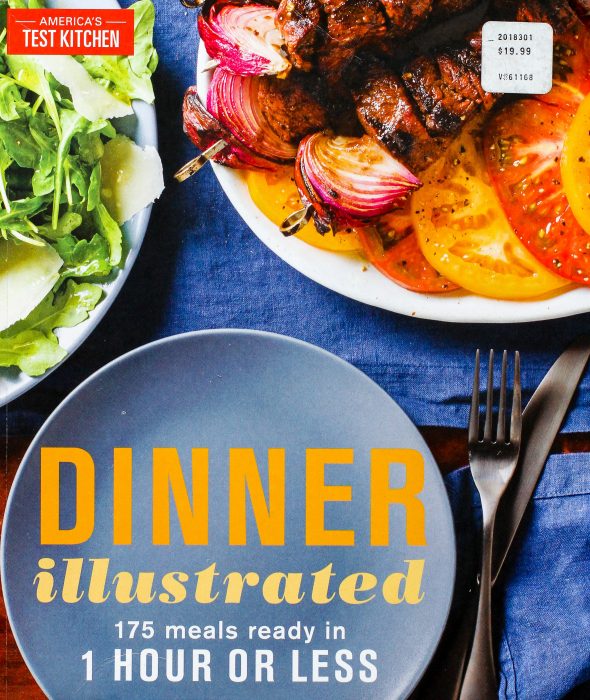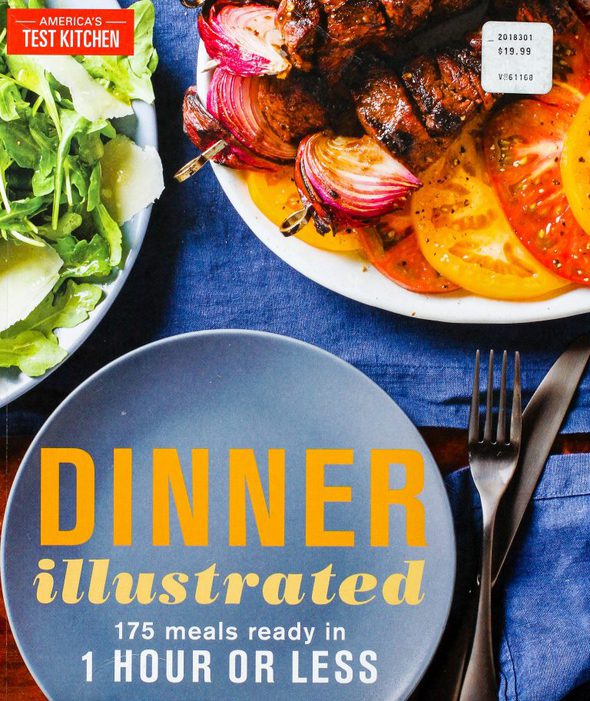 If you've been following my menu plans this year, you've noticed a whole lot of our meals are coming from one cookbook: Dinner Illustrated.
Dinner Illustrated is published by America's Test Kitchen, the company that publishes Cook's Illustrated and Cook's Country.
So, I trust the recipes in this book. 😉
I'm not at all a cookbook collector, so the fact that I bought a copy of this says something.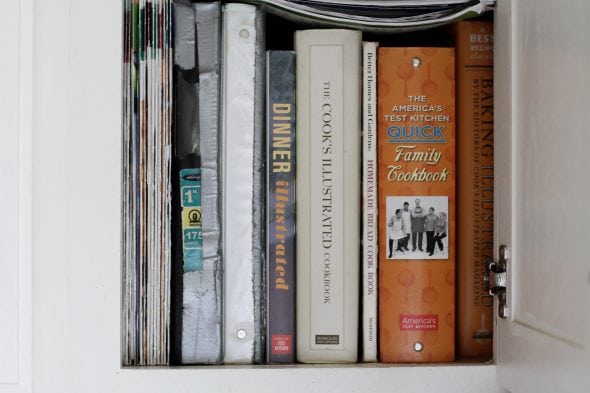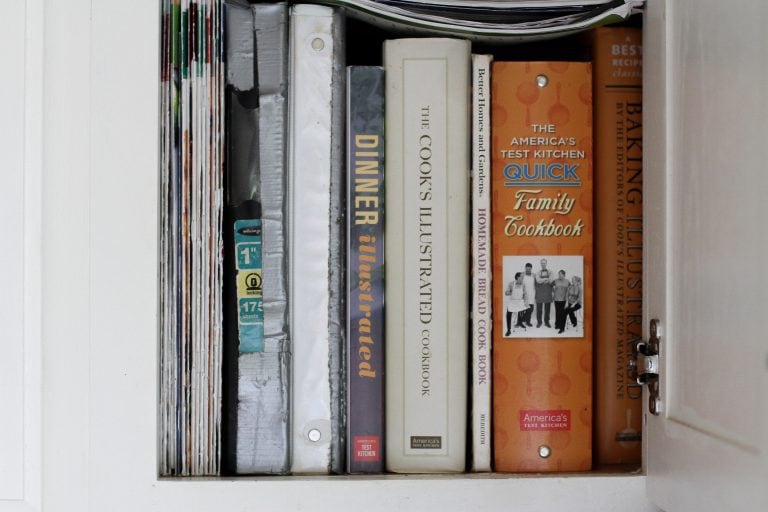 Why do I like this book so much?
Well.
Let me tell you!
1. There are multiple pictures for each recipe.
Of course I love a good finished-product photo, but I also love seeing what things should look like step by step.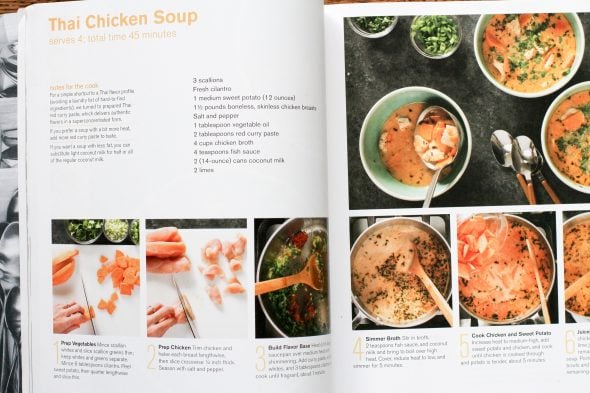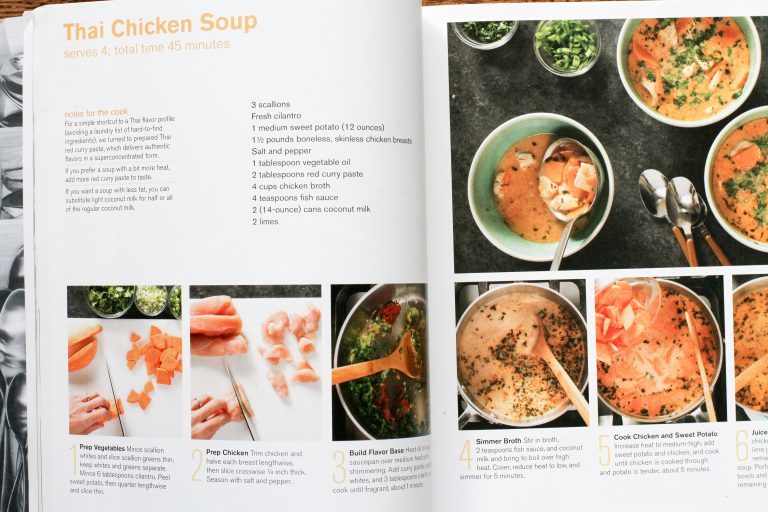 (The book has 1200 photos in all!)
2. None of the recipes take more than an hour.
This means you can pick any recipe and have faith it won't be very complicated.
3. The recipes are adding interest to our meals.
We've tried a lot of foods I've never made before, such as quinoa, falafel, gnocchi, and a whole lot of Thai-inspired dishes.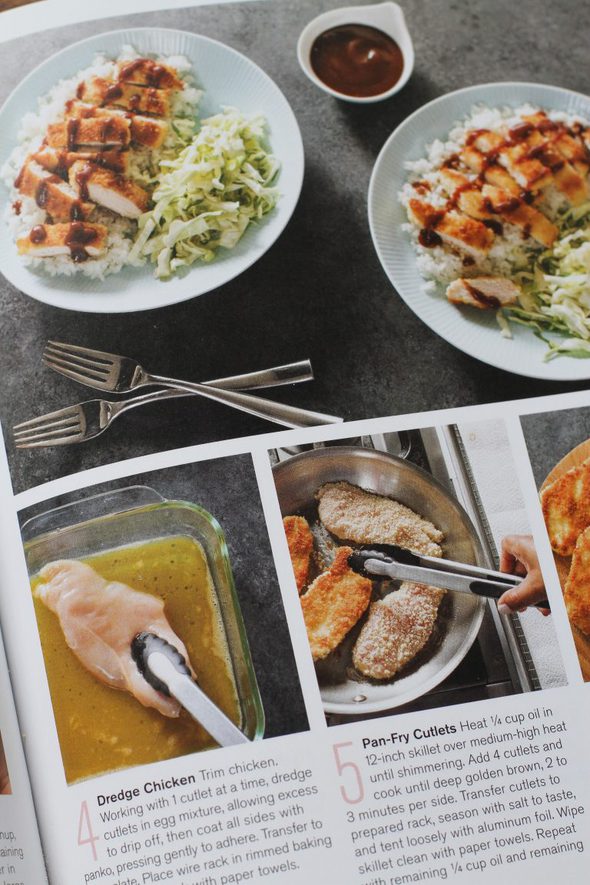 4. The recipes are a whole meal.
Either they're one dish meals (veggie, starch, protein), or they come with a side recipe to round out the meal.
5. The book is nothing but dinner meals.
I have almost no trouble finding good recipes for things like dessert or bread. Dinner recipes are where I struggle the most!
So a cookbook full of only dinner recipes is great.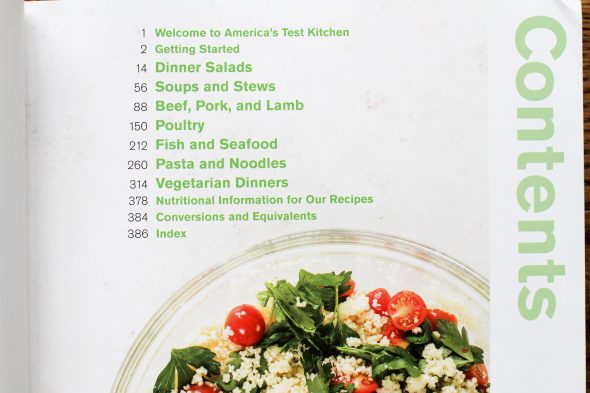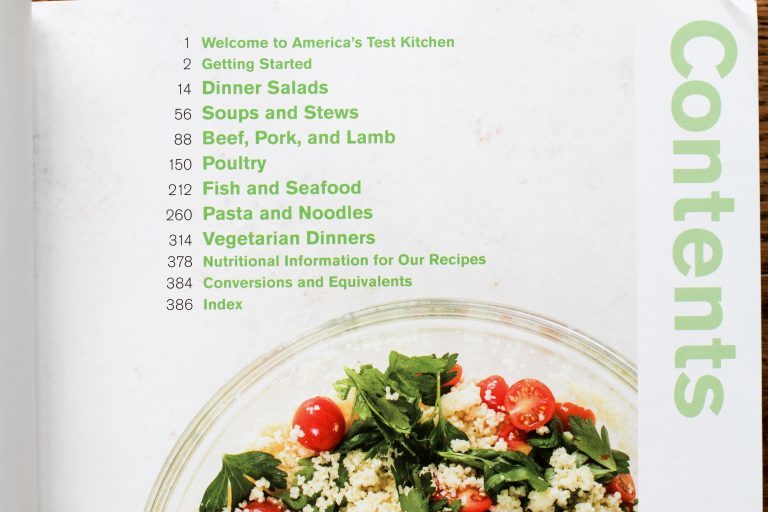 Now for a few questions!
Are there gluten-free/vegetarian/vegan recipes?
Yep! The book is divided into categories like Soup, Salad, Pasta, etc., and each of those sections has vegetarian/vegan options.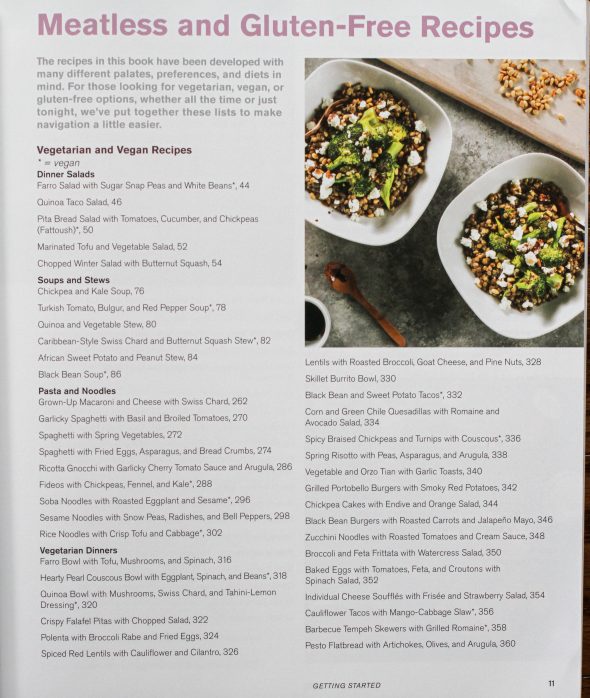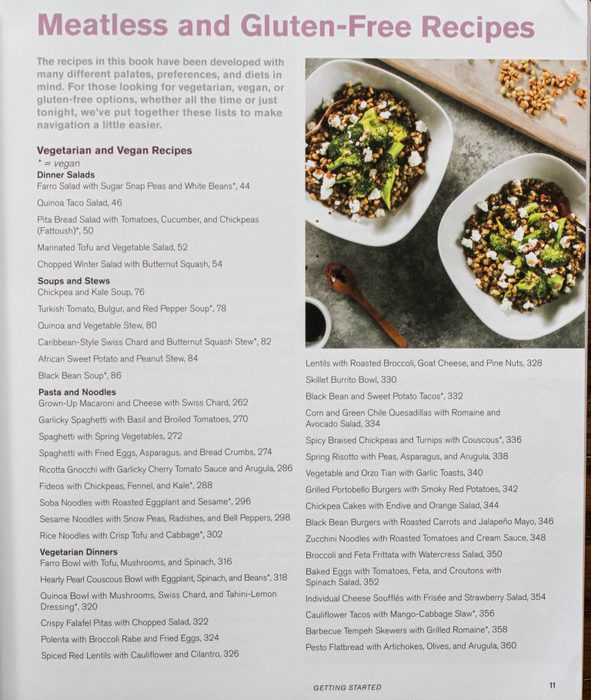 Plus, there's a whole section dedicated to vegetarian recipes.
And there's a list of gluten-free recipes in the index.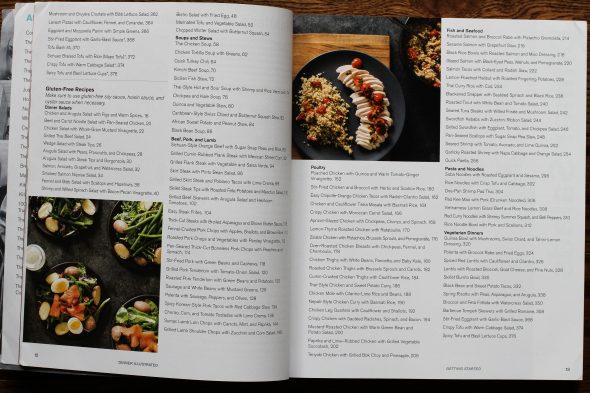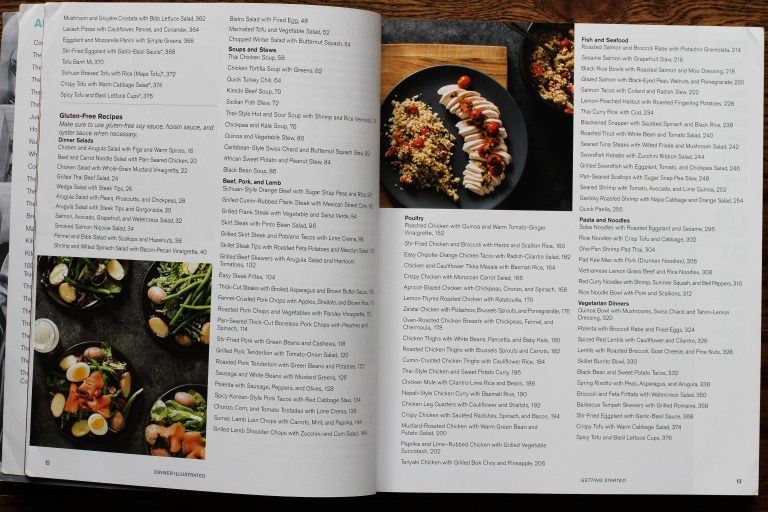 Why should I buy this when there are free recipes on the internet?
I have nothing against internet recipes (I post them myself!), but there's something super about having a physical book to use.
Plus, since these are well-tested recipes, you can trust them. Sometimes that's not the case on the internet!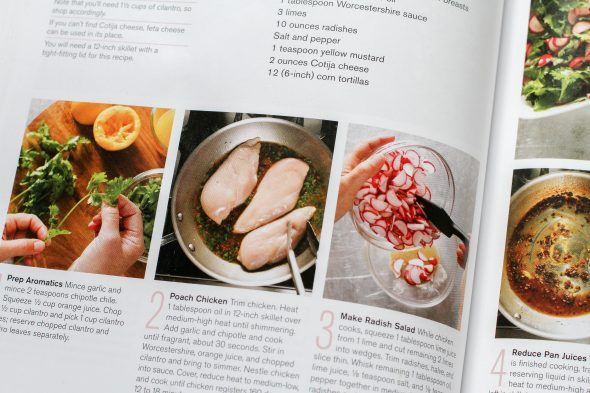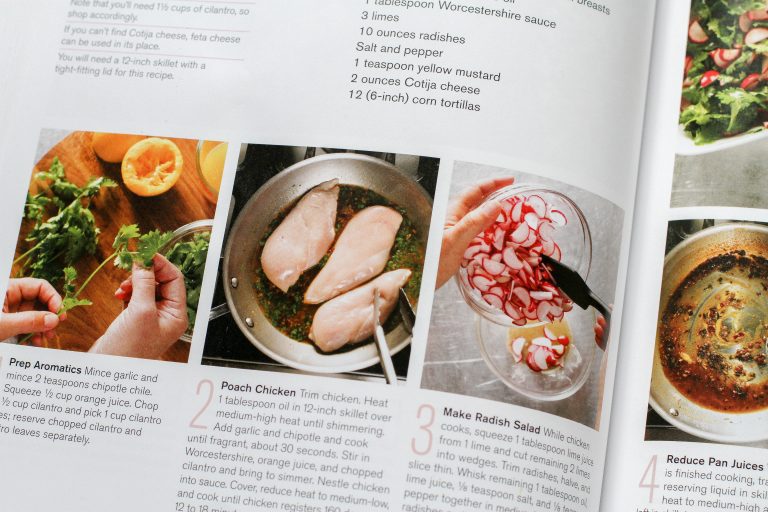 Is it worth the money?
Well, first of all, you should be able to get a copy for around $20. That's not much money in the grand scheme of things.
Plus, if this book saves you from even one takeout excursion, it will have paid for itself.
Cookbooks full of useful, reliable dinner recipes are kind of like an investment in that they pay dividends over and over again.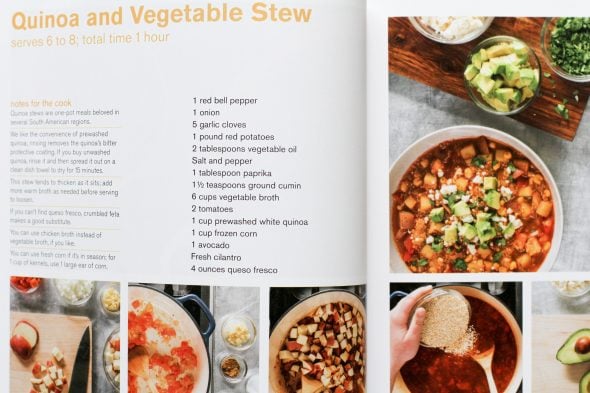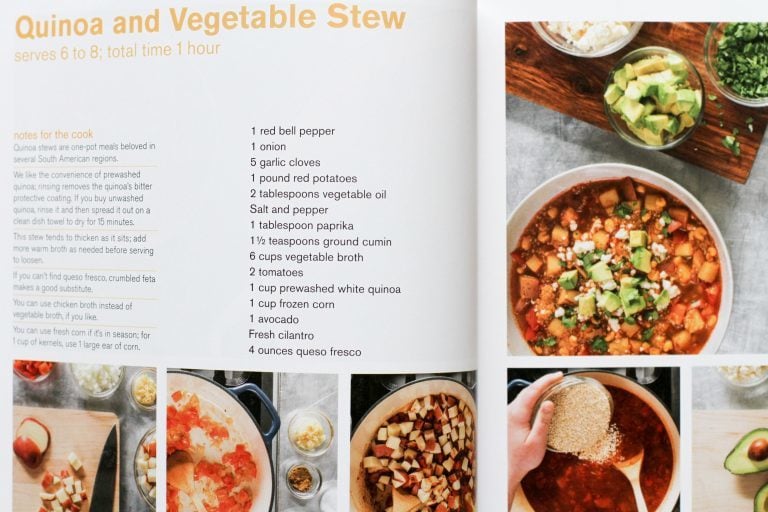 Where should I buy this book?
Amazon always has some used copies available.
eBay usually has a bunch of copies, but oddly enough, they are almost always more expensive than Amazon's price for a new copy.
Note: I've heard that the Kindle version of this book is annoyingly formatted, so I would get the hard copy if I were you.
If you want to give the book a test drive, see if your library has it! That's what I did and I ended up buying my own used copy on Amazon.
If you buy this book, I'd love to hear what you think of it! And if you have a go-to dinner cookbook to share, leave your recommendation in the comments today.