What I Spent
So, the only shopping I did this week was a $151 trip to Costco.
Normally when I go to Costco, it pretty much blows my budget for that week. But apparently it works out all right if Costco is the ONLY place I go.
August Spending
Week 1: $76
Week 2: $162
Week 3: $151
What We Ate
Saturday
It was our anniversary and Mr. FG and I did a takeout date night (the pizza in the car I mentioned earlier this week), while the girls fended for themselves.
Sunday
My siblings and parents met up at my parents' pool to celebrate my dad's 75th birthday.
Monday
I had to go to Costco, so I bought a rotisserie chicken for dinner.
I made a little gravy at home, using the juices in the bottom of the chicken container, and we also had croissants and some fresh produce.
Tuesday
My aunt insisted on feeding us when we went up to pick up the quilt, so that's where we had dinner.
My aunt is one of those people who is so comfortable in the kitchen that she can put a multi-item meal on the table while making it seem completely effortless.
I aspire to this because I mean, I do feed people, but I don't think I really give off effortless vibes.
Maybe I need some lessons from her…
Wednesday
The girls were not home at dinnertime, so I used the leftover rotisserie chicken to make a small dish of chicken and biscuits for Mr. FG and me to eat.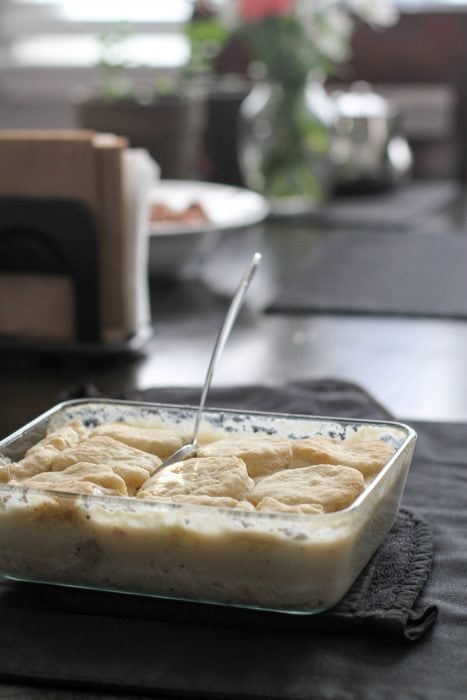 We had watermelon with that, plus I ate some fresh tomatoes (Mr. FG does not really love tomatoes, even summer ones. He merely tolerates them and I am confounded by this.)
Thursday
I made turkey, onion, and cheese panini with chipotle mayo.
I blend my chipotles up and store them in the fridge, and that makes it very easy to mix up chipotle mayo whenever I need it.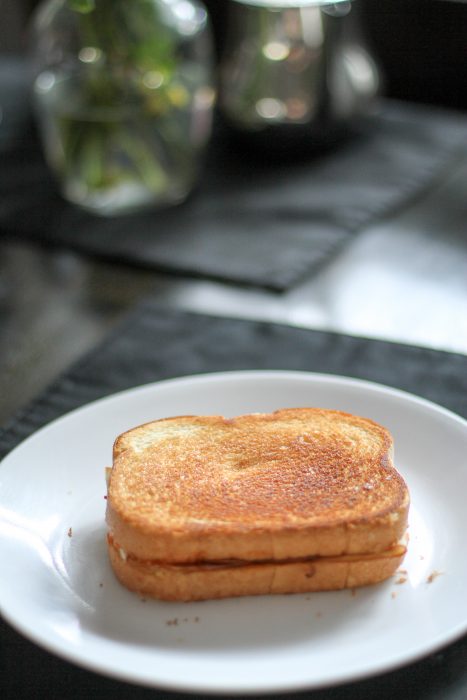 And I am sorry to say we ate watermelon with our sandwiches. Again.
This was not a particularly vegetable-full week for us at dinner!
Friday
Mr. FG and I are hoping to get outdoor reservations at a favorite restaurant of ours for a belated anniversary dinner. We haven't eaten out anywhere since the start of Covid, but things are fairly stable here in our county, so we thought we'd try for a deck meal if the weather is good.
If not, well, we'll just do takeout.
What did you eat for dinner this week?