If you have some random orphan socks at your house, use them to make a microwaveable rice sock.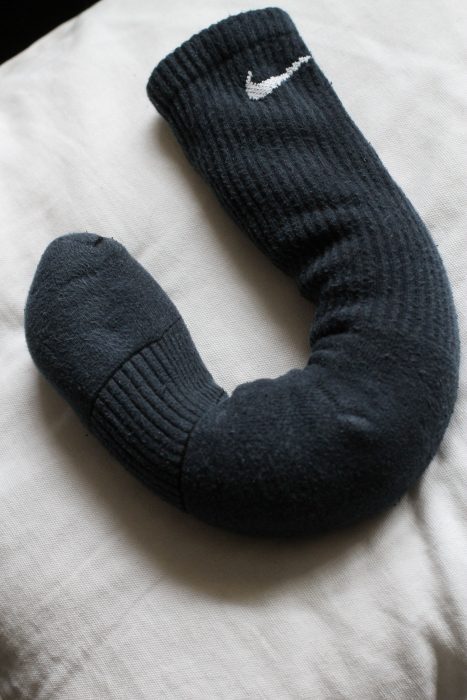 These are so great to put on a sore muscle, and they work especially well around your neck.
And you can freeze them to use for calming down an inflamed muscle.
Also, even if you don't have a sore muscle, they're great for warming you up in the winter. Sometimes I heat one up and put it around my neck just because I'm feeling cold.
There are a lot of more aesthetic ways you can make these, but I just go for easy and quick.
Use a wide-mouth funnel to fill a single sock about 3/4 full with rice (too full and it'll be too stiff to conform to your body)
Tie the end off with a rubber band.
Cover the rice sock with one more sock (no need to rubber band this one.)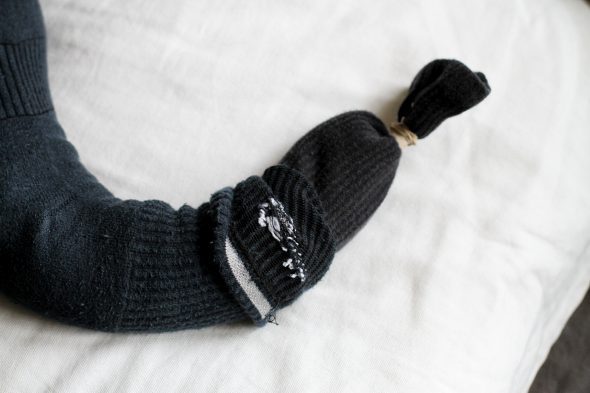 I like to have a double sock layer because that way I can easily remove the outer sock for washing purposes, and I don't have to worry about emptying the rice.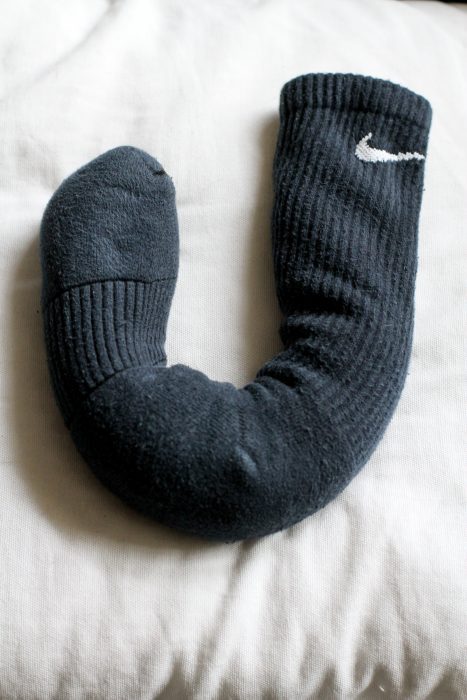 Also, the outer sock will keep rice from spilling out, should the inner sock sprout a hole.
For what it's worth, I've only filled mine with white rice, not brown. My guess is that the brown rice would start to smell funky after a while due to the oils going rancid.
So, I'd suggest that you stick with white, which is cheaper anyway!