Today we have one question from the mailbag and two questions from the comments on recent posts. I know not everyone reads the comments, so I thought it might be worth answering the questions here too!
Hi Frugal Girl,
Do you have a recommendation on the best way to sell used (and some new) homeschool books?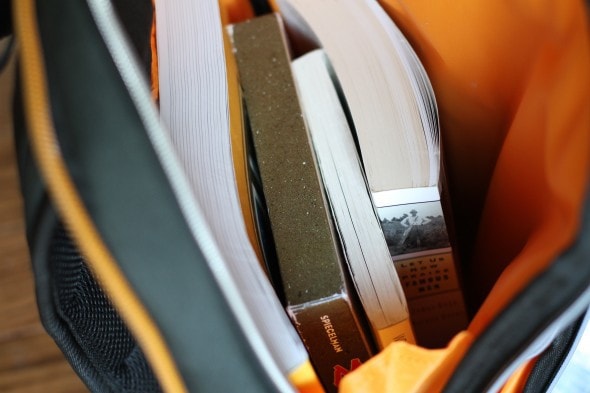 I live on the West coast and have a ton of books to sell.
Thanks for your help,
Ann
The two main sites I use are Amazon and eBay.
Amazon is definitely a simpler place to list a book. You just type in some information and Amazon automates the rest. You don't need to add photos or type a description…it's all right there.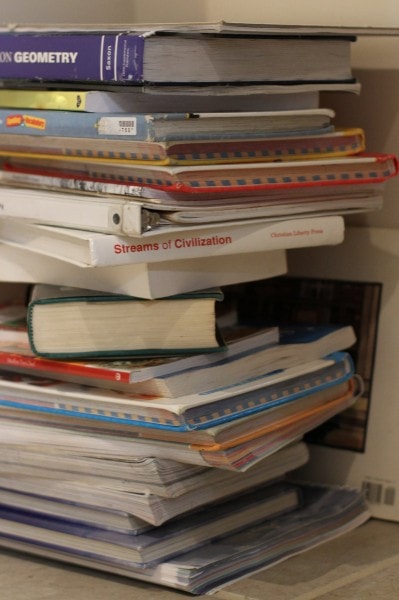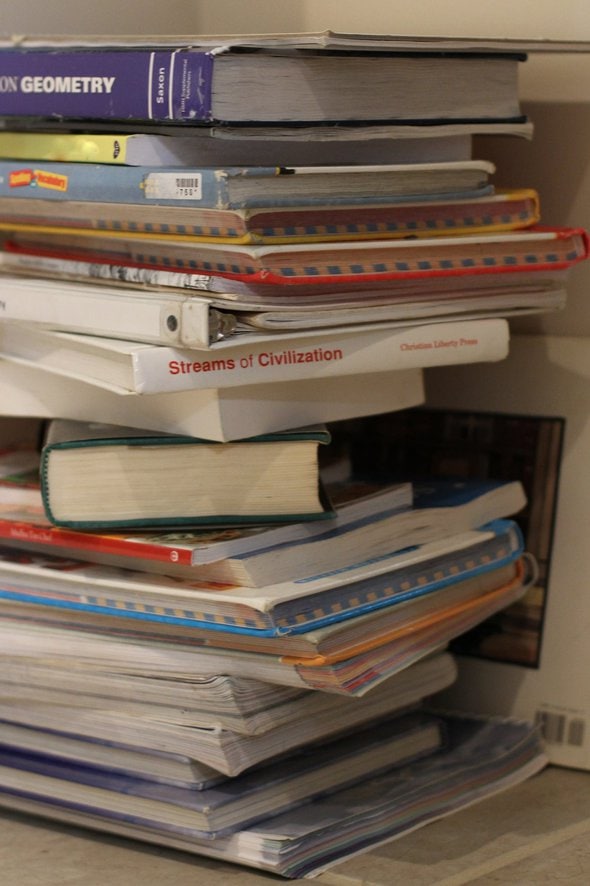 However, Amazon's fee structure seems higher to me, and Amazon isn't that useful when you have a grouping of books to sell.
(For instance, you might have the Saxon textbook, answer key, and test booklet that you want to sell together.)
So, in my experience, eBay is a better place to sell used homeschool books, as long as you don't mind the work on putting a listing together.
Can you make bone broth from cooked bones? I thought they had to be raw.
-Natalie
(question from the comments on a recent menu post)
Yes, yes, you can most definitely make broth from cooked bones. In fact, when making beef broth, it's usually recommended to roast the bones before you make the broth.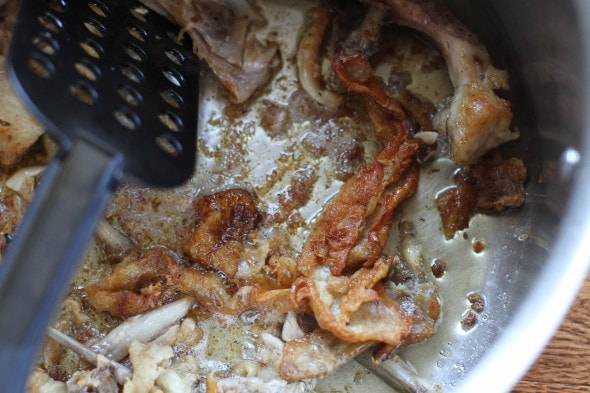 Raw chicken bones do work great for broth, but you certainly don't need to use raw bones exclusively. I've made broth with bones from roasted chicken, grilled chicken, or even homemade fried chicken like I had last week.
When I spatchcock a chicken, I do like to save the raw backbone to saute as I start my chicken stock, but I frequently make stock without that piece and all is well.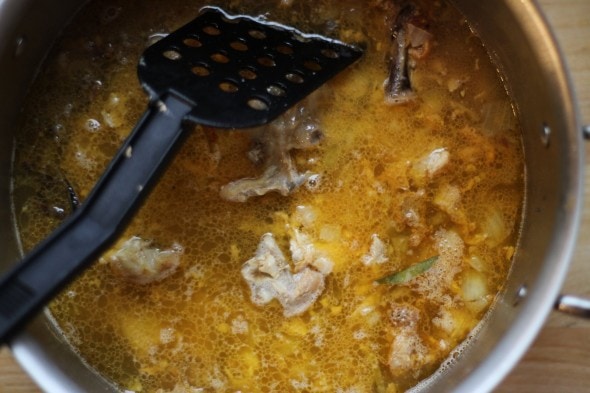 This idea of buying fresh chicken to make stock is something I think our ancestors would have probably chuckled at. People have a long history of making stock from leftover bones or from parts of an animal that would otherwise not be eaten, and I don't really think it's necessary for most of us to buy chicken specifically to make stock with.
So.
Save your cooked bones and use 'em!
Is it worth it to shop at places like CVS? The prices seem awfully high compared to Walmart.
-(from the comments on another recent post)
That depends. I really don't recommend heading to drugstores to buy things on the regular, as drugstore prices do tend to be on the high side.
However, if you keep an eye on sales and coupons and in-app discounts, and you use things like CVS's Extra Care Bucks, then you can sometimes get lower prices than you would at Walmart or Aldi.
Of course, working deals like that takes time, so you have to decide how that lands on the time/money continuum for you.
When my kids were small and we had less money, I almost always had more time than money (even though time wasn't exactly plentiful either!). So at that point in my life, I was much more inclined to work the coupon/deal game.
Currently, I only do it here or there when the deals are too good to pass up.
So, my answer about shopping at drugstores is: it depends. You can get good deals, but you just have to decide if you want to invest the time into it.
______________________
Readers, if you have input on these questions, share in the comments!
And if you have a question you'd like me to answer in a future Q&A post, email me.
______________________
P.S. Sonia has one little set of otters listed in her shop at the moment. Maybe someone would like them for a Christmas gift. 🙂 Update: these are sold.