The Scarcity Principle is a marketing principle that describes the urge to purchase, gather, or obtain something that a person feels that they may not be able to get in the future.
What does that have to do with cranberries?
Well, the scarcity principle has apparently been working with me, because I have way more cranberries than I need to carry me through until next cranberry season….I own not one, not two, not three, but SIX bags of cranberries.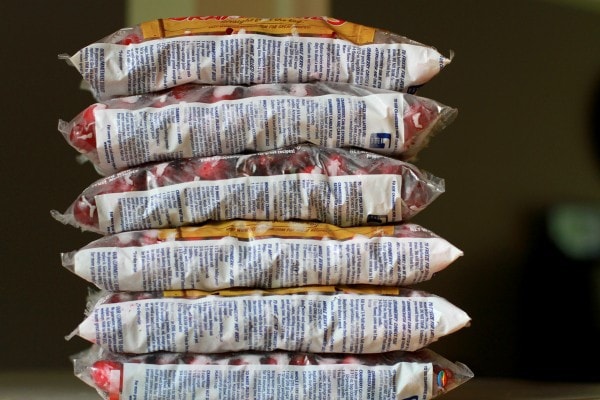 Oh, and a partial bag too.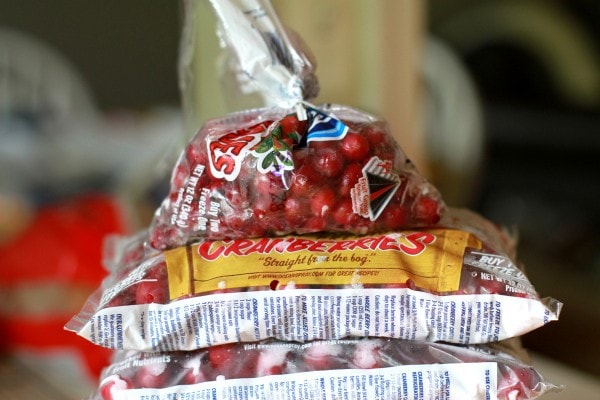 Now, that might not seem terribly excessive, but clearly I'm buying more than I need in a year.
How do I know that?
Well, some of these bags aren't from last cranberry season…they're from the season before that and the season before that.
That's because in November and December, I'm all, "What if I NEED to bake some cranberry bread in April and I don't have some cranberries and then the world will come to an ennnnnd!!"
And I throw a few more bags of berries into my cart, not realizing that the urge to bake cranberry bread doesn't really hit me in April.
Or any months of the year other than November and December, really.
Fortunately, cranberries keep pretty darn well in my chest freezer, so these are all in good, edible shape. I just need to, you know, use them before they become inedible.
So, I'm a woman on a mission. I WILL use up these cranberries before next cranberry season.
Cranberry bread, cranberry muffins, cranberry bars, and cranberry sauce, here I come!
And when bags of cranberries once again grace the grocery store shelves this fall, I will exercise a bit more self-control.
At least, I think I will.
__________________________________
Ok, people. Tell me I'm not the only one who does this!
__________________________________
Today's 365 post: And that's why her highchair was outside.
Joshua's 365 post: Starbuck (I think I linked to this one before, but I hadn't published it. Whoops.)