(2014 Edit: Apparently, putting lube on a squeaky wheel is only a temporary fix and can actually make the problem worse. If you have a squeaky wheel, it's a good idea to buy and install a replacement set. I wrote about what happened to my lubed wheel in my post, You Don't Need Whiskers To Do That.

_________________________________________________________
Meet my dryer.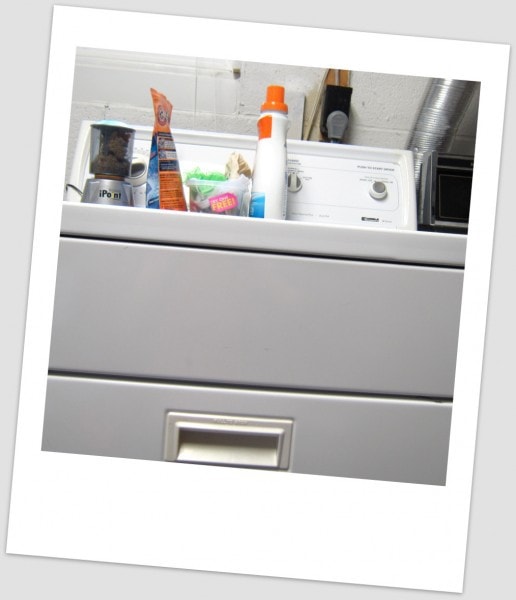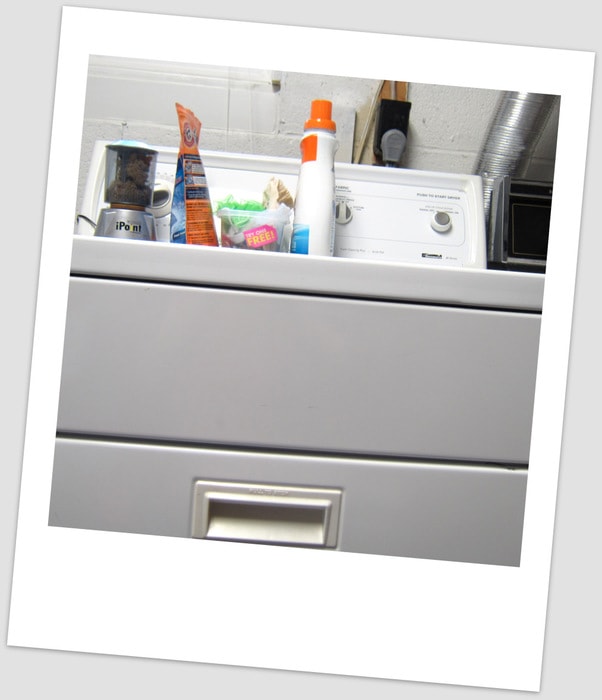 We've had it for about 12 years, I think. It's not fancy, and it's got its share of battle scars, but normally it works just fine.
A few years ago, it started making dreadful sounds, and it turned out that we needed to replace some parts…we ordered a dryer repair kit from Dave's Repair and got it all fixed up.
Well, in the last month or so, the dryer started making some high-pitched squeaking/shrieking noises. It was the sort of pitch and volume that could give you a headache in very short order.
Now, I have to tell you that when appliances start having issues, I immediately think that the problem is terminal and I feel terrified about the prospect of taking apart the big, scary, white box.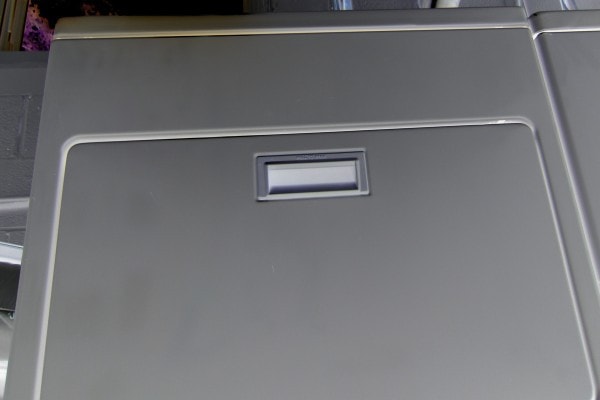 I'm always all, "Oh, great. The issue is probably hugely complicated and we won't be able to figure it out and we'll have to buy a brand new one. AAAAHHHH!".
But!
Mr. FG and I have fixed our washing machine (twice, even) and our dryer once, so I'm getting a wee bit better about the panicking.
(emphasis on the "wee")
So, instead of hopping online and browsing new dryers, I sent an email to the ever-helpful Dave from Dave's Repair, assuming I'd need to buy some new parts.
But no! He suggested that the problem was just a lack of lubrication on the rollers.
(You have to love a parts seller who doesn't always suggest that you buy a new part.)
Mr. FG's free time had been taken up with a lot of other projects, so I decided to give this a go on my own.
Using memory from the last dryer repair and a very helpful YouTube video, I took the dryer apart (I unplugged it first, of course.)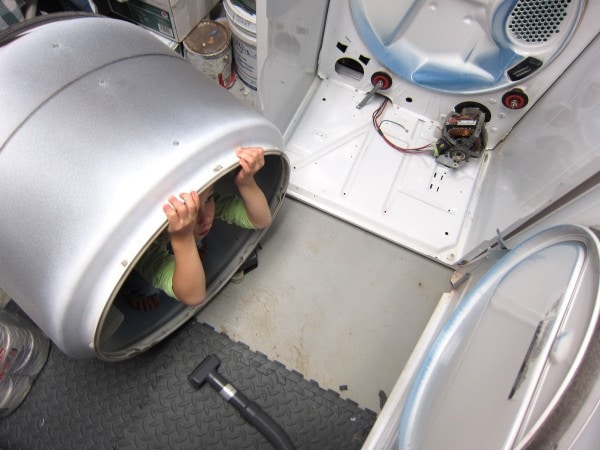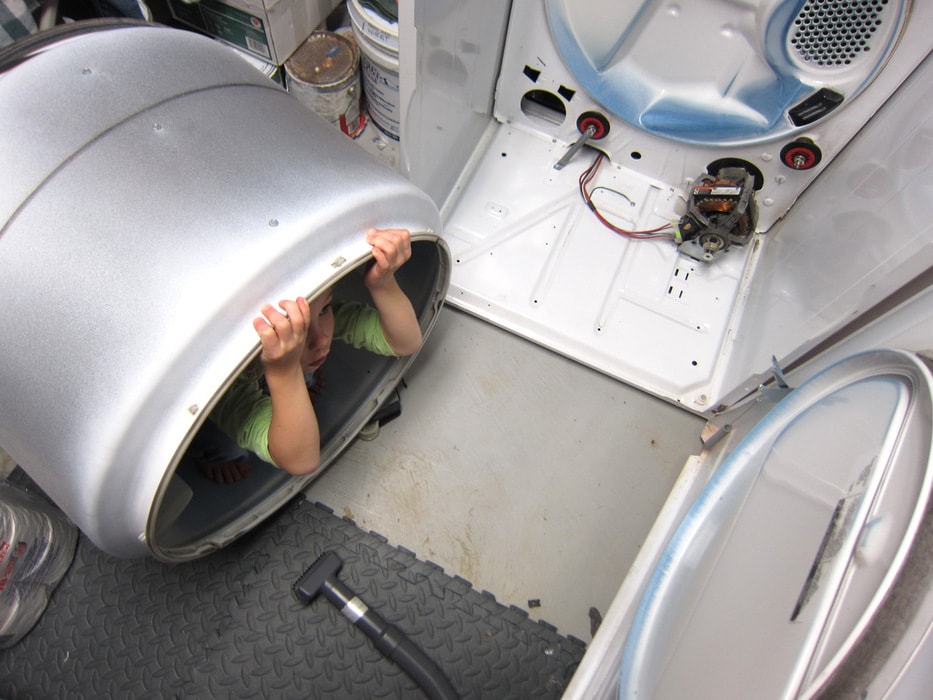 The inside of an appliance is never quite as complicated as I imagine it to be.
See those red and black rollers? I rotated them with my hand and sure enough, there was a quiet version of that familiar squeal (they weren't moving very freely either.)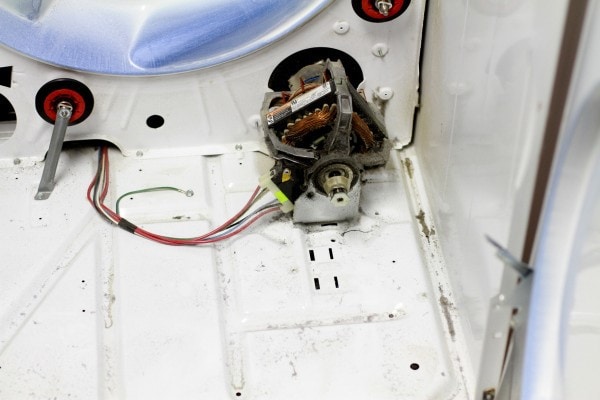 So I rummaged around and found some 3-in-1 oil, which Dave recommended.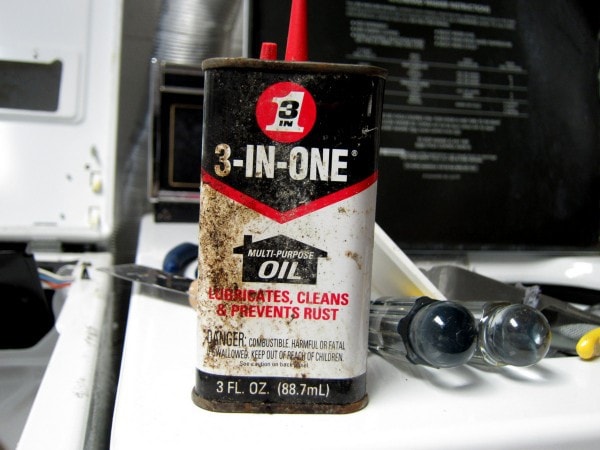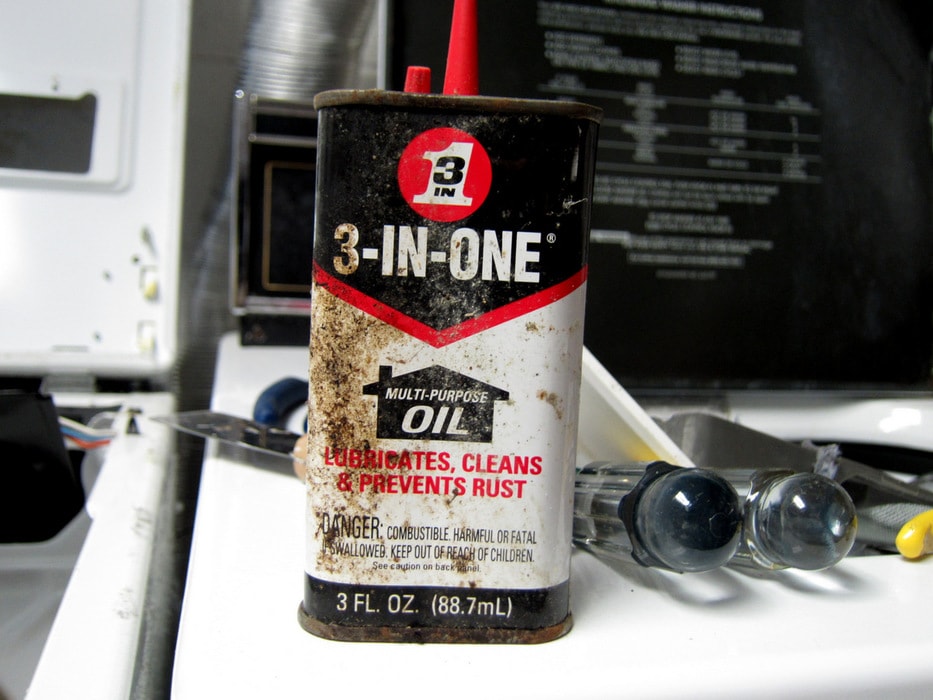 I put a teensy bit on each roller shaft and rotated the wheels until they were moving smoothly.
While I had the dryer open, I also cleaned off all the visible lint from the interior of the dryer since lint build-up there isn't safe.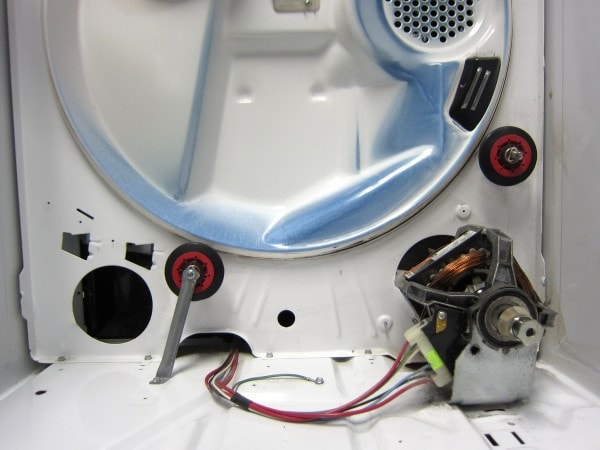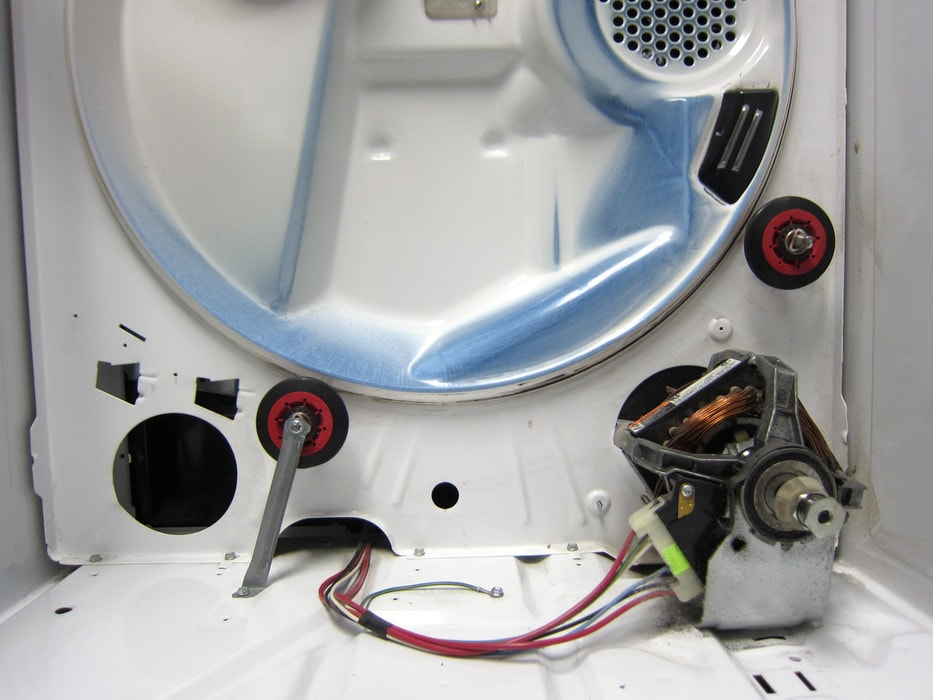 Then I put it all back together and anxiously turned it on.
What did I hear?
Just a gentle hum.
No squeaking.
No squealing.
Oh yes!!!
To say I was pleased would be an understatement…I'm always so thrilled when I manage to conquer a project that is really intimidating to me.
Was this project worth it?
Well, it took me about an hour from start to finish and cost me nothing in terms of parts.
In fact, I found a quarter and a penny inside the dryer, so, you know, there's $0.26 I didn't know I had before.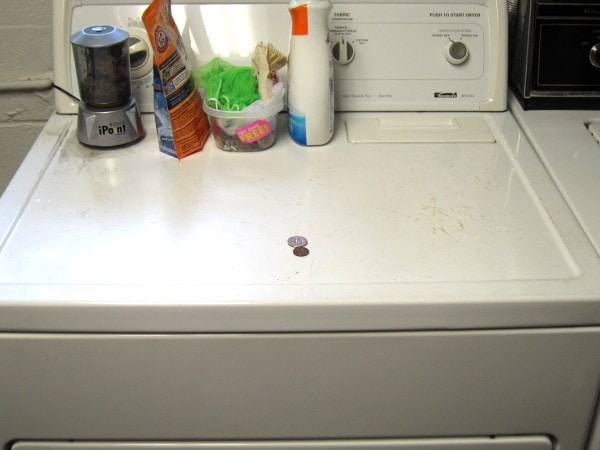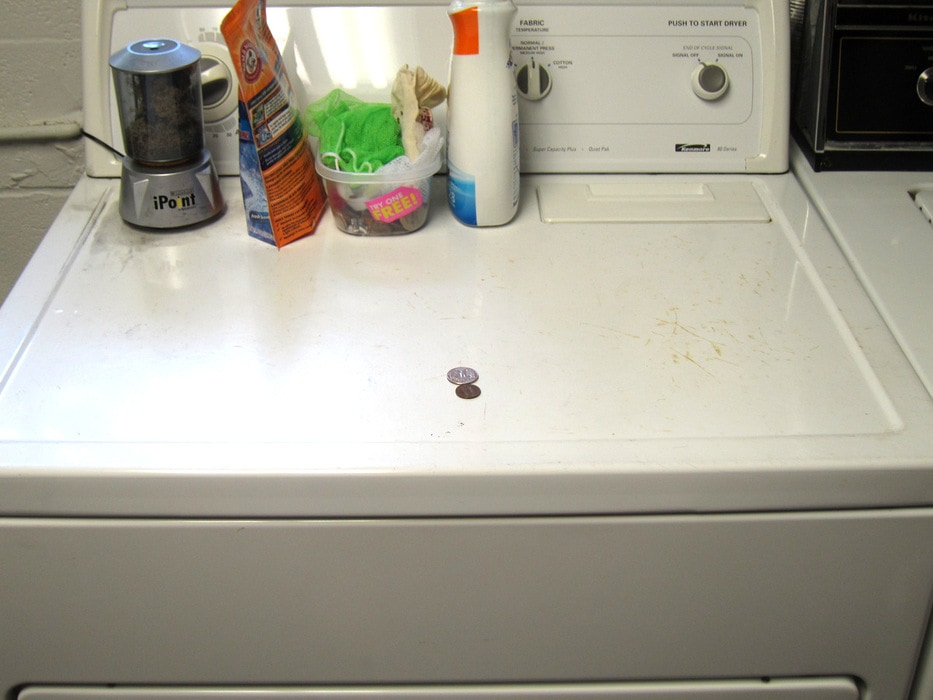 I'm just estimating here, but I'd venture to guess that if I'd hired someone to do this job, it would have cost $50-$100.
If that's true, I think this was definitely worth an hour of my time.
Not only did I save myself the repair cost, I also gained knowledge about my dryer and confidence in my ability to fix this type of thing. And that will probably help me to avoid repair costs in the future.
Plus, there's the whole feeling-like-superwoman-because-I-fixed-an-appliance bit, which makes me lean towards thinking that DIY was the right choice. 😉